There are various ways you can make money working from your home. One of them is copy-paste jobs.
The job is quite similar to various data entry jobs. However, copy-paste jobs are a bit different. They are very easy compared to data entry jobs. The job is non-technical and it does not require any educational qualification and prior work experience.
In this article, we give full details about copy paste jobs, like what does the copy paste job entail, how you can find genuine copy paste jobs and how much money you can make. So, let us get started.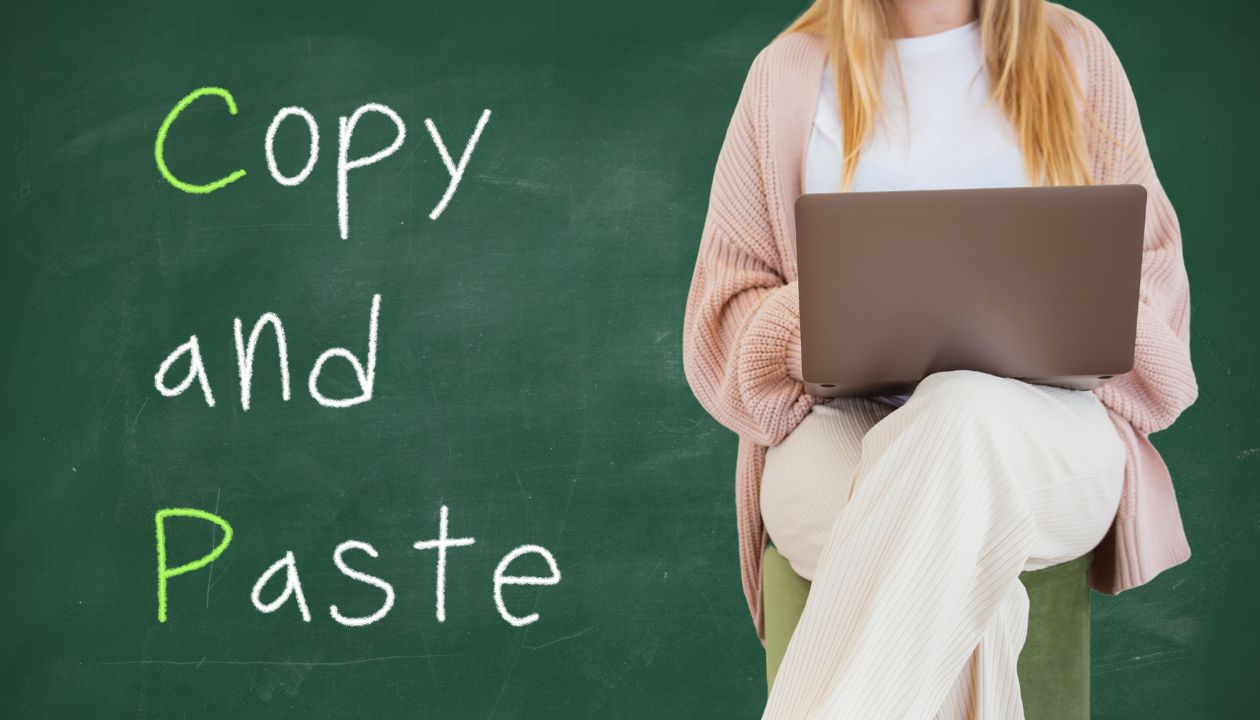 What Is Copy Paste Job? Is this Real? How to Find It?
Who All Can Look for Copy Paste Jobs
I want to be honest here. Copy Paste Jobs or, for that matter, any data entry jobs, are not for people who are ambitious and want to do something more in their lives. If you want to do something big in your life, then you can go for other online jobs.
However, if you are a stay-at-home mom, student, retired, jobless or looking for an extra income, then copy paste jobs are the best for you. You can do it right from the comfort of your home if you have a computer.
Copy Paste jobs are best suited for people who are not very ambitious and want to make money to pay their bills.
Reasons Why Copy Paste Jobs are the Best
Copy Paste jobs are really good for many reasons:
Work From Home: Of course, you can work from home. You do not have to commute for long hours daily. You can work while having a laptop on your bed.
No Educational Qualification or Work Experience: Just like other online jobs or data entry jobs, you do not need any educational qualification or even prior work experience.
Job is Not that Difficult: If you get familiar with your work then the job is not very difficult. There is less tension because you are your own boss.
Passive Income: You can earn a decent amount of money by putting in a little effort. So these were a few advantages of copy paste jobs.
What Does Copy Paste Jobs Involve?
Most of the time, Copy Paste Jobs are all about copying and pasting content or data from one file to another. For example, you will be asked to copy data from one Excel spreadsheet to another spreadsheet. Or you have to copy data from one MS Word document to another document.
Data can be anything like names, phone numbers, email addresses, home addresses, etc. You may also have to do the basic formatting for both Excel and Word documents.
However, you have to finish hundreds of such documents in one day. Copy Paste jobs are very similar to data entry jobs. Copy paste jobs might sound very easy to you however, they aren't because you have to finish so many documents in just one day.
The copy paste jobs may not be very technical but the workload can be heavier. You need to have the patience to sit and work on the computer for long hours.
Different Types of Copy Paste Jobs
To get more ideas, you need to know different types of copy paste jobs.
1. Word to PDF Copy Paste Jobs: You have to copy data from one word document to another and then turn it into a PDF document.
2. Excel to Word or Excel to Excel: Here, data has to be copied from one Excel spreadsheet to a Word document and also from Excel to excel spreadsheet.
3. Visual Basic or Visual Studio from Copy Paste: Here, you have to paste data into forms. The data can be a name, email address, phone number, etc.
4. HTML Form Testing Jobs: You will be filling out HTML forms.
5. Invoice Generating: You might have seen bills or invoices, you have to copy and paste invoices into another document.
So these were a few copy paste jobs that you might have to do.
How to Find Genuine Copy Paste Jobs?
This is the most important paragraph in the entire article. There are a number of ways to find it but you need to choose a genuine copy paste job because most of such jobs are fraud.
There are a few questions that you must ask a company before you start working for them.
You can start searching online. Go to Google and search for the keyword "Copy Paste Jobs", you may find many companies. Choose a company that has a contact number and an office.
You must talk to them on the phone and even visit their office. Make sure that they also have customer support. Do not pay any registration fees if you are unable to talk to them.
Ask the company to give them testimonials. Also, ask them about other members who have already joined and working for the company. Do not pay them any money unless you go through the above-mentioned steps.
Also Read:
How are Copy Paste Jobs Different from Ad Posting Jobs?
You should keep in mind that copy paste jobs are not the same as ad posting jobs. Ad posting jobs are online jobs where you post ads on the internet.
You download data from a classified site; you copy all the content, then paste the data with given details into an image and upload all the ads with content on a given classified website.
You have to keep all the URL links of the ads published and submit them to the company so that they can pay you for the work you have just finished. So this was all about ad posting jobs.
You can easily find out there is nothing common about ad posting jobs and copy paste jobs. In fact, ad posting is more difficult compared to copy paste jobs.
How Much Money Can You Earn?
You might like to know how much can you make with copy paste jobs. Well, it depends on the company you are working with and also how much work you are willing to do.
I will give you a tentative idea about the earnings. Usually, they pay according to the number of entries you complete every day. For example, companies are willing to pay Rs. 1.50 to Rs. 2.50 per entry. Usually, it takes 2 to 3 minutes to complete an entry.
It depends on how many entries a file has and how many files a project consists of. If you take few projects then you can make Rs 6000 to Rs 8000 per month.
Do not take it as the last word. You have to enquire to the company before you start working.
Few Problems with Copy Paste Jobs
Before you take a plunge, I must warn you that copy paste jobs are very difficult to come by.
Although there are newspapers filled with ads promising copy paste jobs. Most of them are just frauds. They will ask you money for the registration and then they will give you no job. So you have to work hard in order to find a genuine copy paste company.
I did not give you the names of the companies because they may be present now but could vanish in the coming months.
So you have to find a genuine company on your own.