Online form filling jobs are one of the best ways to earn an income, either part-time or even full-time. Generally, these are working from home jobs that require very little investment in the form of resources. And you can earn a fairly decent income depending on your daily time on these jobs.
Actually, online form filling jobs are very popular in India. That's because they provide almost everyone with an equal opportunity to make money. There're other reasons too why such jobs are popular.
Therefore, let's explore why online form filling jobs are common and popular in India.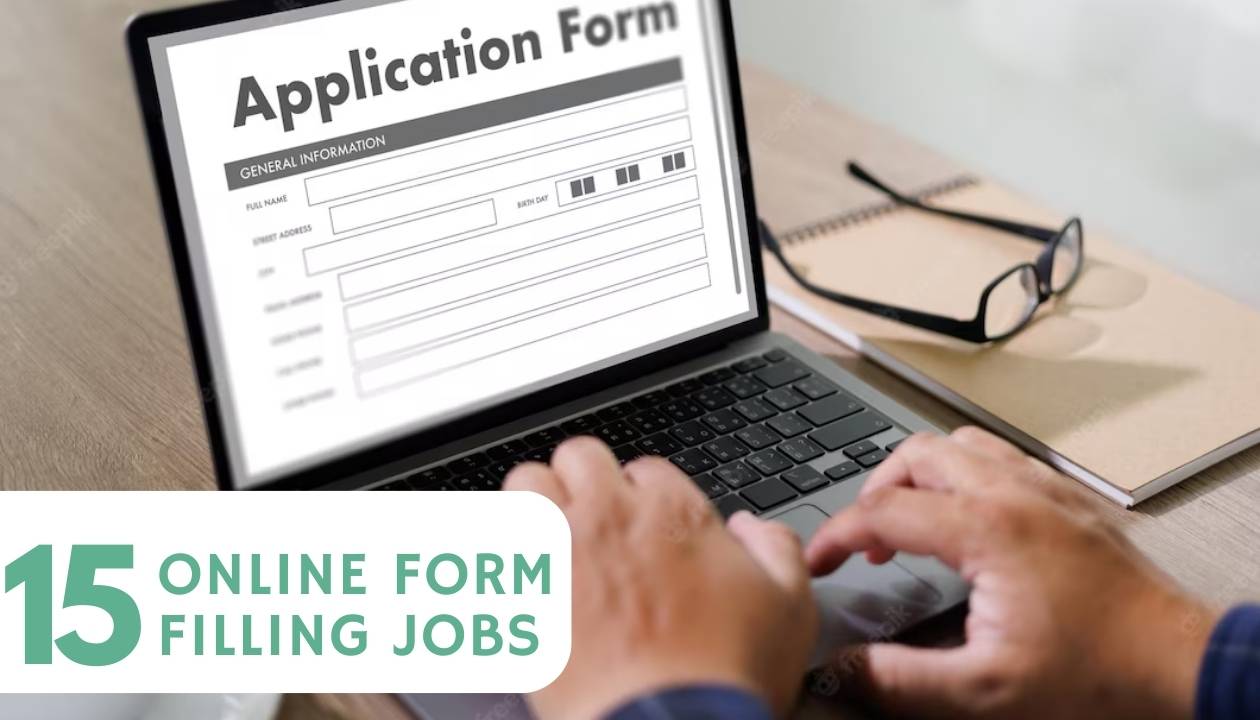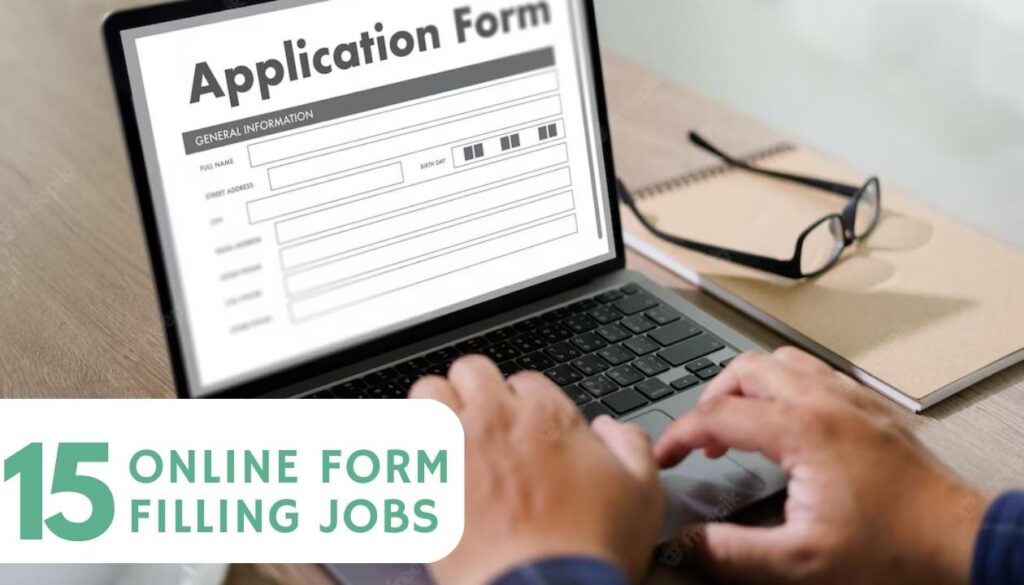 Table of Contents
Reasons Why Online Form Filling Jobs are Popular
There're several reasons why form filling jobs in India are so popular. Here're some of the topmost reasons for their widespread popularity in this country.
Flexible working hours.
Decent pay.
Work from home.
Some employers need part-time employees only.
Zero financial investment.
Hundreds of vacancies.
No educational qualifications are necessary.
No need for previous job experience.
Suitable for people of all ages.
Excellent source of side income.
As you can see, there're as many as 10 different reasons why form filling jobs in India are so popular. Actually, a lot of companies and sometimes government departments also provide part-time form filling jobs because they have a certain project or requirement that doesn't require full-time employees.
Another reason is that smaller businesses don't have the infrastructure to do online form filling immediately. That's why they ask people to fill out paper forms and later, convert the data into digital mode through online form filling. Such businesses outsource their work to individuals.
However, there're certain requirements you'll need to fulfill before getting online, work from home, form filling jobs in India.
Requirements for Online Form Filling Jobs
If you're serious about working on online, work from home, form filling jobs, here're some basic requirements. Usually, you would have most of these requirements ready. However, here's the list of what you need.
You should have completed at least Secondary School Certificate of its equivalent.
Have a good command over spellings and punctuations.
Own a good and reliable computer.
Have a high-speed Internet connection.
Some space at your home to set up your office.
Fluency in Hindi, a regional language and English.
Good working knowledge of computers and Internet.
Ability to work for longer hours if necessary.
Surely, you would be able to meet all these requirements easily. In fact, these are the only investments you'll need to make money from the top 15 online form filling jobs in India.
Once you have these things, the next step is to find a form filling jobs without investment in India.
Top 15 Genuine Online Form Filling Jobs
Actually, there're no specific employers that have only form filling jobs for you. As I mentioned earlier, several organizations require people to fill forms on a short-term and long-term basis.
Therefore, here's a list of some websites from where you can find amazing form filling jobs online.
1. Indeed.com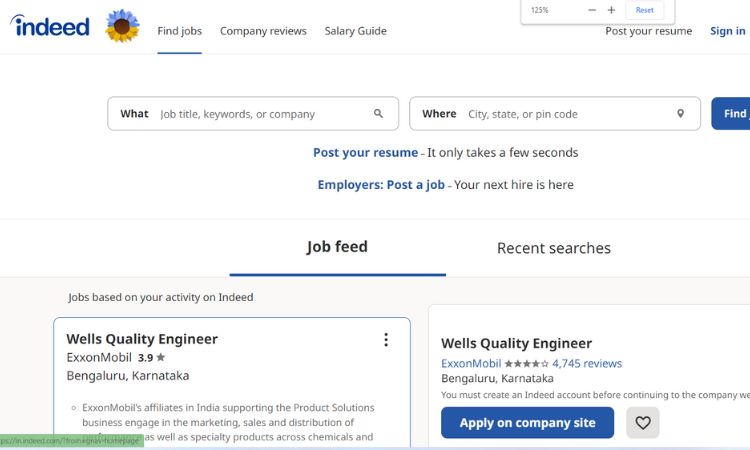 Indeed.com is a top job board in the world and has operations in India. You can find some amazing form filling jobs without investment here. Register and create your profile. Download their app for instant applications. You can find several genuine form filling jobs online here.
2. Naukri.com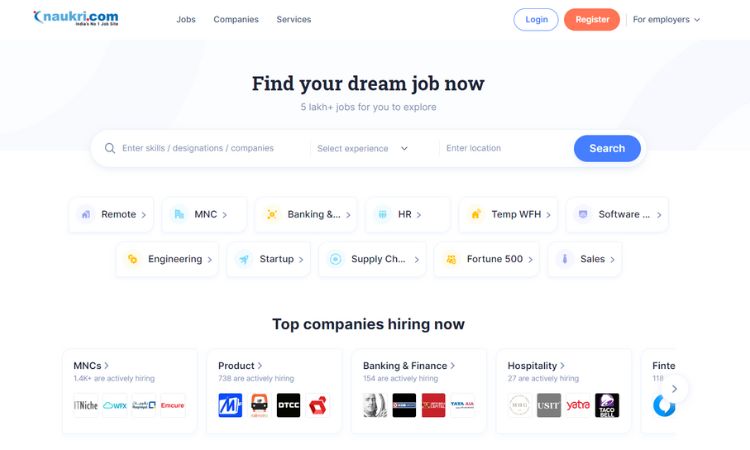 Every Indian is familiar with Naukri.com. It's one of the largest job boards of India and caters specifically to Indian companies. Here too you will need to create a profile after registering. Indicate you're interested in form filling jobs online to get job alerts in your email
3. Foundit.com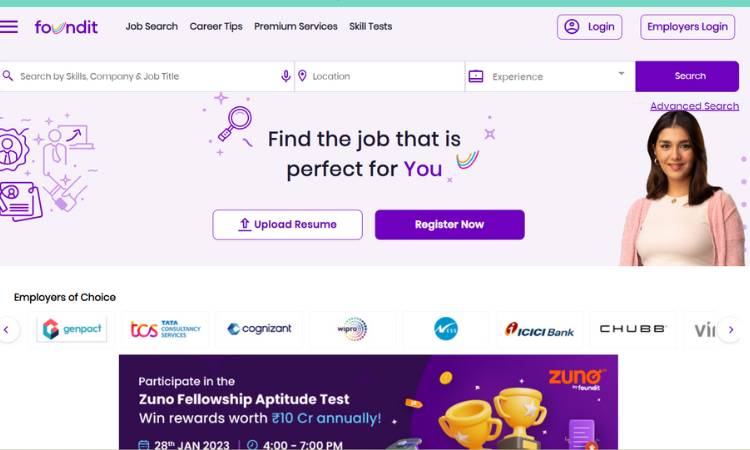 You could get an opportunity to work for a foreign employer by applying for an online form filling jobs with free registration from India through foundit.com. Just select remote work on their menu when it comes to choosing a location where you want a job. foundit is a global job board and several Indians have found lucrative jobs through their website.
4. Glassdoor.com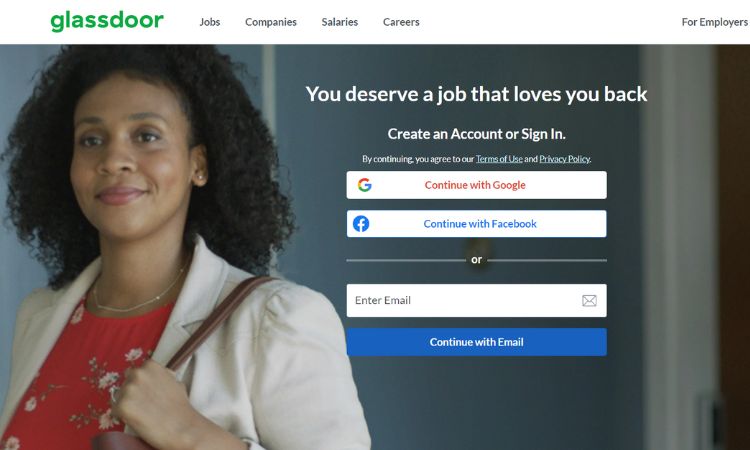 Another superb job board where you could look for genuine online form filling jobs is Glassdoor.com. Again, Glassdoor.com is a job board with operations around the world. And you can land a superb online form filling job from any top employer in India through this website. They don't charge any fees. Don't forget to download their app too.
5. Shine.com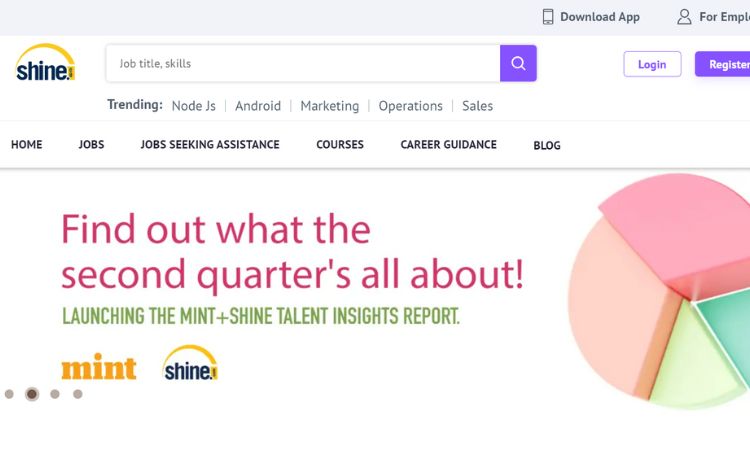 Shine is a recruitments portal or job board that comes from the Hindustan Times newspaper group. Therefore, you can find legit and genuine form filling jobs from home over here. To get jobs from Shine.com, create an amazing profile and indicate that you're interested in online form filling jobs. You can also download their app for instant applications.
They send updates and new vacancies to your email.
6. ZipRecruiter.com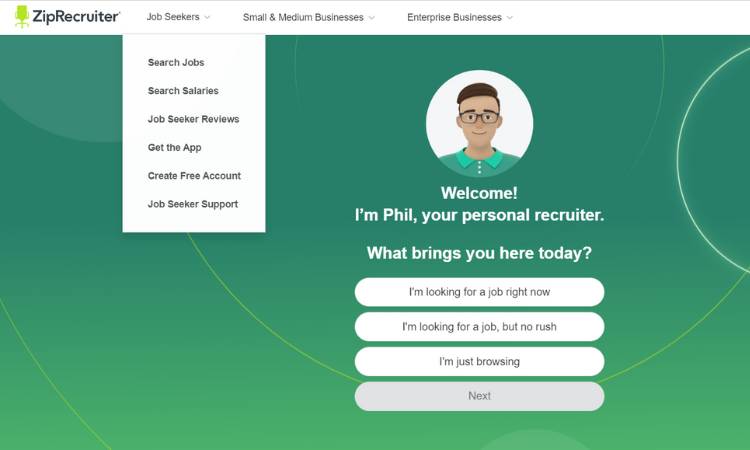 ZipRecruiter.com caters mainly to American job seekers. However, they also onboard foreign jobseekers for remote vacancies. This means you can look for online form filling jobs through this job board too. Indicate that your location is India and that you're willing to work remotely on these jobs. That could help you land some superb online form filling jobs.
7. FlexJobs.com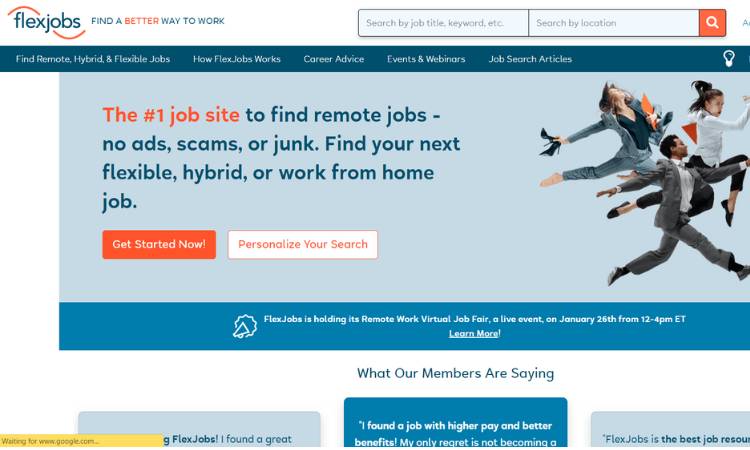 FlexJobs.com is one of the leading freelance marketplaces. That means employers that require online form filling for short or mid-term contracts can buy your services here. You will have to take a 30-day, 90-day or annual subscription of FlexJobs.com to find online form filling jobs. However, if you have the skills for such work, the fees are worth paying.
8. Fiverr.com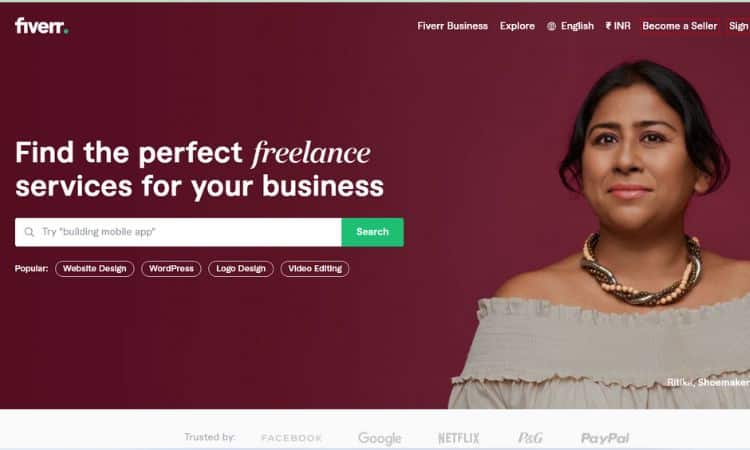 Fiverr.com is yet another amazing freelancing marketplace. As the name suggests, you can charge a maximum of US$5 for any task on this website. However, you don't have to settle for only $5. Actually, you could offer add-on services for an extra fee. For example, you can bid for $5 for every 10 forms that can be filled online and $25 for 100 forms.
9. Upwork.com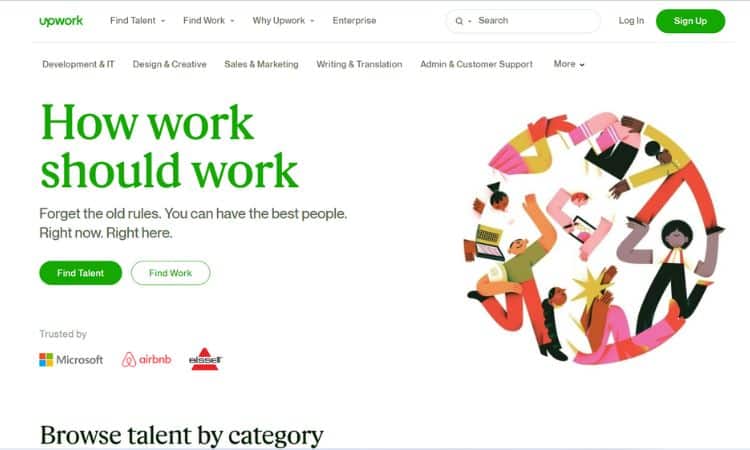 Also featuring on top of my list is Upwork.com, which is perhaps the most famous freelancing portal in America and rest of the world. You don't have to pay any fees or subscription charges to join Upwork.com.
Instead, they will charge between five percent and 20 percent of your income as their commissions. Create a superb freelancer profile for online form filling jobs. And bid for such contracts through the website.
10. Freelancer.com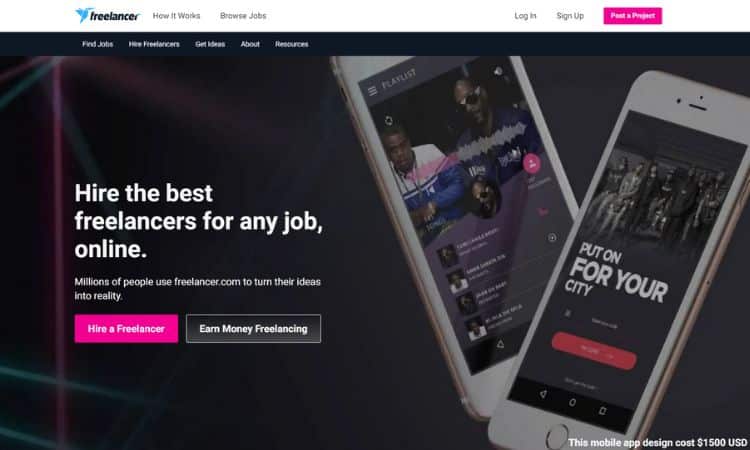 Freelancer.com is a very famous global marketplace for freelancing work. In fact, this website is very popular in India among all kinds of freelancers. You can find superb form filling jobs from home on this website too.
Create an excellent profile and bid for work by quoting your rates for the form filling jobs. They charge a commission of five percent to 20 percent for all your earnings from freelancing work. However, the charges are worth it.
11.  LinkedIn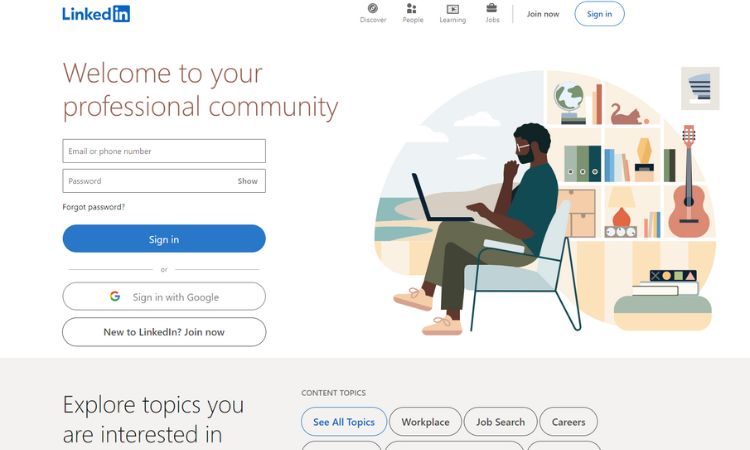 LinkedIn claims that at least one person gets hired every six seconds somewhere in the world through it's networking portal for professionals. And these claims are true considering the rampant popularity of LinkedIn.
12. Times Jobs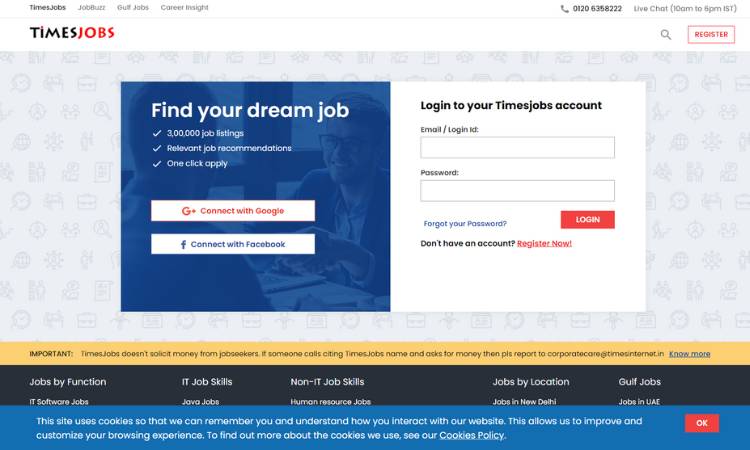 Practically everyone would have heard about Times Jobs. It's a superb job board that comes from Times Internet, from the parent company of the leading newspaper, The Times of India.
13. Freshersworld.com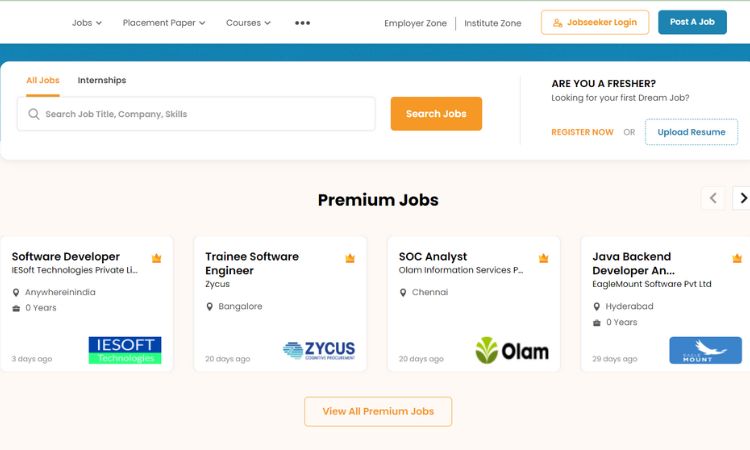 If you're just out of school or high school and want to earn some money on the side through form filling jobs online, Freshersworld.com is just the correct website for you.
Freshersworld.com lists a lot of jobs that're mainly for people that have no previous work experience such as school and college students. The website requires sign-up and creating a profile to apply for jobs or look for them.
14. Internshala.com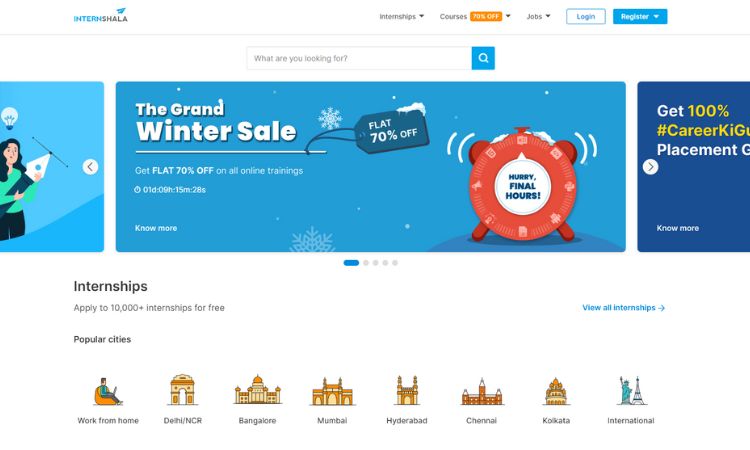 You can also look for internships in online form filling jobs. To do so, register and create a profile on Internshala.com. This website is especially for school and college students that are looking for short-term and mid-term internships in any field.
Upon creating a profile, Internshala.com sends you email alerts about any suitable internship vacancy. You can apply to these jobs through the website itself. The employer can contact you directly.
15. Babajobs.com
Not many people would have heard of Babajobs.com. However, I include them on my list because they advertise thousands of online jobs, especially in the field of data entry.
Maybe you're aware that online form filling is also a kind of data entry job. And Babajobs.com has ads for jobs even in the remote parts of India. You'll need to register on this website and create a profile to apply for such jobs.
Median Pay of Online Form Filling Jobs
Understandably, you would love to know how much money you can make from online form filling work. Actually, the figure depends upon a lot of factors.
Complexity of the form.
Fulltime of part-time work.
Ability to meet targets.
Short term, mid-term or long-term contracts.
Per form basis, daily pay or monthly salary or stipend.
However, the median pay that you could expect from online form filling jobs is Rs.10,000 per month, but not as a rule. There're people who claim to earn as high as Rs.30,000 per month while others peg the earnings at Rs.7,000 per month. As I mentioned earlier, it depends upon a lot of factors such as the ones I describe above.
Training for Online Form Filling Jobs
Often, genuine companies that offer online form filling jobs with free registration provide some basic training to their candidates. This training can last from three days to one week. During the training, you will have to demonstrate the speed at which you can complete their forms online.
The training is rather basic and includes classes on how to gather information from raw data which could be in the form of paper forms or some templates. And how to fill them on the proper forms, as required by the employer.
Beware of Scams
Due to the rampant popularity of online form filling jobs, there're several online scams also. Scammers will offer you an online form filling job offering a superb salary. At the same time, they will ask you to buy some software that they will claim, is necessary to fill forms online. And once you pay for the software, these scamsters vanish.
The second scam involves unrealistic targets. In such cases, the scammer will give you a fixed target to complete per day. This target cannot be achieved by any individual in an eight-hour workday. And when you fail to achieve the daily target, the scammers will not pay for your efforts.
And in some cases, scammers use both the above ways to trap unsuspecting people looking for genuine form filling jobs from home.
Therefore, apply for such jobs only from the topmost websites and job boards that I've listed above. That's because such websites are very careful about which employer they onboard. And they don't allow scammers to make use of their respectable job boards.
There have also been some instances of identity theft by people looking for online form filling jobs with free registration. Scammers will ask you to part with sensitive personal information such as your address, Aadhar card, and PAN card number, as well as bank details.
Beware of such frauds. It's very easy to fall prey to such scams because they come disguised like legit job opportunities.
In Conclusion
You can find superb form filling jobs online at any of the top 15 job boards and websites that I mention above. Before concluding, I will repeat that there's a massive demand for online form filling from private companies, government departments, or contractors.
Getting these jobs is easy, and you can perform these tasks with some simple training. At the same time, watch out for scammers and apply only through legit websites.