675 million users and counting – yes, that's the number of people that are using LinkedIn these days when looking for work or just to network.
And if that's not enough, some estimate that 85% of hiring managers use LinkedIn to look for potential employees.
Another statistic, perhaps a more important one, reveals that 41% of LinkedIn's revenues are generated from hiring solutions – and this alone says a lot about the effectiveness of LinkedIn as a medium to find jobs.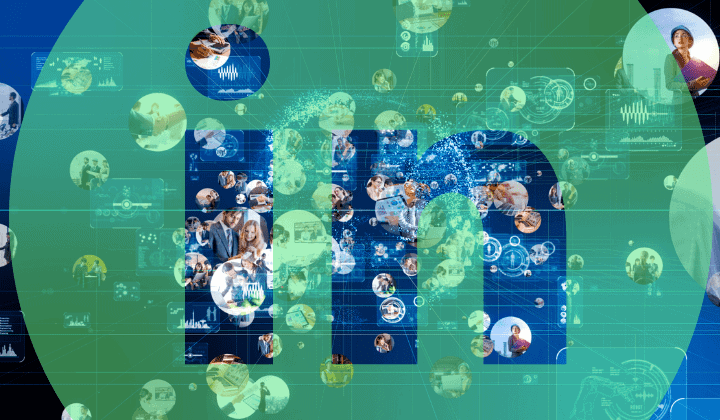 Unequivocally, LinkedIn has become the largest professional online gathering where those searching for work connect with those offering it and vice-verse.
And yet, there are some professionals who don't have a LinkedIn profile.
Typically these are the individuals who are in active employment and who believe they don't need to be present on LinkedIn.
There are also some professionals who avoid social media at all cost out of fear to reveal their identity to the wider public.
There, may of course be many more reasons that explain why a person does not have a LinkedIn profile.
These reasons don't really matter. What matters is that you are not doing yourself a favor by being absent from the most important professional channel out there.
But merely having an account is not enough. As we will explore later in this article there's a big difference between just having a LinkedIn profile and making it work for you.
For this reason I encourage you to read on even if you have an established LinkedIn profile.
The Main Benefits of LinkedIn To A Jobseeker
Here are the principal benefits of having an active account on LinkedIn if you are searching for work in India or anywhere else for that matter.
Making yourself visible
Since the advent of LinkedIn back in 2003, it has been truly easy to build your identity by having your professional, frequently updated, profile on LinkedIn.
Such online presence helps you position yourself for career growth by giving you a place where you can showcase your skills and experience.
By creating an online profile and inviting others to join your network of contacts, you not only expand and solidify your network but also build your personal brand making yourself visible to recruiters, talent acquisition professionals, HR professionals, and hiring managers.
It is hard to imagine how 10 or 15 years back professionals all over the world were making themselves visible in the job market.
Indeed, the convenience of having a LinkedIn profile is the number one reason why 420 million LinkedIn users have their accounts there. But this is not the only reason for having a LinkedIn account….
Keeping in touch
Most of us develop hundreds professional relationships throughout our career and it is easy to lose contact with them when our professional circumstances change.
But by being on LinkedIn and by being connected with others  you never lose touch with your ex-colleagues or former business associates.
But it is not that you must keep in touch for the sake of it but rather for the potential benefit that comes with it. Remember, one day you will be on the lookout for a new job and it will be your network that you will be falling back on.
Obtaining work references
LinkedIn makes it a child's play to request your network contacts to endorse your skills and provide work references.
And references are an important sales tool in marketing yourself in the job-market as they attest to your skills and qualifications.
Finding out about the hiring manager and the company
LinkedIn offers robust search functionality and with it you can track down current and former employees of that company who held to the job before you.
By connecting with these former employees you may get unique insights into how it is to work for a particular company and for a particular person.
But that's not all. By finding out more about the company and the hiring manager it is so much easier to write personalized cover letters as well as to tap into the invisible Indian job market.
Enhancing your communication skills
Developing and maintaining your network involves communicating with people in many different modes. And while LinkedIn is not the only channel through which you connect with others it certainly is the most accessible one.
By being active on LinkedIn you are in in a permanent communication with others, you share opinions, you create trust, you bond with others, you develop a business savvy.
All these intangible aspects of being on LinkedIn are the least appreciated and yet of the most invaluable benefits for you to enjoy.
It is safe to conclude that LinkedIn is one of the smartest ways to stay relevant in the Indian job market, no matter how well settled you might seem in your current role.
LinkedIn – The Basics
Assuming that you're a user for the first time, and are looking for jobs in India, the first question that almost always comes up is: Where do I start?
Registering with LinkedIn requires you to have a valid email. While that might not be a problem in today's tech-savvy world, the next step includes completing your profile…a perhaps more complicated task.
It doesn't matter which profession you are in, there's a place on this global platform for everyone.
Some of the details that you must include are your current position, two or more prior positions of employment that you held, education, a summary of your work experience along with a photograph, what you specialize in and last but not the least, at least three recommendations.
The engineers from LinkedIn have designed it in such a way that completing your profile is a logical and sequential task so even the least tech-savvy person will have little difficulty doing it.
Once your profile is complete make sure to make it public or otherwise nobody will be able to find you. After that you need to add your resume to LinkedIn account. Also, refer to your profile in both your resume and your email signature.
Last but not least, you should keep your profile updated each time your circumstances change.
Another important element of LinkedIn involves finding connections, especially for those who are trying this social media network for the first time.
Please remember that without any connections it's hardly likely that you will reap any significant benefits of being on LinkedIn.
In fact, experts believe that an effective LinkedIn network consists of at least 50 people and thus all new users should put their effort into expanding their network beyond this minimum threshold.
The options available to LinkedIn users include adding past and present colleagues and classmates, inviting new connections through applications such as XOBNI and importing directly from your email.
Another good way of adding contacts to your chain is by becoming a member of one of the many job-searching or industry groups.
Joining such groups will allow you to connect with like-minded individuals as well as recruiters, the latter often actively scanning such groups in search of job-candidates.
Of course, being a member of a group requires that you make your voice heard in these groups enough so that people want to add you to their network.
Free vs Paid LinkedIn Account
Now there's another aspect that you must consider: free LinkedIn vs. Paid LinkedIn. Most LinkedIn users will feel OK with the limitations of the free LinkedIn account which does not include the following features that come with the paid version:
Sending direct messages (the InMail feature). Unless a person is your first LinkedIn connection you cannot send a direct message to this person in the free version of LinkedIn.
Even connecting with such a person is a bit of a hassle since you must indicate how you have come to know this person.
But if you upgrade to the paid account you can send direct messages to all of the LinkedIn users, without having to connect with them first.
This is probably the greatest benefit of having a paid account since it opens up the whole world of connections to you. Of course there is one caveat to this!
Getting introduced to a person you don't know through your existing network contact ads more credibility than just reaching out yourself.
And so, the InMail feature may not always work simply because people will consider you as a stranger and will ignore your messages.
Who viewed your profile? In the paid version of LinkedIn you get access to more information, including the top search keywords people used to find you, your viewers by industry and geography, and the full list of people who have viewed your profile.
Searching for people using many more filters. The paid version of LinkedIn provides many additional filters such as seniority level, company size, years of work experience and even by function.
Organizing your contacts by profile. This is a great feature and it allows you to organize your contacts using more than just one tag. For example, you could tag your contacts as ex-colleagues or as recruiters or as industry contacts. There is no limit to this.
Reference searches. In case you want to know more about a particular person that is visible from his or her LinkedIn profile you can use the so called "reference search". This feature allows you to look for people who have worked with another LinkedIn user and you can contact them to make more detailed inquiries. Of course, in doing so you must proceed very carefully.
Being moved to the top of the list. When you upgrade to a paid account, you're moved to the top of the list each time when you apply for jobs through LinkedIn.
How to Use LinkedIn Effectively
As mentioned earlier, there's a big difference between creating a LinkedIn profile that's a dud, and making this profile truly work for you. So, here is a list of a selected handful of tips that will help you take your LinkedIn profile to the next level.
#1: Invite at least 5 people you know every day
LinkedIn is all about connections. If you want to build a strong network, experts believe that you should invite at least 5 people every day that is, until you have at least 50 people in your contacts list.
#2: The importance of adding a photo
According to studies, a profile is seven times more likely to be viewed when there is a photo attached to it. Better still, it's a good idea to have a photograph because if you're reaching out to very old contacts, they'll be able to recognize you with more ease.
#3: Personalize communication when sending connection requests
When you send connection requests, make sure that your communication is personalized. This is definitely better than sending the default LinkedIn message.
#4: Connect with company pages
There are almost 2 million companies on LinkedIn. You can follow any company you choose and your choice should be driven by your target list.
You'll be able to see if any of your contacts work there while following this company. You can also receive notifications every time an employee leaves that particular company and this may come very handy if you are in search of employment.
#5: Look for contacts in groups
Groups, much like Facebook, usually have people who are like-minded and so this builds your chances of not only building a contact list but also puts you in touch with hiring managers and recruiters.
In choosing a group remember that the larger the group the more likely you are to gain more useful contacts so choose your groups carefully.
#6: Use Resume Builder
It's a good idea to browse LinkedIn Labs, a place where LinkedIn engineers and staff spend a good amount of their time testing new and experimental features of LinkedIn.
One tool known as Resume Builder where you can add your resume to LinkedIn will be of special interest to all jobseekers as it can help you generate a great job-resume.
#7: Tell people if you've been laid off
You don't have to use the words 'laid off' but there's no problem using the headline (just below your name) in order to let people know that you are looking for new opportunities.
Of course, you'll also have to remove the 'Current' listing on your profile while adding an end date to it.
Recruiters will show interest especially if you have an impressive resume and for the simple reason that they don't have to convince you to leave your current job.
#8: Use the site's "Skills and Expertise" link
It goes without saying that including web-search-friendly terms on your profile is a must. LinkedIn offers its users a "Skills & Expertise" section where one can brainstorm for search-friendly terms pertaining to their skills and add it to the skills section on their profile.
Of course, this is done so that it increases your chances of being found if jobs are vacant for your particular skill set.
#9: Use LinkedIn mobile applications
LinkedIn is available not only for the iPad but also for Android, BlackBerry and the iPhone. Similar to other mobile applications, you can access your LinkedIn profile no matter where you are.
In Closing
Without the doubt LinkedIn has shifted the paradigm of how people network and how people search for work.
If you don't have an account yet I urge you to give it a shot and open one up – you'll see for yourself that it works wonders.
And if you already have an account but check it only a handful of times during the year I urge you to employ the tips suggested in this article.
If you have found the subject of this article interesting and would like to follow through on the topic I strongly suggest you sign up with Grovo, an online training and video tutorial website.
They have several high-quality LinkedIn lessons available for FREE but you need to sign up with them to get access.
And one more thing. Are there any tips and hints on the use of LinkedIn that you would like to share with others. Are there things in this article you strongly disagree or agree with? Please go ahead and leave your comment below.