A dream job gives wings to your hopes and helps you live a life that you have always wanted. But, finding your dream job can be a cumbersome process. Especially when we all are in the middle of a pandemic that has bruised the backbone of the nation's economy.
Statistics and reports reveal that the previous unemployment rate (between 2018-2020) was around 9.21 percent. 2020 came with a thunderstorm and snatched the jobs of millions of people. The unemployment rate in India crossed 23.5 percent in April itself.
In such hard times, when every other aspirant is struggling, it is crucial to find a way out. Financial freedom is hard to realize for those who are looking for a job this year. However, it is not impossible.
With proper research, it is possible to find yourself the best job. In this article, I will cover the 25 best job search sites in India.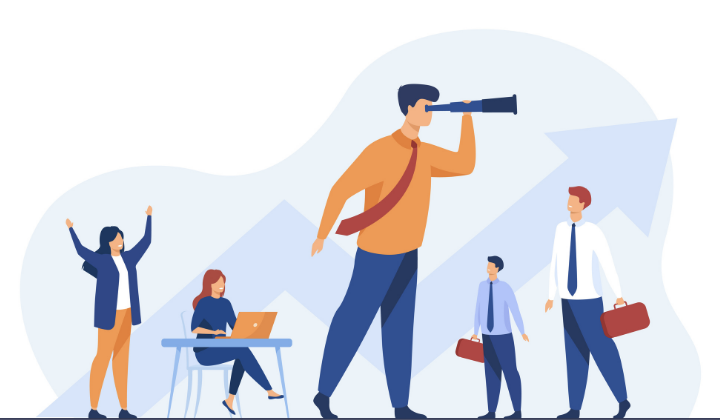 Young aspirants all over the country use these job websites to search their dream jobs. If you are struggling to find a job, don't worry, read this article thoroughly, and get two steps closer to the job of your dreams.
Best Job Search Websites in India that you will love!
Job finding becomes a bit easier when you find jobs from these esteemed websites. In all of these websites, you have to provide your genuine details. Along with that, you have to mention your achievements, experience, degrees, etc.
All these details help the employer to shortlist your profile. Relevant experiences and notable achievements increase your chances of getting hired. Therefore, you should have exceptional skills and an awesome resume.
1. Naukri.com
Naukri.com is a subsidiary of Info Edge. It is an Indian internet based company. After its establishment in March 1997, Naukri.com became the first online platform to provide jobs in India. At present, it has become the largest Indian online job provider.
This is the best job posting sites for employers in India. Every day, more than 12,000 people upload their resumes. Naukri.com can be accessed via the website or the official app. 
National as well as multinational companies hire via naukri.com. You can log-in or sign-up and find well-paid jobs. With more than two decades of experience, Naukri.com has become the most trusted job platform in the country.
Visit Naukri.com to know more about your dream job.
2. LinkedIn
I am sure that you know about LinkedIn as a professional social media platform. But LinkedIn is more than a social media platform where professionals share their progress and daily motivation posts.
On LinkedIn, you can search jobs relevant to your profile. For example, if you're a graphic designer, LinkedIn will show you jobs that match your profile.
Apart from that, you can build strong professional contacts that can help you in a long run. Overall, LinkedIn subtly helps you portray your professional side.
A strong LinkedIn profile is the key to finding a great job. Therefore, when it comes to LinkedIn, never stay behind.
If you haven't made an account already on LinkedIn, make it now.
3. Monster
Monster is another trustworthy website that helps people across the world when it comes to searching a job. Monster was established in 2001 in India. Since then, it has been a premier platform where young job seekers came to find jobs. 
Monster India has also launched a website called rozgarduniya.com to provide better job opportunities for the young job aspirants residing in rural areas.
Visit Monster India to find out more.
4. Glassdoor
Glassdoor is one of the world's leading companies that provide jobs to people from different backgrounds. It showcases anonymous reviews of companies that are beneficial for the future employee.
Headquartered in California, Glassdoor can be accessible via the website and official app. The unique approach of Glassdoor has helped job seekers, as well as the companies looking for passionate and hardworking employees.
Glassdoor has more than nine million job listings, and most job seekers go through at least five company reviews before applying for the job. Therefore, you have the advantage to apply for a job that aligns with your interests.
Visit Glassdoor to find more about jobs.
5. Indeed
Indeed is an international job searching platform, and one of the best job sites in India, launched in India in 2004. Internationally, it is the topmost platform for job seekers. 
Initially, you have to upload your resume and find relevant jobs in your field.
Every second, 10 jobs are posted on Indeed globally. 15 million seekers have uploaded their resumes on the website.
Indeed has over 9800 employees worldwide that assist job seekers in finding the job of their dreams.
Login to Indeed to find more and take one more step towards your dream job.
6. National Career Service
NCS is a government organization that comes under the Ministry of Labour and Employment.
Here, you can find government job vacancies in each state.
The website is genuine and has more than 190,000 active job vacancies.
You can timely get information related to your preferred job sector. The website also offers services to differently-abled individuals. Women looking for a job can also find better options via this website.
You can visit the National Career Service website to know more about the latest job openings and vacancies.
7. Times jobs
Times Jobs is a subsidiary of The Times Group. It came into existence in 2004 and has become one of the best Job Sites in India. Times Jobs is inclined towards employing the youth of India as well as of the Middle-Eastern countries.
Times Jobs employs job seekers in sectors like BPO (Business Process Outsourcing), advertising, government, retail, etc.
To know more about the recent opening, visit the Times Jobs website.
8. Firstnaukri.com
Firstnaukri is also a subsidiary of Indo Edge. It was established in 2009 as a leading platform for campus hiring of recent graduates. The campus placement process used to be an offline process, but with the advent of Firstnaukri, it became easier for the students to appear for a job.
It has the largest database of students and colleges around the country. It helps in easy access to job details.
If you are a fresher, and you want to look for a relevant job, visit Firstnaukri.com.
9. Freshersworld
Established in 2006, Freshersworld is one of the leading platforms for freshers who are looking for a job. Over a thousand companies are listed on the website. Job aspirants from all fields use this platform to find a job.
For job openings, the app and the website notify you regularly. You can apply for government jobs as well as top MNCs via Freshersworld. It offers placement preparation that includes sample placement papers, aptitude preparation, interview preparation, etc.
With the premium membership, you can get better visibility and companies can approach you easily. It also conducts an eligibility test that
Visit Freshersworld to know more.
10. Angels list
Angels List is a US (United States) based company. Founded in 2010, AngelList is for ventures, startups, job seekers, and angel investors. Primarily, it helps budding startups in fundraising.
Budding startups can create a campaign and raise money with the help of an angel investor.
Talented individuals can also find a job via AngelList.
If you are curious enough, read this.
To know more visit the website.
Also read- 30 Best Content Writing Jobs
11. Naukrihub
Naukrihub in an Indian portal for finding jobs and comparing salaries offered by different companies. It was founded in 2005, and since then, it has been providing job opportunities to freshers.
You can also use the portal to find local jobs and part-time jobs as well.
Visit the website to know more about the jobs in Naukri Hub.
12. Internshala
Internshala was founded in 2010 as a platform to help students find internships. It used to be one of the premier platforms that provide internships to students based on their interests. Later in 2020, internshala started the 'jobs for freshers' feature.
Freshers of all disciplines can look for jobs here, along with internships.
Finding internships helps you in gaining experience. On Internshala, you enlist your details and past experiences, and they help you build a strong profile.
13. Shine
Shine came to existence in 2008 and, as of now, it has about 300 thousand latest job vacancies.
Shine boasts of focussing on the candidate's overall readiness for his/her dream job. It has more than 500 certifications and courses to help job seekers become ready for a job role.
You can also find jobs on your phone via the Shine app.
Visit shine.com to find relevant jobs for you.
14. Placement India
Placement India came into existence in 1999. It is a subsidiary of Weblink.in Ltd. placement India provides jobs to young job seekers. It helps you find thousands of jobs related to your experience.
All you have to do is upload your resume and apply for job openings. Over five million job seekers have applied for their dream jobs via Placement India.
To know more, visit the website.
15. Careerjet
Careerjet is an employment providing search engine that operates worldwide. Career Jet boasts 90 websites in 28 languages. It collects a database of over 70 thousand websites worldwide and advertizes over 40 million jobs from them.
This helps the job seekers to apply in a straightforward manner and land their dream jobs.
Visit the website to know more.
16. Career age
It is one of the oldest job-finding platforms in India. Formally established in 1999, Career Age provides jobs to young job seekers.
Apart from a website that helps you find a job, it also provides comprehensive career guidance.
Visit the website to know more.
17. CareerBuilder
CareerBuilder came into existence in 1995 and has been one of the most visited employment websites in the world. Its offices are in the US, Asia, and Europe.
You can apply for a job after uploading your resume. You can find full-time jobs, part-time jobs, and gig-based jobs as well.
If your resume is out-dated, you can make a new resume on the website itself.
Visit the CareerBuilder website to know more.
18. Click.in
Here, in Click.in, you can find all sorts of jobs ranging from BPO to Govt. jobs.
You can find the jobs you want to do according to your location and it's easy to find work from home jobs too that give you more freedom while working.
Check Click.in to find more about it.
19. Instahyre
Instahyre is a job portal that successfully utilizes AI and helps you find jobs relevant to your profile. It facilitates the job seeker as well as the recruiter. Instahyre was established in 2014, and it helps freshers as well as experienced job seekers in finding jobs in top companies like Amazon, Paytm, Myntra, etc.
On Instahyre, you have to upload your resume, experiences, and preferred job locations. With the help of Artificial Intelligence, you can get notifications about job openings. Sometimes, the companies themselves email relevant candidates for further proceedings.
Register on Instahyre to find a new job.
20. Job Sarkari
Job Sarkari helps you find a job smoothly. You can find all types of government sector jobs here based on your preferred location, experience, and qualification.
You can also find out about the latest government competitive exams and prepare for them. Here you can find out the syllabus, the eligibility criteria, etc. for different jobs.
Visit the website to find more about recent job openings.
21. Fresherslive
Fresherslive is a website for newbie job seekers where they can find government as well as private jobs. it is one of the Best Job Sites in India for freshers. Here you can find jobs in top companies like Cisco, Cognizant, Mahindra, etc.
The website also gives information about the competitive exams as well. You have to upload your resume and search for relevant jobs.
The best part is that you can also download current affairs from the website and use them for studying.
Visit the website to know more.
22. Indgovtjobs.in
Indgovtjobs is a leading portal for finding the latest government job openings. It notifies the registered individuals about bank jobs, state government jobs, jobs for engineering students, post office jobs, etc.
It is your go-to website if you are exclusively looking for government jobs.
Visit the website Indgovtjobs.in to find more about the latest openings.
23. Quikr jobs
Quikr is not just a platform to buy and sell second-hand stuff, it also provides jobs to young aspirants. You can find work from home jobs, part-time jobs, and full-time jobs here. It is one of the Best Job Sites in India for work from home jobs.
If you are looking for jobs like data entry, beautician, cashier, BPO, chef, hospitality, HR, etc. then you should explore the website Quikr.com and apply for the jobs that fit your interests.
24. Hirist
Hirist was established in 2012 as a website where job seekers can find quality jobs. If you are a technology connoisseur, you can look for relevant jobs on the website.
Hirist is used by technology geeks and IT professionals exclusively.
You can log in to hirist.com and look for jobs based on a preferred location and experience.
If you are experienced enough, you can find a good job in companies like Amazon, Flipkart, OLA, Swiggy, Myntra, etc.
25. Jobrapido
In Jobrapido, you can look for jobs in different states and Indian territories. It also notifies latest job openings via emails, so you won't miss a chance.
You can register easily via your email and upload your resume for evaluation.
Visit Jobrapido to know more.
Conclusion
Finding a perfect job is like a dream come true. However, it is not an easy task. The websites and portals mentioned above will definitely help you and make your job-hunt a smooth process.
Register yourself on these websites and get regular updates on job-openings. One day for sure, you will find the best job and you will say. "I made it!"