How cover letters are written and formatted can say so much about your personality, working attitude, and sincerity of your application.
So before you send one to a prospective employer, without having the least of idea how to come up with something impressive, heed these guidelines in creating a cover letter letterhead.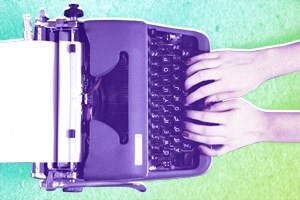 As you have learned from the other sections, creating an impact through your resume cover letter is an important step to getting that coveted interview with your prospective employer.
Thus, making sure you get the right impression you want can only be achieved by catching the reader's attention through your cover letter header.
The letterhead for a cover letter must be written professionally and in a manner that is acceptable to industry standards. That is, cover letter headers should be crafted in standard business letter style.
The elements in your cover letter letterhead are your name, address, and phone number – all of which should appear at the top.
This is now your header for the cover letter.
Enter four spaces below and write the employer's name and company address. If you do not know whom to address your application, call the company to find out.
Your cover letter letterhead would not look professional without this information, and it would seem that you lack the initiative to find it out, in the first place, which can send an entirely wrong impression to your employer.
Take idea from this cover letter letterhead format:
Name
Complete Address (with apartment number, street)
City, State, Pin Code
Tip: You can use another font and type size to instantly create a better and professional-looking cover letter. In addition, you are likewise simply but effectively highlighting your information in a manner that makes it visible to the reader.
Another mistake that applicants make is using different paper quality for the cover letter and resume. Apply consistency in your resume by using the same quality paper for both your resume and cover letter.
This can imply many things about you, as an applicant, and one of these is consistency (or inconsistency), sincerity, professionalism. This could also mean you value your cover letter as much as your resume, or that it is an important part of your resume.
Here is a sample cover letterhead you can take idea from:
Hint: Your resume header and cover letter letterhead should match. You can also separate them like this:
Kylon Lee
Esperanza Street Corner Avenue
Singapore 73829, Singapore
Telephone
Cell Phone
Email:
(Hint: You may include your personal website if this information is valuable to the position you are applying for.)
After going four spaces down from your header, type the date when you are sending the resume.
Enter four spaces down from the date, and type in your recipient's contact information, which may look like these:
Ms. Hannah Ruiz
Human Resources Coordinator
Deutsche Zahntechnik, Inc.
DZahnt Building
Singapore, Singapore 72829
Email Cover Letter Letterhead
Email cover letter letterheads are unique because they can be written informally but should be crafted so that the recipient will bother to proceed to your resume.
When sending your resume through email, your contact information should go down at the bottom with your name and signature, while your recipient's contact information is at the beginning of your cover letter.
The advantage with email cover letter letterheads is that they are more informal, giving you flexibility to be more creative. Just make sure you have eye-catching cover letter headers to go with it, yet the headers should still look professional.