Engineering is, without a doubt, one of the most popular career options for students all around the world. Engineering is an umbrella term that encompasses a plethora of branches.
Some of these engineering branches have existed for centuries while the rest of them came to existence only a few years ago. No matter what branch an engineer is from, in the end, they play a huge role in the development of society and unite the whole world as a superpower. 
Speaking of different engineering branches, there are some branches offering evergreen career opportunities and offer a high-paying job. If you are an engineer or just getting into this field, this article is for you.
Here you will get familiar with some choices that will never let you down. They have lots of opportunities and have the lowest unemployment rates. That's why they are evergreen and will continue to be so in the future. Are you excited to know what they are? Read on to find out!
Top 10 Engineering Branches for Future Engineers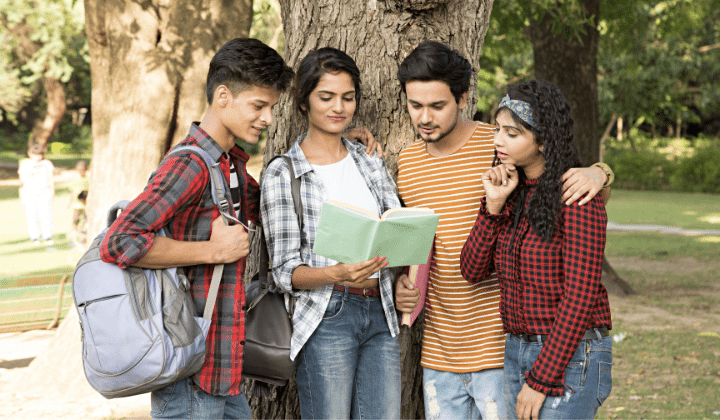 Computer engineering branch
Opportunities– computer engineers are suitable in all kinds of industries, especially Information Technology and the corporate world.
Duties– computer engineers are responsible for working together for the upliftment of technology. Be it software or hardware, everything is developing at an unprecedented speed. To keep up the pace with the increasing opportunities in the government as well as the private sector, creative engineers are required.
Eligibility– computer engineer is a broad career field. Here, all the Computer Science aspirants and Information Technology graduates can pursue this branch of engineering. The development of technology has favored Computer Engineers. A professional degree in Computer Science, Information Technology, or a similar field is suitable to pursue a career.
Average salary– $85,000pa
Electrical engineer
Opportunities– as an electrical engineer, there are opportunities in almost every industry that deals with electronics. It is tomorrow and electrical engineers are high in demand in the government as well as the private sector.
Duties– electrical engineers amalgamate electricity with new horizons of life. The role of an electrical engineer is to focus on development by using the latest technology and help other industries to use them. They also work with various systems like Computer-aided Design to help industries like telecommunications, etc.
Eligibility– All the graduates with a bachelor's degree in Electrical Engineering or similar fields can apply to become an electrical engineer. It is one of the oldest engineering branches and its popularity is only rising.
Average salary– $88,000pa
Petroleum engineering branch
Opportunities– petroleum engineers usually work in oil and natural gas companies that operate in a country or internationally.
Duties– the primary duties of a petroleum engineer range from oil and natural gas extraction around the world. The technology usage, maintenance, and development part is the sole duty of petroleum engineers. With time, oil and natural gas resources will become scarce, and more improved technology will be required for extraction purposes.
Eligibility– petroleum engineering is one of the separate engineering branches. However, students with a bachelor's degree in civil, mechanical, or industrial and production engineering can also pursue a career in petroleum engineering.
Average salary– $94,000pa
Aeronautical engineer
Opportunities– aeronautical engineers can apply for jobs in space organizations and airline companies that deal with the production of spacecraft, aircraft, and satellites. They have a high income and more opportunities waiting for them.
Duties– aeronautical engineers are the space engineers that work on rockets, satellites, and spacecraft. They are adept at improving and developing new technologies in this field. They are required to follow certain guidelines and keep a track of their progress with time.
Eligibility– those with a graduate degree in aeronautical engineering or mechanical engineering can apply for the job. A prior internship experience is the icing on the cake.
Average salary– $95,000pa
Chemical engineer
Opportunities– there are huge opportunities for chemical engineers all around the country and in the world. It is because of the importance of various chemicals and the need to utilize them skillfully.
Duties– a chemical engineer deals with the study of chemicals and the techniques related to them. Be it the food industry or the fertilizer industry, chemical engineers are needed in all the major industries dealing with chemicals. A chemical engineer doesn't necessarily handle the processing but they examine the properties of various chemicals associated with them.
Eligibility– All the graduates with a degree in chemical engineering are a suitable fit for the job role.
Average salary– $90,000pa
Civil engineer
Opportunities– as a civil engineer, you can work in the public as well as private sector dealing with different building projects. It requires innovation and patience.
Duties– the role of a civil engineer is of great importance since time immemorial. They are the pillars of development, literally. Without a doubt, civil engineering is one of the most popular branches of engineering. From public projects like bridges and roads to building private properties, civil engineers are required everywhere.
Eligibility– any engineering student with a degree in civil engineering is eligible to apply to become a civil engineer.
Average salary– $90,000pa
Mechanical engineer
Opportunities– mechanical engineering, is a very popular and evergreen engineering branch. They are needed in a plethora of industries, both government and private.
Duties– mechanical engineering is undoubtedly one of the oldest branches of engineering. As a mechanical engineer, the main role is to work with vehicles, engines, turbines, etc. It also requires consistent innovation
Eligibility– to become a mechanical engineer, a graduate degree in mechanical engineering or industrial and production engineering is a must.
Average salary– $80,000pa
Nuclear engineer
Opportunities– nuclear engineers play a pivotal role in producing nuclear energy. As a nuclear engineer, you can work in different nuclear power plants. With enough experience, you can reach a higher position.
Duties– Nuclear energy has a lot of potential, that's why nuclear engineers are in high demand these days. The duty of a nuclear engineer is to work in a nuclear power plant and deal with various things going on inside it. The job requires precision, commitment, and expertise.
Eligibility– engineers with a graduate degree in nuclear engineering are favorable candidates for this job. For better opportunities, a postgraduate degree is also preferred. Moreover, aspiring candidates can add extra experience by completing various internships that deal with the basics of nuclear engineering.
Average salary– $90,000pa
Biomedical engineer
Opportunities– biomedical engineers are recruited by top companies and government agencies dealing with artificial organs and technology development.
Duties– the main role of a biomedical engineer is to research and devise new technologies in the field dealing with artificial organs. It is a developing science that has reached several milestones over the years and is projected to save the lives of millions of people.
Eligibility– to become a biomedical engineer, you are required to have a graduate degree in biomedical engineering, bioengineering, or biotechnology.
Average salary– $75,000pa
Environmental engineer
Opportunities– the future will rise towards sustainable techniques. Almost every field requires environmental engineers who can study and devise new solutions to old problems.
Duties– environmental engineers deal with technology with sustainability. They work tirelessly towards the betterment of the environment with innovation. Environmental engineers research and make ways to adapt new technology that is less polluting or deteriorating. As an environmental engineer, you have to find ways to reduce different kinds of pollution.
Eligibility– to become an environmental engineer, you need a bachelor's degree in environmental engineering or other branches like civil engineering, mechanical engineering, and so on.
Average salary– $79,000pa
Conclusion: Engineering Branches
In this article, you got to know the 10 most evergreen and emerging engineering branches. They not only have amazing salaries but offer lots of amazing opportunities in the future. If you are looking ahead to go into the vast field of engineering, and don't know what engineering branches to choose from, you can definitely latch on to these branches because they have a huge potential and they won't let you down.
Also Read- Graphic Design Jobs – 21 Best Jobs for Graphic Designer