If you're someone who enjoys working in the IT field and you're wondering about the kind of certifications course that you can get in order to take your career to a higher level, have you ever thought about becoming a Microsoft Certification Trainer? Not only does it provide you with more opportunities for work (because after all, there aren't too many people who don't use Microsoft), but it also gives you with a wealth of resources that will help you to stay knowledgeable when it comes to Microsoft's technology.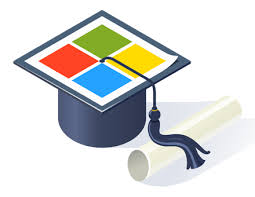 If that sounds like something you're interested in and you're curious about the steps that you would need to take in order to become a Microsoft Certified Trainer, we've provided you with five things that you would need to do in order to earn your certification below:
You need to be a good communicator (to non-techies). Remember that the last one word in Microsoft Certified Trainer is "trainer". This means that more times than not, you'll be hired to instruct people on how to do things that they know every little about. Therefore, you cannot assume that they understand "techie language"; you'll have to be patient, professional and easy to understand. You'll have to know how to break things down into the simplest of terms.
You need to be Microsoft-certified. Before you can be a trainer, you must be Microsoft-certified and that means that you must have a certification in one of several different areas from Microsoft Certified Systems Engineer to Microsoft Certified Desktop Support Technician to Microsoft Certified Business Management Solutions Professional. Again, these are just a few examples of the certifications that are available and so we recommend that you visit Microsoft.com for a list of certifications that you can get.
You need to apply to become a Microsoft Certified Trainer. The next step that you'll need to take is to actually apply to become a Microsoft Certified Trainer. You can also do this by going to the Microsoft.com site and clicking on the "Certifications and exams" tab. Do keep in mind that even once you pass the test, there is a fee to remain a trainer. Currently, it's $400 annually.
You need to be able to teach (as soon as possible). One of the requirements of being a Microsoft Certified Trainer is that you start teaching as soon as possible. As a matter of fact, they require that you teach at least one course within the first year of receiving your certification, so this is something else that you must be prepared to do before taking the exam.
You must be open to always learning more. Even once you are officially a Microsoft Certified Trainer, it's still a good idea to consider signing up for MCSA boot camp to see if you can become a part of their program. That's because the more technical knowledge that you have, the more of an asset you will be to the companies that hire you to instruct them. Becoming a Microsoft Certified Trainer is not extremely difficult and the benefits are well worth it. We definitely recommend giving it a try.