Whether it's a school change, college entrance, or a job change, we're all nervous about the interview or having to introduce ourselves to someone.
Confidence comes into play here.
You must be wondering what confidence actually means.
Confidence is defined as a feeling of certainty about oneself and one's abilities. I'm sure it takes a lot to be confident, but once you start praising yourself for the good you do and the accomplishments you achieve, you'll be glad you did. You will have self-assurance.
No matter how much you practice, self-introduction is like replicating your own personality in front of the interviewer. The truth will be revealed to the interviewer.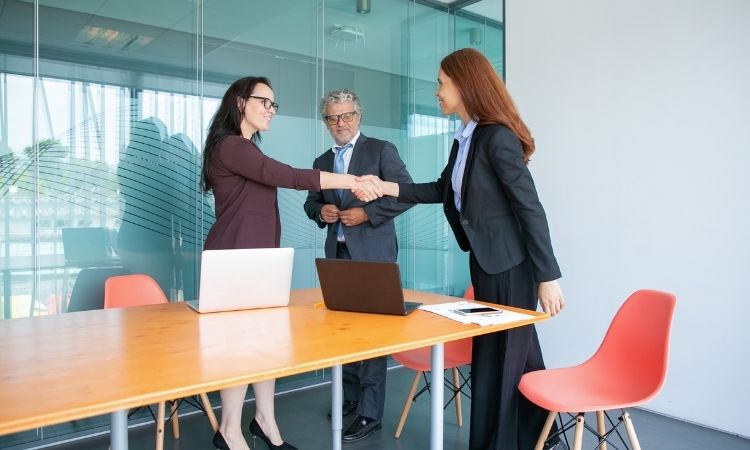 What is self-introduction?
A self-introduction is a concise and straightforward statement of who you are and what you do. A self-introduction lists your qualifications, skills, and technical and non-technical skill sets.
10 Tips to Introduce Yourself Confidently?
The strategies listed below are ones you should read and implement if you want to introduce yourself confidently.
Read: Best Way to Answer: Tell Me About Yourself
1. Make a firm handshake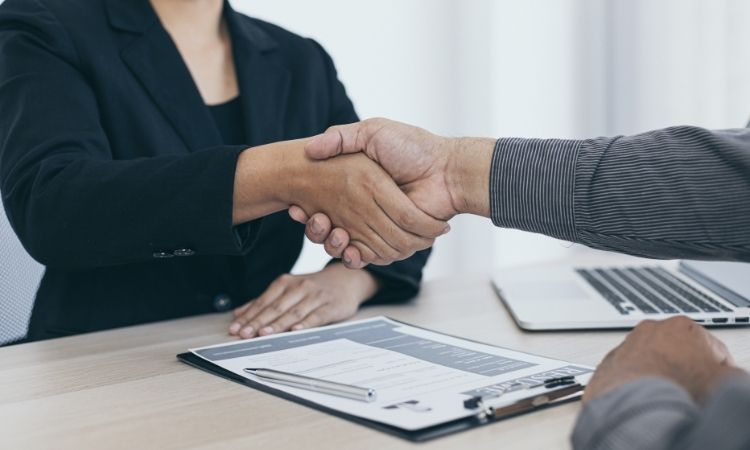 As soon as you walk into the room, the interviewer knows you are someone who should be treated seriously. You'll be off to a terrific start if you finish with a nice smile and mention your name.
2. Don't beat about the bush about who you are; just say it aloud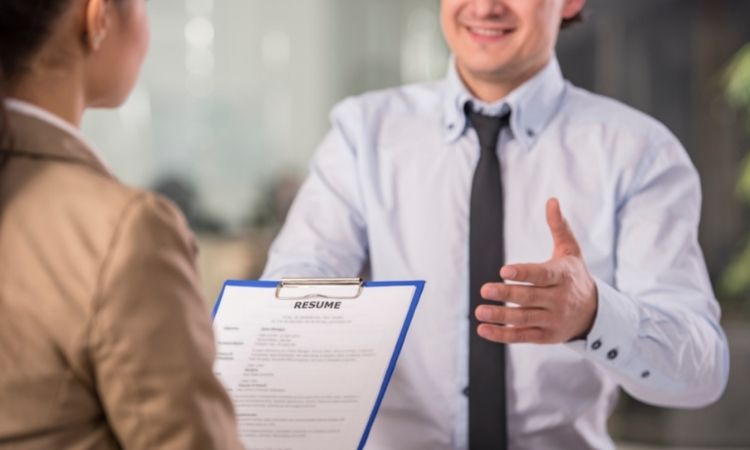 If you mumble, the person you're introducing yourself to may have to ask you several times. Declare your name loudly enough for the person in front of you to hear.
3. Be pleasant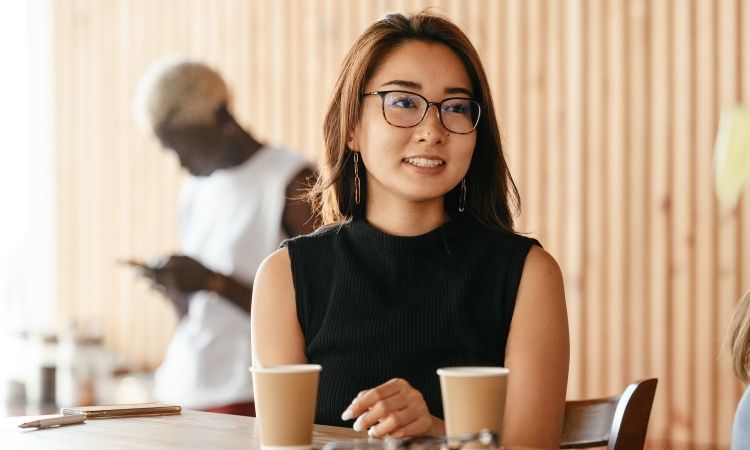 You can be sociable even in official contexts. With a smile, saying something like "Hi there, I'm…" says a lot about you. You appear to be self-assured and approachable. In a more official context, you would say "Hello, my name is…" The objective is to introduce yourself in a friendly manner.
4. Always be aware of your target audience
Knowing your audience is critical, whether you're speaking to one person or a thousand. Obviously, if you're introducing yourself, you don't know the person, but you should be able to guess how they'll act based on the situation.
When meeting the school principal or college dean for the first time, it's probably not the best time to crack a joke, but meeting a friend in a park might be. 
5. Be ready for whatever questions they may ask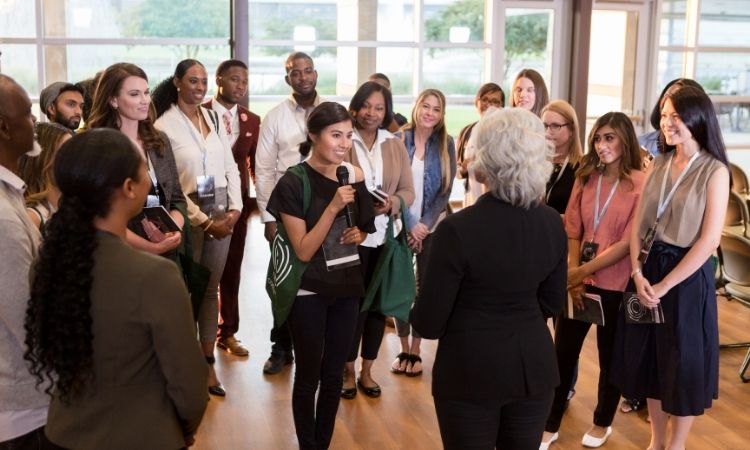 When you enter an interview room, you are new to everyone present inside. They may ask a lot of questions to get to know you. So, think about what you might say ahead of time.
It's your college interview, for example. Be aware of this. Is there a particular reason you've chosen this college? Is there something you've always been interested in that pertains to college?
6. The key is to smile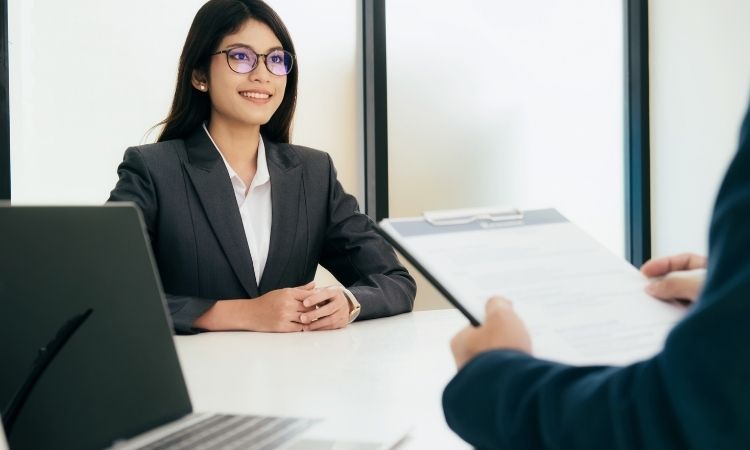 The interviewer may have been fielding calls from students since the morning and is now exhausted. A simple smile in the middle of the conversation would go a long way. Create a relaxed environment for yourself, and others will smile as well.
7. Maintain eye contact while looking around the room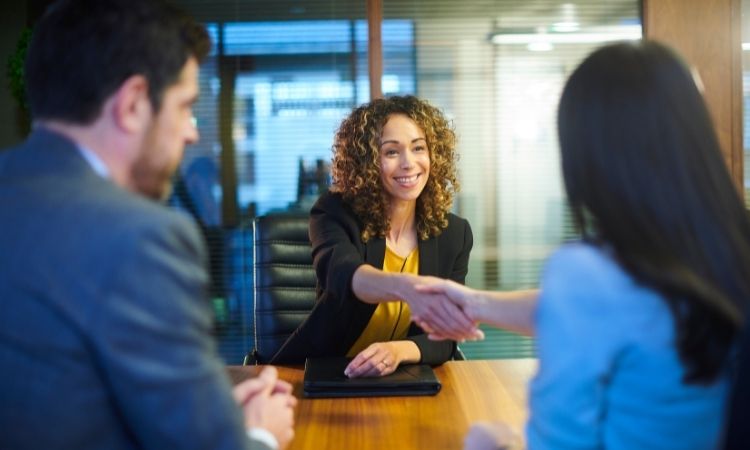 Maintaining eye contact demonstrates our level of confidence. When introducing oneself to a panel, putting your eyes on the floor does not make a good impression.
Take a deep breath and raise your eyes to the ceiling, looking around the room at the people who are watching you. You're already making yourself appear more confident by doing so.
8. Listen!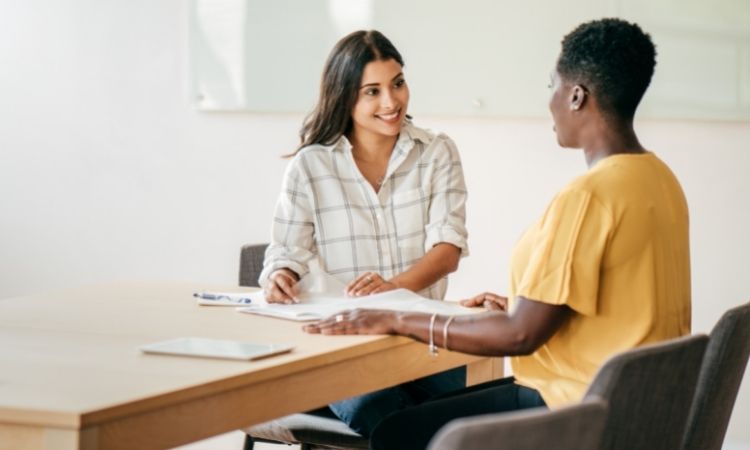 This is crucial in interviews. The conversation is primarily done in the spaces between your speeches. Listen intently so you can respond immediately to inquiries.
Also, pay attention so you can adjust. If you assume you'll be the first to speak when you walk into the interview room, but they speak first, then let them. Nobody will judge you for not speaking first; you'd look a lot worse if you talked over them the entire time.
9. Consider what distinguishes you
Make a list of the characteristics that distinguish you professionally. It could be anything you've accomplished in your life that makes you proud.
Do not embellish or exaggerate your statements. You can declare yourself an ace volleyball player. If you're a newbie, however, make it plain that you're just getting started. This way, they'll ask you the right questions and you won't mess up or embarrass yourself. 
10. There you have it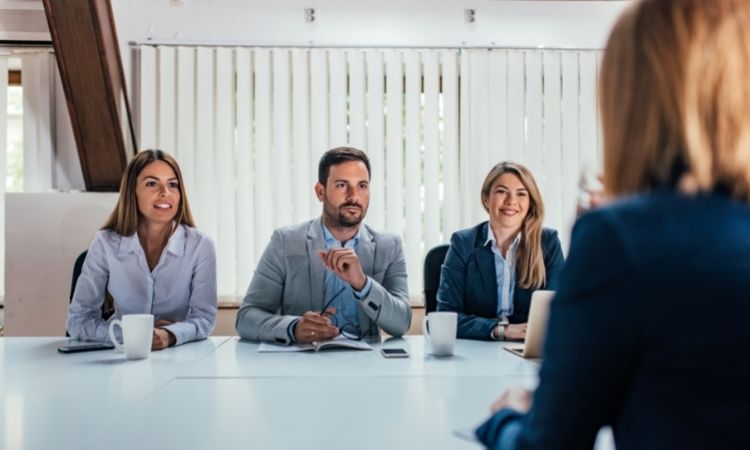 You've already created a strong impression on the interviewer with all of these tactics in mind. However, let us look at an example of an introduction to help us grasp it better.
When you enter the interview hall or meet someone new, you make an introduction! Isn't it simple? After all, it is one of the fundamental concepts taught in school. However, consider your introduction from the standpoint of the audience.
Hello, my name is Astha, and I'm 25 years old. I am from Delhi. I am an engineer.

I have a child. He is three years old. I'm married, um… I've been with my company for two years. "Um… That's it."

First and foremost, this is not an appropriate way to introduce yourself. It almost sounds like a classroom introduction! It's not appropriate to wear it to a conference, a college placement, or a job interview.
You can tell Astha is not confident based on what you've read thus far. She has no idea how she should introduce herself, which makes her uneasy.
Now let's rephrase it –
Hello Sir/Ma'am, I am Astha Rathoad. I am from Delhi. I have done my schooling at Delhi Public School and have graduated from Delhi University with a degree in English Honours. I have been working at So and So company for the last 2 years now.

I stand out because I am a hard worker who consistently completes projects on schedule. I'm good at Microsoft, blogging, content writing, copywriting, and email writing. I believe that I will be an asset to the company.
Professionally say your goodbyes.
Don't just wave and say, "Nice meeting you," before walking away. Make eye contact, repeat the person's name, and exchange business cards or any other pertinent information with anyone you encounter during an interview or event.