IIT JEE is one of the toughest entrance exams held in the country. Everyone knows about IIT JEE so I don't have to waste my time explaining what JEE is.
However, you might be curious to know how you can crack the JEE 2017 in your second attempt.
Before I tell you the golden rules of cracking JEE  you need to know about its pattern and other details.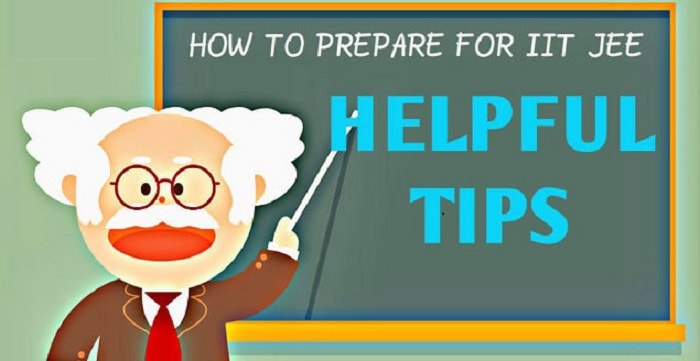 JEE Exam Pattern Now and from 2017 Onwards
It is quite possible that the JEE pattern might change from the year 2017 onwards. Usually IIT JEE exam is conducted in two rounds.
However now Government is planning to offer SAT based online test that can be taken twice or more in a given year.
For example right now you appear for JEE Mains and JEE advanced. But basic two tier examination system will be continued.
What is SAT and Why they are going for it?
Standardized Test or SAT is conducted in USA to get admission in colleges. The reason they are going for SAT is students are mugging up questions and joining coaching centers where they only teach how to mug up and other easy ways to crack JEE.
Government wants to discourage this hence they want to introduce SAT exams just like in USA.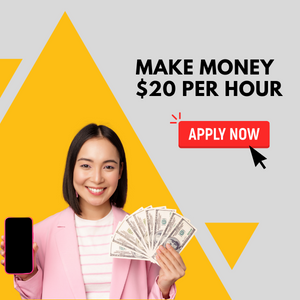 Second big change that can come in the year 2017 for JEE is the weightage given for the board exams might drop.
Right now 60% weight age is given to JEE Main and 40% is given to 12th board exams.
However from 2017 they will drop 40% weightage for NIT colleges.
But as far as admission in JEE is concerned in order to qualify you need to secure 75% marks in 12th or be in top 20% percentile.
So these are some serious changes that might be implemented in the year 2017.
Hence you have to prepare yourself according to changes that are being made.
Earlier JEE Exam Pattern Vs. Present JEE Exam Pattern
When JEE exams started there were two rounds, preliminary and Mains.
Preliminary was all about multiple type questions and Mains were subjective questions.
If you clear preliminary rounds then you were allowed to appear for Main round.
However after few years HRD ministry changed this pattern and both of these rounds were merged.
They also made a big change from 2006 onwards that you can attempt JEE only for 2 or 3 times. An age limit came into place.
Earlier you can keep attempting the exam until you were like 30 years old.
Again pattern changed and two rounds were introduced as JEE Main and JEE Advanced.
This time weightage of 12th standard was also introduced with weightage of JEE main.
However from 2017 things are going to change again.
So this was an evolution of IIT JEE over last 20 to 25 years.
Do You Need Join a Coaching Center or an Academy for JEE 2017?
This is a big question because government wants to discourage coaching classes and academies because they believe coaching centers are the core problem.
In fact in last paragraph we saw changes made in JEE pattern over the last 20 years were to counter these coaching classes by the government.
You like it or not every student attends the coaching class or an Academy to crack JEE. However will it be good to join an academy for JEE 2017?
I don't think so. The reason is, in order to qualify the JEE you have to secure 75% marks in 12th standard. So you have to work hard for both, board exams as well as SAT and JEE Advance.
After the introduction of SAT it will be of little or no consequence whether you join a coaching center or not.
You can take SAT twice or thrice in a year. So you can prepare your own rather depending upon a coaching class.
You also have to concentrate on your 12th marks and coaching classes can divert your attention.
However you can join a coaching class for 2 to 3 months after you are through with your board exams.
10 Golden Rules for Preparing JEE
Let me give you some golden rules to follow for preparing JEE for 2017.
1. Start Early and Time Management
The best time management would be start early. You can start right after your X. JEE is very difficult and you have to manage many things at a given time. So start early.
You can't simply leave anything on chance. Be on top of it.
2. Make a Study Plan
You will be appearing for two rounds. You also have to focus on you 12th board exams and other entrance exams. Therefore make a study plan so you can meet this challenge. Multitasking would come in handy.
3. No Friends
Yep! It might come to you as a surprise but for next 2 years you can avoid friends. Friends are nothing but distractions. They will distract you from your goal and even if you want to have friends then friends with like minded people.
4. Don't Mug Up and Understand The Concepts
Boss this is IIT JEE and not your board exams. If you want to clear IIT JEE especially Advanced round then understand concepts. You can't mug and clear JEE. In fact you can't even clear first round.
5. Focus on Board Exam- 75% in Board Exam
Although from 2017 onwards they are dropping the weightage for board exams however you can only qualify if you secure 75% in 12th board exams.
So focus on 12th board exams.
6. Segregate Easiest Topic and Difficult Areas
You have to segregate what is easy for you and what is difficult. For example for some organic chemistry is easy but for others it is difficult. Segregating will make easy for preparation because you will allocate time accordingly.
7. Attend a Series of Mock Test and Previous Year Questions
You are not going to develop a psychology unless you attend a series of mock tests. In a simulated environment you will get a sense how JEE exam is conducted and you will be able to take pressure.
You can also take a look at previous year question papers.
8. Practice, Practice, Practice
I simply can't explain the importance of practicing problems whether they are objective type or subjective type.
Practicing will help you to know your weak points and you will develop a deeper understanding of a concept.
So practice a lot.
9. Always Allot Time for Revision
You will be preparing for three subjects physics, chemistry and mathematics. It is quite possible that you mix up things in the end.
Hence I recommend you to have some time for revision where you can recollect things in a proper manner.
10. Don't Depend Upon Coaching Classes or Academy
Finally don't overestimate the importance of coaching classes. In fact previously I mentioned you can avoid coaching classes all together.
However you can go for a series of mock tests once you are through with your board exams.
So these were 10 golden rules to follow in JEE 2017.
Best Books to Prepare for the Exam
Here are some books that can come handy for preparing IIT JEE 2017.
Although the books doesn't make any difference but they are still very important when it comes to understanding basic concepts.
Physics
Concepts of Physics Volume I and II by H.C. Verma
Fundamentals of Physics, by Halliday, Resnik and Walker
Problems in General Physics (Latest Edition) by I.E. Irodov
New Pattern Physics: A Master Practice Book for JEE Main and Advanced By D.C Pandey
Chemistry
Physical Chemistry for JEE Main & Advanced 2017 BY Wiley Editorial Team
Solomons & Fryhle's Organic Chemistry for JEE (Main & Advanced) 2017
A New Pattern Text Book Of Inorganic Chemistry For Competitions By O.P Tandon
Mathematics
IIT Mathematics For JEE (Main & Advanced) (Set Of 2 Volumes) by M.L Khanna
New Pattern JEE Mathematics of Arihant Publications by Dr S K Goyal
Textbook of Vectors & 3D Geometry for JEE Main, Advanced & WBJEE 2017 by Amit M Agarwal
Integral calculus For JEE Main & Advanced 2017 by Amit Aaggarwal
Differential calculus For JEE Main & Advanced 2017 by Amit Aaggarwal
Final Words For IIT JEE 2017
Here are my final words for IIT JEE 2017.
It really does not matter what pattern of the exam is going to be. Examination pattern keeps on changing but the basic concepts of physics, mathematics and chemistry does not.
If you are serious about IIT JEE then don't bother about pattern or coaching classes. Just understand every concept in great details.
Without a clear understanding of a concept you cannot solve a question.
In fact what makes IIT JEE different from the rest is it tests a student how well he or she has understood a given concept.
There isn't any shortcut to it. So focus on learning concepts and also on your 12th board exams.
Best of Luck! For JEE 2017!