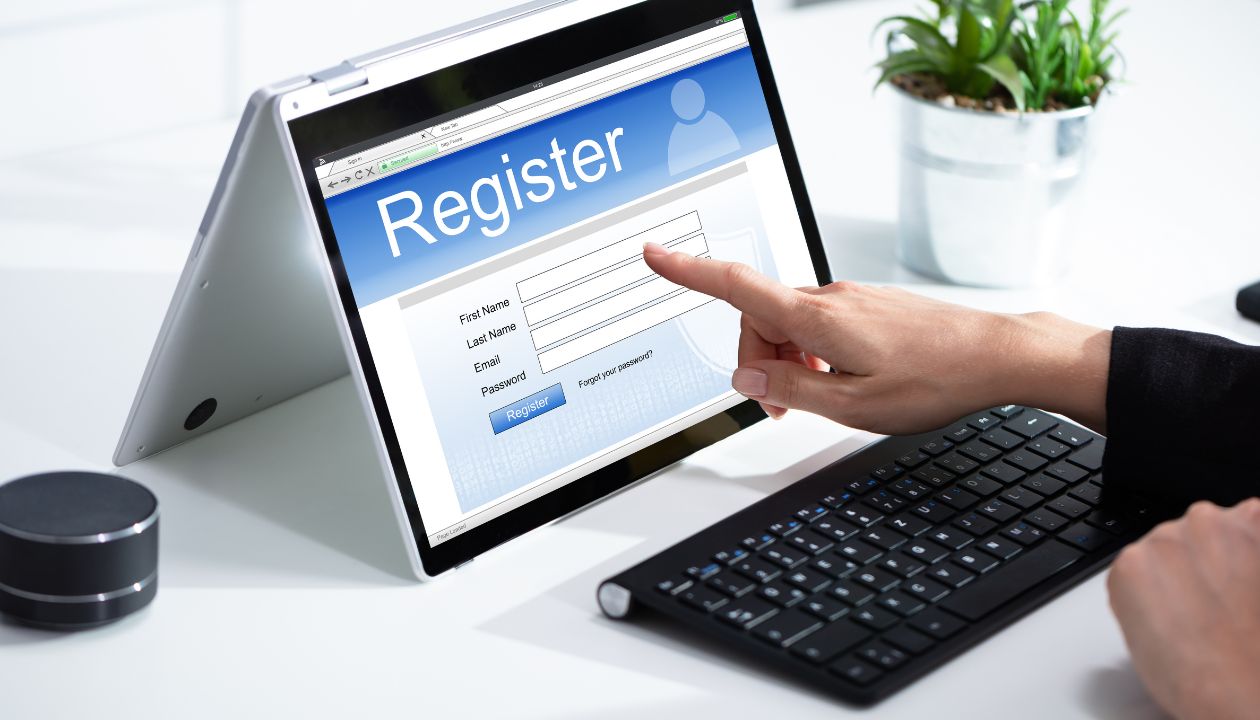 The majority of entrepreneurs that wish to open a business don't know How to register a company in India. It is important to register a company in India for several reasons.
Without company registration in India, you can't operate a company in India: it is illegal and can cause several legal problems.
In recent years, the Central and state governments have taken several steps to help entrepreneurs to register a company in India with ease.
These faster procedures are to help start-up ventures and smaller businesses to come on board and get legal status.
Registering a company also has several benefits. You can increase business, and avail schemes, subsidies, grants and other benefits from the government.
And you get protection under various Indian laws when you operate with proper company registration in India.
How to Register a Company in India in 2023?
Continue reading.
There are several company registration processes to register a company in India. It depends upon the type of company you wish to register. Follow these simple steps to register a company in India in 2023.
Step-1: Choose Your Company Structure
Currently, the Indian government allows five types of company structures. Decide carefully on the structure of your company because it will play a major role in issues such as taxation, court cases, responsibilities, profit sharing, finance and borrowings and many others.
Here are the five main company structures the Indian government permits in 2023.
Sole Proprietary Company
Hindu Undivided Family
Limited Liability Partnership
Private Limited Company
Public Limited Company
Let's see the benefits of each of these five company structures.
Sole Proprietary Company
This is the best form of a company if you have no partners and are a sole entrepreneur. Since 2013, the Indian government allows a single person to own and operate a company.
A Sole Proprietary Company is ideal for start-up entrepreneurs.
This company structure provides a three-year tax holiday if you register as a start-up.
Also, you are exempted from paying tax on any dividends paid to investors in your company.
You can file taxes with minimal compliance under the Registrar of Companies Act.
As sole owner, you are liable to prevent default on borrowings and respond to lawsuits.
Hindu Undivided Family
This is a very unique form of registering a company. You will require a 'Karta' or deed before registering a HUF company. A 'Karta' can broadly be described as a General Power of Attorney from your family, authorizing you to represent them in all aspects of the business.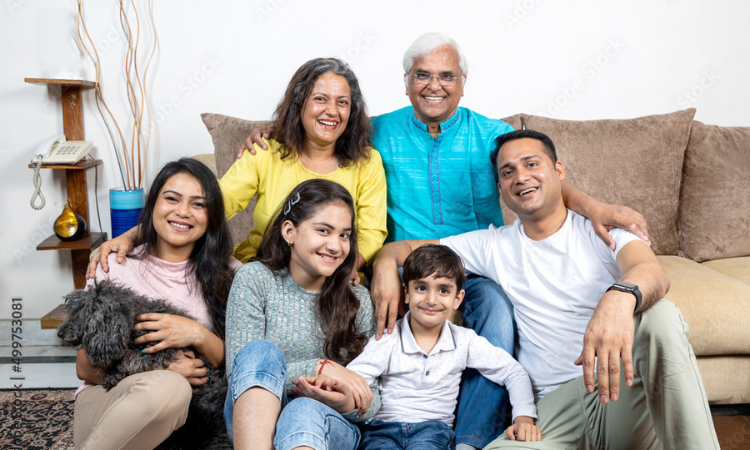 A HUF company is ideal when you don't want to take external stakeholders and want to operate a family-owned business.
All members of the HUF are equally liable to pay taxes. There are no tax holidays.
Profits from a HUF company are divided among all members of the family.
Taxation can be on an individual basis or collectively. This depends upon various factors such as other income sources of family members.
All shares of the company remain with the family. Hence, there is no possibility of outsiders taking over your business in case the 'Karta' passes away.
A HUF company's balance sheet has to be certified by a Chartered Accountant annually.
Limited Liability Partnership
You can opt for a Limited Liability Partnership or LLP if your company is starting with a small investment.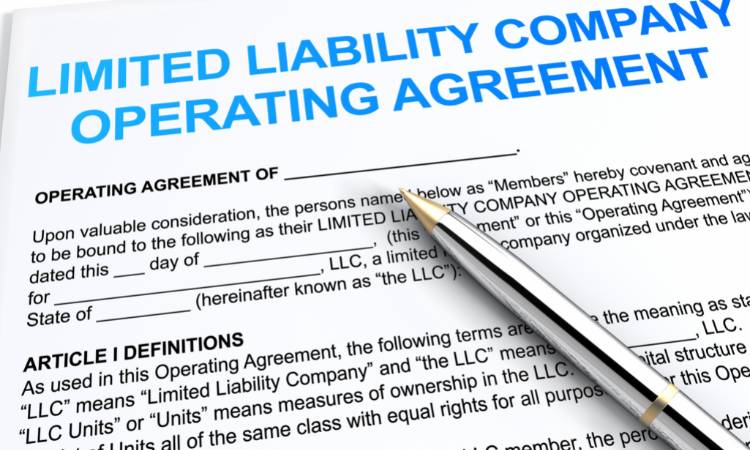 For an LLP, you require one or more partners.
Each partner is equally responsible for the liabilities of the company.
LLP structure also allows you to start Joint Ventures with a local or foreign partner.
You get tax benefits on depreciation. Tax return filings require full compliance with the Registrar of Companies Act.
All partners are equally liable for borrowings, bank loans, defaults and lawsuits.
Private Limited Company
This is the most popular form of company structure in India. In fact, a lot of people prefer a Private Limited Company over HUF since it imparts a better image to clients and suppliers.
Ideal for businesses that will have a high turnover.
Pvt Ltd companies formed under the Start-up India scheme get tax holidays for up to three years since inception.
Depreciation on taxes is available for the first three years.
A Private Limited Company's accounts have to undergo a proper internal and external audit.
Tax filing has to fully comply with the Registrar of Companies Act.
Public Limited Company
A Public Limited Company is one where investments are very high and can involve domestic or foreign partners.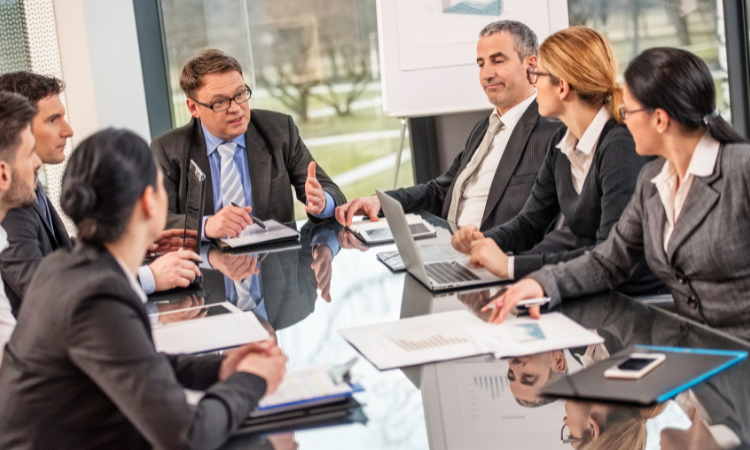 A Public Limited Company offers shares to all investors. An investor has the right to sell their stock to others, after necessary clearances from the Board of Directors.
These types of companies have very high turnover.
Profit distribution depends upon the number of shares that each stakeholder owns.
Public Limited Companies can go for Initial Public Offering (IPO) and offer part of their shares to the public, after completing the necessary formalities with the Indian government and the Securities & Exchange Board of India.
After an IPO, shares of a Public Limited Company will trade on the stock exchanges in India.
Upon deciding the structure of your company, here are ways to register it and comply with the law.
Step 2: Ways to Register a Company
Broadly, there are five ways to register a company in India in 2023. I will list all of these. Regardless of which way you opt, the company registration processes are similar.
Do-It-Yourself: As the term implies, you can go about registering a company yourself. Unfortunately, there's a major flipside to this company registration process: you'll spend considerable time, effort and money shuttling between various governmental departments to get the necessary documents. You could fall prey to illegal touts that would offer to expedite your applications.
Through Your Lawyer/ Chartered Accountant: This would be the best way to go about registering a company in India in 2023.
The reason: they will provide a single-window solution, and utilize their expertise, skills, and contacts for registering your company.
Online: Nowadays, it's easy to register a company online. Visit the website of the Ministry of Corporate Affairs and access the necessary forms. Fill out and submit online with the necessary fees.

Online Agencies: With start-up culture gaining ground in India, lots of agencies offer the service of registering a company in India.

A simple search on Google will reveal dozens of such agencies. You can opt for this method too. However, ensure that an online agency is legitimate and has a proven track record in registering companies.
Else, you might fall victim to a scam. Some offer a complete set of registration services for just Rs.4, 999 onwards. Read their terms and conditions carefully.
Municipal Registration: This means getting a municipal permit under the Shops & Establishments Act of the municipality where you'll start the business.
In Mumbai, this permit is known as 'Gumasta'. It allows you to register and operate a business legally. And you're eligible to avail of various government schemes too.
This may sound very simple and economical. However, operating a company with only a municipal license has severe disadvantages too.
Nowadays, most entrepreneurs enlist the services of a lawyer, Chartered Accountant or agencies to register a company in India.
There are very strong reasons for hiring a third party to register a company in India instead of registering online or DIY.
Importance of Lawyer, CA or Agency
The Ministry of Corporate Affairs has an elaborate website where you can register a company online. However, this process is extremely complex. Any newcomer will be confounded by the process.
To begin with, a newcomer wouldn't know where to start. The MCA website says you need a Digital Signature to file online company registration in India.
And to get a Digital Signature you have to visit authorized sources. And to add to the confusion, the websites of companies that provide Digital signatures themselves are very confusing.
Unfortunately, the single-window company registration for companies in India simply doesn't exist.
Instead of going through the hassle, it's best to ask your Chartered Accountant, or Lawyer or hire an external agency that will register your company in India in 2023.
They may cost a little money. But it would definitely help you register the company faster and with almost no headaches.
Additional Requirements to Register Company
Here's something very important: it's not merely enough to register a company name registration and address unless that's all you're looking for. To actually operate a company, you'll need myriad clearances and permits.
Depending upon the nature of your company's business, there are several other compulsory registrations and clearances you'd require.
For example, opening a bar and restaurant in Mumbai needs over 40 different permits, clearances and company registration certificates from various authorities ranging from the local fire brigade and municipal office to the New Delhi-based Food Safety and Standards Authority of India (FSSAI).
Therefore, it is better to take the following additional steps before you register a company in India.
Steps Before You Register a Company
As I mention earlier, you never know which authorities your company would require clearances and certifications from other than the Ministry of Corporate Affairs. So follow these simple steps.
Visit Chambers of Commerce & Industry
India has several chambers of commerce and industry with offices and chapters in every major city.
Visit them and find out about the clearances you would require while registering a company. Here are examples of what other licensing and registrations you would require.
Ministry of Labour and Employment of the Central or state government for a license to employ staff or workers, depending upon the nature of your business.
Factory Registration Department of the state where your company is located, if you'll be manufacturing any stuff and own or operate a factory.
Municipal clearance or permits from Industrial Development Corporation where your offices and factory, if any, will operate
Clearance from the local fire department stating your office/ factory/premises comply with fire safety standards.
In large cities, however, a general clearance might be available with owners of the commercial building or its society.
Company Registration in India and clearances from various departments if your company will deal with hazardous materials such as chemicals and waste products.
Environment clearances depend upon the nature of your business.
The list can be fairly long. Therefore, I suggest you contact a chamber of commerce and industry to get the list of documents you need to register a company in your area of business.
Find Investor-Friendly States
Registering your business in investor-friendly states is also a great idea. Several Indian states are wooing investors and businessmen to register companies and operate from their territories.
They do so to generate employment for residents of the state, develop infrastructure, promote local raw materials and enable overall development.
These states have focus areas where they encourage entrepreneurs by offering various benefits such as free company registration in India, waiver of license fees for the first couple of years, subsidized land with cheaper electricity and water supply and much more.
To register a company in India, look for such investor-friendly states. They will help you save a lot of start-up costs and enable quicker growth.
Register Company Offshore First (Not Really)
You might think I'm joking. I'm very serious when I say you can first register a company in India offshore, before registering a company in India. Understandably, this will be an expensive route but also the shortest.
There are several ways to register an offshore company without leaving India. It can be done online.
There are dozens of agencies that will register a company in India for you in a foreign country, complete with a verifiable address and bank account.
You can use these documents from a foreign country to register a company in India. Why? Because the company registration process is much simpler for foreign-registered companies.
However, I don't seriously recommend using this company registration process. Owning a company abroad has some limitations under Indian laws too.
Wrap Up
Remember, the company registration process to register a company in India is simple yet complex. This occurs because the Central and state government insists on a plethora of documents to register a company in India.
Some companies operate with minimal company registration in India. However, they could be violating local laws. Most such violations go undetected unless there are accidents or a company is hauled to court for some issue.
Therefore, I strongly recommend you register a company in India in 2023 only after getting every single clearance that's necessary for your business.
Postponing these documents can prove very expensive and sometimes, fatal to your business. Additionally, you would miss some benefits the Indian government offers for registered companies in India.
FAQs
How to register a company in India?
·      Through Your Lawyer
·      Online Agencies