The world's corporate giants were not born overnight. Somebody somewhere had a concept, developed a plan, collected funds and launched a small venture. Uniqueness, dedication and superior service nurtured it.
Quality and branding preserves it. A read into history of any major corporation consistently enforces this precept. The same edict holds good for India's industrial giants.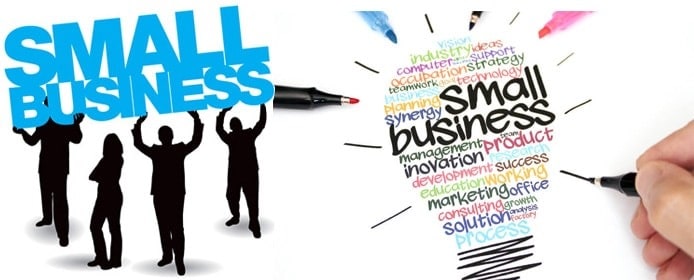 Make In India
'Make In India', a pioneering program in history of the world's largest democracy was flagged off on September 25, 2014 by Prime Minister Narendra Modi.
The 'Make In India' initiative is three-pronged.
It encourages Indian manufacturers and service providers to upscale quality to meet and exceed global standards. 'Make In India' also encourages entrepreneurship among Indians through incentives and offerings for establishing micro, small and medium enterprises.
12 Steps to Start a Small Business in India
Here are the 12 step plan to start any type of small business idea in India. I am sure you will be able to make a solid blueprint and start your small scale business after reading this.
1. Decide on a business idea
You will have your own small business idea. A large number of lucrative business ideas are available on website of the MSME and Make In India websites.

India has opened doors to various sectors for small businesses, including defence and aerospace, for MSMEs. There are also opportunities in hospitality and tourism, manufacturing industries and agriculture, under 'Make In India.'
Any such small businesses can be launched by Indian citizens, Non Resident Indians, Overseas Citizens of India/ Person of Indian Origin and foreign nationals in partnership with locals. Investments by foreign companies and nationals are governed by India's Foreign Exchange and Monetary Act (FEMA) is subject to Reserve Bank of India regulations.
2. Get more training, experience
Launch your small business according to your expertise. Remember, your skills will decide success of your business. Try to learn as many tricks of the trade as possible.
You may opt for a specialized or vocational training course, offered by various recognized institutes of the Indian government. Additional skills can also be gained by working with other established businesses in the field. It is best to commence as beginner, forgetting all past knowledge and experience.
This will provide you with opportunities to learn more with fresher perspectives. Technical education certifications might also be required by banks or financers and licensing authorities for legitimizing your business.
3. Writing it down: The Project Report
Uniqueness decides a venture's success. Study domestic and international market for products, services compatible to yours. Find every detail related to your business. Read as many success and failure stories about similar businesses.
The first step to any business begins with feasibility studies and a project report. This can be done by yourself or with the help of experts, based on nature of business and funds.
A project report must contain details including name, age and qualification of the owner or partners. Attach experience certificates relevant to the trade: They help boost prospects of getting finance.
Include revenue model with specific details including cost and sale price, taxes, delivery charges and other miscellaneous expenses. Project anticipated revenues for two to three years.
4. Finalize your source of funds
Most small businesses in India are self-financed or launched with funds from family and friends. You will require astute estimates about how much money you will require to launch the business.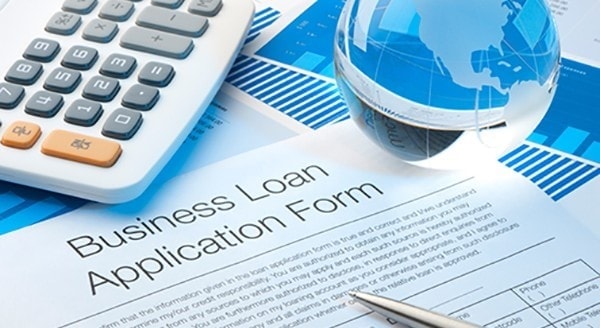 Also calculate finances you will require to keep the business afloat till it becomes profitable. Entrepreneurs launching micro, small and medium enterprises can seek funding from
Banks: Check with various banks for start-up capital offers.
Cooperative credit societies: These offer loans for small businesses if you buy their shares.
Community development funds: Focused on welfare of specific communities, they offer small business loans.
Crowd funding: By attracting investment from a group of friends, neighbours, community or the general public in exchange of company stock.
Venture capitalists/ angel investors: These have sprung up in India over the last three years and offer excellent funding opportunities for small, innovative businesses.
Lending rates and other details are prone to vary and depend upon factors including type of venture, projected Return on Investment, risk factors among others.
5. Decide on your location
Starting a small business in India requires spare at home or a shop, stall, workshop or office. Registering your business with local municipality/ village administration is mandatory under Indian laws.
The civic body or gram panchayat will give permits to operate your business from area under its jurisdiction. Utilities providers ask for municipal/ village panchayat registration before giving electricity and water connections to the premises. It serves as proof of physical address of the business. Taxes levied on businesses in rural areas are lower.
6. Business registration and legalization
This is a messy, daunting job for every entrepreneur. Registering a business in India can be lengthy and perplexing. Thanks to direct instructions from Prime Minister Narendra Modi, the Ministry of Corporate Affairs now registers new companies within one working day.
All formalities for registering a company can be completed online. Details about documentation required and other FAQs are listed on the ministry's website. Licenses from various state and Central governments are mandatory when launching a small business.
7. Get yourself tax registered
Setting up a small business entails you to procure a Permanent Account Number (PAN) and Taxpayers Identification Number (TIN). These are issued by the Income Tax Department. Getting a PAN and TIN number is relatively easy.
You can approach any PAN and TIN service centre authorized by National Securities Depository Ltd, submit completed forms by attaching required documents and paying a nominal fee. PAN and TIN numbers are allotted within 30 working days from date of application.
PAN and TIN numbers are useful when paying taxes to the government every year.
8. Launch your own website
Based upon their nature, small businesses in India can be established in three categories:
Online
Online and physical
Physical (store/ office/ workshop)
Trends demand every business to maintain online presence. This can be done by creating a website or social media page like Facebook, depending upon budget and type of product/ services offered.
E-commerce websites are ideal since they allow direct ordering and multiple payment choices. Purely physical businesses also require online presence to match rivals and reach wider clientele. Getting your own website in India is fairly cheap.
9. Grab a market position
Use all your creativity while launching a small business. Give your venture a great, easy-to-remember name. Company logos are brand ambassadors of the business. Hire a professional designer to create unique logo for your small business.
This logo will someday herald your superior products and services worldwide. All successful businesses retain the logo or at least the version, they used at launch.
Print official stationery depicting the logo, brand, company name and contact details. This includes letterheads, envelopes, invoice books, payment vouchers and other stuff required for official transactions.
10. More money matters with banks
Armed with company and municipal registration, PAN number, the bank of your choice will open a current account. Before rushing to open a bank account, check a few details. Ask about overdraft facilities.
This is important to ensure your cheques do not bounce due to scarce funds. A bounced cheque indicates financial instability of a company or business. Negotiate how many free cheques you are entitled for annually.
Check for loan and other facilities given to small businessmen such as instant credit on deposited and outstation cheques. If you need imported raw material, check for Letter of Credit facilities.
11. Getting staffed with low wages
This is one prime area of your small business. Usually most entrepreneurs launch a proverbial one-man-show. Some enlist assistance of family members including spouse, grown-up kids, siblings or parents.
This may not always be possible. The best way to get qualified staff at beginner salaries is educational institutes or websites. Almost every training centre provides job placement assurance.
Register yourself with job websites of institutes offering free hands-on training for fresh graduates, on stipend basis. This works to upgrade your skills while creating staff for your own small business.
12. Publicize your small business
Intense competition demands you publicize your small business well. Advertising can cost a fortune and eat heavily into your capital. Using micro-blogging sites such as Twitter to introduce your company combined with a good presence on Facebook serve this purpose.
You can also launch videos of your company, products and its services, salient features and other information on YouTube and upload relevant pictures on Instagram. A great profile on LinkedIn for your business will ensure you reach the right audience.
You can also use traditional ways to promote your business like advertise in newspaper, local radio, distributing pamphlets etc.
Ministry of Micro, Small and Medium Industries
India's MSME Ministry is tasked with development of small businesses. Ministry of MSME has offices in capital cities of each 29 Indian states and seven Union Territories. The ministry regulates licensing, rules and regulations for MSMEs.
It develops and launches schemes and programs for entrepreneurial development. Schemes offering funds on soft terms to prospective entrepreneurs are floated regularly by this ministry.
Details about ongoing funding schemes, investment opportunities in various Indian states, training programs and rules, regulations currently in force can be had from Ministry of MSME.
Mudra Bank
On April 8, 2015, Pradhan Mantri Mudra Yojana and Micro Units Development and Refinance Agency Bank were flagged off by Prime Minister Narendra Modi. Getting finance for start-ups, existing small businesses is easier from Mudra Bank.
Street vendors are also eligible for credit under Mudra Bank. Business finance under Mudra Bank schemes can be availed from any Public Sector Bank, cooperative banks and authorized financial institutions.
A good start translates to healthy returns
Having all licenses and permits, proper bank accounts and agreements with suppliers before launch ensures a great start. Recent policies for investors have cut and eliminated red tape to great extent.
Yet bureaucrats accustomed to unhealthy practices tend to pick faults. Reading news related to your business daily. This helps to stay abreast with developments as well as any new regulations that may come into force.
And all the best to start your small business in India..