Right now, starting an Import-Export business could be a very lucrative business proposition for young entrepreneurs in India. With a booming economy, great demographics, government support and high demand, there is every ingredient that can make an Import-Export business a great success in India.
This article is an attempt to introduce new entrepreneurs to starting an Import-Export business in India. The article is just a primer to give you an idea about an import-export business.
By no means this article can be considered a complete guide for starting an import-export business. If you are really serious about starting an import-export business, then you have to do more research and groundwork. However, this article will give you a head start.         
So, let us get started.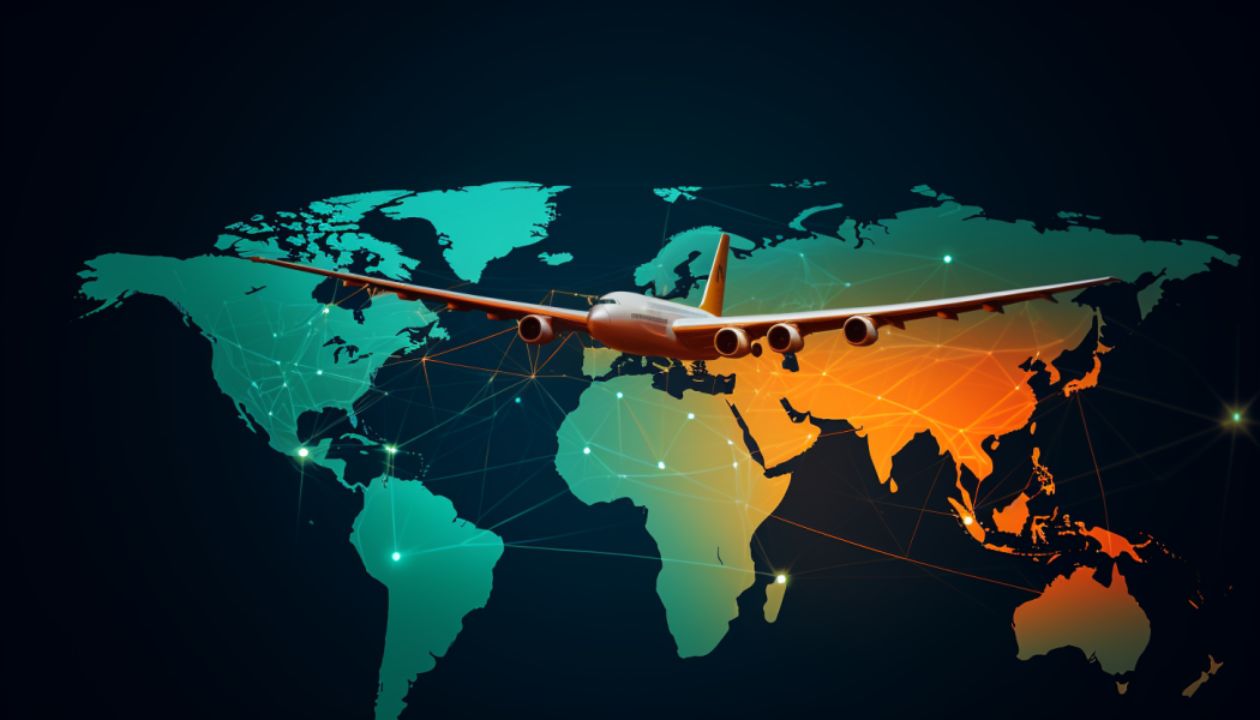 What is an Import-Export Business?
The simple definition of an Import-Export is "a company that trades goods and services across the geographical border of a country".
In simple words, an import-export company can import raw materials from another country and either export the finished products across geographical boundaries or sell them in its own home country.
However, an import-export business is not like a regular business because here, you have to obtain various licenses to clear many bureaucratic hurdles and trade barriers to start a business. 
It could be a bit painstaking for a newcomer!
Why Start an Import-Export Business in India?
There are many good reasons to start an import-export business in India.
Global Demand for Indian Products is very high.
A diverse range of exportable products
The ease of Doing Business in India has increased substantially.
Various Government-led initiatives to promote import-export business
Ecommerce or Online Shopping makes shipping and transactions much easier.
Digital Marketing to market your product and services
Above all, increased profitability for businesses
The above reasons are good enough to convince you why starting an import-export business in India could be very profitable.
How To Start Import Export Business in India? A Step-by-Step Guide
If you are planning to start an import-export business, then you have to go through the following steps illustrated below. 
After going through these steps, new entrepreneurs will get an idea of what all it takes to start an import-export business from scratch.
Step 1: Analyzing the Marketplace
Research the product you are selling and its market. You have to target a country where there is a great demand for your product.
The import-export business is a very competitive business. There are other exporters, along with local merchants within the country, who are competing for the same space.
You cannot expect different buyers for every product. You have to grab the market share from your competitors.
Before starting this business, analyze three things
Demand for your product in that country 
Profit Margins
Trade Barriers
Based on these three factors, you should move ahead with your plans. 
Also Read: How to Make an Excellent Business Plan
Step 2: Register Your Import-Export Business
This is the first step. Select a name for your company that truly represents your business.
You can register your business on the Ministry of Corporate Affairs website. You can also register at the Registrar of Companies (RoC) or the Registrar of Firms (RoF). After the registration, your company will get a certification of incorporation.
You can register your business as
Sole Proprietorship
Limited Liability Company (LLP)
Partnership firm
Public Limited Company
Private Limited Company
Step 3: Get a Business PAN Card and a Current Bank Account
As you know, PAN is a Permanent Account Number used to track a business's taxes and financial transactions. For import-export businesses, you need a separate PAN card. The process of getting a PAN card for business is similar to getting a PAN for an individual.
Next is opening a current bank account for your business. In your current account, funds will be deposited and withdrawn.
Whether it is paying your employees and suppliers, accessing emergency funds, or buying equipment, all the transactions related to your business will be done through the current account.
The documentation required to create a current account depends upon the nature of the business you are setting up.
Step 4: Obtain an Import-Export Code (or IEC)
Obtaining an IEC is very important for starting an import-export business in India. A person or an entity cannot import or export without obtaining an IEC. IEC is a 10-digit code issued by the Director General of Foreign Trade or DGFT with lifetime validity.
Without IEC, you will be unable to participate in any export scheme initiated by DGFT.
Along with the IEC code application form, you are required to submit other supporting documents like a PAN card, bank certificate, and passport-sized photographs to DGFT.
Step 5: Choose a Product You Want to Export or Import
Now, you can get down to choosing the product/products you want to import or export.
Don't rush into choosing a product. What I have seen from my personal experience is that new entrepreneurs are tempted to go with a product that everyone else is selling. They just copy what others are doing.
Don't do that!
Always consider four things:
Ascertain demand for the product.
Assess the competition
Investigate trade barriers like taxes and duties
Evaluate the potential profit margins
You also have to do research on prevailing trends in exports & regulations and the current state of international markets.
Step 6: Price Your Product Appropriately
Pricing your product involves a lot of variables like raw material costs, production costs, demand and competition for the product in the market.
You have to set a price that is competitive but, at the same time, profitable. You can adopt various pricing strategies like competitive pricing, penetration pricing, value-based pricing or just simple Cost-plus pricing. 
The right product pricing strategy is very important if you want to sell your products in foreign markets and make a profit.
Step 7: Identifying Customers of Your Product
Entrepreneurs who are new to this business think they will not face any challenges finding new buyers because customers will just follow their product once it is launched in the market. But that is not true.
You have to build a strong relationship with your customers. You can do it by promoting your business online, registering on buyer-seller websites, taking part in trade fairs, exhibitions and developing an ecommerce website. 
You also have to partner with distributors and clients who will take your product to the customers.
You have to be proactive here!
Step 8: Arranging Finances for Getting Started
For a business to succeed, you need working capital to meet your short-term obligations. Depending upon the type of your import-export business, you need to raise money to fund its daily operations.
It is very important to begin with estimating the financial needs of your company. Then, you have to figure out how you will finance it.
For short-term and long-term finance options, you can apply for a private loan or access government subsidy programs.    
Step 9: Find a Trustworthy Supplier
After choosing a product and arranging finances, the next step is to look for a reliable supplier. A reliable supplier for your business will ensure timely delivery of goods (raw material) and quality at a competitive price.
Getting a trustworthy international supplier can be very challenging. You have to negotiate the most favourable T & Cs with your potential suppliers. You can convince them by letting them know about the benefits of doing business with you.
You can find suppliers online, through trade fairs or government directories. Always verify your suppliers if you are choosing online.
Step 10: Get an Export-Import Permit
You may or may not require an import or export license depending on the item you are importing or exporting. This may also depend upon the country you are exporting to.
You should inquire about the government body in your country that is in charge of regulating certain goods and services you want to trade. You will get all the right information from them about licenses for certain items. You also have to enquire with state and other local authorities.   
I would suggest you consult a person who is already running this type of business.
Step 11: For Logistics, Hire a Shipping Company
You have all seen big ships loaded with thousands of containers in the sea. Those ships will be carrying your goods and delivering them to customers all over the world.  Logistics companies transport all kinds of goods from one country to another.
You need to partner with a reliable logistics company that can deliver products timely and safely to your customers around the globe at optimal costs.
Consult someone who is already doing this business.
Step 12: Contact a Custom Clearing Officer
You are almost done!
To import goods and sell in a foreign country, it is essential to navigate through all the customs processes so you don't end up paying extra penalties to the authorities.
The best way to avoid this is by contacting a Customer Clearing officer who can familiarize you with all the steps involved in importing and exporting various goods, like customs clearance at ports, transportation charges, customs duties, etc. 
Step 13: Take Out the Customs Bond
Customs bonds are like insurance against unpaid duties and taxes on imported products. Customs bond will cover your taxes, duties, fines, penalties and shipment charges for an entire year.
For a business that is just getting off the ground, it is important to take out a Customs bond.
You are done now! You have completed all the steps required for starting an import-export business in India.
Step 14: Promote Your Company Online and Offline
Although you are done with all the steps I have included this final step because it is very important to promote your company online as well as offline.
You will succeed in your venture only when you are able to reach out to your customers effectively. You need to promote your business online and develop a brand name by leveraging the power of social media platforms like Facebook, Instagram, YouTube, Twitter, LinkedIn, etc.
Online marketing will help you stay ahead of your competitors.
How Much Money is Needed to Start a Import Export Business in India?
To start an import-export business in India, you need to obtain a few documents and licenses first. These will cost no more than a few thousand rupees. You can say less than Rs 1 Lacs.
Then, you need to consider freight charges and other customs duties for transporting goods from one country to another. This may cost around Rs 1 Lac to Rs 2 Lac, depending upon the nature of your business.
You also need capital for importing raw materials, machinery and equipment required for processing & packaging, marketing your product, labour cost, rent and miscellaneous charges.
The final cost will depend upon the type of business you are planning to start. A ballpark figure could be anything between Rs 5 Lacs and Rs 25 Lacs.    
Loan Options Available for Starting an Import-Export Business
If you don't have enough capital required to start the business, you can apply for a loan. There are two options.
Quick-Term Loan – It is a very short-term working capital loan with a payback period of just 9 to 12 months. Short-term loans are available for startup companies. 
Personal Loans with Long Terms – You can apply for long-term business loans with higher interest rates.
You can also share your business idea with your friends and ask them to invest in the business.
Also Read: 18 Best Business Ideas for Women Entrepreneurs
10 Most Profitable and Affordable Import Export Business Ideas   
Following businesses are very practical to start. Unlike capital-intensive businesses like oil and petroleum products, heavy electrical machinery, Iron, and Steel following businesses are much more affordable to an entrepreneur who has limited capital. 
Handicrafts & Handmade Paper Products
Textiles
Jewellery
Organic Food Items
Ayurvedic Products
Rice
Tea
Spices and Condiments
Furniture
Sports Good
Also Read:
Conclusion
I hope after reading this article, you will get a fair idea of how to start an import-export business in India.
But I want to be honest here!
It is not easy to start an Import-Export business in India. Actually, it is quite painstaking because you have to clear various bureaucratic hurdles and regulations.
Even if you have cleared all the hurdles, you need a huge amount of money to establish your business from scratch. And there is no guarantee that after all this investment, you will make a profit.
Therefore, if you have a great product with a huge customer base, only then go ahead with starting an import-export business. Otherwise, just avoid entering this business.