Setting up a home-based business in India is perhaps the most prudent thing to do nowadays. Because renting premises to open a business could be very expensive, with real estate prices in cities and towns soaring.
High-security deposits and exorbitant rentals are common in cities and towns. Buying your own commercial premises costs a mini fortune that can best be utilized elsewhere.
In this article, you will see all the 25 best home business ideas in India. These businesses are very trendy and successful.
However, these need not deter you from opening a home-based business in India.
25 Best Home Business Ideas
A home-based business in India is well suited should you be strapped for cash and not wish to avail bank or other loans. Of course, you will require adequate skills for the business you intend to enter.
Should you possess such skills, here are some ideas we present for your consideration:
1. Blogging
One of the best home-based business for students, housewives, content writers and people seeking extra income opportunity.
I don't think you are not aware of this word blogging. Almost 70% of the websites you visit on the internet are blogs. Even this website SureJob.in is a blog.
So you need to create a similar website on some niche that is your favorite and something you can create content about.
You get money, fame, and a job of your interest when your blog grows. You can read more about blogging tips and ideas to make money on other blogs.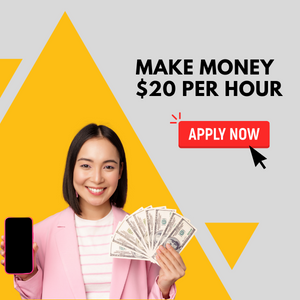 There are various training programs you can join to learn blogging fast.
2. Network Marketing/MLM
By all standards, network marketing, also called Multi-Level Marketing (MLM) retains the topmost position among home-based business ideas in India. An increasing number of foreign companies engaged in healthcare and nutritional supplements, body, beauty, and skincare is entering India.
Their products are fast gaining ground as an alternative therapy for a number of medical conditions ranging from poor immunity to diabetes and beauty solutions for glowing skin to hair loss prevention.
With a small capital, you can become a network marketer for any of these top global brands and sell their products for a profit. Investment is fairly secure since you will spend only on stuff that is ordered by customers. All MLM companies stipulate the maximum price at which you can sell a product. However, the sale price includes a hefty profit for you.
You can maximize the profit by doing this business online.
3. Crèche (baby-sitter)
A crèche or baby sitter service is a great home-based business in India you can eye. However, this business is best for a woman or a couple who have experience in handling infants and toddlers while understanding their needs. Generally, working couples in megacities and large metros require crèche services.
You should be prepared to handle kids as young as three months since working moms will resume their jobs at the end of maternity leave.
Investing in a crèche is not very high. A couple of playpens, adequate toys and games, diapers, baby food, and a first aid kit are sufficient to launch you into this business. You have to provide high-quality care and personalized attention to all kids you handle.
4. Catering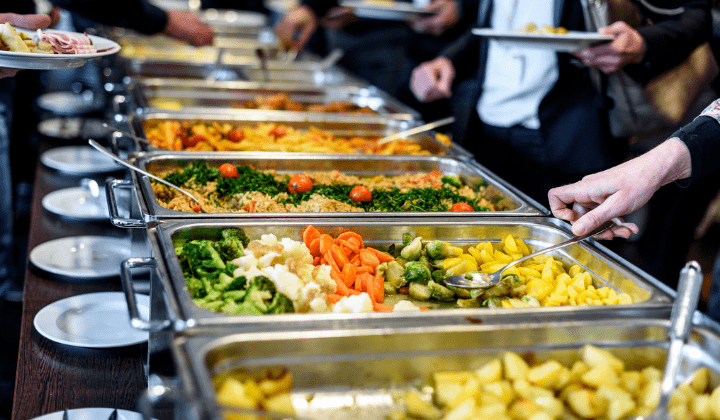 Thousands of Indians have made a fortune from catering for parties and other events. You will require some great culinary and organizational skills to enter this very lucrative home business.
The main task here is planning a party from the beginning to the end. This means you will have to create various menus for clients to choose from. Additionally, you also require tie-ups with foodstuff and liquor wholesalers for getting raw material and booze at lower rates.
Your investment in a catering business includes buying gas and kerosene-fueled stoves, large utensils, buffet servers, warming trays, and related equipment. Manpower can be outsourced at short notice. The best way to go about this business is by enlisting the help of housewives who can cook well and wish to make extra cash in their spare time.
5. Photography
Armed with superior quality digital or film and video cameras as well as some lighting equipment such as parabolic reflectors, you can launch a photography business from home. The basic requirement for this business is an eye for pictures and high creativity.
Indian tradition commands that every major event such as weddings, birthday parties, and get-togethers be well preserved in the form of pictures and videos. The same holds true for corporate and social events.
Understandably, the demand for photography services will be higher in megacities and large metros. However, the trend is fast catching up in smaller towns, industrial belts, semi-urban and rural areas of India too.
6. Meal services
Commonly called 'Tiffin,' the meal service, this is a great home-based business idea in India. Your home kitchen can easily be adapted to cook larger volumes of food for supplying clients.
However, this is a labor-intensive business, meaning, you will require helpers to clean and chop the raw material, pack cooked food in appropriate containers, and deliver them while hot to customers.
The demand for Tiffin service comes from working people, who require fresh meals delivered to the workplace or home. Depending upon your abilities, you can offer three meals a day- breakfast, lunch and dinner, on a home delivery basis.
Proficiency in the cuisine of any particular ethnicity is great since you can target a specific community for the 'taste of home'. Alternatively, you can cook meals that suit a broad spectrum of palates.
7. Packing and repacking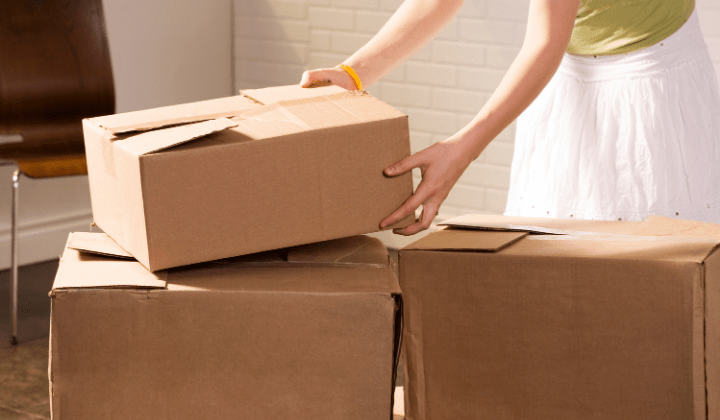 This is an ideal home-based business in India for those living close to commercial districts of cities and industrial belts. The work involves receiving cartons of goods from an industrial customer.
You are required to check the stuff for any defects and repack flawless pieces into separate cartons. You may also have to repack cartons with assorted items as specified by your customer.
Again, this business requires very little investment in the form of cartons, packaging material, labels, and some manpower. Companies small and large outsource packing and repacking services from small providers to keep staffing costs low.
8. Computer repairs
Nowadays, it is easy to learn how to repair computers- meaning PCs and laptops. You will find cheap courses offered by institutes in every city and town. With some tools and electronic equipment required for the trade, you can embark on a business of repairing computers of individuals and companies.
Some of these repairs can be done at the premises of your customer while you may have to bring home computers that need extensive servicing.
Computer repairs is a good small home-based business idea in India for people living in semi-urban locations, where workshops offering such services are scarce or non-existent. You will save computer owners the hassle of taking their gear to large cities and long waits peculiar to large workshops.
9. Beadworks
A business in beadworks finds several customers. You can make beadwork jewelry or work them into fancy-looking dresses. You can also make prayer beads suited for people from various faiths or make bead purses and other dress accessories.
Furthermore, you have the flexibility to either do beadwork yourself or hire help for making more articles.
Fancy and colored beads, as well as beadwork equipment including plastic thread, needles, and decorative metal ornaments, can be easily bought online or from stores in your neighborhood.
The business requires minimal investment in raw material. On the other hand, beadwork ornaments including bracelets and necklaces, prayer beads, purses, dresses, and similar stuff sell for a premium. You will require excellent creative skills to enter this business.
10. Bitcoin mining
Mining Bitcoin maybe a business you have never heard of before. However, Bitcoin, the world's largest cryptocurrency, has become immensely popular among Indian investors.
The Bitcoin lives in a cyber-world and has no physical existence. It is bought, sold, and transacted online. People who monitor the transaction process called 'blockchain' and bundle them into 'blocks' are called Bitcoin miners.
Training is available at very select locations in India, such as Mumbai and Bangalore. For 'mining' efforts, you are paid in Bitcoin that now fetches about US$ 10,000 each.
The Bitcoin you get as payment is generated by the system. This online business requires proper training and high power computers. But dividends make it worth the effort.
11. Yoga & meditation classes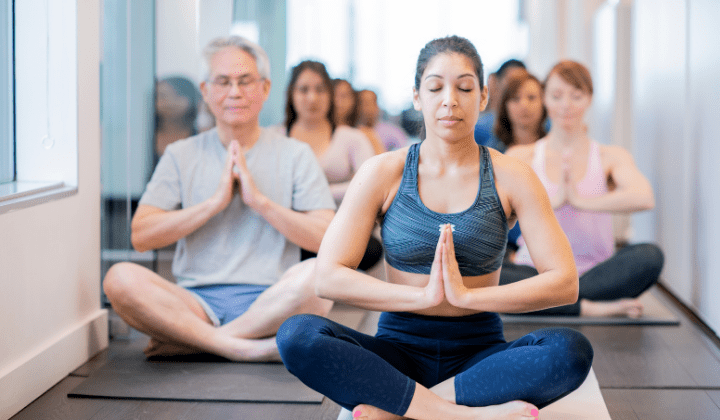 With mental and physical stress levels in Indian cities reaching a crescendo, a great demand for Yoga and meditation classes exists. You can offer Yoga and meditation classes at your home by holding a few classes daily at timings convenient to students, housewives, and working people.
Your investment in a Yoga and meditation class is very marginal and includes only mats and other paraphernalia required for practicing these ancient Indian sciences.
Generally, your students will bring along their own Yoga mats and other equipment. You can sell these from your home too.
12. Vastu & Feng Shui consultancy
India is a land rife with superstition and beliefs. Millions of Indians consult 'Vastu' and Feng Shui experts for advice on how to decorate their new homes or offices.
They also need such consultation while undergoing crises in life, which is often attributed to supernatural forces. Vastu is an ancient Indian tradition that deals with proper positioning and magnetic forces of the Earth while Feng Shui is its counterpart from China.
There are no significant courses that will make you a Vastu or Feng Shui expert. However, a vast array of books on these topics are available for learners. Vastu and Feng Shui consultants can earn between Rs.1,000 to Rs.50,000 per day, depending upon your skills.
13. Graphic designing
Yet another great home-based business opportunity in India is to open a graphic design studio. You will require a powerful computer with an excellent graphics card and a large screen.
Graphic designing involves everything- from designing logos, signboards, and advertisements for stores, small or big businesses to creating invitation cards. You can also design pages of books and periodicals for customers by creatively placing content with supporting images.
Should you possess the required skills, you can also make graphics for newspapers and TV stations that present statistics and trends.
Additionally, you can design postage stamps and submit your creations to India Post for consideration. There is no dearth of creative activity for you to do with a graphic designing business.
14. Tailoring
Tailoring is something anyone equipped with a good sewing machine can offer. For those who possess dressmaking skills, creating special garments for weddings and other occasions will fetch more income. You can tie-up with some nearby schools or kindergarten to supply uniforms to their students.
The simplest work in tailoring involves the alteration of clothes. With the trend of buying readymade garments online witnessing an upswing, thousands of people look for tailors who can alter clothes without damaging their style and pattern. This is a great home business idea from home if you love fashion.
15. Content writing
Whoever says that content writing requires proficiency in the English language, simply does not know the business. Admittedly English content remains in great demand among companies, blogs, newspapers, and websites.
However, in recent years, there is also a surge in the number of organizations and blogs that require content in the regional languages of India.
For entrepreneurs proficient in English, Hindi, and regional languages of India and having excellent grammar skills, content writing is a well paying online business from home without investment.
It means you will be researching and writing articles on themes and topics provided by your customer. You will require a computer with an Internet connection to launch this home-based business in India.
Refer: How to become a successful content writer
16. Soapmaking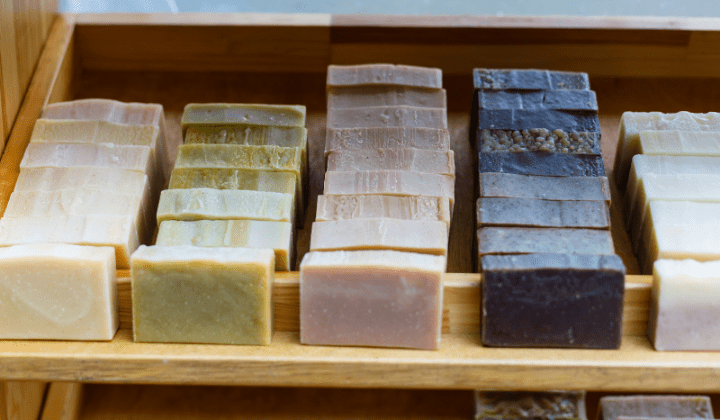 Making exotic, handmade soaps at home is no child's play. To make good profits from this venture, you will require knowledge about the properties of different herbs, spices, roots, fruits, vegetables, and leaves in beauty therapy and skincare. Sound knowledge of essential oils is an added advantage.
You will require equipment to boil caustic soda, oil, and other material to create your own line of beauty and skincare soaps. The process may sound quite complex.
However, rewards are worth the effort. A homemade soap that costs you about Rs.5 to make will sell for as high as Rs.50 each. Packaging your soap and marketing holds keys to your success.
17. Gift articles
There are two distinct businesses for gift articles. The first one involves making customized and handmade gifts that are generally not found in the market. These can be sold to discerning customers who look for off-the-beaten-track gifts for their loved ones, business associates, friends, and others.
The other business involves making customized gift packs or gift hampers. Meaning, you will buy baskets made of wicker or other material and pack them with stuff given or required by your customers. Additionally, these hampers also have to be gift wrapped.
18. Insurance agency
Insurance agency and insurance agent are two different professions altogether. An insurance agent generally represents a company either part-time or full-time and sells products from a specific insurer only.
On the other hand, insurance agencies sell a wide range of insurance policies that cover life, medical expenses, homes and offices, automobiles, businesses, and other things.
An insurance agency sells products of several companies from India's Public Sector Undertakings such as the Life Insurance Corporation of India (LIC), New India Assurance, National Insurance Co, Oriental Insurance Co as well as private firms such as HDFC Life, ICICI Prudential, Max Life and many more.
19. Website designing
For IT professionals trained in this sector, website designing business from home offers the greatest opportunity to make big money. Other than sound website design skills, you should also be creative.
Thanks to online companies such as BigRock and GoDaddy, web domains are available at throwaway prices. People can start almost any business online or create a personal website.
Large companies and corporations have website designers in their IT team or enlist the services of renowned firms offering the service. However, small businesses and individuals depend upon home-based web designers to create their website. Such small businessmen and individuals looking for personalized service at reasonable prices.
20. Assorted services
Under this category of home-based business in India, you can offer a wide range of services.
This includes taking applications for new or replacement Permanent Account Number (PAN) cards, filling online passport application forms and fixing interviews for the applicant at the local passport office, assistance in applying for Aadhaar cards by taking applicants to the nearest enrollment center, helping people renew driving licenses, procure certificates from universities and education boards and lots more.
You will require a computer and good contacts at various government offices for this business. Profits are through fees that you will charge from clients. You may require authorization from some government agencies to launch this home business.
21. Virtual assistant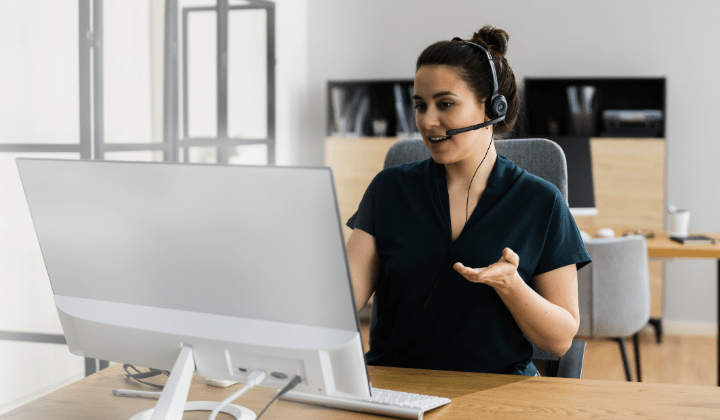 This is another amazing option for home based businesses. During the pandemic, when everyone is used to working from home, people do need virtual assistants to keep track of their activity and engagements.
Therefore, if you can manage things finely and help people without actually being physically there, you should open a virtual assistant business. With a team, it can even become an agency where people can find virtual assistants.
if you don't know how to start your journey as a virtual assistant, read this article.
22. Social media manager
Managing social media handles is another very popular idea of starting a home business. If you are well-versed with the technicalities of social media and how to grow there, you can get thousands of opportunities.
Everyone wants to make it big on social media and it is getting really competitive. Therefore, people are looking for social media managers who can manage their official accounts and save their time.
Popular social media platforms like Instagram, YouTube, Facebook, etc., is where you find all those people who want to manage their accounts. It is a lucrative job and you can even turn it into a highly profitable business.
23. Online teaching
Distance learning has become the new normal. Millions of students are enrolling for online classes to learn academics and extracurricular things. Online teaching has a huge potential and if you have a deep expertise in a certain subject, you can easily create a business out of it.
You can teach things like-
Subjects like mathematics, science to kids of various standards.
Singing
Dancing
High demand skills like digital marketing, graphic designing, content writing.
Languages
Programming
Read: Earn Upto Rs 40,000 with Online Teaching Jobs
24. Bakery
Cake and desserts are in high demand these days. No occasion is complete without cakes and if you have good baking skills, you can start your own bakery. It is a highly profitable business if done the right way.
To start a bakery business, you have to take care of the baking, decorating, handling orders, delivering them to the right address, creating a menu, and promoting your business.
From promotion to the quality of the product, if everything goes the right way, you can make a lot of money by just baking cakes and delivering them.
25. Reselling luxury clothes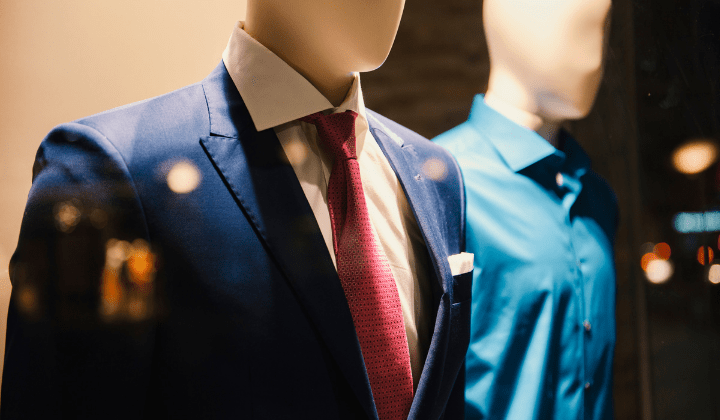 Luxury clothing has millions of admirers around the world and you can make a business out of it. There are many people who consistently purchase expensive branded clothes and accessories like the Birkin bag, and they resell it to other people at a comparatively higher price.
This is quite interesting because branded clothes come in a limited quality and people who like luxury products are willing to pay a higher price for them to resellers. This is again a lucrative business, you just have to find enough contacts and potential customers who can buy them. 
26. Ethnic cuisine
This business too calls for excellent culinary skills. You can prepare several ethnic foods such as meat sausages, exotic pickles, ready-to-cook spice mix, sweets, desserts, and lots more.
Since food is highly perishable, it is advisable you prepare small quantities, based on orders from clients. Alternatively, you can sell your products at community gatherings and through stores specializing in selling products from your native land.
With cities in India witnessing an influx of migrant workers from various states, you will not encounter much difficulty in finding a market for your products. Alternatively, you can advertise your products through social media such as Facebook, Twitter, and Instagram, among groups of your ethnicity. it is the best home based business idea in India for culinary chefs and homemakers.
Final checklist & conclusion
Before you embark on any venture, it is advisable to test your skills for the proposed business. Also, check out the demand for the type of product or service you intend to offer. It is essential to keep in mind the following points:
Target clientele
Products/ services from competitors
Prices of similar products/ services in the market
Legal requirements
Proper costing and pricing
Advertising and marketing your business
However, with a good set of skills and proper equipment, you can surely launch the best home based business in India and make huge profits.