Most of us want to start a business. However, we face three major hurdles that prevent us from opening a business and fulfilling our dreams. 
The first hurdle is investing in the business because we might not have enough money for the venture. The second hurdle is that we don't have a decent business idea to start today. The third and most important is our own mindset.
Somehow, we fear whether our business will succeed or fail. The fear of failure often prevents us from starting a business.
If you're facing such a situation, the best thing to do is open an online business. There're several reasons why I personally suggest an online business. I will discuss these reasons now.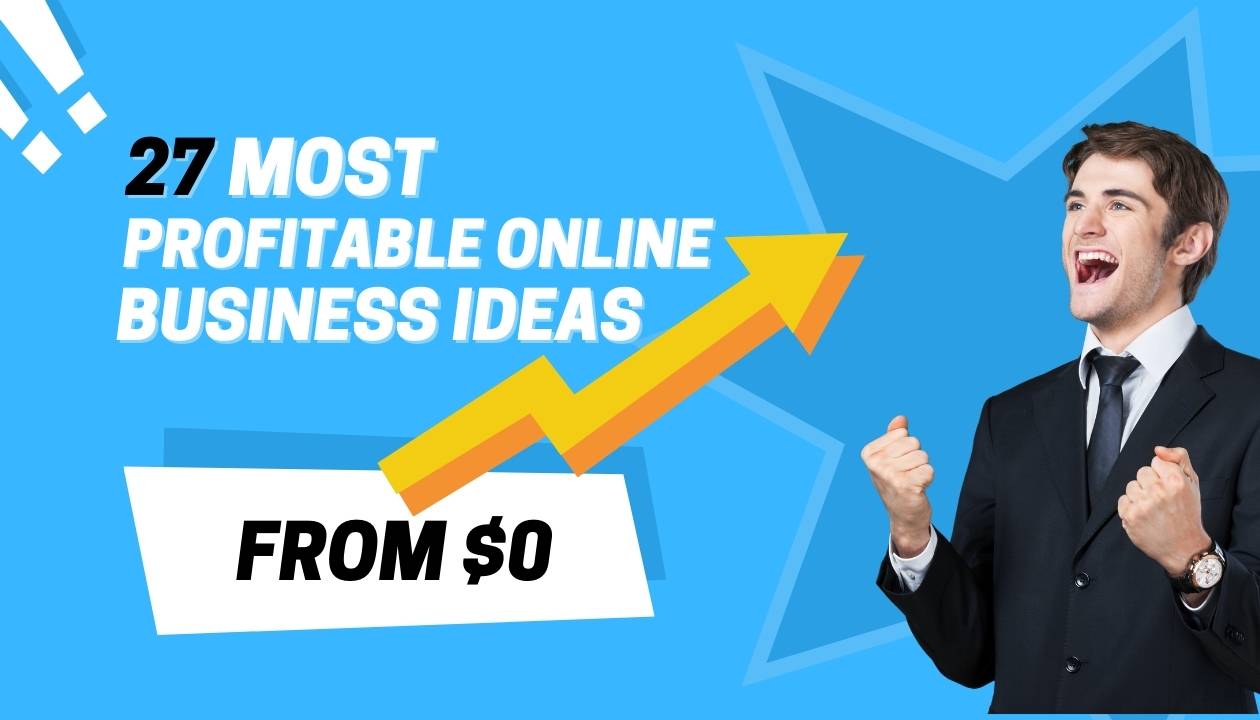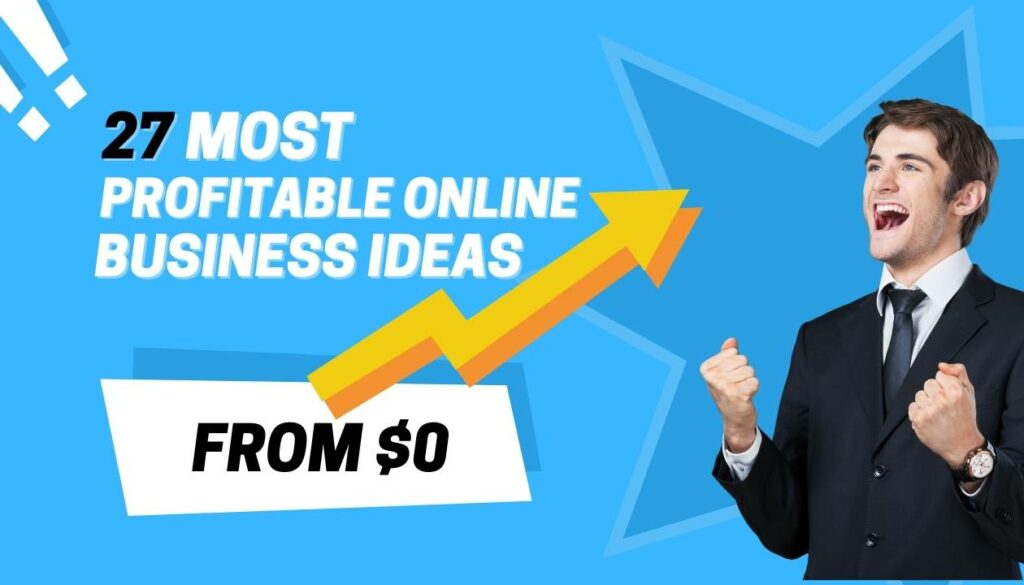 Table of Contents
Why Online Business?
As you would know, we're living in the new normal due to the global Covid-19 pandemic. And this pandemic isn't showing signs of ending quickly, as we see more unique variants of the Covid-19 virus emerge almost every week in some or other part of the world.
Therefore, the dependence on offline businesses is likely to remain low, at least for the next few years. Furthermore, most people nowadays prefer to buy online to prevent the risk of contagion. As a result, there's an increase worldwide in the number of online businesses.
Secondly, setting up an online business is much cheaper than setting up a brick-and-mortar type. That's because your home also serves as your office. And buying an outstanding domain name and website doesn't cost much. 
Thirdly, the cost of promoting an online business is a fraction of what it would cost for a brick-and-mortar type. Advertising your business through social media pages of Facebook and Instagram, or Pinterest is very cost-effective.
Unlike offline businesses, you don't need to spend heavily on ads in the print medium, TV, or radio.
And finally, an online business can attract customers from around the world, which by itself is a unique advantage. In stark contrast, an offline business serves only local customers.
Also, your business is open round the clock since it's online. Meaning your online business can make you money even while you're asleep.
27 Profitable Online Business Ideas
I'm sure that you'll find all these benefits of starting an online business very attractive. Therefore, the next step to take is to find a profitable online business idea that you can start today without having to worry about the investments and infrastructure such as an office or warehouse.
Stay with me, as I walk you through these top 27 online business ideas that you can start today and start making money, right from the word, go.
1. Blogging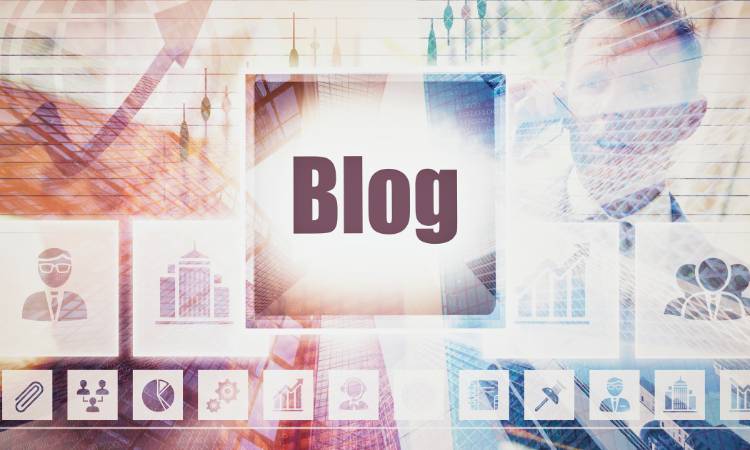 I love blogging, and I can speak day and night about blogging. Blogging has really changed my life. This is one of the best online business ideas because you can do it from home or anywhere. You need very little investment to start your own professional blog.
You need 3 things to start a blog and make money-
A blog (blog means a kind of website)
A niche of your interest (you will create content based on your niche)
Views on your blog.
Are you wondering how you can start blogging?
Don't worry; I have created lots of content on SureJob on starting your own blog and ways to make money from a blog.
But if you want someone, who will teach you everything about blogging, then you can enroll in my blogging and affiliate marketing training.
This is a perfect way to start for a beginner. You can become a pro in blogging in the next 3 months.
Enroll here for Advanced blogging training.
2. YouTuber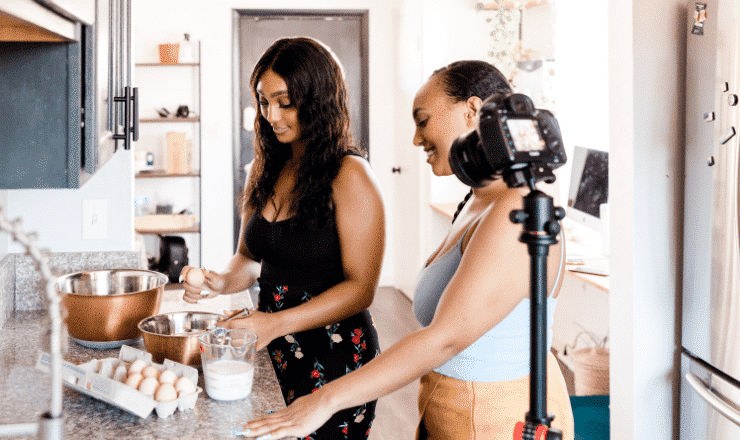 I am sure you already know about this online business. But do you know how YouTubers make money and much money they make?
There is one more thing that you get being a YouTuber: fame. Yes, you could become the next celebrity like these YouTubers.
So, how to become a YouTuber and make money?
Do you have the ability to entertain people or provide them with some helpful information in an effortless manner? If yes, then you can become a YouTuber.
A YouTuber is a person who makes his own videos and uploads them on YouTube, the single largest video-sharing platform in the world.
You can open a free YouTube channel with a Google account and upload interesting and relevant videos.
There are many ways to make money from your videos. One of the easiest ways is YouTube ads. You can also make sponsored videos where someone will pay you to publish a dedicated video for your sponsor or create an integrated video.
Refer: How to make money from YouTuber
3. Stock Market
One of the famous dialogues of Scam 1992 – "Share Market Itna Gehra Kuan Hai Jo Pure Desh Ki Paise Ki Pyaas Bujha Sakta Hain" (The share market is such a deep well, it can satisfy the thirst of the whole country)
It's true if you play it safely.
There is a big craze in the stock market today. It's one of the best online businesses you can start from your home.
You can make a lot of money by trading in shares, and Exchange Traded Funds of various companies on the Bombay Stock Market and the National Stock Exchange.
There're also some companies nowadays that allow you to invest in foreign stock markets in the US and Europe. However, investing in stocks and making money from this business requires a lot of study on the movement of company shares and other details.
Refer: Best Trading Apps to Invest in Share Market
4. Online Seller
I personally know many online sellers who are making good money selling different items on Amazon, Flipkart, and other online shopping sites.
Recently, I interviewed an Amazon seller, Mr. Nimit Lodha, on my YouTuber channel, who had an annual turnover of Rs. 50 crore. He gave lots of helpful information on becoming a successful Amazon seller.
This video got viral and received 1 million views.
By setting up a virtual marketplace, you can sell anything from handmade products to common items of everyday use online. For example, you can sell handicrafts, made-to-order jams, sauces, dresses, and costume jewelry online.
It's possible for everyone to sell through Amazon, Flipkart, eBay, etc. Or, you can sell online from Facebook Marketplace for free or opt for a paid online marketplace on platforms such as Etsy and Shopify.
5. Social Media Marketing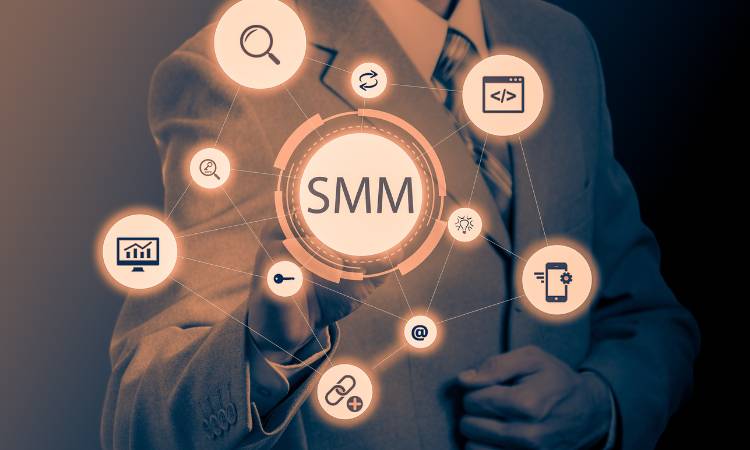 Social Media Marketing, or SMM, is a technique by which you promote small and large business and their products and services on social media networks such as Facebook, Twitter, Instagram, and Pinterest, among others.
It involves creating unique, interesting, and engaging content for your customers. You will also have to buy ads from these social media networks to attract the attention of followers to the business.
6. Freelancing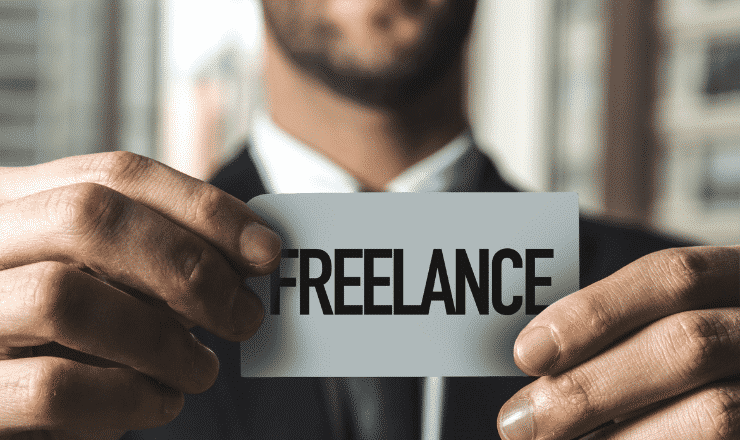 Most people wrongly believe that freelancing is some job. No, it isn't. Actually, as a freelancer, you're an independent contractor that provides some work to buyers for a fixed fee.
You can become a freelancer by using any of your skills. Some of the topmost freelancing skills that are in demand nowadays include content writing, graphic designing, video editing, voiceover artistry, and many more.
Read: 30 best sites for Freelancers
7. Sell a Course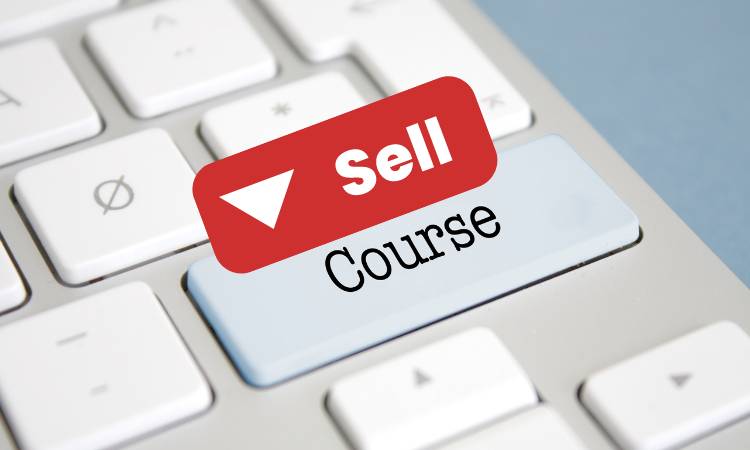 Coming back to the new normal, millions of people worldwide want to learn new skills, such as cooking dishes from a foreign cuisine or upgrading their knowledge to help them become better workers.
Therefore, such people opt for online courses. You, too, can make an online course and sell it through portals such as Udemy and make money while you sleep. There's no limit to the number of studies that you can make and sell online.
8. Affiliate Marketing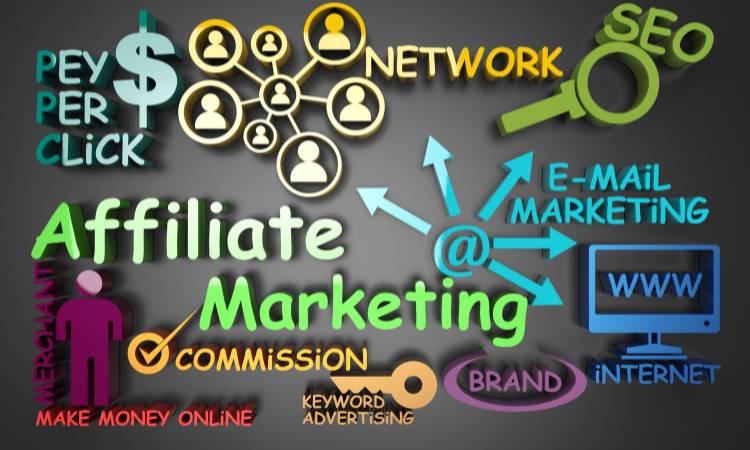 I started my career as an affiliate marketer in 2004. I was promoting a few advertisers from the Commission Junction (CJ) affiliate network back then.
I am still working with affiliate programs and networks like hosting affiliate programs, ySense, CJ, Clickbank, Impact, MaxBounty, Avin, and others.
Affiliate marketing is one of the most lucrative online businesses in this world. Actually, I wanted to keep this in the 2nd place, but I thought it could look not very objective.
There are thousands of online companies that provide affiliate program opportunities. You need to signup as their affiliate partner and then promote their products.
For example – if you visit the Amazon website, you will find a link to their affiliate program at the bottom of the page. Just click the link, signup, and then you will be an Amazon affiliate.
Now, if you promote any product of Amazon through your blog, social accounts, Whatsapp, email, etc., Amazon will pay you for every sale that happens through your promotion.
Similar to Amazon, there are hundreds of the best affiliate programs available. You can choose any affiliate program, promote it properly and make a lot of money.
Affiliate marketing is an 8 billion industry. If you want to make good money with this business, you need to learn the tricks of the trade.
I provide excellent training in affiliate marketing. If you want to make your career in this business, you can enroll in the program here.
9. Tutoring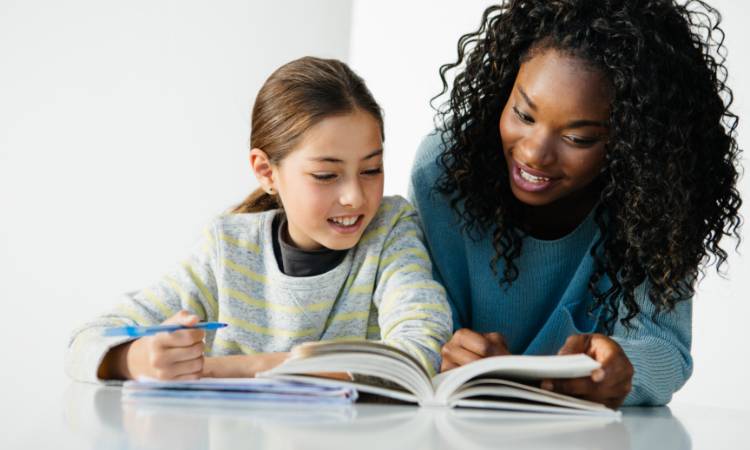 There're as many as 25 online companies where you can enroll as an online tutor and start your own business in coaching students from America and across the world.
Alternatively, you can launch your own online classes on school subjects and attract students that want to learn subjects such as English, Math, Science, History, and Geography, among others. Due to the new standard, online tutoring is very popular among students around the world nowadays.
Refer: 25 Best Online Tutoring Jobs
10. Cryptocurrencies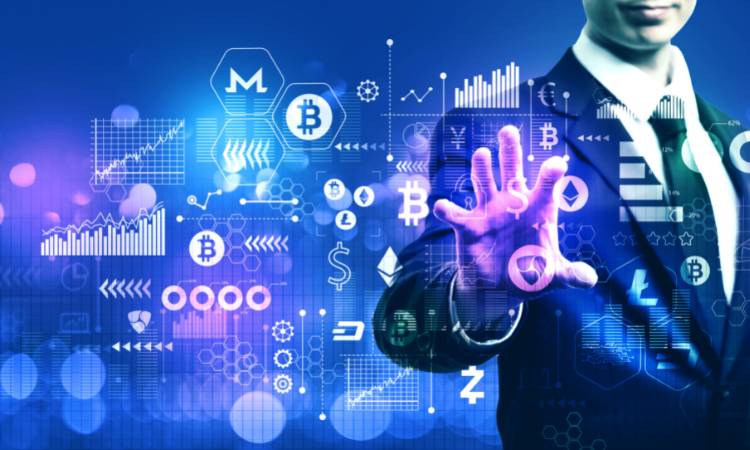 The initial ban on cryptocurrency trading in India seems to have eased considerably, with the Indian government taking a neutral stance. You can trade in cryptocurrencies depending on how much money you can invest.
There's no need to buy a whole Bitcoin, Ethereum, or any such expensive cryptos. Instead, you can buy and sell fragments of these cryptocurrencies and yet make a decent profit.
Read: How to Buy Cryptocurrency in India
11. NFT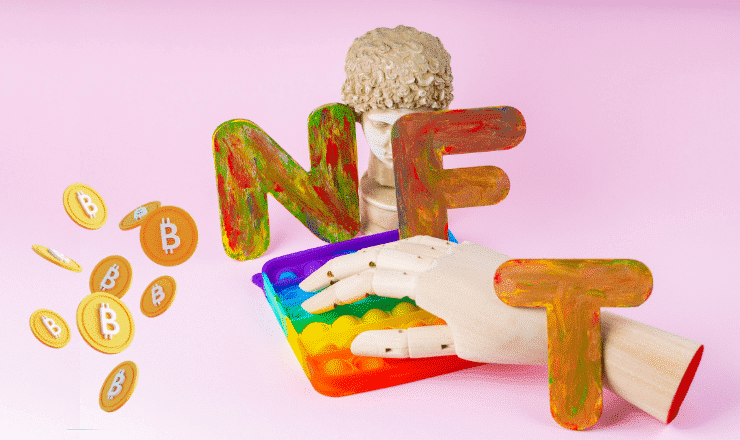 It's a new craze. NFT means Non-fungible token. I remember when I first tried to buy Bitcoin in 2013. Back then, its price was around $300.
But I tried to buy this through a Bitcoin exchange, but for some reason, this transaction could not happen, and I considered this back.
Today price of Bitcoin is more than $35,000+. I regret it, but I don't regret it because I have already made good money with blogging and affiliate marketing, which is sufficient for me.
When things are new – there are 2 things involved – high risk and high returns.
And the NFT is new today. You can take a chance, or you can read and forget this.
You can read more about NFT on other blogs and YouTube videos. I will write a detailed post on this soon.
12. Domain Trader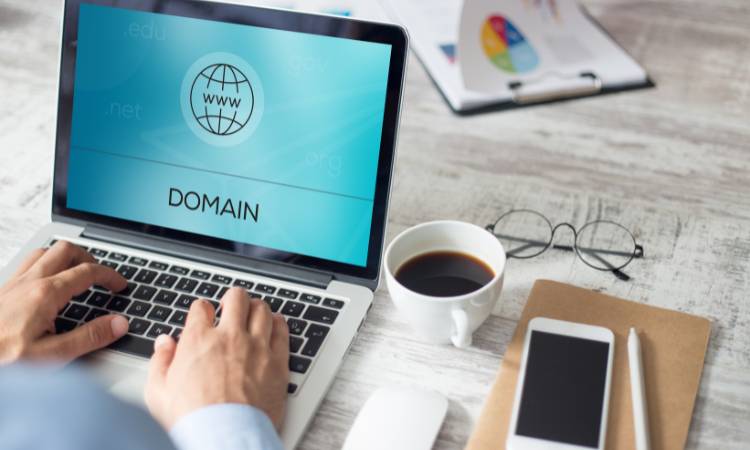 Domain trading is a growing online business. People buy domain names from sellers such as GoDaddy, Bigrock.com, or Bluehost.com for a nominal price. Usually, they predict which domain names will have demand in the future.
Once they buy these domain names, they resell them through other or the same websites for a premium. This can be a bit risky business since sometimes, the domains on which you invest might not find any takers.
13. Website Flipper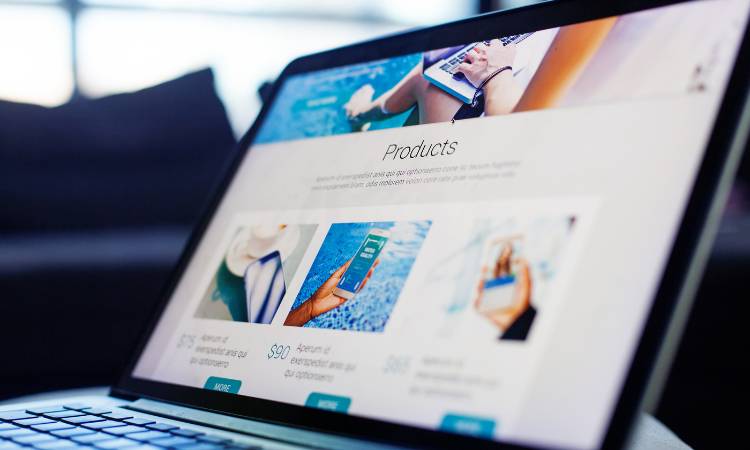 Website flipping is also a growing business nowadays. It means buying and selling websites or blogs that are pretty popular. You expect that these websites will become more prevalent in the future. Hence, you offer a high price to the website owners and buy it.
You will update and upgrade the website and put it up for sale. This is also done for websites with active domain names, but the website itself has expired.
14. Dropshipping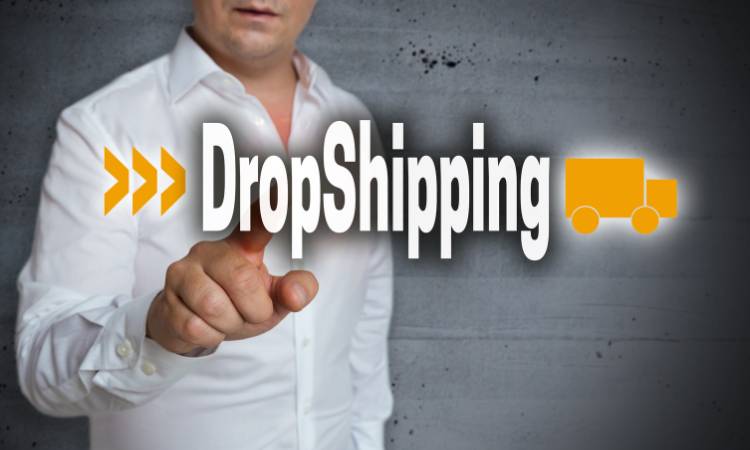 Another great online business you could consider is dropshipping. If you don't know about dropshipping, I'll explain in a few words. Basically, dropshipping means buying stuff cheap from manufacturers and suppliers at wholesale rates and selling them with a significant margin in retail. 
There're various websites, such as Aliexpress.com, where you can tie up with manufacturers and suppliers. You don't need to stock the goods; the company will ship them directly to the buyer to get an order and the due payment from you.
Read: What is dropshipping and How to to Start this Business?
15. Influencer Marketing Agency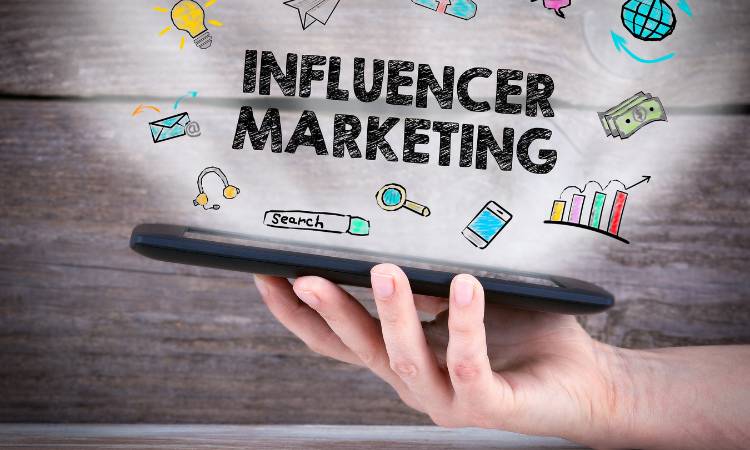 Influencer marketing is a kind of Social Media Marketing, but not entirely. You'll have to contact various influencers or people that have a broad following on social media or are popular in social circles in real life.
These people can influence others to try or use a brand, product, or service. You tie up with these influencers and promote a brand, product, service, or company on your customer's behalf.
16. Online Coaching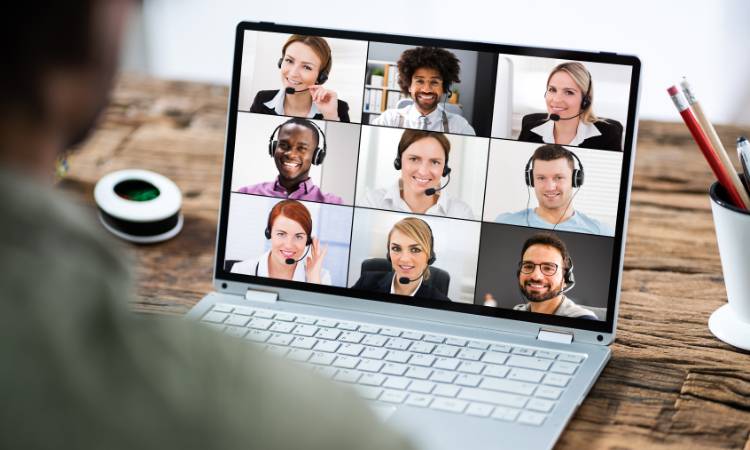 Online coaching is different from online tutoring. In the sense that online coaching, as the term implies, means giving skills to play a sport or some fitness activity or follow a passion.
If you're good at playing any sport and have the necessary knowledge, or you're good at some hobby such as wishing or surfing, you can teach people these skills. This is a very profitable online business, especially during the new normal.
17. Create an App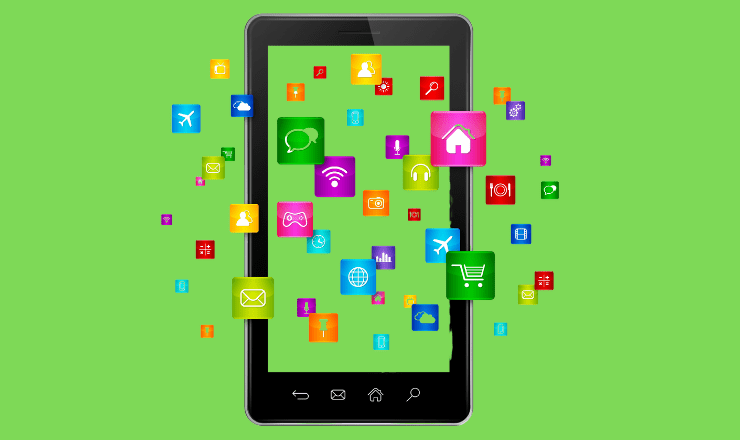 Almost every business, online game, bank, and retailer nowadays operates through apps. That's because people love using apps while they're on the move or because they don't have a computer at hand.
You can develop apps for various businesses or with some unique ideas. And hand over the app to the Google Play store on a subscription basis for people to download and use.
Read: How to create an App for Free
18. App Development Service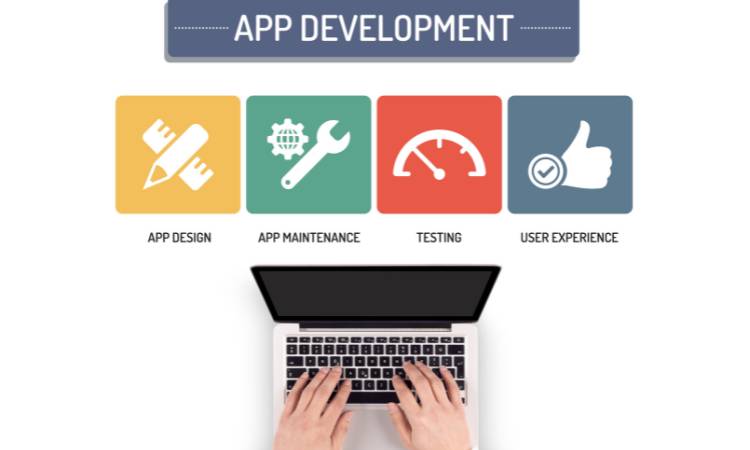 And if you don't have the skills to develop apps, you can offer an app development service. As I mentioned earlier, every business nowadays uses apps.
You can create unique apps for your customers through software developers and sell them to various businesses to make money. Sometimes, you might have to get apps made to their specifications because they have certain things in mind.
19. Become a Podcaster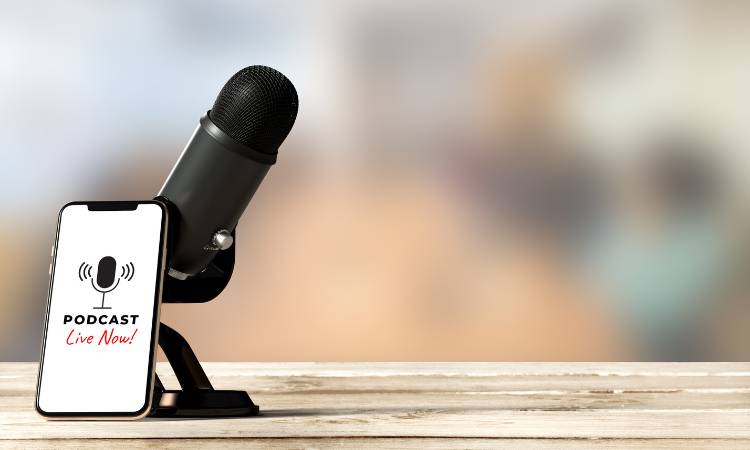 In simple words, podcasting is like running your own TV channel or radio station online. You can give interesting videos or commentaries on various issues that are relevant to people.
And charge a subscription for these videos and audio, which is generally broadcast live or even in recorded streams. You can get sponsorships for ads and affiliate marketing through podcasts.
20. Lead Generation Ninja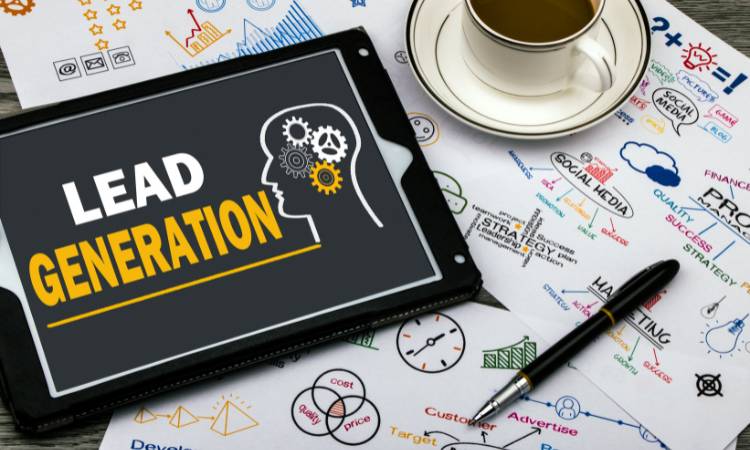 Lead generation ninjas are a vital part of marketing and business promotion. They drive leads to the Customer Relationship Management software of a business.
The business, in turn, develops these leads and tries to convert them into customers through the efforts of its sales and marketing teams. For most businesses, especially newer ones, finding information is often a problem. That's where your business plays a vital role.
21. Sell Photos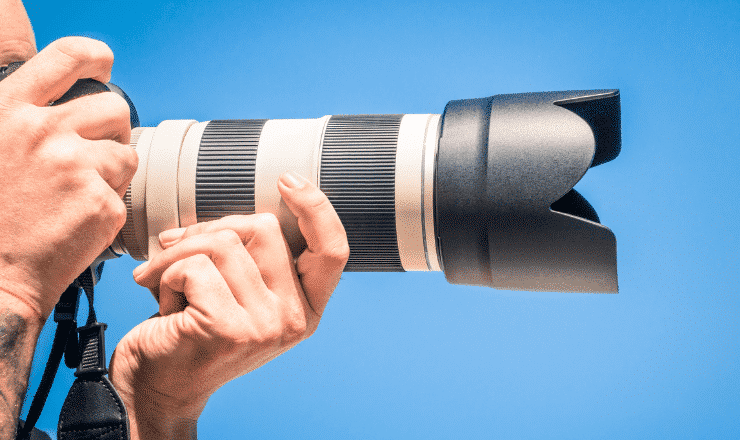 Are you aware that your smartphone or a camera can actually be spun into a money-making device? That's right.
Simply take marvelous photos of events, people, celebrities, prominent personalities, food, culture, and places and sell them online on a good stock photos platform such as 123RF or Adobe.
Businesses and individuals buy these photographs for permanent or temporary use. You'll give them the right to use your pictures for a fee.
22. Video Editing and Captioning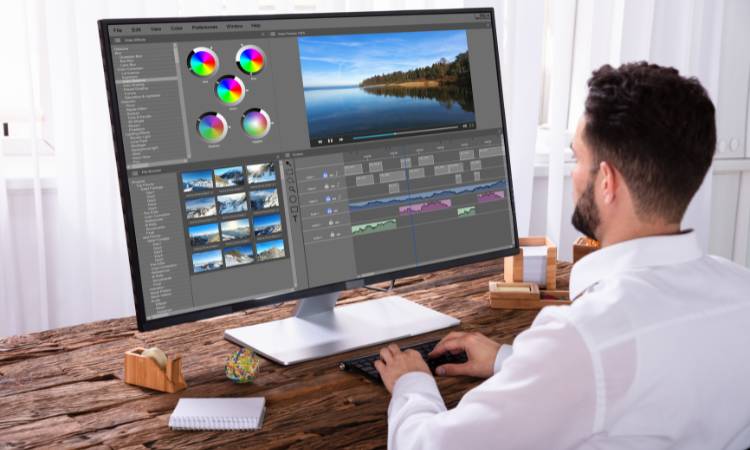 Have you noticed a surge in the number of videos that are shared on YouTube and other platforms? Ever wondered how Amazon Prime and Netflix manage to make videos with subtitles or captions in your own language?
That's the work of video editors and captioners. This is a relatively easy and profitable business to do, provided you acquire the skills from an online or offline course.
23. Social Media Influencer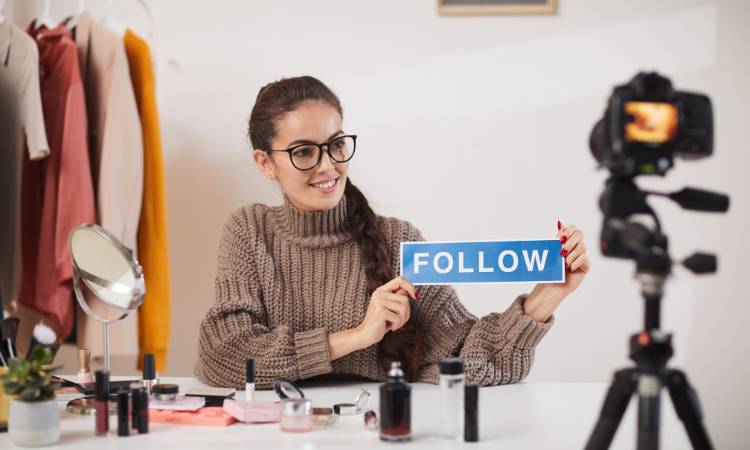 Becoming a social media influencer isn't all that difficult. All it requires is a large number of followers on Facebook and Instagram and the ability to convince people.
Even students can become influencers if they're popular on their campuses. Companies that want to promote or sell something will approach you. They want you to popularize their brand with your online and offline contacts. And they're willing to pay well for all your efforts.
24. Social Media Management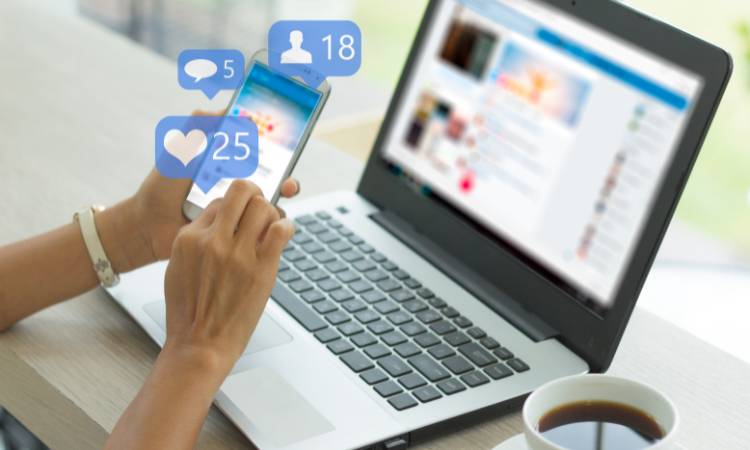 With more and more businesses marking their presence on various social media networks, offering a service in this field can prove very profitable.
However, you will need to acquire and develop your skills in social media management by doing a superb digital marketing course from a reputed academy. This business involves managing the social media branding and presence of companies, small and large.
25. Online Travel Agency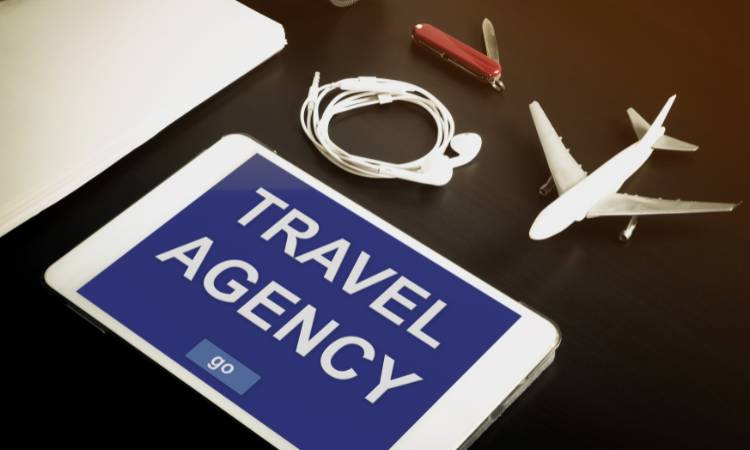 Actually, it's not all that difficult to start an online travel agency. You have two options: you can tie-up with a travel agent and offer their services from your home by booking tickets, holiday packages, car rentals, and other services.
Or, you can collaborate with tourism departments and promote their destinations directly from your website. In either case, you get handsome commissions for your work.
26. Online Event Organizer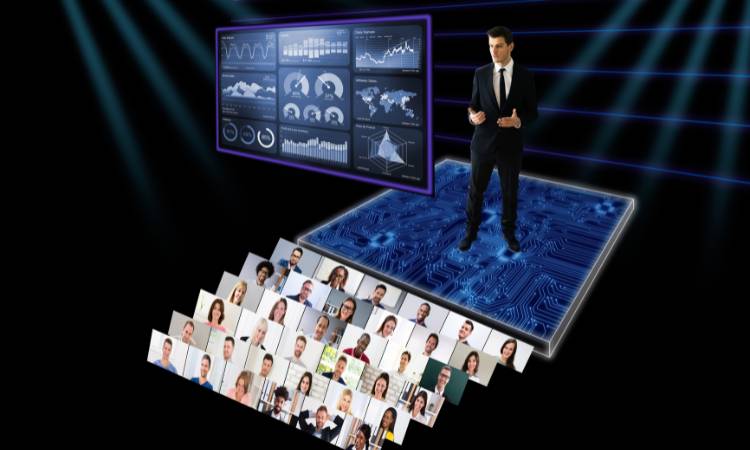 Despite the new regular, many events are happening with rules of social distancing and avoiding crowded places. However, many of these events are beamed online to viewers and participants.
Therefore, you can also help organize such online events as conferences and trade shows. Use Virtual Reality and other readily available resources to offer clients a beautiful events package.
 27. Network Marketing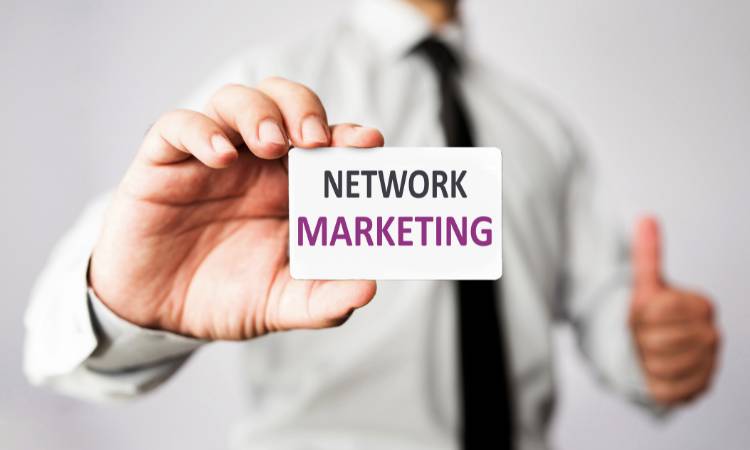 Network marketing means promoting a company, brand, or service within a social network and adding more members. This is very different from fake Ponzi schemes that cheat people.
You can find a lot of good network marketing companies that genuinely compensate you and your network for their efforts and sell legit products and services. There're several such companies based in India and abroad that you could consider.
Closing Thoughts
From the current situation across the world, one thing is obvious. And that is, online businesses are here to stay and grow. Therefore, if you're planning to open a profitable business, use any of these online business ideas and start one today.