If you plan on starting a dropshipping business in India, the time is right now. Ecommerce, or buying stuff on the Internet, is growing in India.
There're several reliable projections; this trend will continue for years to come. And dropshipping is the best way to benefit from this eCommerce boom in our country.
However, you would ask: How to start a dropshipping business in India in 2023? You'll find all the answers in this article.
I include the year 2023 because this article is based on existing rules and regulations covering eCommerce and dropshipping in India. As we know, the Indian government can amend such laws anytime.
So how to start a dropshipping business in India in 2023. Here're the answers you're looking for.
Therefore, let's start by understanding what is dropshipping business?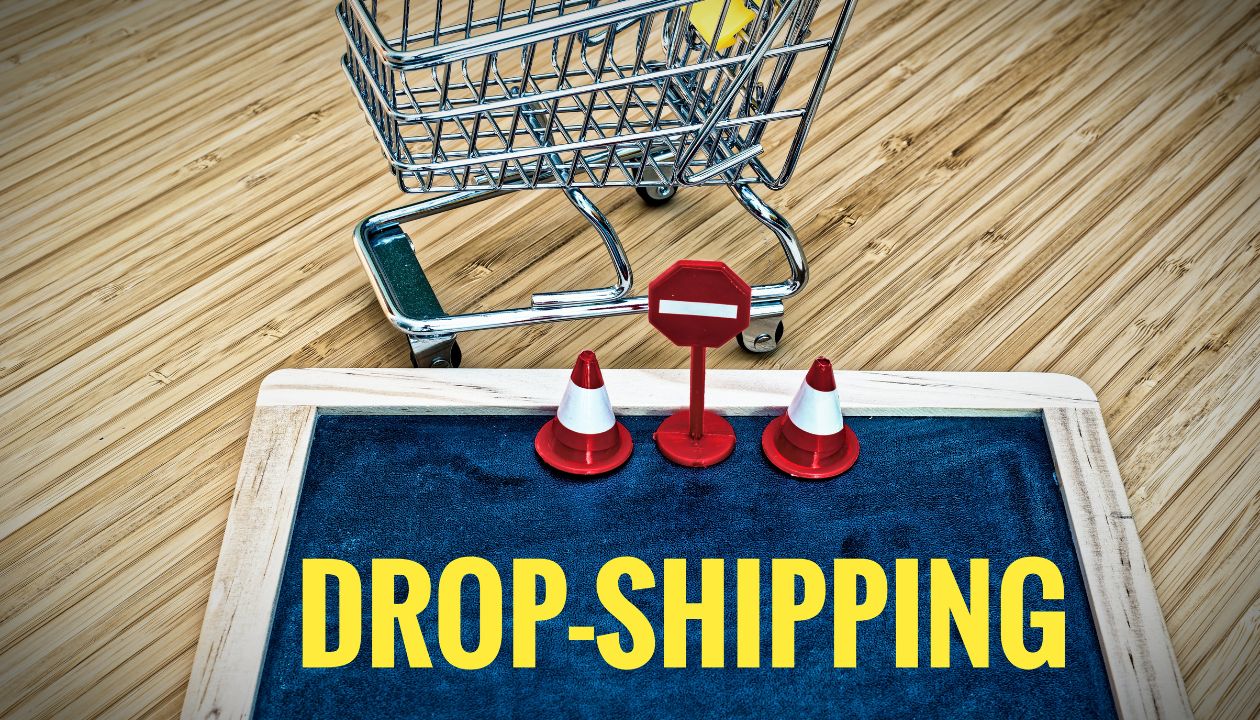 What is a Dropshipping Business?
Dropshipping is an online retail business that's different from traditional online stores such as Amazon and Flipkart, among others.
An individual or company that does dropshipping business is known as a 'drop shipper.'
A dropshipping business is always online. Hence, you'll need your own website to sell products.
Or you can open a marketplace on Facebook, Shopify, Etsy, and other similar resources and advertise the products you're selling with pictures, description, price,s and terms, and conditions.
As a drop shipper, you don't have to keep stocks or inventory of the goods you're selling.
Once you get an order and the payment, you'll pass it to an Indian or foreign supplier.
You'll buy the products from an Indian or foreign store to supply your customers at a lower price.
And you'll be selling these items on your dropshipping website at a higher price.
This supplier, such as a manufacturer or wholesaler, will ship the goods directly to your customer after you pay them.
Before buying products from an Indian or foreign supplier, you'll have to agree upon the rates and, sometimes, test the quality of their stuff by ordering a sample.
Some manufacturers, wholesalers, and suppliers also allow you to give your brand to their products. This means you can market products under your own brand.
Now that you know the basics let's see how to start a drop shipping business in India in 2023.
Refer: 160 Best Business Ideas in India
Starting Dropshipping Business in India
Now, this can be a bit complicated due to existing rules and regulations governing eCommerce, sending and receiving money from foreign countries. Therefore, let's go step-by-step to understand how to start a dropshipping business in India.
1. Register Your Business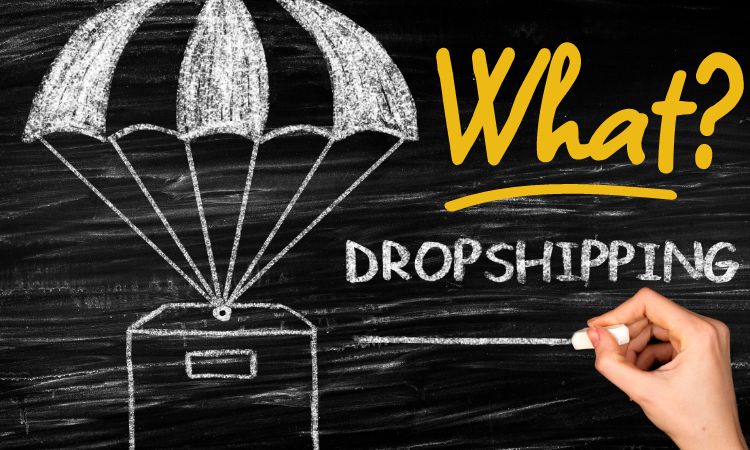 Under existing Indian laws, you have to register any business. There're various options available to register your business.
Read some excellent articles on how to register a business or company in India. Nowadays, you can register a business or company online through the Ministry of Corporate Affairs portal too.
Registering your drop shipping business is compulsory. Failing to do so can land you in very serious trouble with various Indian government authorities.
However, once you register a business or company, you can get lots of benefits from the Central and state governments. These include loans at low-interest rates and tax exemptions.'
Don't forget you get a Goods & Services Tax Identification Number (GSTIN) for your business. This is extremely important nowadays to buy or sell anything in India. You'll also need it for payment-related formalities.
2. Open a Current Account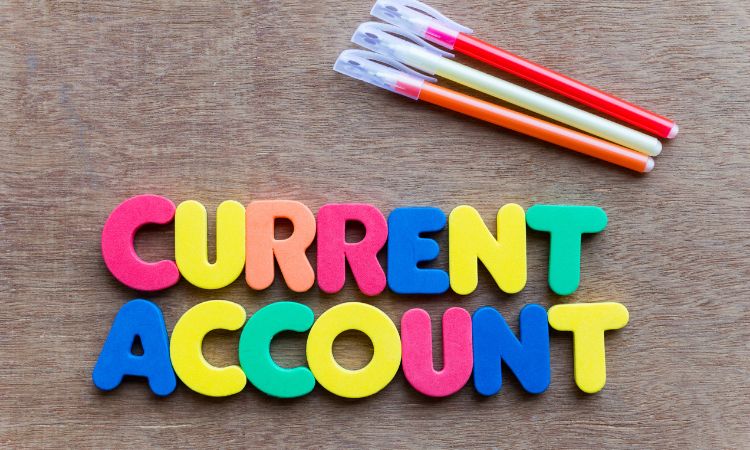 Obviously, you're here in this business to make money. Therefore, the next step is to open a Current Account with any excellent bank in India.
While the Reserve Bank of India has specific guidelines for banks to offer Current Accounts, I would suggest scouting the market to find the best ones.
Here I will recommend foreign banks because they've large branches and correspondent banks worldwide. This makes transacting much easier and faster.
For the drop shipping business, you'll need a Current Account with a bank that offers instant money transfers to any foreign manufacturers or suppliers.
And the bank should be able to provide a Verisign-compliant payments gateway from suppliers such as Razor Pay, CC Avenue, or others.
Also, look for foreign transaction fees. Some banks charge phenomenally high fees for sending money abroad. This can vary from Rs.150 to Rs.500 per transaction. Remember, these fees will eat into your profits.
3. Open PayPal Account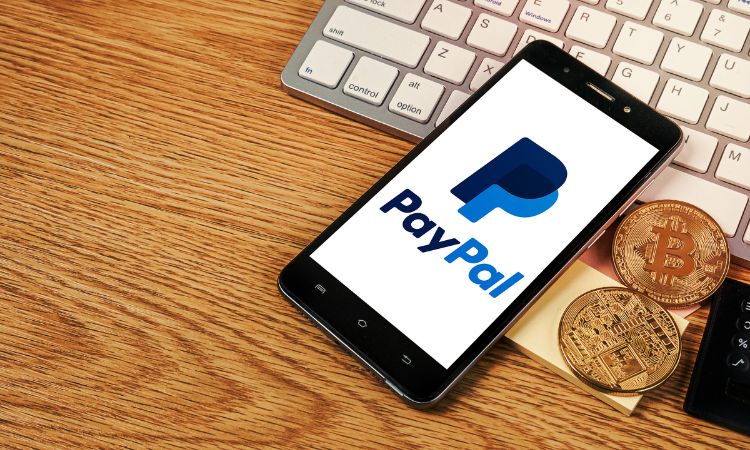 Opening a PayPal account is a must if you want to start a drop shipping business in India. Often, foreign suppliers want instant payments for your goods.
And some foreign suppliers will ask for payment only through PayPal. Furthermore, PayPal is the fastest global payment gateway. Therefore, it's very popular among dropshipping businesses worldwide.
You'll require the GSTIN number and Current Account details, among others, to open a PayPal account. PayPal will verify your bank account and other details before accepting your application.
Usually, they'll send and debit a Rupee from your Current Account to check your credentials. Of course, you've to authorize the debit since PayPal, and your bank doesn't allow anyone else to operate an account.
4. Draw a Product List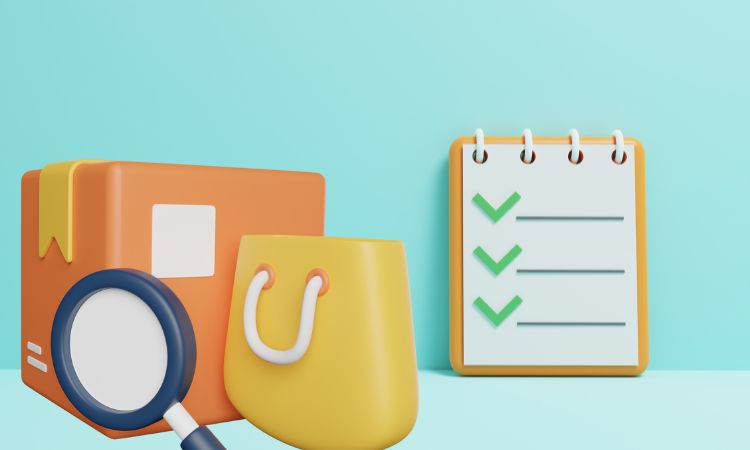 With official and bank formalities complete, you're now ready to take the next step to start a dropshipping business in India.
The first step is to finalize and draw a list of products you wish to sell as a drop shipper. This can be fairly confusing and difficult. Therefore, astute judgment is necessary. Confusing because you'll have to identify products that sell quickly online.
Difficult because you'll also be competing against eCommerce giants such as Amazon and Flipkart. As well as other drop shippers that have marketplaces on Facebook, Shopify, Etsy, and other platforms.
Therefore, take time and effort to scout for the hottest-selling stuff online. The best thing to do is to find what's trending and evergreen items for selling online.
Usually, things such as mobile phone accessories, automobile ancillaries, spare parts for machinery, and others have a large number of individual and industrial customers.
Finalize the sector you wish to enter and draw a list of products you'd like to sell from your drop shipping marketplace.
5. Check Indian Rules & Regulations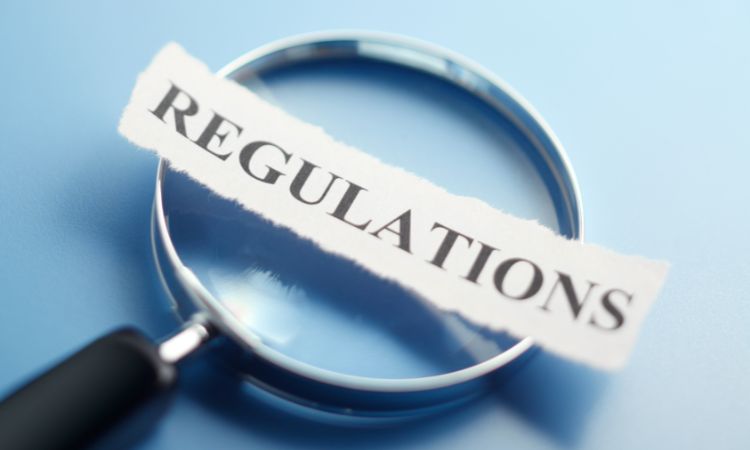 Here's an extremely important step you need to take before you start a dropshipping business in India. Check rules and regulations about the import and sale of various goods in India.
For example, toys that operate with remote controls above a certain frequency are banned. So are food items unless they hold clearances from the Food Safety & Standards Authority of India.
There are also strict rules on importing medicines from a foreign country, meaning you can't open an online pharmacy.
Furthermore, some products may need prior certification and clearance from various government authorities for use in India. The list of prohibited, restricted, and permitted goods for imports is amended frequently.
Therefore, ensure you have the latest one. India also bans importing certain products from specific countries, including China. This is most important since a large number of suppliers to dropshippers operate from China.
Also, check import duties on items that you'll buy from drop shipping suppliers abroad. For obvious reasons, your customer can't be asked to pay Customs duty when you've taken an order at a particular price.
6. Contact Suppliers for Best Rates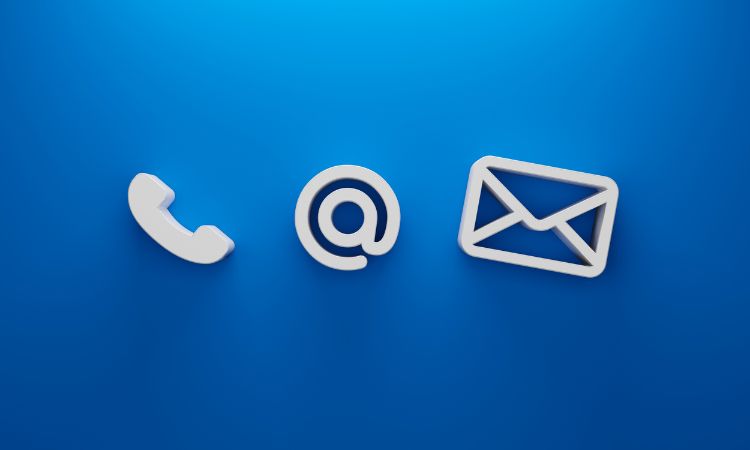 Several websites, including Ali Express, IndiaMart.com, and TradeIndia.com, connect retailers like you with manufacturers, distributors, and other suppliers.
There're distinct advantages to approaching these top three websites. They have a curated list of products the Indian government doesn't regulate.
Hence, it's easy to ship these articles. And some stuff doesn't attract Customs duty too. However, checking on any import duty before selling anything would pay well.
Also, these top websites list suppliers with verifiable and strong credentials. Hence, the chances of a supplier fleeing with your money or providing substandard goods are much lower.
This is necessary for dropshipping since you'll not be physically inspecting every product. You'll have to accept the supplier's word over quality and performance.
7. Finalize Price & Returns Policies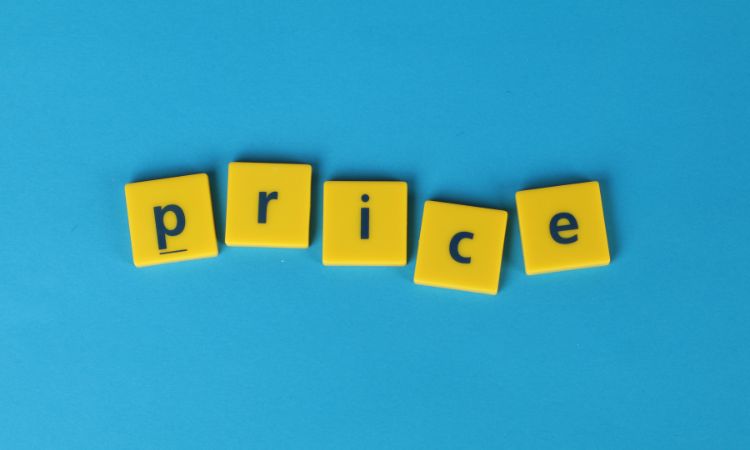 Upon finalizing suppliers, ask for quotations for the products that you wish to sell from your dropshipping business in India. You'll have to solicit quotations from more than one supplier since offering a choice of products to a customer is better.
Often, suppliers might ask you for an average order quantity. Better don't respond to such questions unless you're absolutely sure of the market and bagging orders.
Also, ensure the supplier has a returns policy. Often, customers get stuff that's not working or doesn't meet their specifications. Sometimes, items can get damaged in transit, despite proper handling.
You cannot ask a customer to accept a faulty, wrong, or damaged product. Hence, you have two choices- accepting returns and writing off as a loss. Or asking the supplier to take it back and replace it for free.
8. Decide Your Selling Price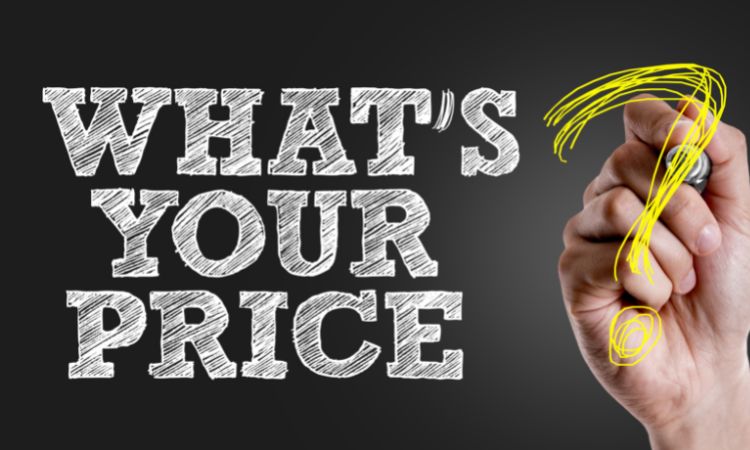 And now, the most crucial element of starting your dropshipping business in India in 2023. Finalize a price for the products you're selling.
This means you've to consider all elements, including Import Duty, GST, and other applicable taxes, returns, refunds, bank charges for online payments, and of course, your operational costs.
Add your own margin only after you arrive at a proper price that includes all the above elements. Remember, several dropshippers have gone out of business because they tried to sell things at unrealistic prices.
Unless you calculate how much the stuff costs and expenses related to its importation, taxes, and other charges, you too might end up pricing the goods too low.
If that occurs, you've only one option: cancel the order for some reason and refund the money to the buyer. However, this can damage your reputation irreparably as a drop shipper.
9. Open an eCommerce Website or Marketplace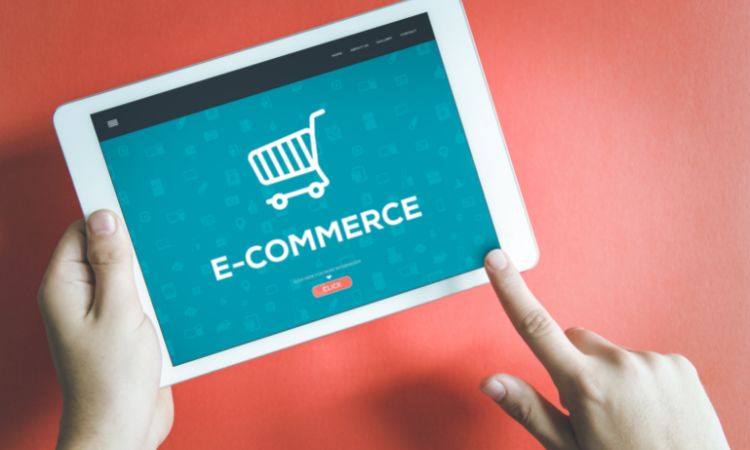 The ideal way to start a dropshipping business in India is by starting your own eCommerce website. I'm not implying you become a direct competitor to Amazon, Flipkart, and other giants. Having your own dropshipping website gives your business credibility of sorts.
And it's much easier to digitally market your dropshipping website than a marketplace on some eCommerce portal. In 2022, the lowest cost of setting up a website in India is about Rs. 3000 only.
However, if you opt for a marketplace, consider Shopify and Etsy. Shopify enjoys higher popularity in India, while Etsy helps you reach American and Western clients.
You can also open an online store on Facebook Marketplace for a very low fee. The only drawback with Facebook Marketplace is that your audiences will be limited to your area or city.
Also, consider Facebook Business which helps you open a full-fledged marketplace for a small monthly subscription. You can also integrate a payments system on a Facebook Business page for people to place orders and pay.
10. Integrate Tools, Apps & Widgets
Names such as Oberlo and Mailchimp may sound fancy. However, they are the best tools, apps, and widgets you'll need to integrate with your dropshipping website or marketplace.
Plenty of such free and paid resources will enable you to become a successful drop shipper in India. These apps, widgets, and tools help you automate and speed up lots of dropshipping processes.
You can view a complete list of excellent free apps, tools, and resources for your dropshipping marketplace here. Using these apps and resources makes your dropshipping business fairly easy to manage.
This enables you to provide a better online shopping experience to customers while generating more business. You may require the help of a good digital marketer to integrate these apps with your Shopify or other marketplaces.
11. Area of Operation
India is a huge country with various types of terrain. Hence, your supplier might not be able to deliver everywhere. In such cases, you have two options.
One is to limit the area of operation to ensure your supplier can deliver there swiftly. The other is to find different suppliers covering the highest number of places in India for deliveries.
There's also a third option you might wish to consider. Sign-up with Logistics Post, a service offered by India Post or the national postal department.
Logistics Post delivers to over 150,000 Postal Index Numbers (PIN) across India. Hence, you can use their services to cater to customers located in the remotest parts of the country.
For this, you would have to stock certain items. Logistics Post is a service that's economical and is custom-made for India's eCommerce industry.
12. Upload Excellent Images & Content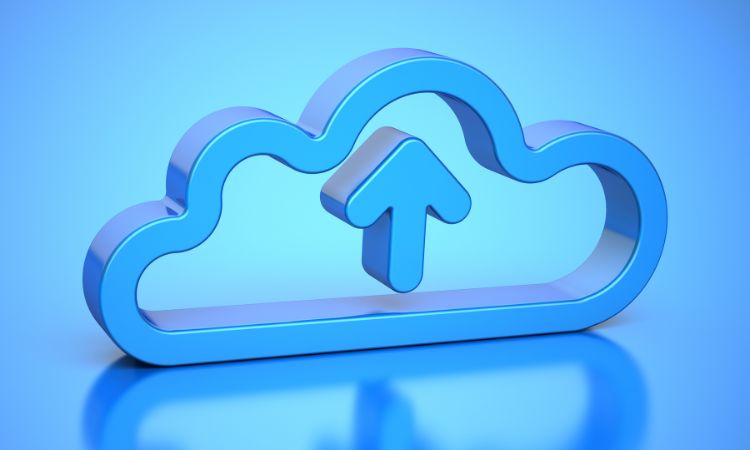 And finally, upload excellent images and content regarding every product you'll sell from your dropshipping business.
If you want some excellent examples of how to use images, look at global eCommerce majors such as eBay and Amazon, among others.
Examine how they post attractive images and write befitting content for each product. You can learn a lot from these websites about the type of images and information people look for.
The trick here is to get the customer to actually 'feel' the product online without actually touching or seeing it. Better your images and descriptions, the higher your chances of converting leads as a business.
Remember, it took years for Amazon to fine-tune its product descriptions and image offerings. Thanks to their efforts, you have readymade tutorials for your dropshipping business.
13. Piggy-ride or Launch your Own App
Between 42 percent and 60 percent of all online buying in India happens from smartphones. That's because inexpensive smartphones and affordable high-speed mobile Internet services are now available across India.
Understandably there would be some patches in mobile Internet coverage, but these would be fewer. You can either piggy-ride on third-party apps and advertise your dropshipping business and products. Or launch your own app.
It is well known that most online purchases happen at the spur of the moment from mobile devices. Therefore, apps are a very important resource for every drop shipper that wants to increase business and flourish in India.
14. Use Social Media to Advertise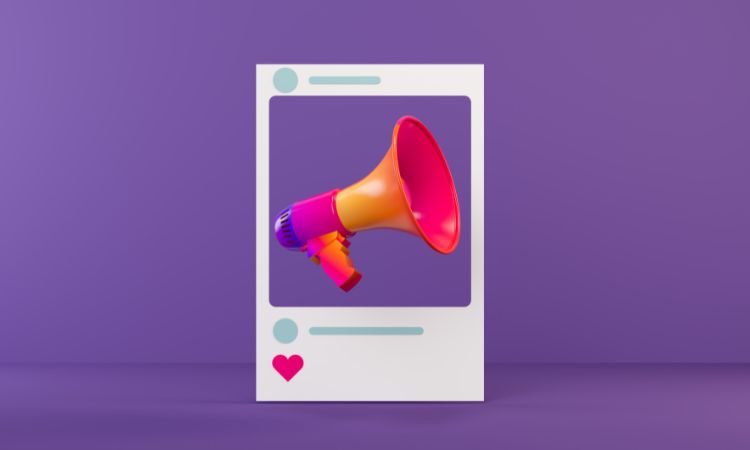 You can advertise the dropshipping business through a Facebook page, Twitter, Instagram, Pinterest, LinkedIn, and other social media platforms. This is fairly inexpensive compared to traditional marketing that involves expensive physical advertising.
Also, start a blog for your dropshipping business and write excellent yet honest reviews about the products you're selling. Provide affiliate marketing links on the blog to help people place orders immediately.
YouTube allows you to open a free video channel. Use this resource to post excellent videos about your products and make money with them. Use storytelling to attract more customers.
In fact, you can record customer testimonials to create videos that people would identify with. This helps increase your sales by finding fresh customers. Usually, simple teaser ads that provide insights into a dropshipping product are enough.
Also read: Free Classified Websites in India
Closing Thoughts
With these above steps, I've tried to explain how to start a dropshipping business in India in 2023. Before concluding, I'll add that you cannot be a successful drop shipper instantly unless you're selling something totally rare and unique in the market.
Also, finding customers for your dropshipping products can prove cumbersome. Usually, it takes between six months to a year for any ideal dropshipping business to start making considerable profits. Also, add more products to your offerings regularly.
This maintains customer interest in your marketplace or website. It's fairly easy to start a dropshipping business in India. Yet, it can prove tiring to manage the business.