If you are a business owner, you might dream about your business operations becoming easier. This will happen only when all the employees in your organization are satisfied.
When you find that all the employees working for your organization are satisfied, you will also feel satisfied about carrying out your responsibilities in the right manner.
While some of the employees might be determined to put their best at work, most employees will look for the best satisfaction to be provided by their employer to put their best at job.
Here are 7 best ways you can follow to improve employee satisfaction:
1. Employee orientation:
Generally, employees participating in orientation programs will perform at their best. When they are provided with a thorough orientation, they will understand how to make realistic expectations.
In other words, when they are provided with proper on-boarding opportunity, their positive attitude towards their organization will improve considerably.
2. Positive work environment:
When the employees are provided with the right environment, they will get satisfied and will be prepared to do their best.
If the workspace you provide to your employees is not positive, you cannot expect positivity from them. The environment can be kept in place, by providing the right kind of encouragement, ensuring constructive criticism and by giving positive feedback.
3. Providing competitive benefits:
When the employees are provided with the right pay package, they will feel highly satisfied. When you provide them with a thin package, your employees will begin to look for opportunities in some other firms due to their dissatisfaction with the package.
In addition to providing your employees with the best take-home, it is better to ensure that they get other benefits like insurance, flexible work hours, paid personal holidays and sick leaves.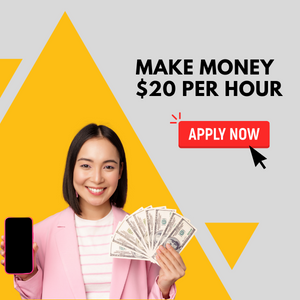 All these things can ensure their satisfaction to a great extent.
4. Workforce engagement:
Generally, employees, who feel that they are not contributing their share towards the development of the organization and those who does not find their job interesting, will not feel satisfied with their job.
They will feel satisfied when they are part of something bigger. For instance, you can include staff in goal setting and related tasks to make them feel more engaging and satisfied.
5. Skill development:
Every employee looks for something to work forward. When they are stagnant at certain instances, they will feel their job unfulfilling. Your employees will have better potential as compared to their functionality, when they are provided with the right training opportunities.
These opportunities will help in skill development as well, thereby making them feel highly satisfied about their work.
6. Recognition and rewards:
When the employees are recognized and rewarded for their small achievements, they will be more interested towards making better contributions.
You can just encourage your managers and supervisors to acknowledge their subordinates for smaller contributions; thereby they will be motivated to make better contributions with the hope that they will get better rewards and accolades.
Even, you can organize meetings, wherein achievements made by employees from different departments can be appreciated. This will of course, increase job satisfaction and retention.
7. Track job satisfaction:
You should not sit back and feel that your employees are satisfied. But, you should have some data to ensure that your workforce is actually satisfied. For instance, you can conduct anonymous mobile or online surveys to know how your employees feel about the benefits they get. This will help you in monitoring their satisfaction.
Being the owner of a business is not an easy task and you will have to manage different aspects for ensuring growth and development of your business. Of course, employee satisfaction is something that should be paid attention to and this is where, the above-mentioned tips will help you.