Very often we receive requests from a relative, friend, colleague or former coworker, junior team members, students or even bosses to write a letter of recommendation.
Why's that? Why would people who don't even know you believe a recommendation letter from another unknown person?
Because a recommendation letter is not merely what it says. While it does serve as a sort of 'guarantee' that a jobseeker or candidate has good character or certain qualities and skills an employer is looking for, it has several more uses too.
Uses of Letter of Recommendation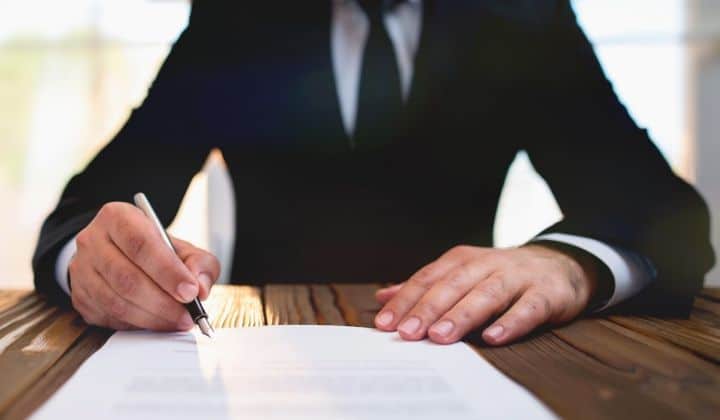 Ever heard about Employee Background Screening (EBS) or Pre-Employment Verification (PEV) or similar sounding processes? I'll explain briefly.
EBS, PEV, and other such processes are actually checked that an employer conducts on your background. That means, they'll verify most details you write on your resume.
And that includes your educational certificates and references. There're various companies that provide this service.
Now an EBS service provider will contact everyone- from university to ex-bosses, former colleagues and supervisors. And they'll contact the persons that've given that recommendation letter too.
In other cases, the organization might directly contact the person that has given this letter.
Additionally, this letter also indirectly reveals the professional, social and sometimes political connections of the individual that presents one.
And here's something you should remember: a recommendation letter also involves legal risks in some countries.
Legal Risks of Letter of Recommendation
Yes. Giving this letter also involves legal risk. Potent legal risks. This means the person or company issuing this letter is legally responsible for its content.
In certain countries, a person or organization issuing this letter can face penalties. That's if the individual holding this letter violates a company law, is found inefficient or other such reasons.
Therefore, you need to be extra cautious while writing and signing a recommendation letter. You might not land in legal problems.
However, issuing this letter for a person you don't really know can ruin your superb reputation in the society or profession.
However, that doesn't mean you turn away everyone and anyone that requests a recommendation letter. If you find the person is indeed worthy or merits a letter or recognition, by all means, go ahead and issue one.
In fact, this letter can help change someone's life for the better.
Therefore, here are some simple tips to follow to write a letter of recommendation.
How to Write a Letter of Recommendation
Using these simple tips can help you write an excellent letter of recommendation and save yourself any hassles. Keep your language simple and easy to understand.
This means, never use complex words that forces the other person to reach for a dictionary.
Find Purpose of the Letter of Recommendation
People of all sorts need a recommendation letter for various purposes. Therefore, find out what is a letter of recommendation and the specific purpose of why this letter is necessary.
When you know the purpose, it becomes very simple to write a short recommendation letter. In fact, short letters are much better than long winding ones. Because the longer your letter, the deeper its implications.
Know the Person
Knowing the person for you're writing this letter is essential. Unfortunately, managers at large corporations with dozens or more staff often neglect this simple tip.
When you know the person, you'll have some knowledge about their character and capabilities. This makes it easier to write one.
What if a person you don't know but works at your organization asks for this letter? In such situations, ask their colleagues and immediate seniors for details such as attitude at work, productivity, and other essentials.
Or better still, call the person and speak for a few minutes to know them a bit. However, calling a person might not be possible if they're working at some distant location for your organization.
Provide Neutral Views
Remember, you're responsible directly for what goes into a recommendation letter. Therefore, be neutral. Mention all their positive traits of character both as person and worker on your letter.
If the person has some undesirable qualities, you can mention those in a different way. For example, you can use words such as 'satisfactory performance' if an employee hasn't met the standards of your organization.
And if the person is lazy, use words like "good performer when motivated well."
Keep it Conditional
This means, you're indirectly recommending the person for a job or position. How's that possible? Include words such as "I would recommend…provided they meet your standards."
This means, you're absolving yourself of any legal liabilities that may arise from your recommendation letter.
When you use words like "provided they meet your standards," the ball is in the other party's court.
Hence, the new employer needs to verify if the jobseeker meets their standards. And if they hire the person without such verification, they're squarely to blame.
Conclude with Disclaimer
Always conclude your letter with a disclaimer. To do so, include a sentence such as: "This recommendation letter is given upon request to…for whatever purposes it may serve. This organization is not liable in any way for the contents of this letter."
Understandably, this may sound rude or objectionable. A person who gets the recommendation letter might even object to this clause.
Here, it's important to note that you're talking about the liabilities of your organization. Therefore, it has nothing to do with the person to whom you're issuing the recommendation letter.
And of course, this letter is always given upon request. Hence, you're merely stating the truth.
Letter of Appreciation v/s Letter of Recommendation
There's a vast difference between a letter of appreciation and a recommendation letter. If you're writing this letter for someone that you know well and genuinely merits one, issue a letter of appreciation.
In such cases, you can appreciate the person for their work. If you find they have a pleasant personality, add a couple of lines on that too.
Also, speak about the project or work for which you're appreciating the person.
Conclude such a letter by expressing gratitude to the person for their excellent work. And add a line as recommendation such as: "We're hopeful they can meet your standards," or something similar.
Using: "We're hopeful…" instead of "We're confident…" gives you that vital ambiguity. It means you're being honest and fair to everyone: the person that gets the letter and the person who reads it to give a job or work.
Letter of Recommendation for Student
If you're writing this letter for a student, do so without any reservations. However, focus more on the academic qualities of a student rather than personal traits. Especially if the student is a teenager.
That's because teenagers are prone to personality changes and mood swings during those years. It's not their fault. A docile and mild-mannered teenager can develop into an aggressive bully a couple of years later.
Therefore, restrict your recommendation letter to the academic abilities of your student. If the recommendation letter is for a job, speak about the skills they have, so it will help them in their career.
That way, you're helping the student without being judgmental about their personality.
Letter of Recommendation for LinkedIn/ Online Uses
While writing a recommendation letter for LinkedIn or for online uses you need to be extra cautious. If you know the person, fine. Go ahead and write an excellent letter of recommendation on the above lines.
But if it's some freelancer who has done some superb work, issue a letter of appreciation with a few words of recommendation as I mention above.
In fact, you can refer to my templates I'm providing alongside this article. They will give you some ideas on how to write an excellent letter of recommendation.
Other Letters of Recommendation
In some instances, a bank or financial organization might ask for this letter to provide a loan or finance some purchase.
This isn't common practice in India, though it's done in some foreign countries. Be careful before you recommend anyone for a loan or credit: you could end up owning their liabilities if they default.
Also in some countries, people applying for senior managerial or supervisory posts have to get this letter from their juniors.
That's done to ensure the person has total control over the power an organization invests in them. This prevents the abuse of powers.
However, these are fairly uncommon in India, though the trend may appear here anytime, given the penchant for Indians to copy foreign systems. Therefore, it's better to be aware of these trends.
Wrap Up
Before I wrap up, here's something to remember.
A recommendation letter is an indirect guarantee of the person's capabilities as a worker and personality as a human.
Therefore, project a proper picture rather than going overboard to please someone or playing too carefully to avoid problems. The above tips would definitely help you draft amazing letters of recommendation for anyone.