You would only do well in a library science course if you like reading, organising information, and assisting others. Graduates of librarianship programmes can find employment doing anything from managing a public library to working in an office.
This article covers the duties of a librarian, the career options open to those who pass a course in library science, and the skills required to be successful in this industry. So let's start learning more about library science right away!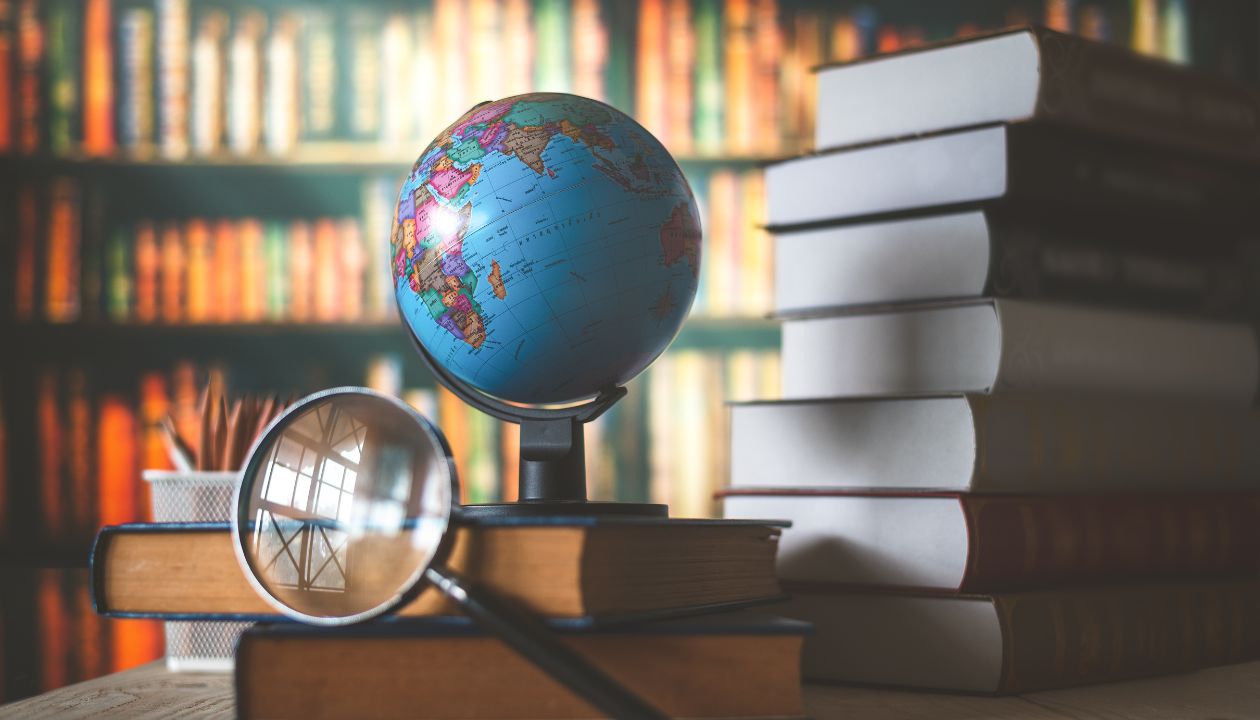 What is a Librarian course?
Librarian courses equip individuals with the necessary knowledge and skills to work as professional librarians or information specialists.
In India, two standard undergraduate courses in this field are the Bachelor in Library Science and the Bachelor of Library and Information Science. These courses typically cover library management, cataloguing and classification, information technology, research methods, and communication skills.
Undergraduates learn how to manage library resources efficiently, provide users with information, and keep up with technological developments.
Upon completing these courses, graduates may pursue careers as librarians, information specialists, or knowledge managers in various settings, including public libraries, universities, corporations, and government agencies.
Duty of a Librarian:
A librarian's duties include the following:
Managing and organizing resources in the library, including books, electronic resources, magazines, newspapers, audio and video recordings, pictures, and manuscripts.
Assisting patrons in locating and utilizing these resources, as well as answering questions and providing support.
Ensuring that the library's collection is easily accessible and properly arranged.
Organizing activities such as reading groups and increasing the utilization of the library.
Overseeing junior librarians and clerks.
Career Options After Library Science Course:
Library Attendant
Library Assistant
Semi-Professional Assistant
Junior Librarian/Professional Assistant
Assistant Librarian
Deputy Librarian
Librarian/Chief Librarian
Researcher/Scientists/Application Specialist
Consultant/Reference Librarian
Cataloguer/Technical Assistant/Records Manager
Director/Head Of Information Centre
Senior Information Analyst
Junior Information Analyst
Senior Library Information Assistant
Law Librarian
Indexer
Information Architect
Archivist
Salary:
In India, the average salary for a librarian is 19,298 per month.
Skills Required for Librarian Job:
Librarians play an essential role in maintaining and organizing libraries to provide easy access to information for their patrons.
A librarian needs to have a few qualities to succeed in the profession, including excellent communication skills, attention to detail, strong analytical abilities, and a passion for reading.
How To Become Librarian?
Undergraduate Course:
Bachelor of Library Science or (B.Lib.):
A Bachelor's in Library Science is a three-year undergraduate degree program that prepares students for library and information science careers. Eligibility requires completing a 10+2 education from a recognized board, and fees range from INR 20,000 to INR 1,50,000 per year.
During the program, students learn about library management, including cataloguing, classification, preservation, and the use of information technology. Practical training is also provided to develop the necessary skills for working in the field.
Upon completing a Bachelor's degree in Library Science, graduates can pursue a job in the field or continue their education with a Master's degree.
Postgraduation Course:
MLibSc or Master of Library Science:
MLibSc is a postgraduate degree program is designed to equip students with the skills and knowledge required to work in the field of library science.
The course duration for MLibSc is typically two years, and the eligibility criteria for this program is a Bachelor's degree in Library Science or any related field.
The program covers many topics, including library management, information retrieval, database management, cataloguing, preservation, and information technology. The fees for the MLibSc program can vary depending on the institution, but on average, it ranges from INR 20,000 to INR 1,50,000 per year.
Other Courses in Library Science:
Library Science offers various other courses besides the popular Bachelor's and Master's degrees.
Some of the other courses available in Library Science are:
Diploma in Library Science
Diploma in Library and Information Science
Certificate Courses in Library Science
Library and Information Science
Information and Communication Technology Application in Library.
The eligibility for these courses usually requires a minimum of a 10+2 qualification from a recognized board or university. The Diploma courses are generally 1 year, while Certificate courses can range from a few months to 6 months.
The fees for these courses differ with the institute. Some government institutes offer these courses for a nominal fee or free of cost.
Also Read:
Top Colleges for Librarian Course:
University of Delhi, Delhi
Aligarh Muslim University
Banaras Hindu University, Varanasi
Jamia Millia Islamia, New Delhi
Panjab University, Chandigarh
University of Calcutta, Kolkata
Osmania University, Hyderabad
Maharaja Sayajirao University of Baroda, Vadodara
Indira Gandhi National Open University, New Delhi
Kurukshetra University
University of Mysore, Mysore
Annamalai University
Dr. Babasaheb Ambedkar Marathwada University, Aurangabad
Gujarat University, Ahmedabad
Madurai Kamaraj University, Madurai
Conclusion:
In summary, Librarian courses teach students how to manage and organize library resources while assisting patrons with their information needs. Graduates can work as librarians, information specialists, or knowledge managers in various settings.
The courses cover library management, cataloguing and classification, information technology, research methods, and communication skills. Students can pursue a Bachelor's or Master's degree in Library Science or other courses like Diploma and Certificate courses.