I remember the days when I was preparing for SCRA or Special Class Railway Apprentices exam. After so many years I realize I could have cleared the SCRA exam in just one attempt.
If you start preparing ahead of time and have proper training then you can crack it in just one attempt.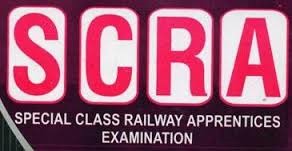 SCRA Exam
SCRA exam is conducted once a year by UPSC on behalf of Indian Railways for 4 years of apprenticeship. The exam is conducted in the month of January every year.
The entire selection is of three rounds written exam, interview and physical examination. Physical examination is not as rigorous as compared to NDA or CDS.
For SCRA 2017 the notification date will be issued in October and last date to apply will be November last.
SCRA Eligibility and Educational Qualification
To appear in the exam you must be an Indian national.
For the age limit the candidate must have attained the age of 17 years but he must be younger than 21 years as of 1st January of 2017.
As far as educational qualification is concerned then the candidate must have passed 10+2 or an equivalent examination in first or second division with mathematics, physics and chemistry as main subjects.
This is it as far as eligibility is concerned for SCRA.
SCRA 2017 Exam Pattern
You can divide the SCRA exams in two parts Part I and Part II.
Part 1: Written Exam
Part 1 will be all about written exam which will have 3 papers to clear. The written exams consisting 3 papers will be of 600 marks (200 each)
Paper 1: General Ability Test: You will be asked 200 questions for 200 marks and you have to answer it in just 2 hours.
Paper 2: Physical Science: Here you will be asked 200 questions for 200 marks to be finished in 2 hours.
Paper 3: Mathematics: Similarly Paper 3 is about 200 questions in 2 hours for 200 marks.
Part 2: Personality Test
Personality Test is only for those students who clear the written exam. The personality test will be of 200 marks.
SCRA 2017 Exam Syllabus
Here we shall look at the exam syllabus in great details for Written Exam as well as personality test.
Paper 1: General Ability Test: It will cover topics like current affairs, general knowledge, news, politics, history, culture, literature, economy etc.
Paper 2: Physical Science: The main subjects will be physics and chemistry of 10+2. You have to learn everything that you were taught in 10+2.
Paper 3: Mathematics: As far as mathematics is concerned then learn everything from Algebra to Calculus to Geometry of 10+2.
All the questions will be objective type and they do have negative marking.
Personality Test: Here you have to develop a personality because it will be a one to one interview.
Right Preparation Methodology for SCRA Exam
In order to clear the written exams and interview you have to focus on right preparation methodology.
#1: Take your NCERT Text Books seriously
#2: For Math, Physics and Chemistry use the same book you use for IIT JEE preparation.
#3: For improving English read some of the newspaper daily.
#4: Always go through the previous papers conducted by SCRA. You will get an idea how questions are formulated.
#5: You also have to develop a personality so that you can clear the interview so don't neglect co curricular activates in your school.
#6: Finally learn to manage your time because you will be preparing for so many exams at one given time.
Best of Luck!