Have you recently switched job?
Was your decision of switching job the right decision?
For the second question if your reply is 'NO' then did you study before switching job? I guess the answer again is 'NO'.
Definitely before switching job you should study, be sure about the job post so that you don't get stuck in such a situation that you can't go back nor have any other way.
Job switch is better for the career growth but it doesn't mean you should switch job every other time. People switch the job for better career growth, good salary, higher post, to get break in corporate company, better facilities etc.
There might be still more reasons for people to switch job. At the starting days of your career you will not land into the dream job and for that you have to jump from one job to other.
But how to be sure if switching job is Better & Make Sense.
So while taking important decision in career of switching job we have noted some important points which you should think about.
Learn from every job
Even though the current job you don't like but stay there for at least 18 months so that till then you will learn about the job, new skills. Learn from every job change. It will not make sense if you are switching job within a short time and switching very frequently. It will have a bad effect on your resume and employers may think twice before hiring you.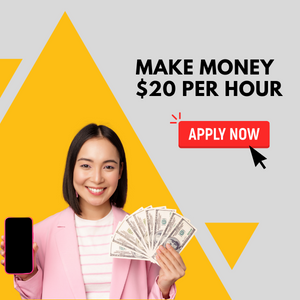 What will you learn from new job?
Before joining the new companies think what you will learn in the new job. Will the new job teach you new skills, experience and new responsibilities? Before joining the new companies try to find out the exact job description so that you may be clear what you will gain.
Nothing to learn
During starting years of career it's better to learn new skills everyday and develop but if in your current job there is nothing new to learn and you are still where you were from starting. Then it's will make sense of taking decision of job switch.
Resume Reflection
Your resume shows how much you know and where you stand. So every job switch, if you have not learned new things then definitely employers will not hire you. As you switched job for salary sake or for some other reason but did not gain any knowledge.
Make a Plan
Write down a questionnaire asking you the questions on the new job. Will the new job develop your career? What is your goal? Is it your dream job? Are you planning to stay with new job for some time period and then again switch job? What is the company's financial status? Think twice before taking the decision of job switch.
Job Title
Job Title is the important thing while switching job. If you are working at senior position in current company and in new company if you are offered the junior position it will be like a demotion. It will also reflect in your resume and you may not feel comfortable working under the new superior.
Think about promotion
Many companies promote their well performed employees to a higher position. They trust the employees and give them the responsibilities and opportunities to grow within company.
So if there are chances of getting promoted in current company then it's better to stay with current company than job switch.
Job switch just for a salary
Just don't switch the job for a higher salary as you might get the higher salary but the new company may not have facilities like the earlier job. The boss may be too rude; the office environment may not be comfortable, long working hours. Remember your career goal is more important than the high salary.
Office located at crowded area
In a crowded city like Mumbai many switch job for a big pack salary and then they find it difficult to commute from their place to the office. As office is situated in crowded area so from station to office which is 15 min distance by bus it takes 1 hour as the bus gets stuck in traffic jam in morning as well as in evening. Here no solution either continue the job or else again switch the job.
In some other cases people stay at one end of the city and the office located at other end of the city. Again after some days people find it difficult to commute.
So while switching job think about the travelling distance, if long distance travelling is going to take toll on your health then it will not make sense of switching job.
At the last I can say Job Switch is better but you should do it for the right reason only.