Contrary to what you might be tempted to believe, there are many different medical assistant jobs that are available at the moment. At first glance you might be tempted to think that all you can do is assist in a regular hospital environment but that is not actually the case. Most assistants can also perform administration work. Some are allowed to buy equipment in hospitals and clinics. It can be said that there is a varied job range linked to medical support and all depends on who you work for.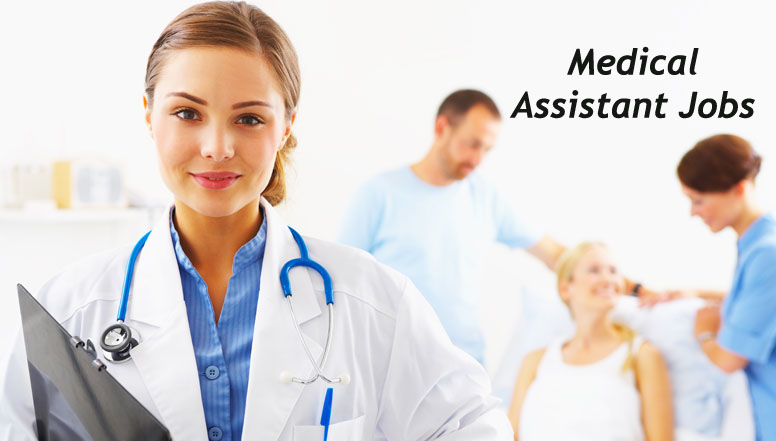 Nowadays you can find many medical assistant jobs in private hospitals, clinics and public hospitals. Most of the institutions will hire an assistant in order to perform different duties like answering phones, filing medical records or making appointments. A large institution can even train medical assistants to perform various simple medical procedures. For example, he/she can learn how to administer injections.
In most cases, medical assistant jobs require you to meet patients before you will have them meet nurses or doctors. The first meeting will have the assistant take down medical history, record vital signs or write down any data that is required by the medic. Medical assistants can even apply bandages, do some simple tests and perform cardiac monitor readings.
Understanding the Education Needed
Medical assistant jobs require the person hired to have gone through medical aid school. It is needed that a certificate or an associate degree is present. It is totally true that most of the necessary training will be obtained on the job but employers do want to hire a person that has the proper education and that already proves that he/she knows what has to be done on the job.
Diplomas and Education needed for Medical Jobs
When looking for a school, it is vital that you only consider those that offer recognized diplomas or certificates. Unfortunately, there are many that do not and those diplomas do not actually increase the chances of getting a job.
It needs to be noted that you can always get more training for various medical assistant jobs. For instance, if a particular job would have you do data entry work or accounting, you can always take a suitable course that would offer you a diploma. This is something that will look very good to potential employers.
To put it really simply, anything that you do and that is related to the industry can help you to increase your chances of landing medical assistant jobs.
There are many opportunities available and quite a lot of variation appears on the market. People that prefer to work in the insurance industry need extra training but will be able to work in health insurance companies if education needs are met properly. You can get extra medical transcription training and work for online service companies.
Make sure that you properly analyze the job market. This is due to the fact that there are countless of opportunities available and it's up to you to take advantage of them. Just take it slow and always learn all that is required for each of the different medical assistant jobs that you will consider.