There was a time when beauty parlors for women were rare and those for men almost didn't exist. However, times have changed vastly now. Not only do we have superb beauty parlors for women, but there're also some that offer services to both women and men and others that cater to an all-male clientele only.
In fact, make up and beauty parlors are a big business in India now and many people are entering this business not only as big names but just by doing beautician courses and makeup courses to become a brand on their own.
Facts and Figures of Beauty Parlors in India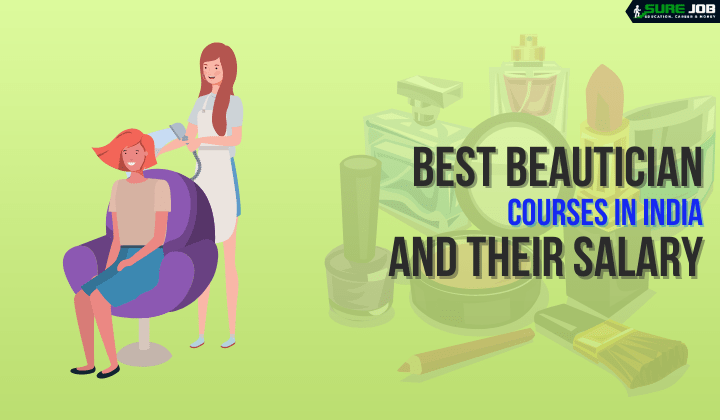 The Indian makeup and beauty parlor industry is said to be worth a whopping Rs.40 billion, according to various reliable sources. There're over 100,000 makeup and beauty salons for women and men all over India.
Among these, nearly 60 percent are in Indian metros alone, while the number in Tier-1, Tier-2, and Tier-3 cities is growing rapidly. It is estimated that India will have close to 150,000 beauty salons by the year 2025, as the demand for makeup and personal grooming grows across the country.
The growth of the makeup and beauty salon industry is also spurred by the very fact that top Indian corporate giants such as Marico and Multinational Companies such as Hindustan Unilever are opening their own franchise outlets across the country.
Then we have homegrown companies such as Kaya, Shahnaz Hussain, and VLCC which are also expanding their footprint across India through a network of franchise outlets.
Given these facts and figures, it's natural that the demand for qualified makeup artists and beauticians in India will continue to grow.
Earlier, the profession of makeup artists and beauticians was limited to women only. Now, an increasing number of men are also entering this lucrative career.
If you're interested in making a career in this growing field of makeup and beauty treatments, continue reading. Because I'm presenting for you, a complete guide on how to become a makeup artist and beautician in India.
Basic Qualifications for Make Up Artist & Beauticians
Usually, you will require only a Secondary School Certificate (SSC) for it's equivalent to join a makeup artist course to become a makeup artist and beautician.
However, there're also courses such as cosmetologist and dermatologist that require you to pass the Higher Secondary Certificate. You can become a dermatologist only if you hold a medical degree such as Bachelor of Medicine and Bachelor of Surgery (MBBS).
That's because dermatologists also give facelifts such as removing wrinkles from skin and other beauty treatments.
However, to become a makeup artist and beautician, only the SSC certificate or its equivalent would suffice. For some institutes, you may have to pass an entrance test. These tests are given to gauge your overall aptitude in becoming a makeup artist and beautician.
5 Different Types of Makeup Artist and Beautician Courses
There's a wide selection of makeup artist and beautician courses you can choose from. These depend upon the type of career you wish to make in the field. Here I'm listing some of the topmost makeup artist courses.
1. General Makeup and Beautician Course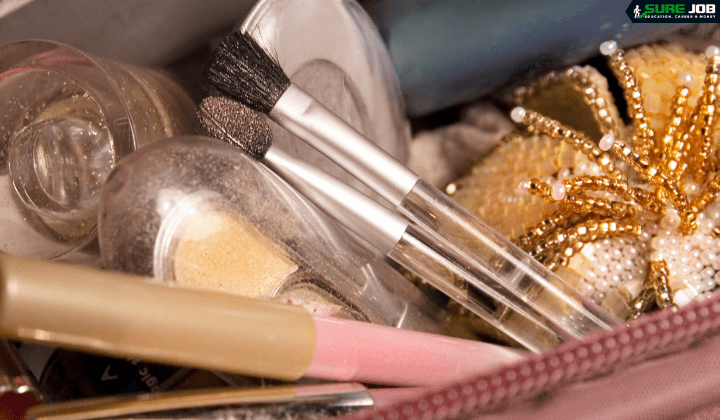 The General makeup and beautician course are the most common, which almost everyone that wishes to make a career in this field has to do.
This makeup artist course teaches you a lot of basics and advanced skills. This includes identifying the skin type and suggesting the right treatment for the person. As a makeup artistry student, you will learn a lot about various cosmetics and their proper uses too.
You also learn about face type and shapes, skin tones and texture, trends in cosmetics and different kinds of applications.
This beautician course teaches you how to apply makeup on skin, eyes, cheeks, and lips using various cosmetics such as foundations, eyeliners, mascara, and different kinds of lip-gloss and lipsticks.
Generally, you get to practice on other students or subjects that voluntarily sign-up at the institute for makeup and beauty treatments. In some cases, you might have to work as an understudy at a beauty salon under a qualified makeup artist to get experience and practice your own skills.
2. Hairstyling Courses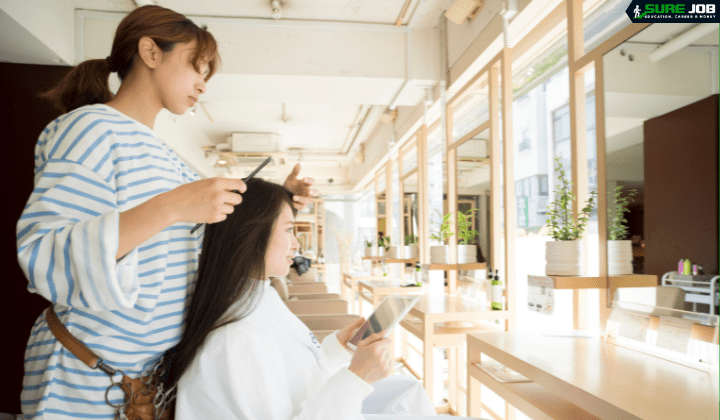 The basic hairstyling course can be done alongside the general makeup and beautician course. Here you'll learn the uses of various styling equipment used on hair at beauty salons. Such equipment includes hot and cold rollers blow dryers, hot irons, and other gear for hairstyling.
You will also learn about different kinds of hair, hair dyes, face cuts, and facial features that go with every hairstyle. Additionally, the course includes making hairdos for various occasions or for routine use.
3. Air Brushing Course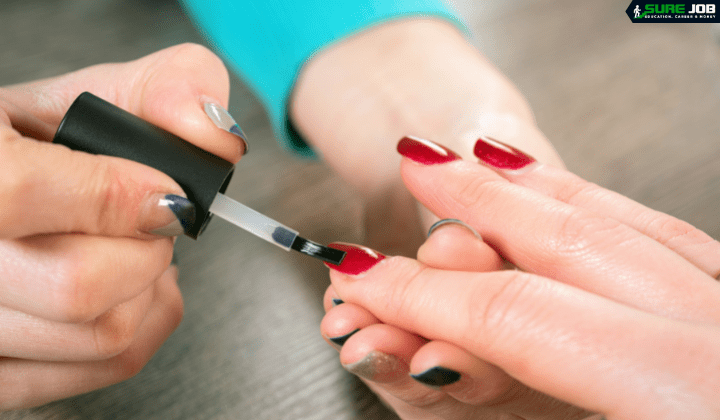 If you're looking at making a career as a professional makeup artist and beautician for TV shows and the movie industry, you can also do an airbrushing course on the side of the general makeup artist and beautician course.
In this course, you will learn how to use the airbrush effectively for tanning, makeup, and special effects for movies and TV shows. Generally, some courses include the airbrushing course as part of their curriculum. If not, you can do this course on the sidelines.
4. Stage Makeup Course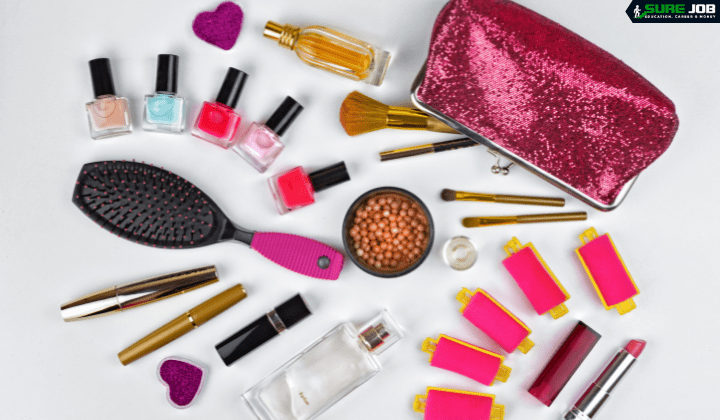 Stage Makeup is a professional makeup course. That's because it deals with the theatre. Since artists will be acting right before an audience, the stage makeup artist has to make their appearance suitable for the act. For example, if an artist is acting as an old person, they've to make the proper wrinkles.
And they've also to sometimes make cuts, bruises, and wounds using makeup to give the viewers a real-life feels when they watch the artist. In some cases, they have also to do makeup in a manner that the artist will appear like a ghost or vampire. And while doing so, they've to ensure that the makeup doesn't leak due to perspiration of the artist.
That's why they also have to learn the use of special makeup materials and cosmetics.
5. Special Effects Course
Another very specialized makeup and beautician course you can do is for special effects. This is generally used in movies and theatre. For example, you may have to use rubber and latex to give the artist's skin a special effect that would appear good on film or on theatre.
This involves learning a lot about chemicals. Special effects are also used for special occasions such as on artists during movie premiers, weddings, and glamorous events. You would also be learning the use of prosthetics for special effects.
This course also involves studying lighting conditions and visualizing various scenarios in which to depict an artist.
Common Curriculum for Makeup Artist and Beautician Courses
Generally, all makeup artist and beautician courses include the following subjects in their curriculum. However, if you wish to specialize in one field, you would have to go for an additional makeup artist course too.
Identifying skin type.
Identifying face cut.
Identifying the right cosmetics for the client.
Suggesting beauty treatment.
Hairdos and haircuts.
Makeup using various cosmetics for different occasions.
Skin, face, hair and nails hygiene.
Manicure and Pedicure.
Shaping eyebrows and moustache/ beards.
Party and special occasion make up.
Some institutes that provide training for makeup artists and beauticians can include more subjects in their curriculum. For example, an institute that teaches the use of natural ingredients for makeup and beauty treatments will train its students on the use of different herbal products for hair and skincare.
8 Best Institutes that Offer Makeup and Beautician Courses
As I mentioned earlier, makeup artist courses and beautician courses are gaining ground in India as more and more beauty parlors, spas and salons open up. Therefore, here's a list of some institutes where you can do online and offline courses in India.
1. Industrial Training Institute
The Indian government in 2014 introduced makeup artist and beautician courses at around 1,000 Industrial Training Institutes across India. These courses come as part of the Skills India initiative. Their certificates are valid in India and abroad.
Lakme Academy is operated by Hindustan Unilever (HUL), a multinational company well known for its Fast-Moving Consumer Goods (FMCG) products. The Lakme Academy operates mainly in metro cities of India as well as smaller cities including Mohali and Lucknow, among others. HUL owns the Lakme range of cosmetics.
Another HUL initiative, the Glow & Lovely Academy provides online courses in makeup and beauty treatments. Additionally, they offer a large range of online courses related to this field. The academy promotes the Fair & Lovely brand of cosmetics too.
Noted Indian beauty treatments pioneer, Shahnaz Hussain also runs an eponymous training academy in Indian metros. Here you will learn how to use herbal cosmetics and beauty treatments on clients. She also runs an academy in the UAE.
5. Schnell Hans
Schnell Hans is a name synonymous with beauty and wellness treatments for the last nearly 50 years. They have a superb academy in Mumbai where you can do a makeup artist and beautician course. They also have courses on hairstyling.
The VLCC Institute of Beauty and Nutrition is one more world-famous academy where you can learn makeup artist and beautician courses. This academy was started by globally acclaimed woman entrepreneur and pioneer in Indian wellness treatments, Vandana Luthra.
You might have definitely seen a Kaya beauty salon in your city. This chain of beauty parlors also runs an eponymous academy at various locations across India. You can also get an internship at a Kaya beauty clinic after completing their course or go for a Kaya franchise.
The Javed Habit Academy teaches you hairstyling for all occasions. Generally, makeup artists and beauticians that wish to also specialize in hairstyling go for a course at this topmost academy in India. They operate the academy at various locations across the country.
Additionally, there're short-term cosmetology courses that you can do from various universities in India. These courses are of durations ranging from three months to an academic year.
Here's a list of universities that offer such beautician courses.
There're also some private universities where you can do a cosmetology course. And women can do a beautician's course at the SNDT University in Mumbai too. This course is offered by the SNDT University as part of their vocational training for women.
Median Salaries of Makeup Artists and Beauticians
Generally, a makeup artist and beautician start off as an intern with any beauty salon. They earn a median stipend of Rs.7,500 per month, during the internship. However, the broad range for the stipend is between Rs.6,000 per month to Rs.8,000 per month.
Upon successful completion of an internship, you can join a beauty salon as a full-time makeup artist and beautician. The median salary of a makeup artist and beautician in India is Rs.25,000 per month.
With having an excellent business plan you can also start a beauty salon, once you complete such beautician courses. Generally, setting up a beauty salon with all the equipment, premises and licenses can cost anything between Rs.2.5 million to Rs.15 million, depending on the type of premises and location.
Makeup artists and beauticians that work for the cinema industry earn a median of Rs.50,000 per month. However, you will require a specialized course as I mentioned above to work in Bollywood or regional film industries.
Furthermore, makeup artists and beauticians that work for ad agencies that create advertising videos can earn as much as Rs.125,000 per month. That's because their job is very complex. They have to ensure that a model appears exactly the way the advertiser wants in the ad.
In Conclusion
If you're thinking of joining the makeup and beauty industry, this is the right time to do the makeup artist course. Not only are there several new beauty parlors coming up across India, the demand for beauty treatments at home are also on the rise in wake of the restrictions and limitations caused by the Covid-19 pandemic of 2020.
An increasing number of women and men now prefer taking beauty treatments at home and are willing to pay a good price too. You can select on doing an online beautician course or offline one, depending on your personal needs and location.