In the last 10 years, Digital marketing has almost replaced age-old traditional forms of marketing like TV, Radio, Newspapers, magazines, etc.
Right now, be it big corporations or small businesses, they are allocating a huge percentage of their marketing budget to digital marketing. These businesses are looking for competent digital marketers who can help them reach their target audience online.
For these companies, it really doesn't matter whether digital marketers work from the office or from home. What they are looking for is highly skilled digital marketers who know their job and can deliver each time.
Although there are many types of digital marketing jobs, however in this article, we specifically look at 8 Digital marketing jobs that can be performed from home.
Here are they …
Also Read: Digital Marketing Jobs & Career Opportunities in India
Work from Home Digital Marketing Jobs in India: 8 Options
1. Content Marketing Executive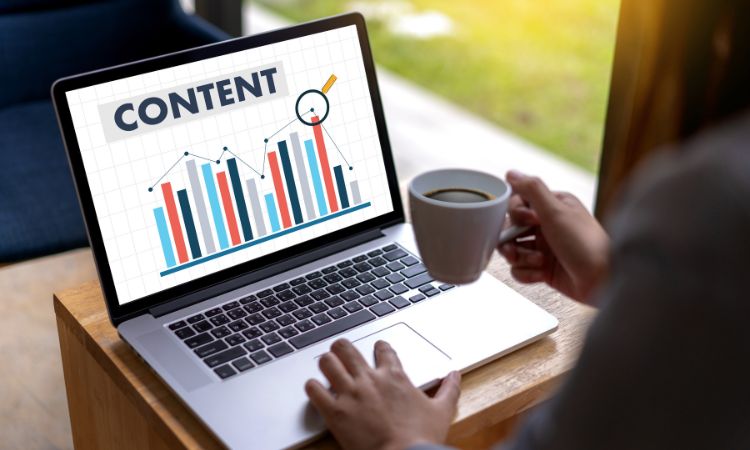 Content Marketing is one of the main components of digital marketing. Digital Marketing starts with content marketing. A content marketer creates a well-laid-out strategy to attract, engage and retain audiences using content like articles, videos, podcasts and other forms of media.
The main role of a content marketer is to identify more relevant topics for content generation and develop content around that niche. Basically, a content marketer builds a powerful narrative for the client's business. As you have heard before, Content is King!
All the SEO (coming later) of your website depends upon how well a content marketer curates high-quality content.
Content Marketing helps businesses to drive traffic, create leads and engage customers to retain and increase sales.
Most of the Content Marketers work from home and offer their services remotely.
Also Read: Best Digital Marketing Courses in Mumbai from Top 10 Training Institutes
2. Copywriter
Copywriting comes under Content marketing but it is very different than other forms of content writing. Copywriting is for a lot more experienced writers.
If a business is selling a product to customers online, they need good copywriters who can write a compelling sales page that is going to engage their audience and convert them into a customer.
Your usual content writer cannot replace a good copywriter. No matter how good your SEO or Email marketing strategy is, without a persuasive sales page, you can't sell products to customers online.
Therefore, content marketers need dedicated copywriters in their digital marketing team. A copywriter can easily offer his services from home.
3. Email Marketing Executive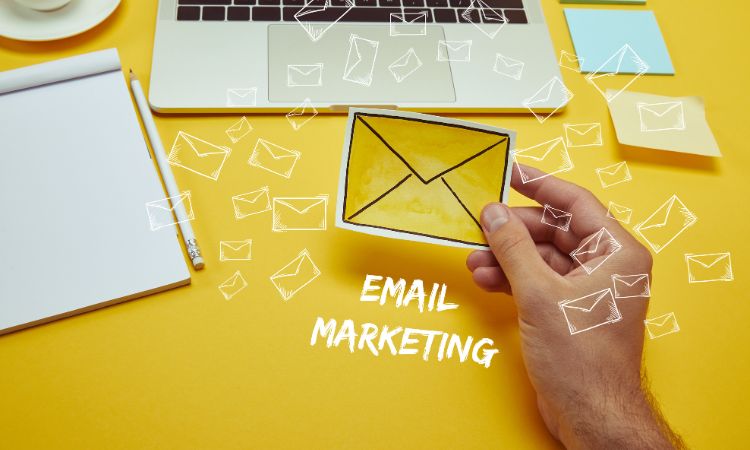 Email marketing is one of the oldest forms of marketing to generate new leads. It is one of the most targeted forms of marketing in the digital marketing strategy.
As an email marketing executive, you will send personalized emails to people who are on your mailing list. The mailing list will be provided to you by the digital marketing company you are working for.
Creating, designing and implementing email campaigns will be your main task. You will create user-friendly templates and write a newsletter using graphics to grab the reader's attention.
Later, you will analyze the performance of your email campaign and create a report on it.
As an email marketing executive, you can perform all these tasks from your home.
4. SEO Specialists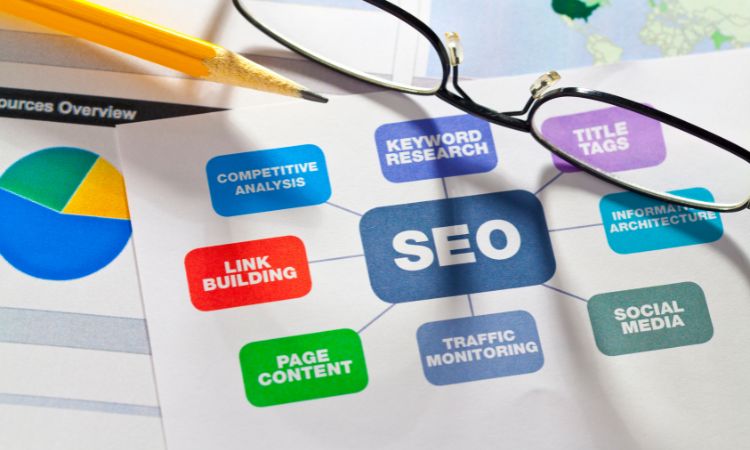 Digital Marketing is almost synonymous with Search Engine Optimization or SEO. This is very true because SEO is always the main focus of a digital marketing strategy. However, digital marketing is much more than SEO.
As an SEO specialist, your main responsibility is to rank a website on the first page of the Google Search Results. It is even better if the website ranks in the top 3.
Usually, SEO is divided into two parts: On Page and Off Page. On-page SEO deals with content marketing, which we talked about earlier. However, here, we are more concerned about Off Page SEO.
Your role as an SEO specialist involves the following:
Developing strategies to increase the visibility of a website on SERP – Search Engine Result Page.
Keyword Research – Targeting the Right Keywords in a given niche.
Getting quality inbound Backlinks to the website through Guest Posts.
Updating website links from time to time to make them more searchable.
Monitor the daily performance of your SEO campaigns to increase SEO strategy performance.
Collaborating with other teams
Always cognizant of the latest Google updates for their Search Algorithms.
SEO is a bit technical as compared to other digital marketing jobs. As an SEO specialist, you must have in-depth knowledge of how search engine algorithms work.
An SEO executive can perform his responsibilities from home, working remotely.
5. Social Media Marketer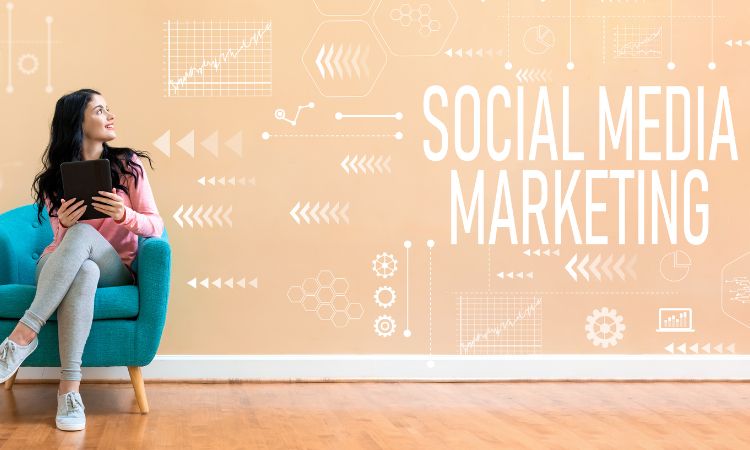 The younger generation loves using social media platforms like Facebook, Twitter, YouTube, TikTok, Instagram, etc. They are part of their lives.
Social Media Marketing is all about promoting products and services to audiences on various social media platforms. Businesses generate most of their leads through social media marketing.
The job role of a social media marketer includes:
Developing and Managing platform-specific content
Getting Organic Search Traffic
Planning and strategizing the paid marketing campaigns
Creating brand awareness and building online authority
Generating leads and sales
Monitoring campaigns and creating a report
6. Digital Data Analyst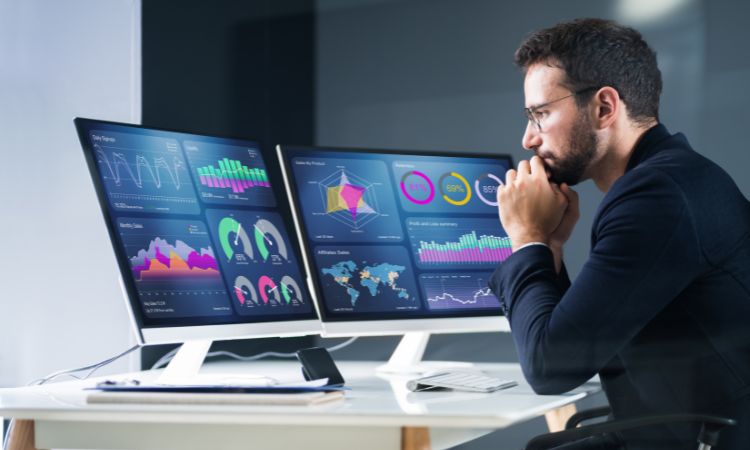 A Digital data analyst analyzes the company's data from various online platforms. They analyze data from various social media platforms, SEO and marketing campaigns.
The role of a digital data analyst is:
Analyzing social media data like YouTube, Facebook, Twitter, etc. For example, for a platform like YouTube, analysts will analyze data like Reach of the channel, Engagement, audience, geographies, etc. Similarly, with other platforms.
Analyzing website traffic data for SEO like visitors, visits, bounce rate, visit duration, audience, keywords, backlinks, etc.
Analyzing data from a paid marketing campaign. For example, in Google ads, you analyze keywords, audiences, budget, CPC, CTR, etc.
Familiar with platforms like Google Analytics, Semrush, SEO Moz and others.
Although the job of a digital analyst is very technical, they can very well perform their roles from home.
Also Read: Top Data Analyst Skills: Key Skills to Boost Career & Resume
7. Visual Designers
The content marketing team requires visual designers to design high-pixel visual deliverables like landing pages or sales pages, email banners, presentations, ads, logos, info-graphics, etc.
Visual designers represent the creative side of digital marketing jobs rather than technical ones like SEO or Digital Data Analysts.
Visual designers can work from home and submit their work online.
Also Read: Top 10 Free Online Google Digital Marketing Courses With Certificates
8. Web Developer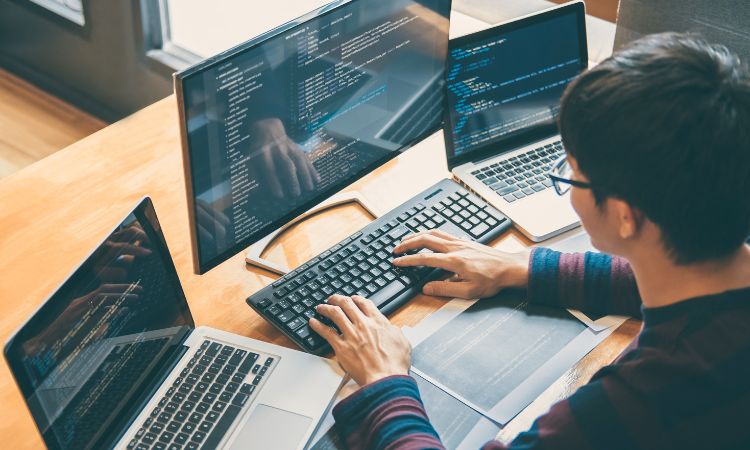 Social media marketing and SEO teams require web developers to perform certain tasks.
The marketing team will ask a web developer to design websites in a particular theme and format for their clients. Similarly, the SEO team will ask web developers to code pages or create a coding structure that addresses their SEO-related challenges.
The web developer also fixes latency issues, bugs and other coding problems.
Conclusion:
These are the eight digital marketing jobs you can do from your home. In fact, after the COVID, employees of many digital marketing companies were operating from their homes. Even now, to cut costs, these companies are looking for remote workers who can work from their homes.
Other managerial jobs like Digital Project Managers or Digital Media Managers can't be done from home remotely.
You can choose any digital marketing job from the above list and apply for it.
To look for opportunities, you can visit job portals like www.monster.com, www.flexjobs.com, www.naukri.com, www.indeed.com or freelancing sites like www.fiverr.com, www.upwork.com, www.wework.com etc.