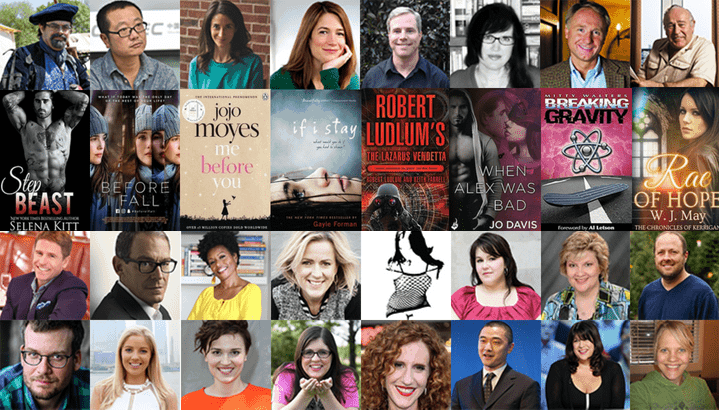 People around the world read for different reasons. Some read the best books to enrich their knowledge, others to gain insights into topics beyond their human comprehension.
Still, others read a lot to relieve the stress and strain while traveling, commuting, or just as a pastime to relax before hitting the bed.
Regardless of the reason, there is a plentiful source available from where you may find the best books to read online and at bookstores that do interesting reading.
Reviving Reading
Unfortunately, the healthy habit called reading books now stands relegated to the backseat.
Smartphones causing that are now ubiquitous are increasingly people to indulge in other activities such as watching videos and playing games instead of reading books.
Reading any book develops literacy skills. Hence, it is vital to read books and instill the habit among children.
Interesting books to read have always been available in various genres. Here we provide the list of top books to read – from these five categories.
They can be easily ordered online at Amazon, Flipkart, and other reputed websites. Alternatively, Amazon Kindle versions of some of these books are also available for those so inclined.
Action & Adventure Books
The House of Spies is a modern-day thriller based on current terror threats worldwide. The plot revolves around a fictional character called Saladin, a leader of the Islamic State in Iraq and Syria (ISIS) who is a mastermind of several terror attacks on American soil and elsewhere.
Legendary espionage agent and skilled American assassin Gabriel Allon embark on a quest to hunt this elusive terrorist, but his efforts fetch little or no results.
However, an attack on London provides a few vital clues to Allon and his team. The book is a non-stop thriller.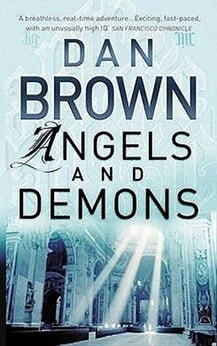 An intriguing book that blends action and adventure with mysterious cults and religious beliefs, Angels & Demons is sure to excite any reader.
The story begins with the murder of a renowned scientist, Leonardo Vetra. His body bears some strange emblems. The killing coincides with a meeting at the Vatican to elect the next pope.
These clergymen are unaware that a nuclear device lies buried beneath their meeting place. The bomb can be diffused only by decrypting a complex code that was carved into the dead scientist, Leonard Vetra's body.
The task of decrypting the code to defuse the nuclear device falls on Professor Robert Langdon of Harvard. To prevent a nuclear disaster, Langdon and Vetra's daughter Vittoria embark on a mission to decode the message.
Their quest takes them to unknown realms of secret societies, cults, and religious practices.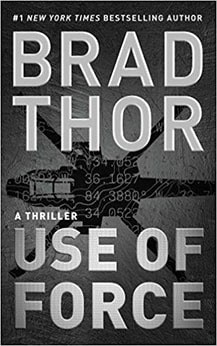 Scot Harvath, a former US Navy Seal and counter-terrorism expert was tasked with finding where a top terrorist, whose body surfaces on the Italian coast after a storm, was headed.
The mystery of the terrorist's body begins when the Italian Coast Guard receives a mysterious distress call from a ship.
Since the terrorist was declared dead three years earlier, many questions arise over where he was headed and which places he was planning to attack.
Harvath is hired on a secret contract and searches for answers to these questions and prevent terror attacks. Use of Force takes readers through the complex maze of espionage and dark tunnels of terrorist networks.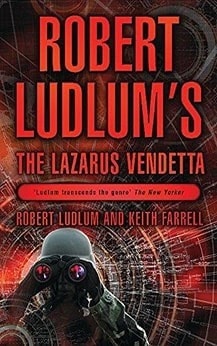 Robert Ludlum is a globally renowned writer. For those uninitiated with reading, Robert Ludlum has authored several bestsellers, including 'The Ambler Warning' and 'The Moscow Code', among others.
His book, 'The Lazarus Vendetta' is spun around a little-known terrorist group and its murky leader known only as 'Lazarus.'
The terror outfit gains access to very high-tech weapons and destructive systems. Hence, they remain primarily untraceable until Lt. Col John Smith sets out to uncover them.
The espionage agent is racing against time to beat a deadly terror attack planned by the Lazarus Movement.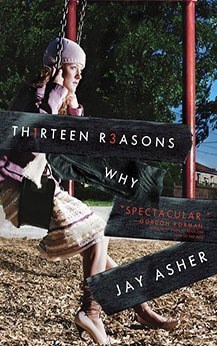 This the Best books to read ever and can be pretty unnerving for some readers. It portrays a fictitious teenager, Clay Jensen, who finds a mysterious package delivered to his doorstep.
The package contains cassette tapes recorded by his classmate, Hannah Baker, upon whom he has a crush, who has killed herself a fortnight before.
Clay listens to the 13 cassette tapes. Each tape is recorded by Hannah Baker, who explains one reason why she committed suicide. In the 13th tape, Clay finds his deceased classmate citing him as one of the reasons for her suicide.
Very annoyed, he follows instructions in the tape and makes a round of the town during the night.
Clay is changed by what he witnesses during the foray.
Books with Erotica
50 Shades of Grey (Trilogy) is a collection of three Great books to read- 50 Shades of Grey and its sequels, Fifty Shades Darker and Fifty Shades Freed, all authored by EL James.
The books are loaded with erotica that never strikes as vulgar. The story revolves around Anastasia Steele, who interviews a young millionaire, Christian Grey. The two fall in love.
The story of the couple bound together by erotic experiences, sadism, and dominance follows.
The three books are global bestsellers, having helped millions of people become more aware of their hidden perversions and seek help to overcome them.
Regardless, the trilogy does an excellent reading for erotica lovers. A movie based on these books was also a draw worldwide, but nothing beats the task.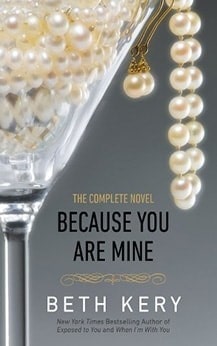 Another excellent novel for erotica fans, 'Because You Are Mine' is an all-time great book to read and is about passionate romance and fulfillment of carnal desires.
Billionaire Ian Noble and graduate student Francesca Arno meet at a party. They are drawn towards one another and eventually enter a relationship.
Ian finds Francesca a somewhat newcomer in the world of relationships and takes her on a ride of eroticism that she can barely resist.
She is open to new experiences and permits Ian to fulfill his deepest desires in the quest to satisfy her own.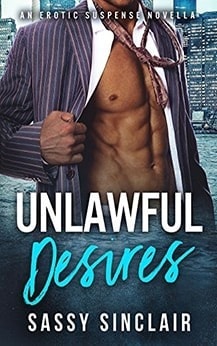 Authoress Sassy Sinclair spins her story around Sharla Ratliff, an attractive, young career woman who gets fed up with constant break-ups.
Hence, she adopts a new lifestyle that leaves no room for commitment or emotional attachment to any male.
She seeks male company purely for satisfying her desires. She meets Marcel Dennard, an attractive, successful, and prosperous lawyer, and baits him for a zero commitment relationship.
However, Sharla finds herself increasingly attracted to Marcel for his carnal zest. The two end up in a very steamy relationship. The book is full of explosive erotica.
The relationship, however lands the couple in serious trouble with their careers. These are recommended books to read for those who are still suffering from relationship ambiguity.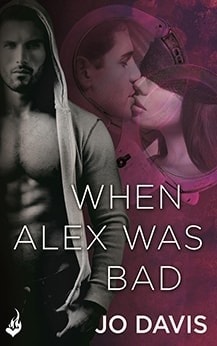 The erotic book is based on possible real-life scenarios affecting almost every married couple. After nearly 15 years of marriage, the marital life of Alexander and Olivia Quinn is falling apart.
The warmth of marriage has vanished. Nor do they hold a physical attraction for one another. Alexander tries to fulfill his desires elsewhere, which becomes known to Olivia.
In a last-ditch attempt to save the marriage and revive passion, Olivia evolves a daredevil plan involving a third man.
This man appears in the form of their attractive neighbor. The book is packed with erotica and masochism. Additionally, the trio also gets embroiled in suspense and danger in a world of murder and betrayal.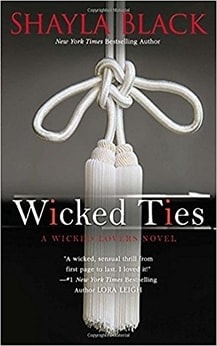 This book has every ingredient to become a favorite among erotica seekers. Morgan O'Malley is a famous sex-talk show hostess.
She can handle any type of erotic stuff her subjects talk about during the show.
However, deeper inside, Morgan yearns for that perfect man who appears in the form of Jack Cole, a bodyguard she hires to protect against an obsessed stalker that continually tries newer and dangerous ways to draw her attention.
However, the relationship between Morgan and her bodyguard soon deviates from a professional one to a very intimate one.
She finds Jack can fulfill her deepest cravings and surrenders increasingly to his skills of satisfying them. Despite suspecting Jack's ulterior designs, Morgan cannot resist his masculine charms.
Romance Books and Novels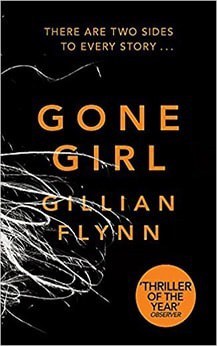 "Gone Girl" is an excellent book to read that combines romance with mystery. Nick and Amy Dunne seem like a happy couple until their fifth wedding anniversary.
On that day, though, Amy Dunne vanishes from her home without a trace. Police begin investigating her disappearance and come across Amy's diary.
Her notes in the diary reveal Amy was anything far from an ideal woman and could have driven any man to the end of wits. Husband Nick engages in various devious tactics to cover up his wife and is a prime suspect.
However, cops doubt whether he has a severe reason to eliminate his wife.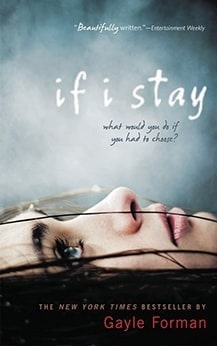 "If I Stay" is the best book to read for it combines various elements of romance, sacrifice, friendship, and parental love.
The story involves a 17-year-old girl, Mia Hall, who undergoes a paranormal experience. The girl is riding with her parents when their car meets a deadly accident.
Mia passes into a state of coma during which she travels through her life. Seeing her grieving parents and friends, Mia realizes she is well-loved by everyone, despite their occasional differences.
As doctors battled to save Mia's life, she finds her conscious mind having to make a critical decision: Whether to return to life or pass away in the hands of death.
Authoress Gayle Forman has won the hearts of millions of readers worldwide with this excellent novel that explores the softer sides of human life and romance.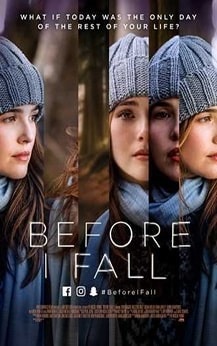 Written by bestselling authoress Lauren Oliver, this book speaks of various aspects of young romance.
Samantha Kingston is a famous high school senior who has everything going perfectly. She has doting and affluent parents, excellent friends, and a dream boyfriend.
However, on February 12, when other girls and their boyfriends are busy celebrating Cupid's Day, she meets with a ghastly accident.
Strangely, Samantha wakes up the next day as though the accident had never occurred. She lives that last day of her life seven times and realizes that making some changes to her life will give her unimaginable power.
The book also contains an essay by the author about this story and insights into what prompted her earlier bestsellers.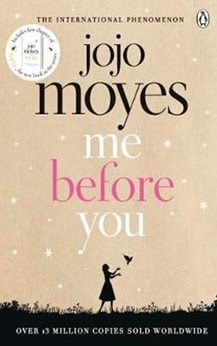 Having a perfect mate is not what romance is all about, as authoress Jojo Moyes proves in this novel.
The central figure of this romance novel, Louisa Clark is a simple village girl whose life revolves around her doting family and a steady affair with a decent boyfriend.
Louisa desperately needs a job and finds one as a caregiver for Will Traynor, a wealthy man who has lived an enormous life involving travel around the world, glamorous women, and flashy cars.
However, Treynor is incapacitated in an accident and hence, wheelchair-bound. Louisa turns out to be more than an ordinary caregiver as she refuses to treat Traynor as invalid.
Instead, she helps arouse the passion of big life in him once again. She finds that his happiness means a lot more to her than any personal joy.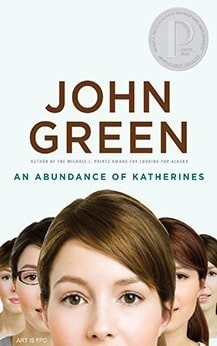 An Abundance of Katherines is a romance book with a difference.
It is meant to help people suffering from heartbreaks. Colin Singleton, a relatively prosperous and successful young man is obsessed with a woman named Katherine.
And each time, his affairs with a woman named Katherine end up in heartbreak. Colin had as many as 19 experiences with different women bearing the name.
With a small fortune of US$ 10,000 in his pocket, Colin sets out on a long drive to find true love and prove to other people who have their hearts broken that true love exists and can indeed be found.
This novel, full of emotions that encompass love and friendship, also serves as an eye-opener to those dejected from their failed relationships.
Best Fiction Books to Read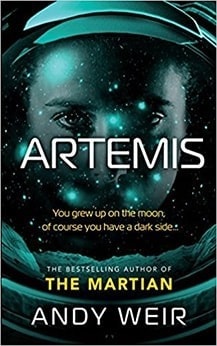 Living on humanity's first and only colony on Moon, an enterprising woman, Jasmine Bashara, wants a more adventurous life.
She is enamored by the life of millionaires who visit the lunar settlement- Artemis- daily and embarks on the way to becoming wealthy.
Her only ambition is to move into a more extensive accommodation, pay off long-standing debt and eat food better than flavored algae, the staple on Artemis.
Her quest, however takes her into a world of crime that involves her intellect and skills. Eventually, she finds herself amid a plot that could see her gaining control of the lunar colony.
Torn between allowing Artemis to fall into the hands of criminals or betraying them at risk of her life, Jasmine is forced into making some critical decisions.
She is chased by inter-stellar cops and criminals alike.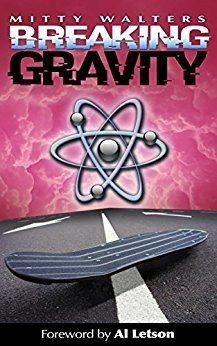 Breaking Gravity is a sci-fi action, thriller, and best fiction book to read.
It is set around a real-world scenario where aspiring scientist Dale Adams wants to leave his troubled past in Atlanta to study at Emory University.
However, Dale makes an earth-shattering discovery that can change the course of science and humanity. While Dale wants to escape all public attention, the invention brings him into the focus of almost everyone.
There are those who want his design to be made public and utilized for the good of this planet, while opposing forces believe it should remain hidden for other uses.
Caught in the crossfire of these groups, Dale meets an attractive woman he has never seen earlier.
His dilemma is now to seek shelter in Atlanta or flee elsewhere with his newfound love for survival.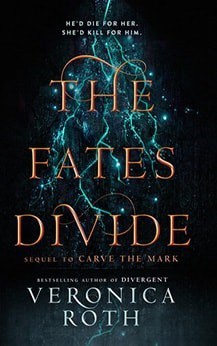 In her book Carve The Mark, bestseller author Veronica Mark brings sci-fi to life.
Cyra Noavek is the sister of a tyrant who rules part of a shared planet, while Akos Kereseth is born and lives on another side of the Earth, adverse to the dictator.
Circumstances force Akos into working for Cyra, whose brother rules ruthlessly. The dictator's dominance comes from his sister Cyra, who can inflict immeasurable pain on anyone with a simple touch.
While Akos tries to rid himself of the shackles of the dictator and his sister, he also discovers that Cyra is struggling for her freedom. He finds that Cyra possesses resilience, a quality that can help them survive the massive uprising engulfing the planet.
You must read fiction books by author Veronica Mark.
US President Barak Obama described this book as: "Wildly imaginative, highly interesting."
Indeed, The Three-Body Problem presents English readers their first opportunity to read the first sci-fi novel authored by renowned Chinese writers.
The plot revolves around a secret project of the Chinese government, set against the backdrop of the infamous Cultural Revolution.
A secret Chinese government agency beams signals into outer space to contact alien civilizations. The signal is welcomed on a planet by aliens whose own culture faces imminent peril.
These aliens plan to invade and capture Earth. Even as news of their arrival becomes public, earthlings prepare to welcome these invaders expecting them to rid Earth of corruption, wars, disease, and other evils.
They are unaware of what these aliens have in mind for humans. What ensues is a gripping and exciting book to read.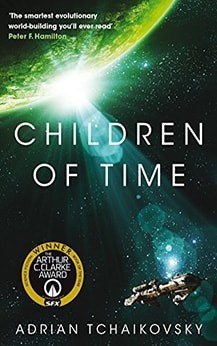 After a series of natural and human-made disasters, the human race on Earth is on the brink of extinction.
Those remaining are desperate to survive and set in search of a new planet they can colonize, based on data found by centuries of space exploration.
The research leads them to a world with sufficient landmass and atmosphere required for humans to sustain and flourish.
However, as people from earth land on this planet, they find things contrary to their expectations. The world was inhabited before and abandoned by its original civilization for various reasons.
Additionally, another race of aliens is now in charge of various areas of the planet and is hostile to earthlings.
The book depicts the extreme test of human capabilities against forces never encountered during the war for control of the planet and survival.
Books with Fantasy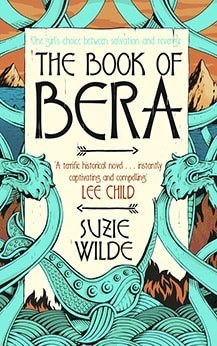 Sink into the beautiful world of fantasy with The Book of Bera. The plot revolves around Bera, the daughter of the chief seer of a village on the ice-rimmed sea, ruled by the Vikings.
Bera possesses mystical powers inherited from their parents. However, when her mother dies while Bera is still young, the girl grapples with the mysteries of these powers and their use.
She finds herself unable to tame the twin spirit- of an average human and that of a mystic woman- who reside in her.
A double tragedy strikes Bera when her only friend is brutally killed by the chieftain of a rival clan on the island.
The young girl avows to avenge her friend's death. Bera's father fixes her marriage with the chieftain of the rival clan. She views this as an opportunity to revenge her friend's death.
Bera is, however confronted with complex choices- of following her visions or entering matrimony for revenge.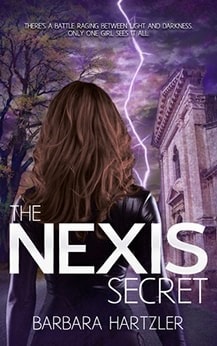 The murky world of cults and secret societies comes to life in The Nexis Secret when teenager Lucy McAllen has to go to New York for higher education at Yale.
Her parents persuade Lucy to join the Nexis Society to get into Yale. As Lucy soon finds out, two young guys owing allegiance to other secret societies are also at Yale.
Lucy is endowed with the gift of seeing visions of angels and prophecies. With the help of these boys, Lucy has to find ways to stop the evil plans of one of the societies and help the other.
To do so, she requires to develop her own powers and make them strong enough to counter other forces.
The Nexis Secret has all ingredients for exciting reading- action, romance, thrills, and chills, as well as down-to-earth wisdom.
The plot revolves around Lucy's efforts to stop evil forces using her powers.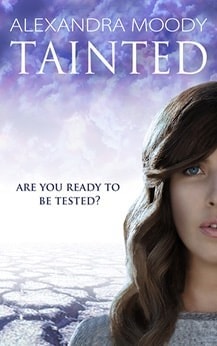 Orphaned at the age of two after an impact turns Earth into an icy wasteland, two-year-old Elle Winters inhabit the ARC, the last human settlement.
Over 15 years, she watches ARC governed by ruthless officials who subject all inhabitants to annual tests. Those who fail the test are deemed tainted and forcibly taken away to some mysterious place.
However, residents of ARC slip into a state of complacency after finding that officials have not taken anyone away as tainted for over six months.
However, Elle is more cautious and is worried about her closest friend Sebastian.
She embarks on a quest to uncover the truth behind the meaning of 'tainted' and where those deemed so end up.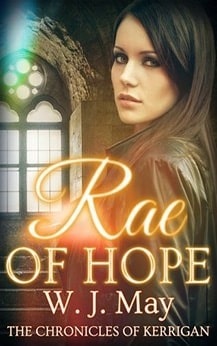 Orphaned several years earlier, 15-year old Ray Kerrigan has no clue about her parents or their history. There are no records.
However, the situation changes when Ray gets a scholarship to the prestigious Guilder Boarding School in England.
At school, she learns about her parents and their reality. There are concerns about whether the particular actions of her father will also affect Ray during her life.
The book depicts Ray's struggle at the new school, common problems faced in making and retaining new friendships, and the charm of first love.
However, these challenges fade in front of a more significant test: She has to receive a tattoo on her 16th birthday that can help Ray unleash her mystical powers.
These powers can also lead her into an abyss of darkness and evil. Ray has to battle against these forces to redeem the deeds of her parents and lead an everyday life.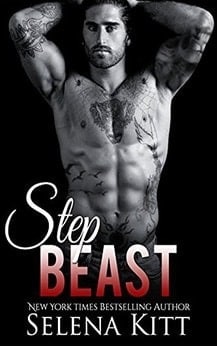 Conrad Beeston III is a violent man known for his uncontrollable temper, violence, and gore flashes.
This temperament leaves his stepsister Tilly shattered and helpless.
However, Conrad (Beast) Beeston III leaves home for some unknown adventure.
Yet, Tilly is saddled with an unspeakable secret from her brother. Though left to pursue a peaceful life she had only dreamt of earlier, Tilly has been so severely traumatized by her stepbrother she lives every moment of her life dreading his return.
Her dreads are realized one day when Conrad returns home. And when the stepbrother does return, she finds a changed person.
Conrad is a broken man, and his boisterous ways have departed.
He becomes a recluse of sorts, but rather than tormenting Tilly, he begins relying upon her increasingly.
Tilly, too finds she is dependent upon Conrad, who might be hiding many more secrets.
Why Fiction Books to Read?
Understandably, good fiction books to read do not come free unless you are borrowing them from someone or are a member of the library.
The investment you make on books pays rich dividends.
A report titled 'Does Reading Make You Smarter- Literacy and the Development of Verbal Intelligence' compiled from studies by Keith E. Stanovich and published by the US National Library of Medicine points out the various benefits of reading.
If "smarter" means having a larger vocabulary and more world knowledge in addition to the abstract reasoning skills encompassed within the concept of intelligence, as it does in most laymen's definitions of intelligence, then reading may well make people smarter. Certainly, our data demonstrate time, and again that print exposure is associated with vocabulary, general knowledge, and verbal skills even after controlling for abstract reasoning abilities," explicitly states the abstract of this report.
More Benefits of Fiction Books to Read
A report about the benefits of reading fiction and similar books published on the global news major CNBC website also endorses the view.
Independent researchers took brain scans of college students after reading thrillers.
Their scan findings indicate increased activities in areas of the brain associated with language comprehension and sensation.
The CNBC report also quotes research published in the Journal of American Academy of Neurology which clearly shows that people who engage in mentally stimulating activities like reading have slower memory decline.
Studies published in the Public Library of Science, The Journal of Research into Personality, and the European Journal of Communication Research show that people who read literary fiction possess higher empathy and emotional intelligence levels.
Hiring Trends and Reading Habits
Thanks to these studies, employers nowadays hire well-read candidates or have new books to read as one of their main hobbies.
The reasons for these preferences are simple: People who read can communicate better verbally and in writing.
Their ability to comprehend people and situations is much higher than those who seldom read. Abilities like emotional intelligence are also sought by employers nowadays, and reading helps you develop these sans much effort.
Furthermore, research by various organizations worldwide proves that people who read are far more successful at their careers than those who never or seldom open a book.
Additionally, books of genres listed develop a high level of awareness among readers. This enables them to respond quickly to any dangers or threats they can encounter.
For example, erotica books are not all about lust: They also make women and men aware of sexual harassment at the workplace and in society.
What Type of Books to read?
This is a common question confronting every reader or anyone interested in developing a hobby.
The most excellent way to select the best books to read is by identifying what best suits your tastes and stimulates interest.
All of us were narrated stories by our parents and later read comics and storybooks as students.
However, the habit dimmed for most people during years of higher education in quest of better scores and careers.
Marriage and family life often sound the death knell of the reading habit, as responsibilities force our attention to other banalities of life.
To revive your reading habit, look for books that were once your favorite. These can be found online. Secondly, keep yourself abreast with the literary world through sections in newspapers about various books trending locally and worldwide.
In Conclusion
It is never too late to develop or revive the reading habit. Parents can instill this healthy habit in children by buying exciting books to read or helping them join libraries.
Adults can also join book clubs where members meet to discuss the latest releases and their favorite authors.
Unlike other hobbies, you need not acquire a reading habit. We all read something daily. All we need to do is take some time to read from our hectic schedules.