Entrance exams are really tough because for every single seat there may be hundreds or sometime even thousands of candidates are competing. If you want to stand out from the rest then you must have an edge over other competing students.
Reading the best books is one of the important key to get success in any entrance exam. So we prepared a list of popular competitive exams and best books to crack those exams.
Here they are:-
1. Civil Service Exams – IAS/IPS
Civil Service exams like IAS, IFS, IPS are difficult to crack and you need right kind of preparation to crack IAS preliminary round and then mains.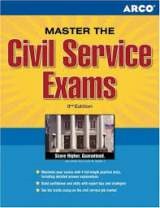 For preparing IAS or IPS you need to go through several books on different topics.
Some of the best books are
IAS Preliminary
Here are some of the name of important books for IAS preliminary.
History: 1) History of Modern India by Bipan Chandra & 2) India's Struggle for Independence by Bipan Chandra
Culture: Facets of Indian Culture by Kalpana Rajaram and R Vidya
Geography: Geography of India by Majid Hussian
Polity: Indian Polity by M Laxmikanth
Economy: Indian Economy by Ramesh Singh
Current Affairs: Manorama Yearbook 2015 by Mammen Mathew
Analytical Reasoning: Verbal and Non Verbal Reasoning by R S Aggarwal
MAINS
And these are for Mains
Essay Paper: India After Gandhi by Ramachandra Guha
Indian Society: Social Problem in India by Ram Ahuja
Governance: Governance in India by M Laxmikanth
Foreign Policy: 1) India's Foreign Policy by Muchkund Dubey & 2) Pax Indica by Shashi Tharoor
2. Bank Probationary Officer (PO)
Bank PO jobs are not easy to crack. For one post over 1000 students apply from all over the country. You need to work hard and need right book for preparations.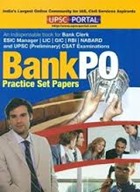 CWE IBPS by Kalinjar Publications. It covers written test for PO, officers for different banks like SBI, PNB and other public sectors banks.
SBI PO Guide – Shabnam and Prerana Badoni
Bank Exam Planner 2015
Target SBI Associates and SBI Bank PO Practice Workbook: 2 Past Papers & 12 Practice Sets
3. NDA /Combined Defense Services Examination (CDS)
There are two entrance exams mentioned here NDA (National Defense Academy Examination) entrance examination and Combined Defense Services examination. Former one is for candidates after 10+2 and later one is for graduates.
If you crack the exam then you could be officer in army, air force and navy. Here are some books that you need to crack these two exams.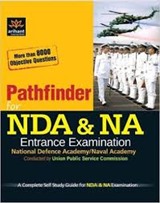 NDA
For mathematics NDA and Naval Academy by R S Agarwal
The Pearson Guide to Mathematics for NDA Entrance Examination by Pearson India
For General Ability Manorama Year Book 2015
For Objective General English by R S Agarwal and Vikas Agarwal
CDS
1. Arihant CDS by Satyajeet Rawat, Brijesh Tripathi
4. Special Class Railway Apprentice (SCRA)
Railway is one of largest recruiter in this country. Young undergraduates from all over the country apply for special class railway apprentice entrance exam conducted by UPSC. Competition is very tough and only few get selected.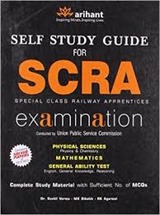 Self Study Guide for SCRA (Special Class Railway Apprentices) Examination (English) by Sushil Verma and R K Agarwal
SCRA – Special Class Railway Apprentices : Examination Conduducted by UPSC
Special Class Railway Apprentice Exam by Dr.Lal & Jain
Special Class Railway Apprentice : Previous Papers Solved by Ramesh Publishing House
5. IIT Join Entrance Examination (JEE)
Everyone knows about the IIT JEE exams. Even I appeared for this exam for 3 times. There are many books for clearing JEE. Some of them are

Mathematics
Tata Mc Graw Hill
Arihant Publications
R D Sharma
R S Agarwal
Physics
Resnick and Halliday
H C Verma
I E Irodov
Tata Mc Graw Hill
Chemistry
O P Tandon for Organic Chemistry
O P Tandon for Inorganic Chemistry
Arihant Publications
Bahal & Bahal
6. All India Engineering Entrance Examination (AIEEE)
All India engineering entrance examination or AIEEE is second most prominent exam after JEE. Students from all over India attempt for AIEEE because it is an entrance exam conducted at national level just like JEE.
So you need serious preparation time and here are some of the books.
Mathematics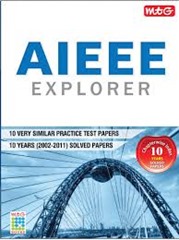 Dorofeev
R S Agarwal
S L Loni
Hall and knight
Physics
H C Verma
I E Irodov
L A Sena Collection
Tipler Physics
Chemistry
Arihant Publications
O P Agarwal IIT Chemsitry
R C Mukherjee Numerical Chemistry
7. AIIMS MBBS Medical Entrance Exams/Armed Forces Medical College Entrance (AFMC)
AIIMS is the number one medical college in the country. For medical students its their dream to get into AIIMS. The competition is very tough like 15,000 candidates for one seat, some of the important books for preparation are
AIIMS
AIIMS Explorer
Trueman's Biology Part 1 & 2
Pradeep's A Text Book of Biology
SC Verma Biology Books
Arihant AIIMS MBBS
A C Dutta for Botany
Dinesh Chemistry for 11 & 12
AFMC
AFMC is another exam for young undergraduates to become doctors in Armed Force. Books for AFMC are
Arihant 5 Mock Tests & Solved Papers for AFMC Entrance
Prakash Objective Zoology and Botany
8. IIM Common Aptitude Test (CAT)
I think everyone knows about Indian Institute of Management. They are just like IITs. Only difference is IIT is for undergraduates and IIM for post graduates. IIMs are one of the best management schools in the country.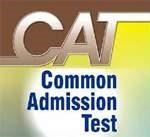 Some of the books for cracking CAT are
The Pearson Complete Guide to the CAT by Sinha
Quantitative Aptitude for the CAT (English) by Bala
A Modern Approach To Verbal & Non-Verbal Reasoning by R S Agarwal
How to Prepare for Logical Reasoning for the CAT by Sharma A
Quantum Cat by Verma
9. Common Law Admission Test (CLAT)

Getting into top law colleges of India is not an easy job. I would say CLAT is IIT of law  schools. For preparation you need books like
The complete success package – CLAT 2015 by Arihant Publications
CLAT Popular Master Guide – by R Gupta
10. Test of English as a Foreign Language (TOEFL)
The last but not the least is Test of English as a Foreign Language. TOEFL or IELTS are important if you want to get admission in US universities. Non native English speakers need preparation to pass this test.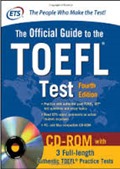 Some of the best books for preparation are
The Official Guide to the TOEFL Test, by ETS
Cracking the TOEFL iBT
Practice Exercises for the TOEFL, by Barron's
Cambridge Preparation for the TOEFL
Kaplan's TOEFL iBT Premier
McGraw-Hill Education 400 Must-Have Words for the TOEFL
So these were books for 10 different entrance exams for Indian undergraduate and post graduate students.
Start preparing for your entrance exams with these books.