In earlier days, extracurricular activities were the only source of entertainment. Hi-tech gadgets such as fancy LED televisions, smartphones, laptops, and computers did not exist when I was a student.
Every extracurricular activity I performed as a student is helping me till today in my day-to-day life.
Unfortunately, extracurricular activities for students are increasingly relegated to the backseat nowadays due to highly sedentary lifestyles.
The phenomenon is dangerous since a sedentary lifestyle can severely and adversely impact physical and mental health.
If you wish to develop an active lifestyle and learn several essential skills, I recommend trying out some good co-curricular activities.
You may find it challenging to choose an extracurricular activity to match your interests and age.
Hence, I am providing a list of the 25 best extra curricular activities for students. Your school or college may be offering some of these.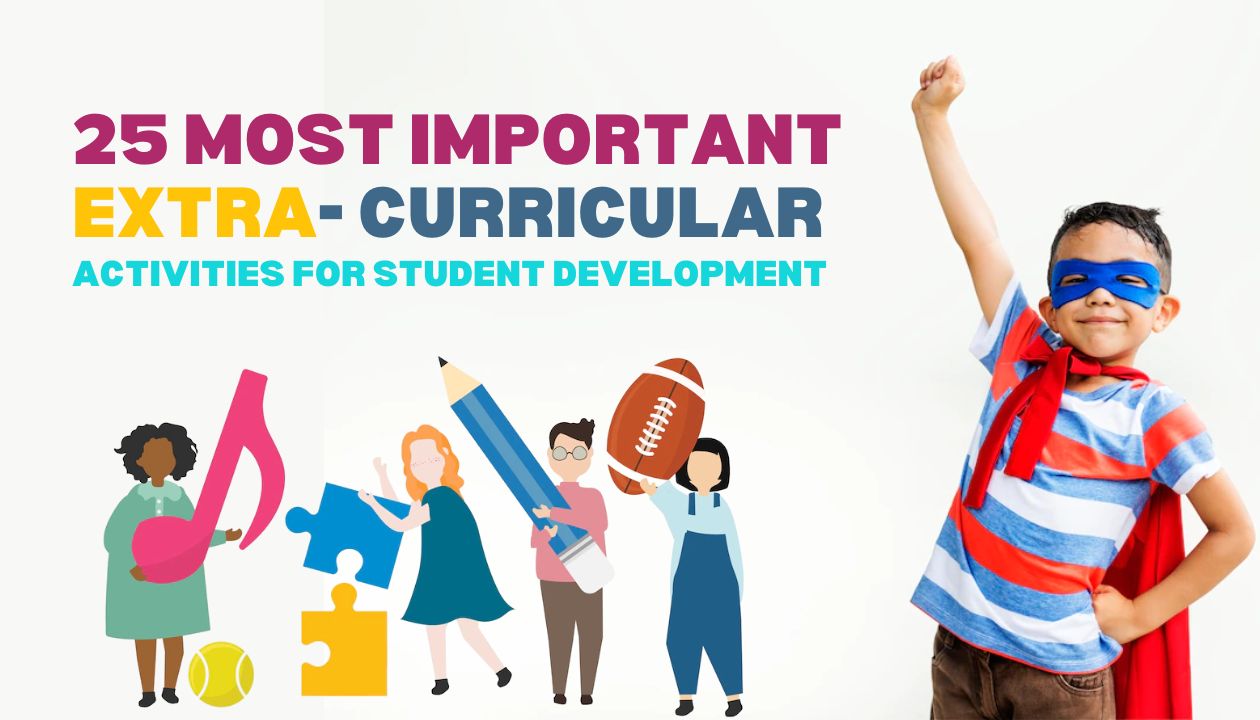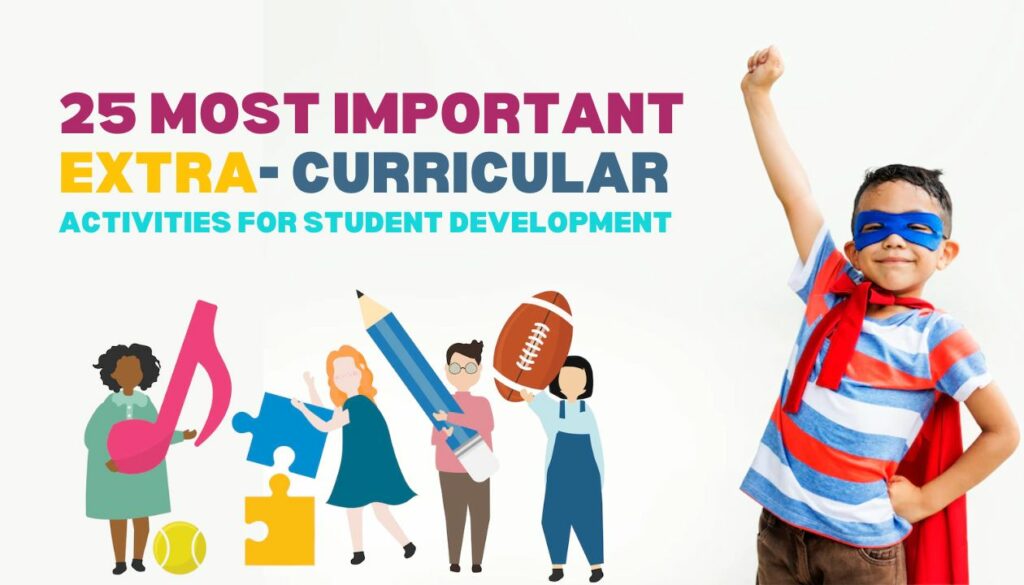 Table of Contents
Topmost Extracurricular Activities
These first five extracurricular activities examples for students that I am listing are the topmost. They will help you mold every element of your personality and increase your knowledge too.
Also, you will earn extra points for these extracurricular activities in your Secondary School Certificate and Higher Secondary Certificate mark sheets.
Also Read: Top 5 Lucrative Career Options People Ignore after HSC
1. National Cadet Corps
I rank NCC as a primary extracurricular activity for every school student. National Cadet Corps National Cadet Corps is possible for all female and male students above 13 years. NCC has two divisions- Junior- for school students and Senior- for college students.
As an NCC cadet, you will learn discipline, survival techniques, camping, self, and public hygiene, giving first-aid, crowd management, and many other vital skills.
This type of co-curricular activity is undoubtedly helpful in developing the essential life skills everyone should have in their life.
2. Girl Scouts and Girl Guides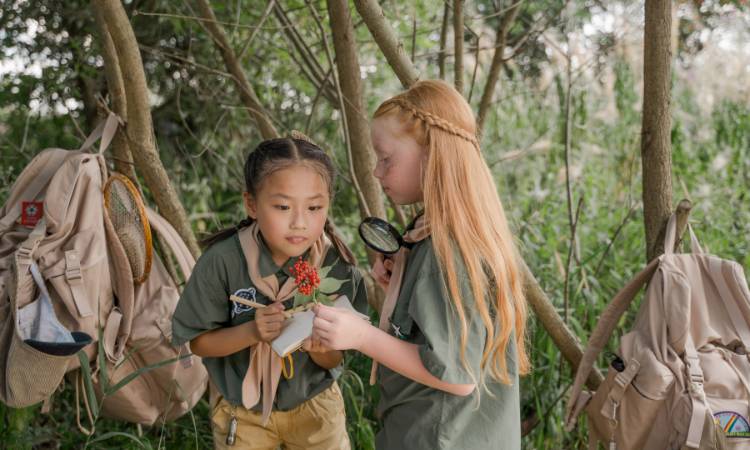 Girl Scouts and Girl Guides is an excellent co-curricular activity offered by schools. As Girl Scout or Girl Guide, you will be part of an international community that consists of 10 million female students in 150 countries.
You will acquire essential skills, including leadership, and develop a better understanding of self and others.
Girl Scouts and Girl Guides also learn public speaking and organizational skills that help them lifelong to attain leading positions at work and in business.
3. Boy Scouts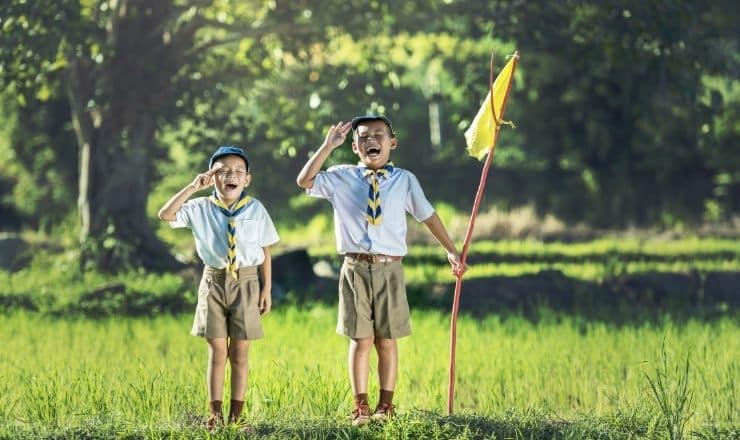 Boy Scouts is an extracurricular activity that your school will be offering. As Boy Scout, you are a member of a worldwide community of some 40 million students in 170 countries.
It empowers you to become a responsible citizen and capable leader by imparting skills that cannot be learned at school. You will attend camps and jamborees in your country or abroad.
4. Amateur Radio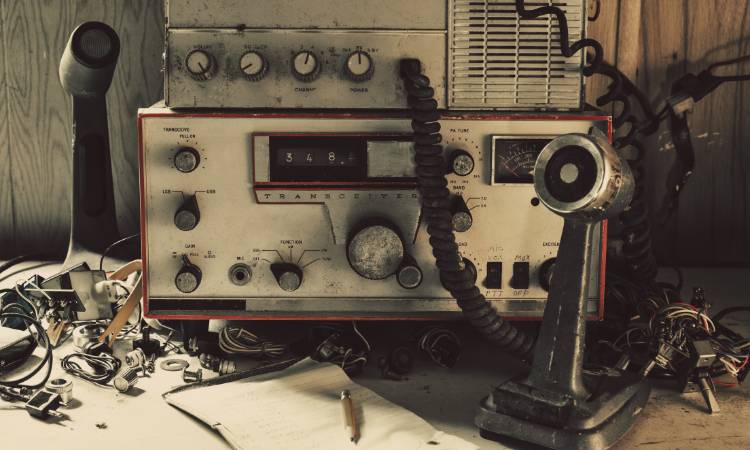 If you are 12 years or older by age, you can get an Amateur Radio license from the Ministry of Communications. You will have to pass a simple exam to get the license from the ministry's Wireless Planning and Coordination (WPC) Wing.
Several prestigious educational institutes, such as the Indian Institute of Technology, have their amateur radio clubs. The activity is also called ham radio. Upon getting a license, you can communicate by radio with other hobbyists around the world.
You will be able to rush to disaster areas to establish communications and help in providing relief and aid to victims.
5. National Service Scheme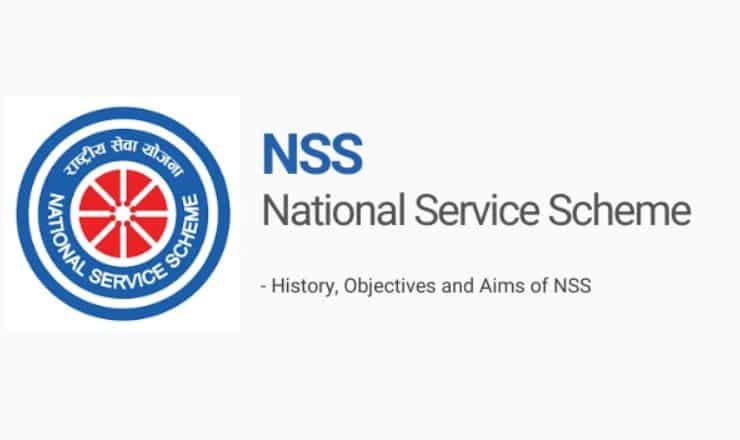 This extracurricular activity is also called National Social Service and will be available from your school or college. NSS is all about volunteering for various exciting and educational activities.
It will help your personality development by participating in projects that benefit the community. This extracurricular activity is sponsored by the Ministry of Youth Affairs and Sports.
Extracurricular Activities for Fun & General Knowledge
You can learn and have fun at the same time by engaging in the five extracurricular activities. General knowledge is a vast, unfathomable field.
Nobody can learn everything. But you can gain a lot of good experience with these four extracurricular activities.
6. Pen Friends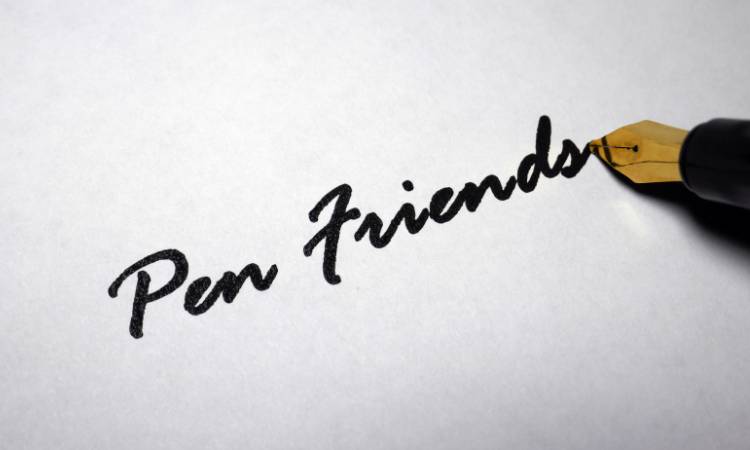 You might not have heard of pen-friendship or participated in this extracurricular activity. It involves writing letters using paper and pen and sending it to an unknown person in some distant country by post.
This sounds very old-fashioned and laughable since we now live in an era of Facebook and email. But this age-old hobby flourishes till today, and some schools include extracurricular activities in their list. Pen-friendship helps you understand foreign cultures and increases general knowledge.
Also, it is one of the best ways to improve your communication and interpersonal skills, as they play a vital role in the student's overall growth.
7. Philately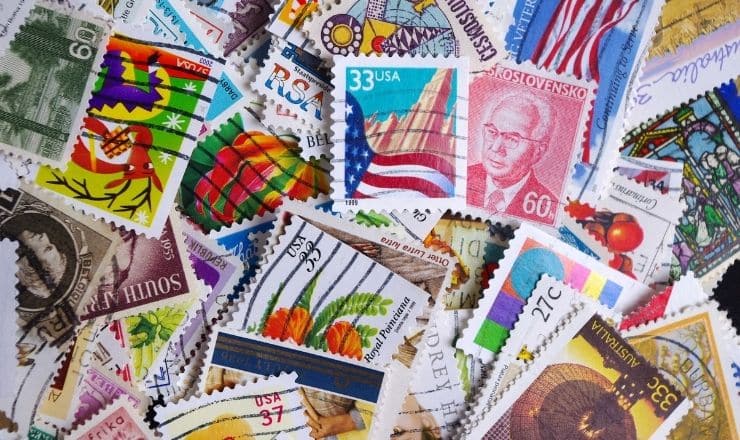 Philately is the hobby of collecting postage stamps and other postal material. Several schools in India have philatelic clubs where students can display and exchange stamps with other collectors. You can also start a philatelic club at your school with some help from teachers.
Collecting stamps increases your general knowledge immensely. Very few are aware of the fact that stamp collection can also help you make a few bucks.
8. Numismatics & Notaphily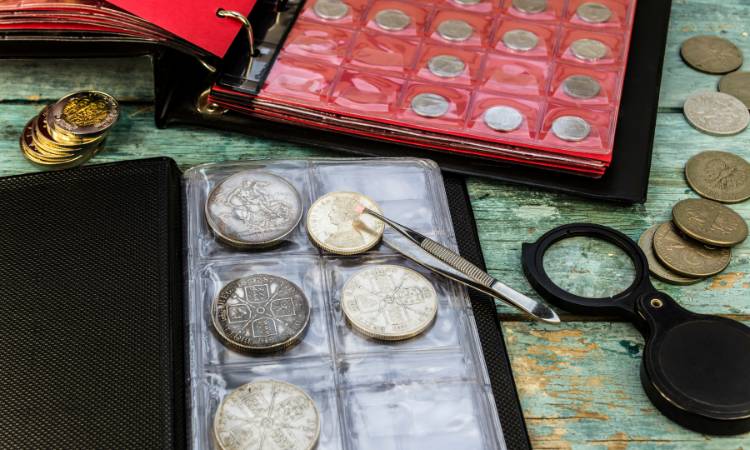 Numismatics and notaphily is the activity of collecting coins and currency notes. There are clubs for this extracurricular activity at some schools and colleges in India. This hobby also increases your general knowledge immensely.
9. General Knowledge and Quiz Contests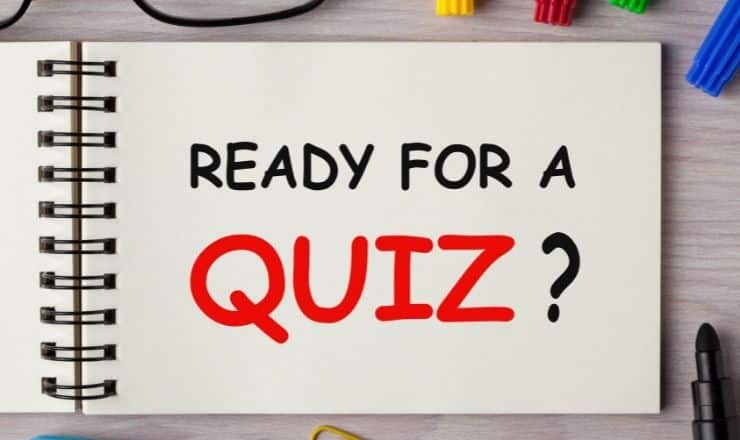 You will find many quiz contests in your school, college, online, and your neighbourhood. Some radio stations in India also conduct quiz contests where you have to call in and answer questions to win prizes.
It is one of the best Studying general knowledge and participating in quiz contests also gets to certificates that can be used when applying for jobs after completing education.
Also, watch quiz contests on TV. A student should enrol themselves in specific quiz contests like the Limca show of Book records, TCS IT Wiz, Times of India NIE Quiz, RBI Quiz, CBSE Heritage Quiz, and many more.
Also Read:25 Most Common GK Quiz question In India in 2022
Extracurricular Activities for a Maths lover
Most students hate mathematics as a subject because it involves complex formulas and calculations. But you can develop it as an extracurricular activity and use skills to crack school and college exams and to pass entrance exams.
10. Math Clubs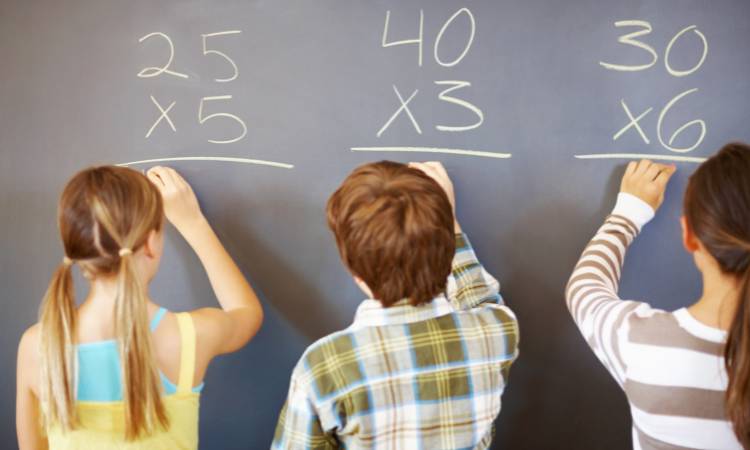 If you are planning on making a career in engineering and other professional fields, excellent mathematical skills are necessary. You can acquire high-grade skills by joining a good math club.
You can join several online math clubs like the All India Ramanujan Maths Club(AIRMS) and the Indian Mathematical Society. Also, your school or college may have one.
11. Sudoku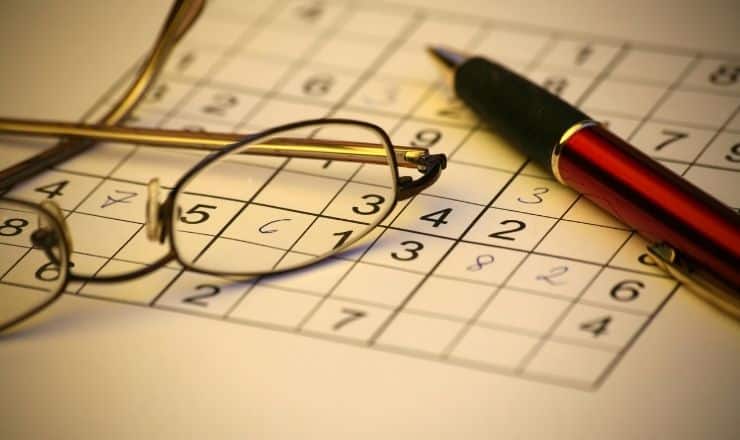 Sudoku is a puzzle where you use logic and place numbers. It is an excellent pastime activity and a fun game that excites you. There are several Sudoku clubs in India where you can get a membership.
Nowadays, newspapers and magazines also carry a Sudoku puzzle daily that you can solve in your free time. Online riddles and Sudoku books are also available.
12. Number Games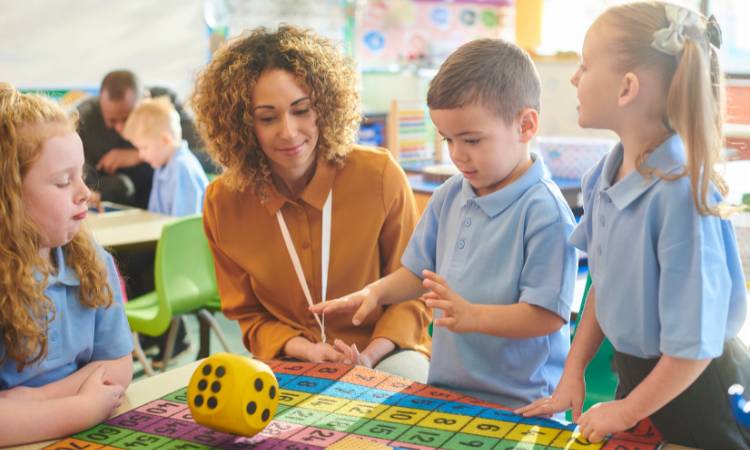 You can play a countless number of games online. There are math games for students of all grades- from preschool students to seniors.
Number game is one of the best extracurricular activities for students that want to improve their math skills.
Extracurricular Activities for Mental Power
As a student, I faced lots of difficulties in remembering things I learned at school and college. It is also important to memorize what you learn at school or college because that is real knowledge. Instead of cramming your lessons, increase your memory power and score high marks.
13. Memory Games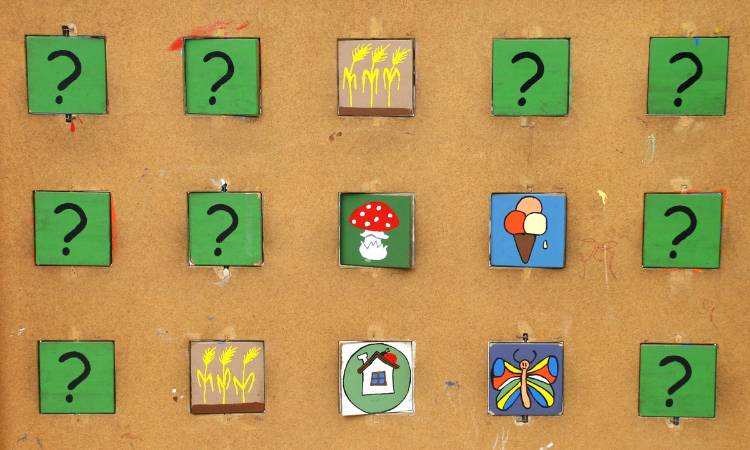 Playing memory games helps you to boost your mental power. Usually, school teachers will conduct memory games in their free time.
You can also play memory games with classmates and playmates outside school hours. It involves all players writing the names of animals, places, things, and other stuff.
14. Chess Clubs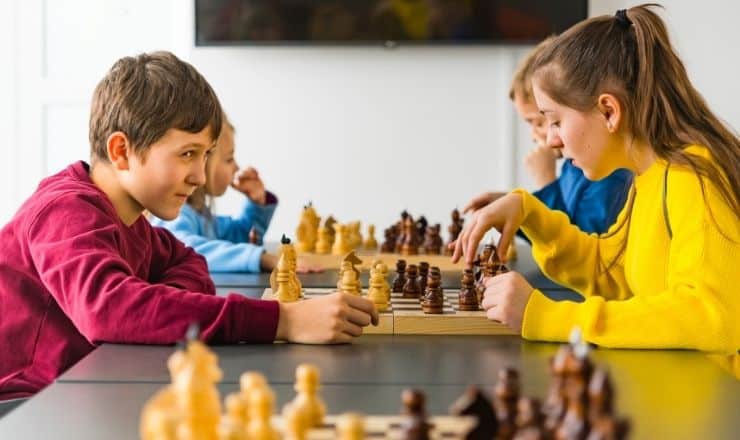 Improving concentration and focus is possible by playing chess. This is a must-try an extracurricular activity that may also be available at your school.
Additionally, you can join chess clubs in your neighbourhood and participate in tournaments.
Certificates of participation in competitions are a great asset when you apply for jobs. One such famous chess club in India is Alekhine Chess Club that interested students can opt for in the future.
15. Yoga and Meditation
After the United Nations declared June 21 as International Yoga Day, a lot of schools are holding classes to teach Yoga and meditation to students.
Join these classes because Yoga and meditation are very beneficial for overall mental and physical wellness.
Constant exercise improves students' concentration as the mind learns to focus and retain better. To know more benefits of Yoga, you can check out this link on how Yoga helps to improve productivity.
Extra curricular Activities for Spoken & Written English
India is not a native English-speaking country, though the language is widely spoken here. Though English is taught at schools, you may face some difficulties in communicating in this language.
You can develop excellent written and spoken English schools by participating in some extracurricular activities.
16. Toastmasters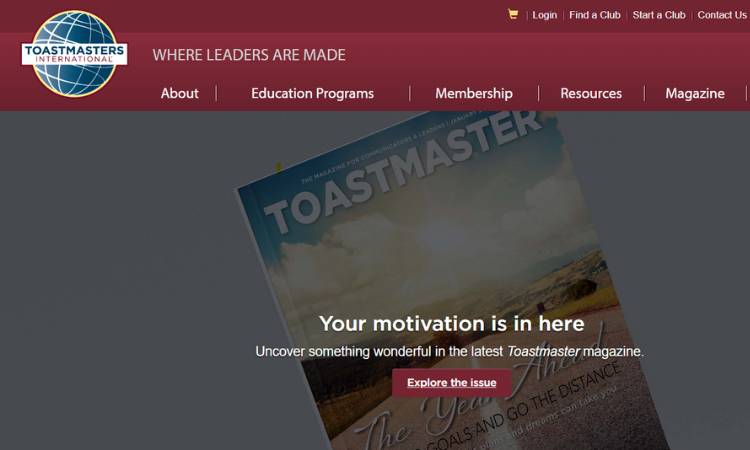 Toastmasters are an international club that helps people develop speaking and leadership skills. I recommend you to find and join a Toastmasters club in your area. You can also get certificates from Toastmasters that will help you in the future.
17. Essay Writing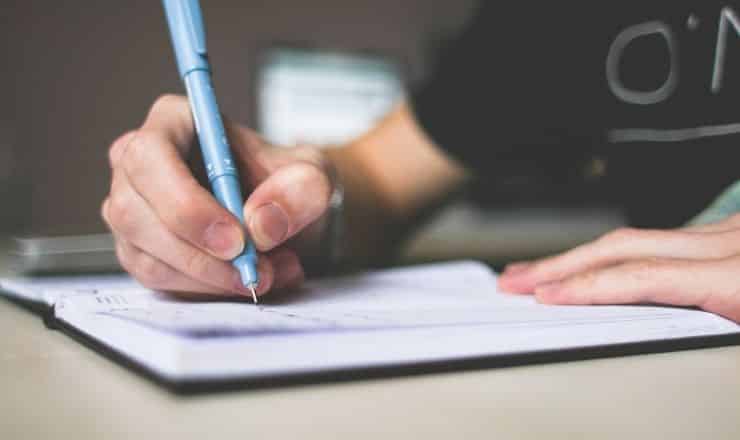 Essay writing is very much part of your curriculum and co-curricular activity. But you can take it further as an extracurricular activity by joining essay writing clubs.
It will help you develop excellent vocabulary and grammatical and punctuation skills in English writing.
18. Story Telling Competitions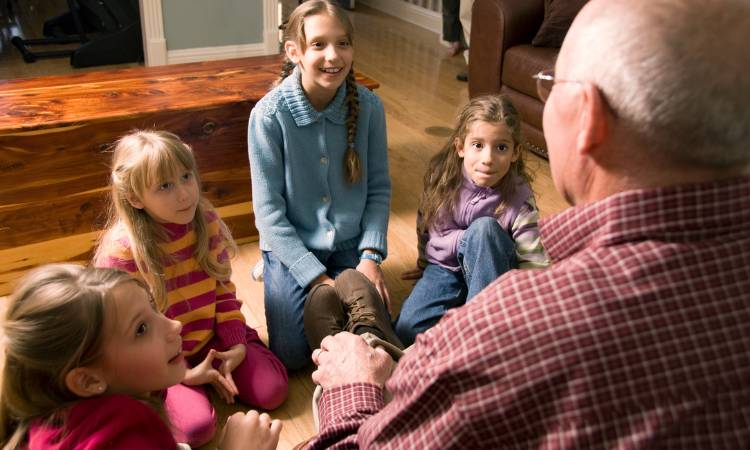 Schools also conduct storytelling competitions as co-curricular activities. Here too, you can develop it as an extracurricular activity.
You will find several clubs in your area that conduct storytelling competitions. You will also have to write your own short stories.
Writing short stories helps to bring out and develop your creativity. Students who are passionate about storytelling can further develop these skills and make their careers in blog writing or content writing.
You can know more about blogging through this complete guide on how to start a blog on MoneyConnexion.
19. Debate Clubs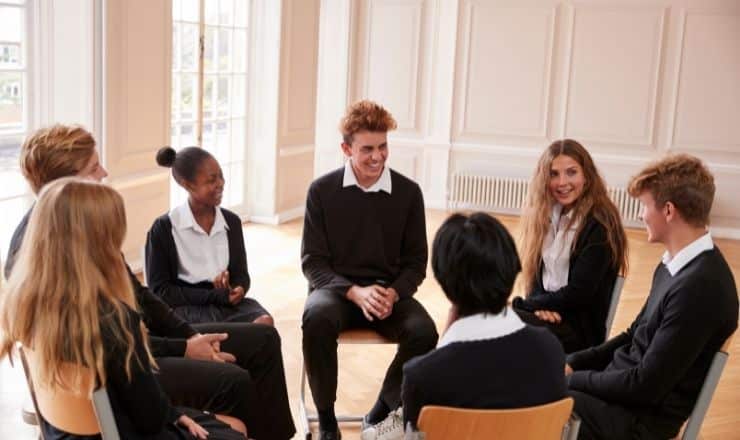 Generally, various top colleges in India organize debate clubs in India. You will find them very interesting since a wide range of topics is debated among students.
Debating helps you gain insights into various issues. It also helps develop English speaking skills while overcoming shyness and stage fright.
It teaches skills that are vital for career growth, such as putting forth your viewpoint without offending or hurting others.
20. School/ College Magazine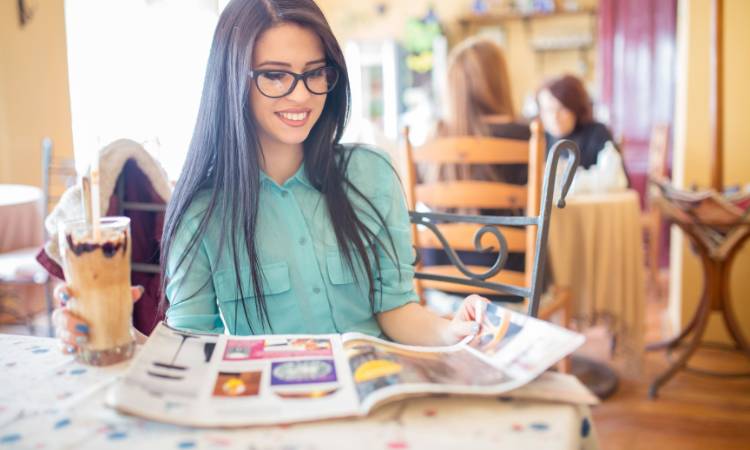 Work as a reporter, sub-editor, or contributor for your school and college magazine. You can also propose launching an online newsletter for students and teachers and getting classmates to contribute.
It will help you gain English language skills and can prove handy if you want to enter the media field.
Extra curricular Activities for Science Skills
Science and technology witness rapid changes. Therefore, it is very essential to keep yourself abreast of the latest developments in these fields.
Engaging in science-based extra curricular activities also enables you to score high marks and qualify for entrance exams for professional studies like engineering.
21. Science Clubs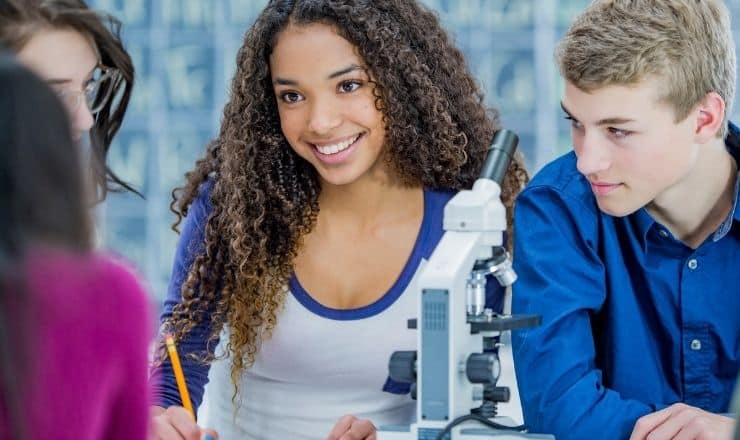 While your school or college will have a science club, you can also join an outside one. Lots of online scientific clubs that suit your likes are available nowadays. You can conduct experiments and participate in group projects.
There are multiple science clubs in India, like Vigyan Prasar and Science Society which students should try indulging in their tender stage of life.
22. Astronomy Clubs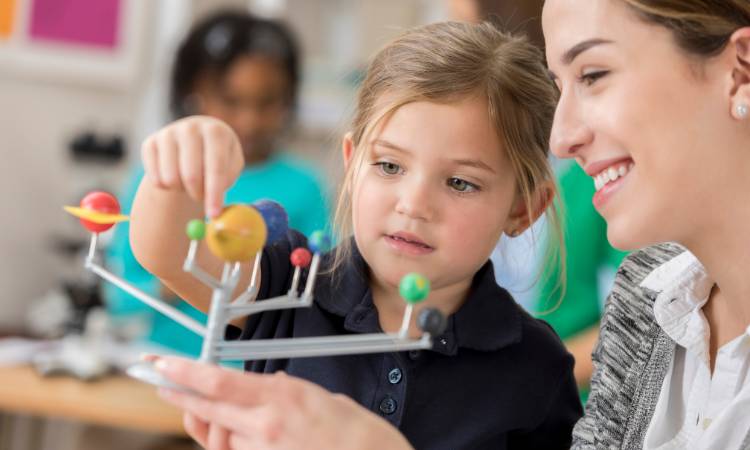 Stargazing can be very interesting. Join an astronomy club to learn about the movement of planets and stars, learn more about galaxies, and see the hidden wonders of space.
There are countless astronomy clubs in India. You might get lucky and find an inhabited planet.
Extra curricular Activities for Sports and Fitness
I am mentioning sports and fitness-related additional curricular activities at the bottom of this article for one simple reason:
You have to include sports along with any of the above extracurricular activities for a successful life as a student and in a career.
Above all, it ensures your physical fitness. Sports certificates are extremely useful when applying for jobs since they indicate you have endurance and are a team player.
23. Cricket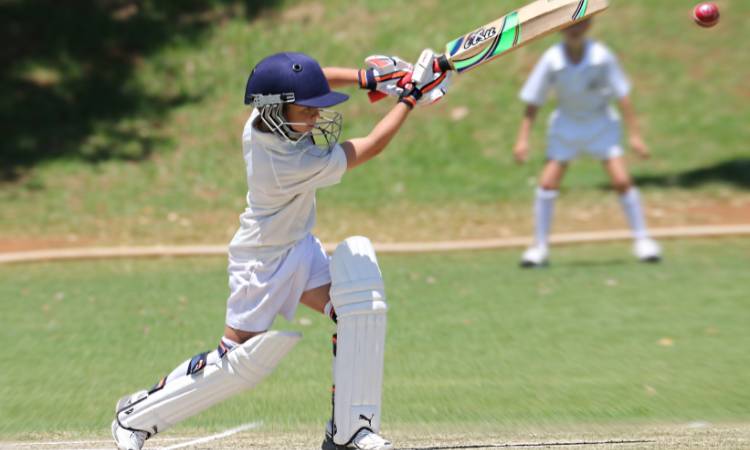 It goes without saying that cricket is the most popular game in India. While your school will have cricket as a sports activity, I encourage you to go further and join a club. Cricket can open your doors to a great career and wealth.
24. Football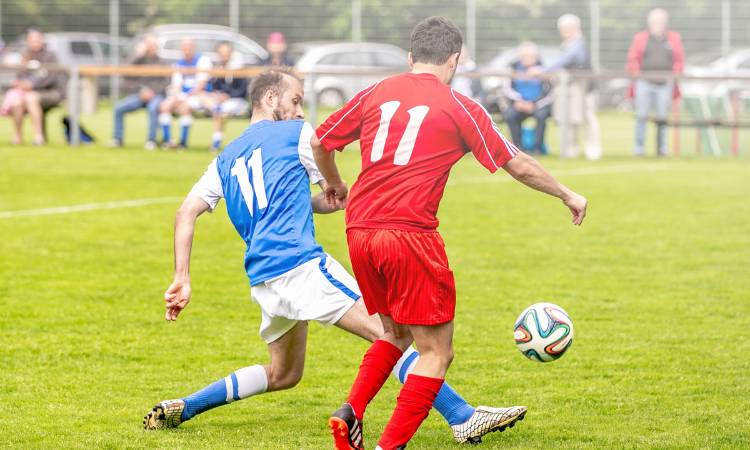 With the launch of the Indian Super League, soccer or football in India has become very popular. Football is also included as a sports activity at schools. Yet, you can train professionally and play for clubs with teams for your age.
25. Martial Arts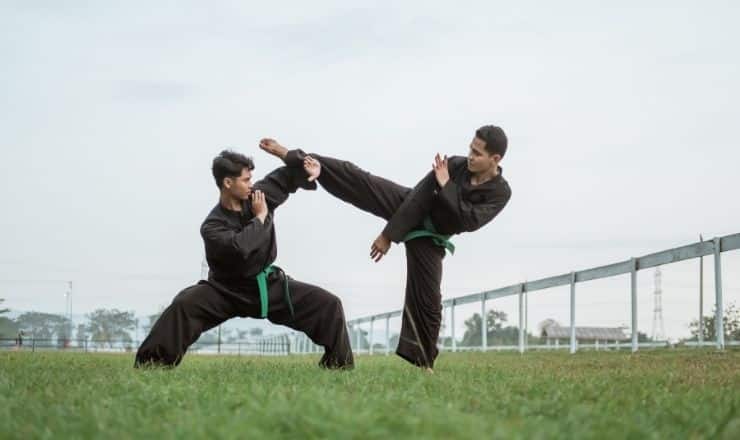 Martial Arts are both a sport and a form of self-defense. Nowadays, it is very essential to defend your loved ones and self from criminals and anti-social elements. I encourage all girl students to learn martial arts to protect themselves.
Importance of Extra curricular Activities
Extracurricular activities for students are very important. This is because most students are now leading sedentary lifestyles.
Several factors are contributing towards the lack of interest in extracurricular activities for students and the resultant inactive lifestyles.
Reasons for Sedentary Lifestyle of Students
The phenomenon of inactive lifestyles is not limited to urban centers only: students in rural areas are equally prone.
Some of the main factors for the lack of interest in extracurricular activities and resultant sedentary lifestyles can be blamed on technological advances.
Widespread use of smartphones among students for gaming and entertainment is caused by increasing disposable income among working parents.
Easy access to computers and high-speed Internet is also for gaming, entertainment, and social media networking.
Overemphasis upon studies by parents to ensure their children score high marks.
Rat race for getting admissions to professional courses forcing students to prepare for entrance exams in their spare time.
The 'mall culture' encourages students to spend more time at malls and food courts in fruitless pursuits.
Availability of round-the-clock TV channels.
Inability of working couples to effectively monitor how children utilize their free time.
Weakening of taboos related to consuming alcohol among students above 18 years of age.
Final Thoughts
This cocurricular activities list is never-ending, and there are many other extracurricular activities to choose from.
Let us know if you think of any other interesting co-curricular activity that we missed out on in our comment section below.
Before concluding, I emphasize that extracurricular activities can become the defining line between your success and failure as a student and in life.
Unfortunately, the Indian educational system does not emphasize students' innate or inborn skills.
As a result, you might not find enough opportunities to develop your talents only with school or college curriculum. Extracurricular activities for students help bridge this gap between education and innate skills.
Nowadays, most employers look at co-curricular activities and achievements written on the CVs of jobseekers. Students participating in more than one extracurricular activity also excel at studies and develop good personalities.
Therefore, I encourage you to take more than one of these extracurricular activities for students. It not only develops the overall personality of an individual, but the mention of extracurricular in the resume will also add value to your resume.