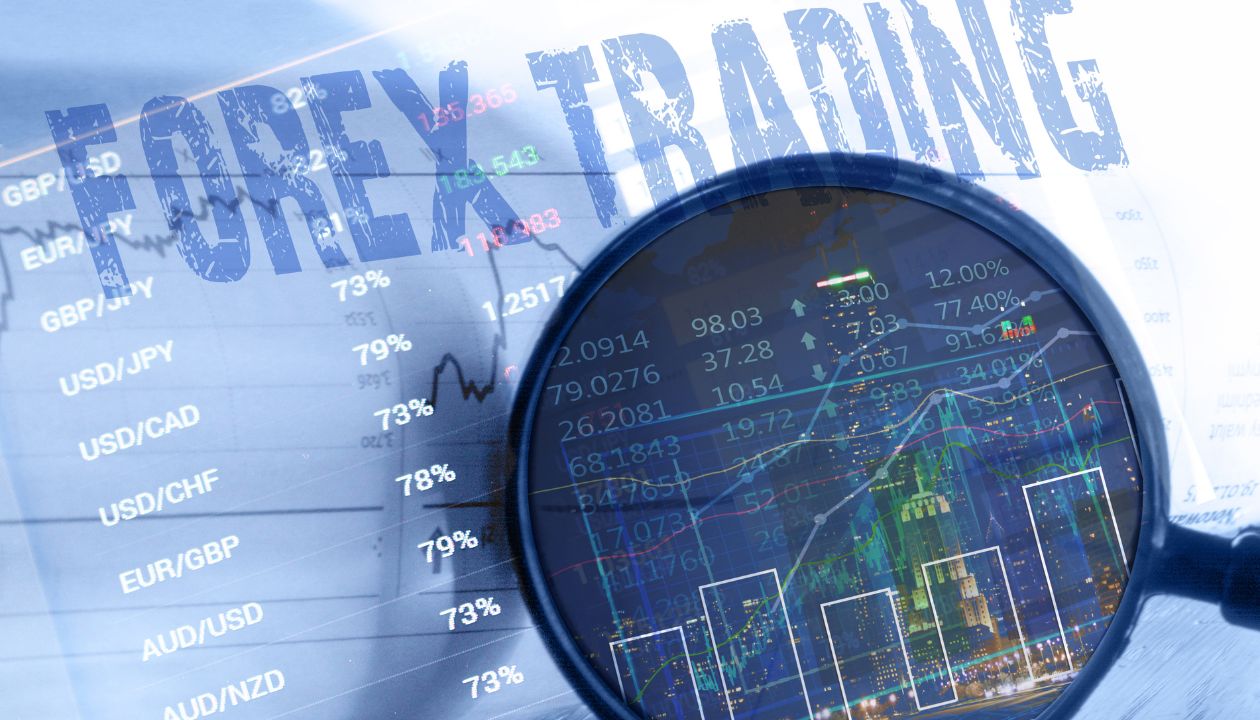 The Forex market is without a doubt the world's largest financial market. One element that attracts investors to the forex market is that, unlike other markets such as shares, it is open 24 hours a day, seven days a week.
Forex trading is a fast-paced industry, so many ordinary investors avoid it. Regarding currency trading, financial institutions account for the lion's share. Trading currencies is one of the riskier financial options. Traders can make significant returns if they use the correct tools and tactics.
Fortunately, numerous internet tools are available to help you start FX trading.
A decent Forex trading class is usually offered as part of membership in a trading forum and is produced with the knowledge and experience of successful traders.
Online videos, webinars, trading simulations, chat rooms, and access to mentors are standard features of self-paced courses. When students are ready, they can start applying what they've learned in class to real-world trading.
What is Forex Trading? & How Does Forex Trading Work?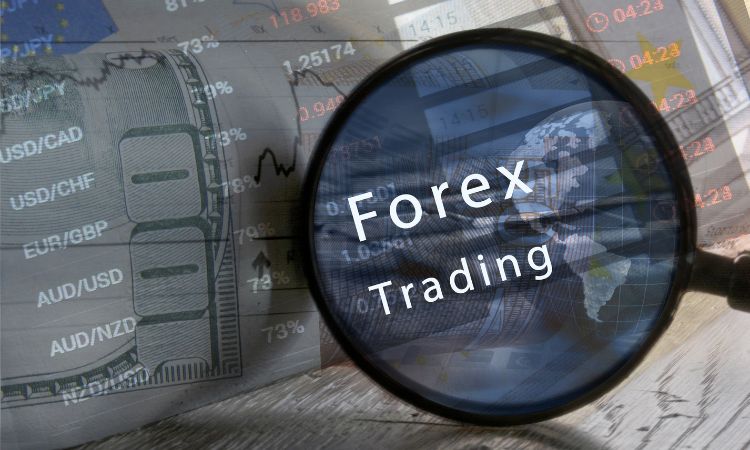 Forex trading, also known as foreign exchange or FX trading, is exchanging one currency for another to gain a financial advantage. Most Forex trading takes place on the spot market, also known as the Forex market, where coins are bought and sold at current prices.
As with the stock market, there are no centralised exchanges. A global network of banks and financial organisations manages the Forex market.
The most common way to trade Forex is as a currency pair, which involves buying one currency while concurrently selling another. The most commonly traded pairs are the euro vs. the US dollar (EUR/USD) and the British pound versus the US dollar.
Most traders that speculate on Forex prices do not take delivery of the currency but rather forecast the direction of exchange rates to profit from price fluctuations. They do it by trading derivatives, which allow them to bet on the price movement of a currency without really owning it.
Also Read: 10 Best Forex Cards in India in 2023
Table of Contents
Best 12 Online Forex Trading Courses in 2023
Here are the ten best forex trading courses you can join. Most of these courses are free, but if you want to be a pro in forex trading, you can also check their premium courses.
1. ForexSignals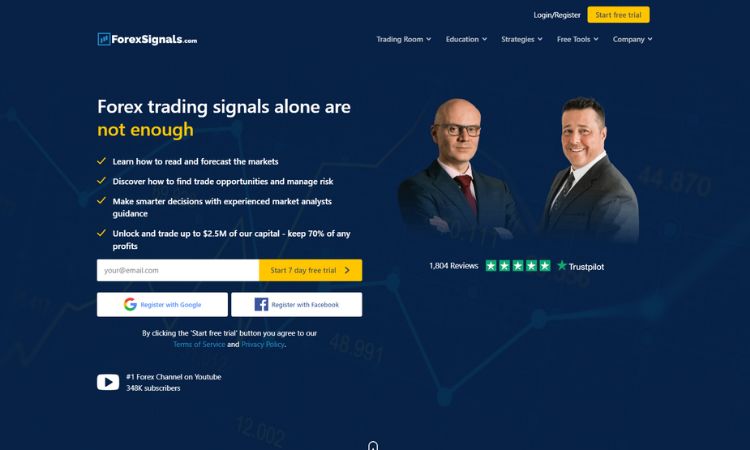 ForexSignals.com is a complete package that includes an in-depth instructional course, access to professional trading tools, continuing expert coaching, and a seven-day trial. As a result, we recommend ForexSignals.com as the best overall Forex trading class.
Benefits:
Courses with a lot of information
Mentorship, proprietary trading tools, and a live trading room are available.
For annual payments, there is a significant membership discount.
A seven-day free trial is available.
ForexSignals is, at its core, a knowledge and learning center for the Forex sector. To round out what we feel to be the most outstanding overall Forex trading program, it largely relies on best-in-class trading tools, a close-knit trading community, and mentoring by top trading pros, in addition to providing exceptional courses.
ForexSignals.com's mission is to teach its students how to trade, utilizing their exclusive methods for recognizing trends and generating signals.
Professional traders that trade on the same information they teach reinforce the knowledge and training they teach. It appears that the formula is functioning. More than 83,000 people have joined the community trading room, and its YouTube channel has over 330,000 subscribers.
Course Details:
Instructors – Nick McDonald
Level – Intermediate
Rating – 4.4 out of 5 stars from users
2. Asia Forex Mentor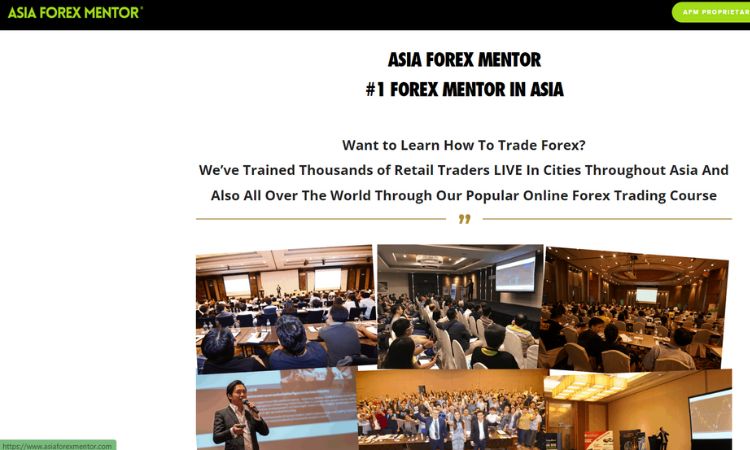 The founder of Asia Forex Mentor, Ezekiel Chew, isn't your ordinary trainer. He is a well-known financial expert usually invited to speak at major financial conferences. Retail traders are clamouring for his insights into the live market.
Benefits:
Several classes are available in video format.
Excellent quality
It's self-paced, and you'll have access to it for the rest of your
Covers a wide range of subject matter in the classroom.
Throughout the course, numerous examples are helpful.
Ezekiel is regarded as one of the best traders in the area who is committed to giving back to the community. Ezekiel makes six figures for every deal in his trading and trains traders for banks, money management organisations, and prop trading outfits behind the scenes.
His well-respected One Core Program teaches you how to trade not just Forex but also stocks, commodities, cryptocurrency, and other assets.
The One Core Program Includes the Following Topics:
He uniquely reads charts, combining price activity and other indicators.
His 16 high-win-rate techniques can be applied to any market move.
Many beginner traders have become full-time traders thanks to the widely popular Road to Millions technique.
The business of trading, trade administration systems, and a proprietary point calculation system are only a few topics covered.
It's no surprise that the One Core Program is regarded as one of the most effective trading courses available.
Course Details:
Instructors – Ezekiel Chew
Level – Beginner to Intermediate
Duration – 7 days free trial
Rating – 4.5 out of 5 stars from users
3. Traders Academy Club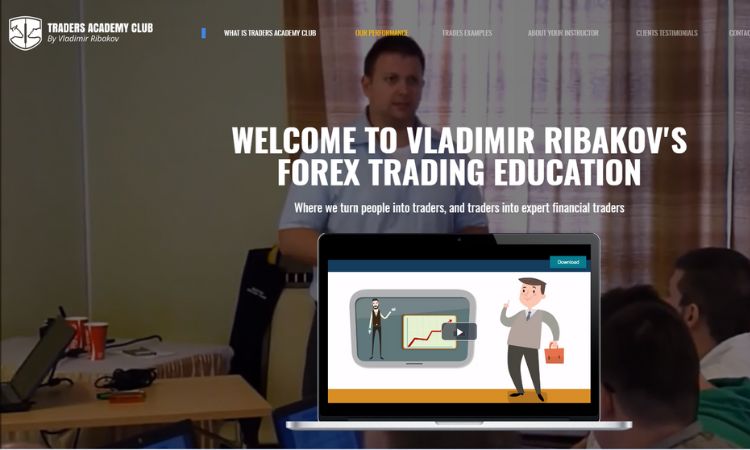 Traders Academy Club provides all the instructional resources and tools to push you to the next level, whether you're new to Forex trading or an established trader looking to advance, and it's only $297 a year, making it our pick for the most outstanding value in a Forex trading course.
Benefits:
Training for traders of all levels of expertise
Educational resources aplenty
Real-time trading ideas are available.
The chat room is large and busy.
Mentoring in a group
Ebooks and training materials are available for free.
Regardless of your level of Forex trading expertise, Traders Academy Club offers a learning platform to assist you in trading at a higher level for just $297 per year, making it the most excellent value for a Forex trading education on our list.
TAC was created by Vladimir Ribakov, an internationally trained financial technologist, as a one-stop shop for traders of all levels of experience.
Students have access to a robust Media Zone with hundreds of recorded webinars for novice and seasoned traders. It also includes records of Live Trading Room sessions, recorded trading simulations, and analysis films. Students get access to instructor help 24 hours a day, seven days a week, and a lively chat room where all users interact with Vladimir. Weekly live webinars are available.
The live trading sessions, which can be observed online daily, are the course's most famous part. Students will receive Forex indications and extensive analysis during the sessions, which will break down the mechanics of each trade proposed.
Course Details:
Instructors – Vladimir Ribakov
Level – Beginner to Intermediate
Duration – 1 Year
Cost – $297
4. eToro Trading School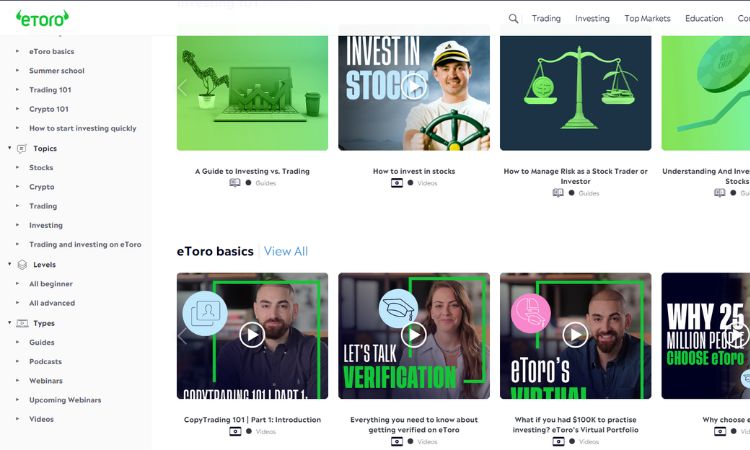 The eToro Trading School's one-day training covers various trading topics, including FX, cryptocurrencies, and stocks.
Henry Ward, a professional trader with over ten years of expertise, leads the in-person course.
Benefits:
There are options for both classroom and online instruction.
Beginner traders will benefit from these tips.
Best for: Getting a broad understanding of multiple markets
The information is ideally suited to newbie traders or those wishing to learn more before plunging their toes into the sea, despite the course's claim that it is acceptable for traders of all abilities.
You'll be given an overview of the financial markets, understand key phrases and what they mean, and be guided through the fundamentals of trading.
Course Details:
Instructors – Henry Ward
Level – Beginner to Intermediate
5. Daily Forex FX Academy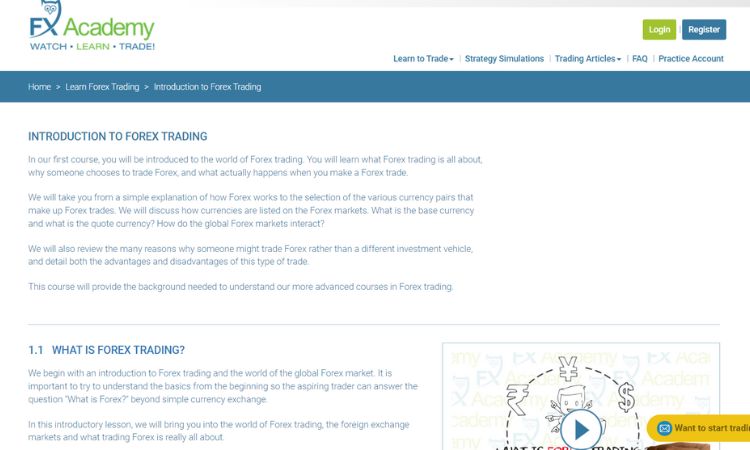 FX Academy is the most acceptable free alternative for a Forex trading class because it was created by a worldwide recognised Forex authority, written by highly acclaimed Forex traders, tailored for traders of all experience levels, and it costs nothing.
Benefits:
There is no charge.
Offering a whole course
Simulations of strategy
FX Academy was founded by DailyForex.com, a well-respected and authoritative Forex website providing daily Forex news and analysis since 2006 to provide traders of all levels of experience at no cost with the skills and knowledge they require of Forex. As a result, FX Academy was chosen as the most acceptable free alternative for a Forex trading course.
The 15 programmes available at FX Academy are written by renowned Forex traders Adam Lemon, Cliff Wachtel, Huzefa Hamid, and Alp Kocak and vary from basic forex orientation to advanced trading strategies, with all classes presented in an engaging and stimulating manner.
Each category includes an animated film, reading material, and tests. Students can take their time and learn at their own pace because the course is self-paced.
Students can learn through Plan Simulations based on real-world market situations and trading strategy execution.
FX Academy teaching resources and trading tools are available at no cost. The only thing you have to invest is your time. However, you forfeit any mentoring or access to a live trading room that a premium school might provide by paying nothing.
6. Forex – Trading Around the World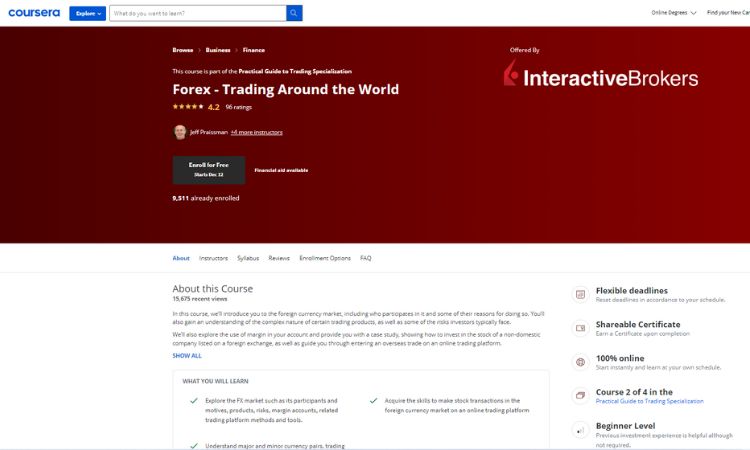 It is a part of a four-part course on Coursera called the Practical Guide to Trading Specialization. It's great for new traders who want a step-by-step introduction to the foreign exchange market and its players.
The primary and minor currency pairings used in the market, the various trading products, the sorts of dangers investors encounter, and margin accounts will all be covered in this course. After completing the course, they will also be prepared to participate in the foreign exchange market.
Interactive Brokers, a well-known stock brokerage firm, offers the course. It takes a hands-on approach; students will understand how to use margins in their trading accounts. In addition, the system will employ a case study to demonstrate how to invest in foreign exchange and engage in international trade.
The syllabus for the course is broken into three sections. When you enrol, you will study the following:
Around the World Trading
FX Trading: An Overview
Getting Started in an Overseas Business
Learners complete the course at their own pace and receive a certificate at the end. We recommend finishing the other three parts of the Practical Guide to understand overseas markets better. The complete course will teach you how to trade different financial instruments, including options, futures, and shares, and understand global capital markets.
Course Details:
Instructors – Jeff Praisman, Lucas Deaver, Mary MacNamara, Steven Levine, and Andrew Wilkinson.
Level – Beginner
Duration – 13 hours
Rating – 4.1 out of 5 stars from users
Cost – Free
7. Three-Figure Pro Trader (3 Course Bundle) – Alison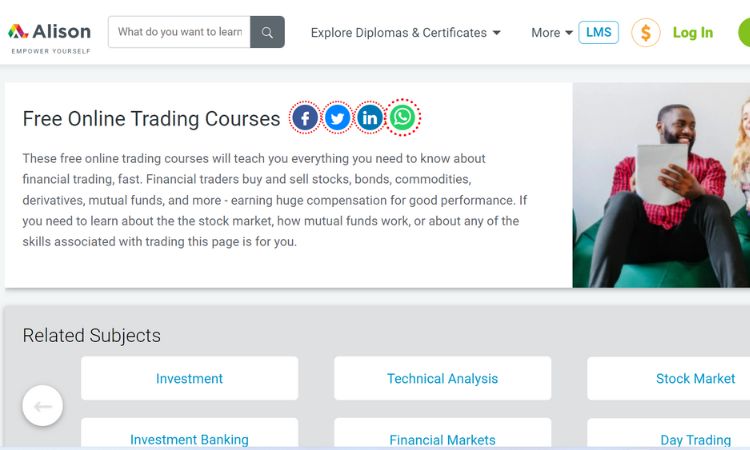 It is the best option for anyone looking to improve their trading skills. This course will provide learners with everything they need to become experienced traders by addressing the three major problems that beginning traders face.
Springboard Trading Academy offers a self-paced version of this course on Alison. Once users enrol, they have lifetime access to the course materials and can begin and finish the course whenever they like. Anyone who registers and isn't satisfied with the class gets a 30-day money-back guarantee from Springboard.
The Syllabus's Three Main Points are as Follows:
Education
Implementation
Capitalisation
The two basic market analysis approaches, fundamental and technical analyses, will be covered in the course material. Learners will be provided with verified and time-tested educational materials. They'll also have access to some of the best trading tools to help them put the theory into practice. Finally, the course will assist students in understanding the various methods for increasing capitalisation to increase the amount of money in their trading accounts.
The three courses can also be purchased separately by students. The package, on the other hand, comes with a 50%+ discount.
Course Details:
Instructors – Thomas Franklin
Level – Beginner
Cost – £370
8. Learn to Trade the News – Udemy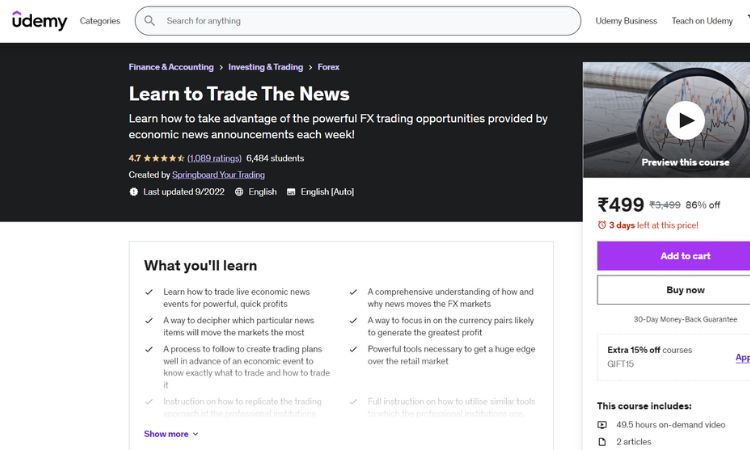 Economic news reports trigger large fluctuations in the financial markets. As a result, traders must grasp how to profit from these announcements by using news-based trading.
The course is self-paced and available on Udemy, much like the other options on our list. The course is designed for traders who want to learn a time-saving trading approach. It teaches students how to profit from live economic news events by leveraging them.
It also discusses how retail traders might copy the techniques of professional institutions, the instruments that give traders an advantage over the retail market, and why news impacts the markets. Learners will also be taught how to create trade plans before a significant economic event.
Although traders of any skill level are welcome to attend, it is preferable if you have already grasped the fundamentals of forex trading. The course will cover how to set up and use your trading account, but traders who already know how to trade can benefit from it.
Breakdown of the Course Content:
Welcome and Introduction
Opening your trading/broker account
Getting familiar with economic news trading the news
Setting yourself up like a Pro-Trader or Master in trading
Placing the trade
Risk managing your trades
Trade Examples
Your ongoing support
Conclusion
Bonus Forex Videos
Student Interviews
Course Details:
Instructors – Thomas Franklin
Level – Intermediate
Rating – 4.5 out of 5 stars from users
Cost – $114.99
9. The Complete Foundation Forex Trading Courses – Udemy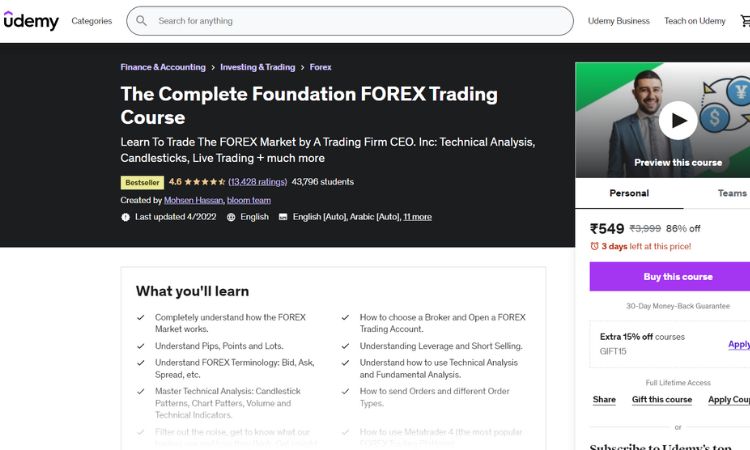 This course is an Udemy best-seller and covers all the fundamentals you'll need to start trading Forex. The system is foundational, as the name implies, and is designed for novice and intermediate traders who are still learning the ropes.
Learners will be taught how to trade the forex markets by the CEO of a trading firm in this course. Mohsen Hassan, the instructor, is also the founder of Boom Trading.
In this course, he teaches students how to become successful and consistently lucrative traders. The period begins with an overview of money's history and the organisation of the currency market, as well as industry terms. Users are also introduced to Metatrader 4, a central trading platform.
The economic calendar, chart patterns, candlestick patterns, and technical indicators are all covered in the course. In addition, the curriculum includes a live trading session in which the instructor demonstrates how to apply the theoretical aspects to real-time trading.
A Detailed Breakdown of the Course:
Introduction
The History of Money
The Forex market and quotation
Forex terminology
Brokers
Different ways of analysis
Charts and trends
Chart patterns
Technical indicators/ Analysis
Fundamental analysis
Platforms
Risk management
Money management
Trade analysis
Live trading
Trading psychology.
Course Details:
Instructors – Mohsen Hassan
Level – Beginner
Rating – 4.6 out of 5 stars from users
Cost – $139.99
10. MACD Indicator Forex Strategy – Skillshare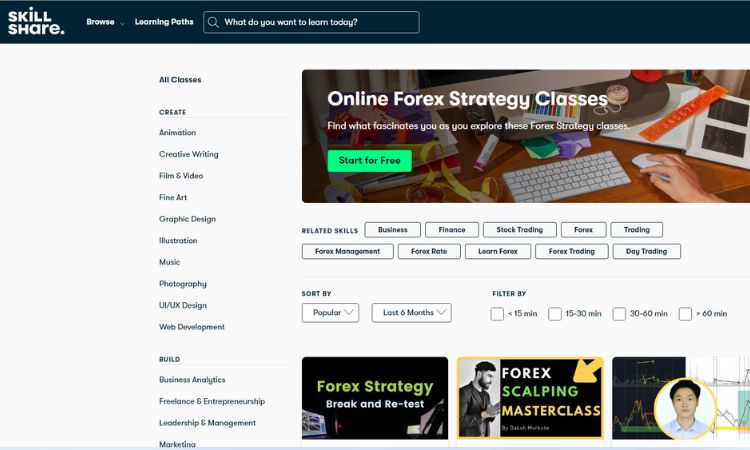 Other courses concentrate on specific tactics instead of comprehensive forex online courses. These courses are suitable for traders who want to grasp particular tactics to benefit from them.
On Skillshare, you can take this online course. Learners will have a better knowledge of the MACD method and how to apply it on live forex markets by the end of the learning route. They acquire a statistical advantage over the needs as well.
Learners will also receive detailed purchase and sell tactics. The course also includes a live session in which the professors walk students through real-time buy and sell setup trading examples in the FX markets. Learners will also be taught how to calculate stop loss and profit levels.
The course consists of seven lessons, each of which will take approximately 40 minutes to complete. The following are the seven lessons:
A Detailed Breakdown of the Course:
Introduction
Using the MACD Indicator
The Aim of the Strategy
Buy Setup Rules
Buy Setup Trading Examples
Sell Setup Rules
Sell Setup Trading Examples
The MACD indicator forex strategy course is a simple to learn and follow procedure. Despite the system's lack of a specified price, learners must have a Skillshare premium membership to access the content.
Course Details:
Instructor: Gerrit Gerber
Level: Intermediate
Duration: 40 minutes
11. Teachable Forex Trading Course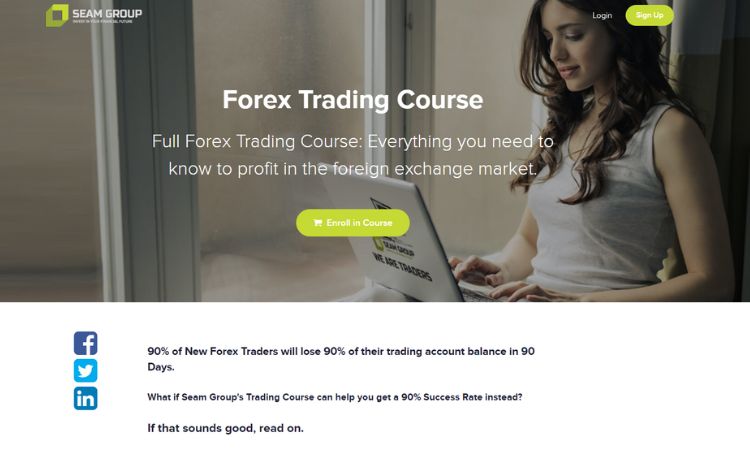 There's no better way to learn about forex trading than from someone who's done it all. This course's instructor has over ten years of experience as a professional trader. In this course, he shares his knowledge and everything he's learnt over the years to assist students in getting the most out of their trading experiences.
The seam Group has created a course that is available on Teachable. It covers everything the instructor has utilised to become a successful trader. It also has a secret technique that the instructor employs to decipher charts and make well-informed trades with a 90% success rate.
The training is aimed at beginning traders just getting their feet wet in the FX market. Intermediate traders who have been trading for a while but haven't seen steady gains can also benefit from this course. Finally, the system is excellent for anyone who used to change but hasn't done so in a long time and wants to get back into it.
A Detailed Breakdown of the Course:
Meta trader 4 Introduction
What is a Pip?
What is Swaps
Overtrading
Support and Resistance
Time frames
Margin, Leverage, and Equity
Introduction
Trends and Trendlines
Fibonacci
MACD Divergence
MACD impulses
Labelling
Introduction to Patterns
Flats
Triangles
Diagonals and Strategy
Course Details:
Instructor: Stefan Theron
Level: Beginner-Intermediate
Duration: 60 Hours
Cost: $239
12. Learn2Trade Forex Course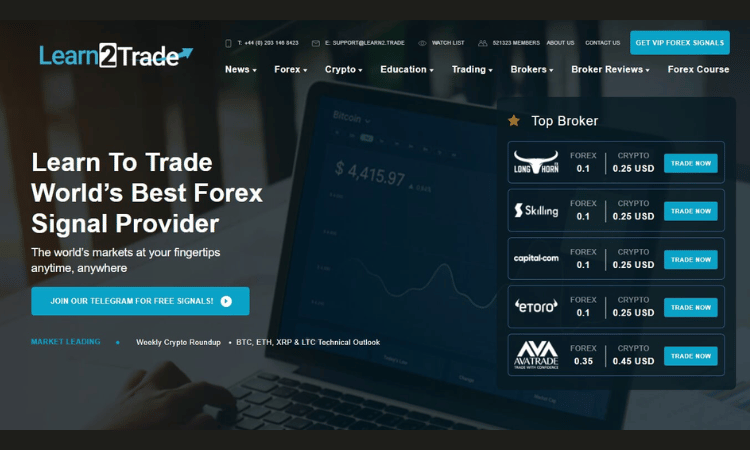 Choosing Learn2Trade for your forex trading course can be a valuable investment of your time and money. Their expertise and ability to enhance your understanding of forex trading are extraordinary.
Imagine forex as a massive puzzle of money and trading. People from all corners of the globe buy and sell different currencies, aiming to make a profit or safeguard their assets. The value of these currencies rises and falls based on how much demand there is for them.
Whether you're just starting or have some knowledge of forex trading, understanding the basics is crucial. That's why the experts at Learn2Trade have crafted a comprehensive guide.
Our forex course covers everything you need to know about trading money. We'll explain essential terms, teach you how to read charts, and share valuable strategies for successful trading. Moreover, we'll guide you on managing risks to ensure your success in forex trading, whether you're a novice or an experienced trader.
A Detailed Breakdown of the Course:
Course Preparation
Basic Forex Terms
Timing and Location in Forex
Essential Tools
Fundamental Strategies
Technical Strategies
Fibonacci Indicator
Trading Indicators
Powerful Trading Combinations
Managing Risk and Money
Forex and MetaTrader Trading
Course Details:
Unlock All 11 Chapters for Only £99!
Master the Art of Timing in Trading!
Accessible Learning Anytime, Anywhere!
Expert Insights from Real Traders!
In Conclusion
An online forex trading course is a good start if you want to improve your forex knowledge and trading skills.
Students benefit from the knowledge of professional forex traders and access to live trading demonstrations, and course content is given in easy-to-follow portions organised logically. Compared to relying on independent forex research, this saves time and money.
However, Taking an online trading course should not be your primary source of forex knowledge. Long-term market performance requires you to remain an active student, keeping up with economic news and events that may affect and necessitate a refresh of your trading tactics.