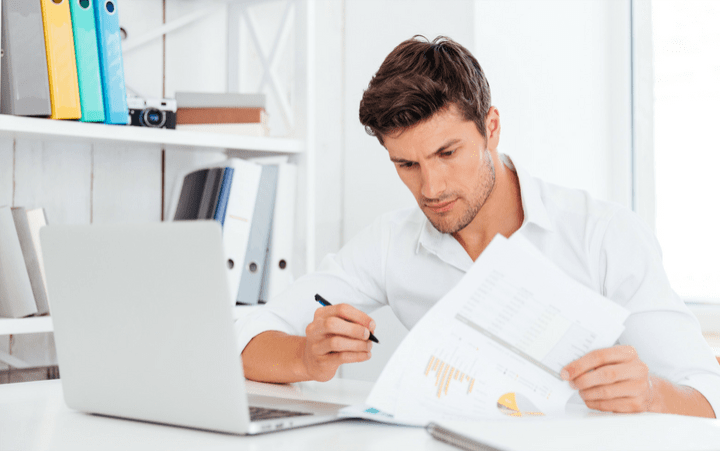 Over the last couple of years, India's corporate culture is evolving at a pace unprecedented in history. India is attracting enormous Foreign Direct Investment since 2015.
Further, hundreds of foreign companies are opening offices in India or entering into collaboration with local firms to provide services and products. Multinational Companies and large foreign firms have introduced very advanced management techniques that lay great emphasis on performance and profitability.
Correspondingly, Indian companies are facing increased pressure to keep pace with these developments. Hence, they are adopting some of these new management models being rapidly introduced in India.
One of these is hiring Business Analysts.
Till recent years, Business Analysts were hired mainly by foreign MNCs and corporations as well as some large Indian business groups. Rapidly changing corporate culture of India demands that every company striving to stay in the market hires Business Analysts.
Business Analyst Job Profile, Roles & Responsibilities
The best definition of Business Analyst job profile and role is provided by Canada-based Institute of International Business Analysts. On its website, IIBA provides astute definition of this title:
"The Business Analyst is an agent of change. Business Analysis is a disciplined approach for introducing and managing change to organizations, whether they are for-profit businesses, governments, or non-profits. Business analysis is used to identify and articulate the need for change in how organizations work, and to facilitate that change. As business analysts, we identify and define the solutions that will maximize the value delivered by an organization to its stakeholders. Business analysts work across all levels of an organization and may be involved in everything from defining strategy, to creating the enterprise architecture, to taking a leadership role by defining the goals and requirements for programs and projects or supporting continuous improvement in its technology and processes.
We have the specialized knowledge to act as a guide and lead the business through unknown or unmapped territory, to get it to its desired destination. The value of business analysis is in realization of benefits, avoidance of cost, identifying new opportunities, understanding of required capabilities and modeling the organization. Through the effective use of business analysis, we can ensure an organization realizes these benefits, ultimately improving the way they do business."
Scenario in India
According to latest statistics provided by Department of Industrial Policy and Promotion (DIPP) and the Indian media, the total FDI investments in India during April-September 2017 stood at US$ 33.75 billion. FDI inflows were at US$ 55.6 billion for the year ending March 2016, which was a record. In 2016-17, the FDI inflows were even higher at US $60.08 billion.
Understandably, foreign firms are not entering India for charity. They are here for sole purpose of tapping India's huge consumer and industrial markets and make huge profits. This makes the role of Business Analysts very important for all- MNCs, foreign firms as well as local companies.
You can make a very lucrative career as Business Analyst in India. Here, we provide you some tips and tweaks on how to enter this profession that is brimming with great opportunities and financial rewards.
Basic Skills for Business Analyst
To launch a career as Business Analyst, you will require specialized education. Additionally, you also need these basic skills and personality traits to be successful in the profession. Here are five key skills you need to become a successful Business Analyst.
1. Excellent Communication Skills
Every Business Analyst has to communicate effectively with employees at various echelons of a company as well as suppliers, bankers, stakeholders and industry associates. This calls for excellent communication skills. Such communication can be verbal, written or through e-mail.
You would also have to eliminate jargon and technical terms to get your message across to people unfamiliar with use of such phrases. You may also have to argue or debate on important issues with people at various levels within and outside the company, without losing temper or getting excited.
2. Patient Listener
As Business Analyst you will be attending everything from board meetings to gatherings of trade union of your company workers. Also, you will interact with employees at various levels in different departments within the firm. Hence, you need to have immense patience to listen to whatever is said and take mental notes of key points.
These can include anything from poor productivity to innovative ideas, personal grievances and great performances. Business Analysts maintain a neutral demeanor while listening to this flood of verbal communications while absorbing relevant data mentally.
3. High Analytical Skills
Obviously, great listening skills are insufficient for any Business Analyst. You need to mentally digest this information overload and analyze it in a manner it will benefit your employer.
Additionally, you need to present such analysis through flowcharts or simple reports, complex financial projections or verbally, at a meeting. Remember, your analysis would be utilized for charting company policies and future business decisions and other crucial functions.
4. Company Objectives
Once you join as Business Analyst at any company, acquaint yourself well with objectives your employer is trying to achieve. Acquire in-depth knowledge about the company, its vision and mission, history, current financial position and market share, human resources policies, technological advances and customer base, among others.
You will need to invest some time in learning these details since these will help you know if the company's objectives are in line with its overall functioning. Hence, you need great patience and ability to quickly imbibe information.
5. Crises Management
The ability to maintain calm as well as help others in your company to stay composed during any crises or problem is yet another key skill for Business Analysts. Such crises can arise due to market conditions or a good decision that went sour for some reason. As Business Analyst you will serve as the first responder to such crises.
Meaning, you need to assuage fears and concerns over any crises or adverse situation to top management, business associates as well as employees in lower hierarchies. Your communication, listening and analytical skills as well as ability to maintain cool in such times decides your career as Business Analyst.
Other Business Analysis skills
Meanwhile, you will also need some more basic skills for creating written reports, graphs and charts, conducting meetings, creative skills to design advertisements and promotional campaigns in collaboration with external agencies and negotiating prowess to deal with everyone from trade unions to external suppliers and service providers.
Business Analyst Qualification
To qualify working as Business Analyst, you will have to undergo special course offered by various reputed universities and Business schools (B-schools) in India or abroad. Basic academic qualifications required to enter these courses include but are not restricted to:
Graduate in any discipline- Arts, Science, Commerce, Engineering, Medicine and others
Work experience at any company.
Professional qualifications such as Master of Business Administration, Bachelor of Business Administration, Post graduate management degrees including those offered by B-schools such as Indian Institute of Management, Indian Institute of Technology and others.
NOTE: Requirement for minimum educational qualifications and work experience differs according to B-schools where you intend to study for Business Analyst course.
B-Schools with Business Analyst Courses
Rated among the topmost B-schools of the world is Indian Institute of Management (IIM). Select campuses of IIM located across India offer one year specialized courses to become Business Analyst. IIM certified Business Analysts are hired by almost every large corporate house in India, Public Sector Undertaking (PSU) enterprises and banks as well as Central and state government ministries.
Indian Institute of Technology (IIT) also offers Business Analyst courses in collaboration with IIM and other very respected B-schools.
Other top-rated B-school of India, Narsee Monjee Institute of Management Studies (NMIMS) and Sreyans Prasad Jain Institute of Management Research (SPJIMR) also offer courses that help you launch career as Business Analyst.
NOTE: While most Business Analyst courses are of 12-month duration, some reputed B-schools also offer slightly shorter courses. All Business Analyst courses listed below are of one-year duration unless mentioned explicitly.
Topmost Business Analyst Certification
These extremely prestigious B-schools of India offer a variety of courses that will certify you as Business Analyst.
Indian Institute of Management
IIM Bangalore: Post Graduate Program in Business Analytics and Intelligence.
IIM Lucknow: Certificate Program in Business Analytics for Executives.
IIM Kolkata: Executive Program in Business Analytics.
Indian Institute of Technology
IIT Kharagpur: Post Graduate Diploma in Business Analytics (in collaboration with IIM Kolkata and Indian Statistical Institute, Kolkata).
IIT Hyderabad: Certificate Course in Advanced Business Analytics Using R Statistical Software.
IIT Delhi: Executive Management Program in Strategic Innovations, Digital Marketing and Business Analytics (six month course)
Narsee Monjee Institute of Management Studies
NMIMS Mumbai: Post Graduate Certification Program in Business Analytics.
NMIMS Hyderabad: Master Program for Executives-Certificate in Business Analytics (nine-month course)
NMIMS Bangalore: Certificate in Business Analytics.
Sreyans Prasad Jain Institute of Management Research (SPJIMR)
SPIJMR Mumbai: Executive Certificate Program in Big Data Analysis.
Specialized Certification
University of Petroleum and Energy Studies, Dehradun offers Master of Business Administration (MBA) in Business Analytics.
NOTE: Several private institutes that have similar sounding names with reputed B-schools we mention above are also offering courses in Business Analysis. We advise caution while searching for Business Analysis certification courses on the Internet since prospective students might confuse between reputed B-school and inadvertently enroll at a privately run facility. The choice of B-school you wish to study for Business Analytics is solely your discretion.
Foreign Certification for Business Analyst
It is also worth noting, several reputed American and British B-schools offer basic and advanced courses for certification as Business Analyst. You may consider any of these topmost B-schools too, since certifications are highly respected in India and abroad. These B-school include but are not restricted to:
Harvard Business School.
Massachusetts Institute of Technology.
Carnegie Mellon University.
Colombia University.
Their certification helps you get excellent jobs as Business Analyst worldwide. Salaries and perks drawn by Business Analysts certified by these B-schools are among the highest in the world. Additionally, you can also open a small business as Business Analyst consultancy providing services to companies that cannot hire one full-time.
Business Analyst Jobs
Business Analyst jobs come with several titles, some that sound pretty impressive and few rather mundane or unglamorous. However, while during job searches, let not the fanciness of a title tempt you. Some common business analyst job titles include
Business Analyst
Sales Advisor
Engineering Consultant
Finance & Administration Advisor
Data Analyst
Systems Analyst
Group Advisor
Company Expert
Labor Specialist
Solutions Specialist
Industry Analyst
Company Strategist
Generally, all Business Analysts report directly to the company's CEO, Chairman or Managing Director. This is because Business Analyst job profile often involves gathering sensitive and confidential information about your employers, its employees as well as that of competitors.
Business Analyst Salaries
According to US-based website, PayScale: "A Senior Business Analyst earns an average salary of Rs 862,699 per year. Skills that are associated with high pay for this job are Agile Software Development, Banking, Functional Analysis, and Requirements Analysis. Most people move on to other jobs if they have more than 20 years' experience in this career. Experience strongly influences income for this job." Pa
If you are planning on a career as Business Analyst, you can access a goldmine of information on PayScale about the job profile and expected positions, among other information. By far, information provided by PayScale is very authoritative and would answer several questions.
Business Analyst Resumes
While applying for job as Business Analyst, you need to make sure you send in the right type of information. Remember, Curriculum Vitae (CV), Bio-Data and Resume are three distinct documents. Ensure that you send the one that is called by the employer. Sending in a CV when a Bio-Data or Resume is asked immediately creates a negative impression, regardless of your qualifications and expertise.
You can find examples and sample CVs, Bio-Data and Resumes online. Modify these to suit your specific skills and expertise. However, it is best to write your own resume, since Business Analysts are required to have excellent writing skills too.
Include sample flowcharts, graphs and other similar data examples, to highlight your achievements, provided they are not confidential to the current or past employers. Other than mentioning usual details such as name, address, contact details, gender and date of birth, among others, you also need to highlight points we mention below.
There are two types of resumes that are used by Business Analysts for applications.
Senior Business Analyst
Generally, a brief resume for the post of a Senior Business Analyst will open with summary of your career. The second section should include your key skills, including short courses that have helped attain the designation of Senior Business Analyst. The third section should provide detailed description about your current job and previous employment including designations held and responsibilities.
Fresher Business Analyst
For fresher, the resume can begin with career objectives and the roles you can play as Business Analyst. In the second part, include your main skills that will help you grow your career in this field. Also include all details about your Business Analyst certification and academic qualifications. Since most Business Analyst certificate holders are employed, state your career record with specific details.
Business Analyst Interview Questions
Remember, there are no fixed questions or questionnaires that you can study and prepare for an interview for jobs as Business Analyst. However, you will be asked interview questions about your skills on various topics:
Existing industry practices in business analysis.
Proficiency in making charts, graphs and financial projections.
Data analysis and its uses.
Ways and means of procuring information.
Keeping tabs on company expenses.
Monitoring latest government policies and analysis of their effects on your employer.
Troubleshooting techniques.
Skills in conducting meetings and compiling relevant data.
Basing forecasts and projections based on past performance of a company.
Your unique models for improving business and staff efficiency.
Cost saving measures and budgeting.
Project management techniques and skills.
Detecting frauds, anomalies and discrepancies in the company.
Preparing for Business Analyst interview
Since there are no fixed questions that you can expect, the best way to prepare for a Business Analyst interview is through some great homework.
Prepare charts, projection reports and graphs based on some imaginary company.
Draw a plan on how you would analyze business of this imaginary company.
Make a strategy about what you would contribute towards higher profitability and lower operating costs.
You can also include a few case studies. Alternatively, you can cite examples of work done at past employers without naming the company, its owners, top managers or staff and products or services.
Armed with proper certification and skills, you can enter this very lucrative and exciting career as Business Analyst.
Summing Up
Before we conclude, here are some vital pointers that you may consider before embarking on career as Business Analyst.
Cost of Certification: Getting a Business Analyst certification through courses at any reputed B-school can be very pricey. Costs vary from Rs. 200,000 to Rs.500,000 per course, depending upon the B-school an type of course.
Syllabus: Every B-school has a different syllabus. Regardless of your academic qualifications, a Business Analyst course syllabus tends to be very complex and requires extensive class-room studies and on-hands experience. Projects form an integral part of Business Analyst courses.
Employment: A mere certification is insufficient to get jobs at large corporations as Business Analyst. As explained earlier, you require several other skills to be successful in your career.
Remuneration: As with any other profession, remuneration as Business Analyst depends upon your individual skills. The pay scales we mention above are only indicative.
As we mention earlier, Business Analyst is a growing profession in India. As this country moves towards becoming one of the foremost and formidable economies of the world and surges ahead as a top industrial giant, the need for Business Analysts will increase exponentially in coming years. This is the right time to gain skills and opt for a Business Analyst certification from any great Indian B-school or reputed foreign university.