During the COVID surge, there was a widespread switch to online courses. The Indian population shifted to the online learning medium since it was safe and convenient. However, I am confident that you are unaware of what I am about to say.
The Indian government is offering free online courses with certificates. No one wants to miss out on such a fantastic opportunity. A free online course is a tremendous opportunity for people to gain new skills and improve their existing ones. These certificate courses are recognized, which means you can earn college credits and possibly career advancement.
If you have good internet access, you can take the courses anywhere in India. The sole condition is sufficient English skills to comprehend the course material.
Let us go through this article to discover the essential information.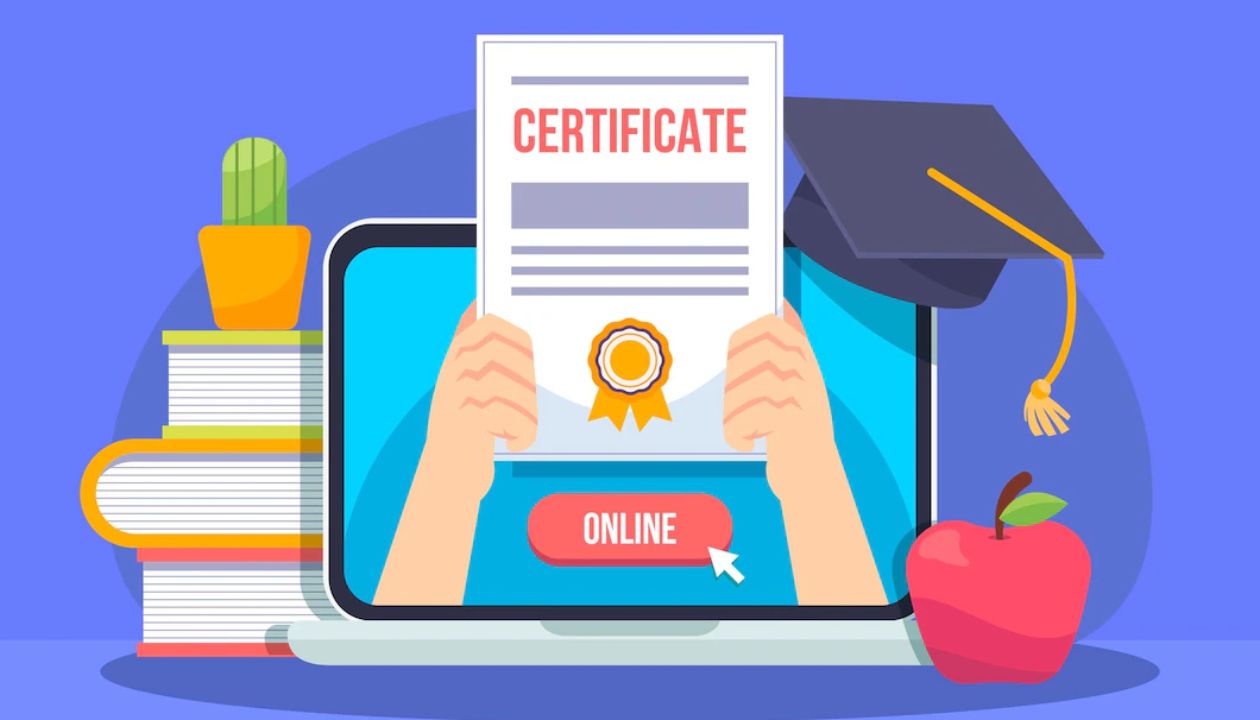 Best 12 Free Online Courses With Certificates In India By Government
1. UGC (University Grant Commission).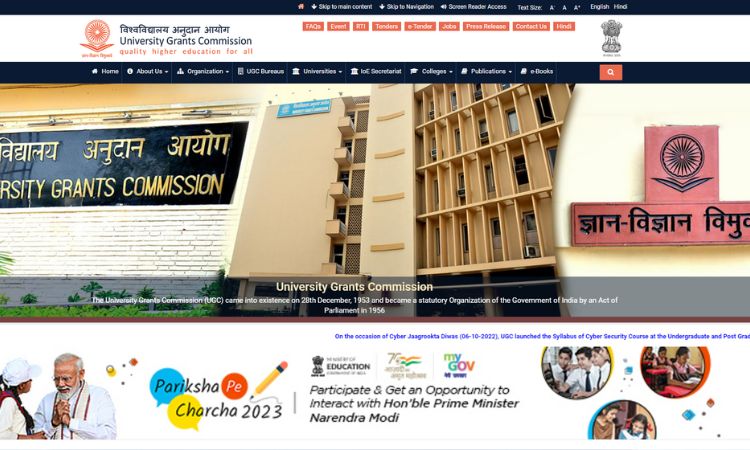 On December 28, 1953, the University Grants Commission (UGC) was established. By an Act of Parliament in 1956, the Government of India was made a statutory organization coordinate, set, and maintain standards of teaching, examination, and research in university education.
It has teamed up with several coaching institutes to offer free online courses with certificates in India. Specialized courses in Economics, Marketing, Banking & Finance, Commerce, and other subjects are available. The Distance Education Council has accredited these UGC courses (DEC).
2. AICTE (All India Council for Technical Education)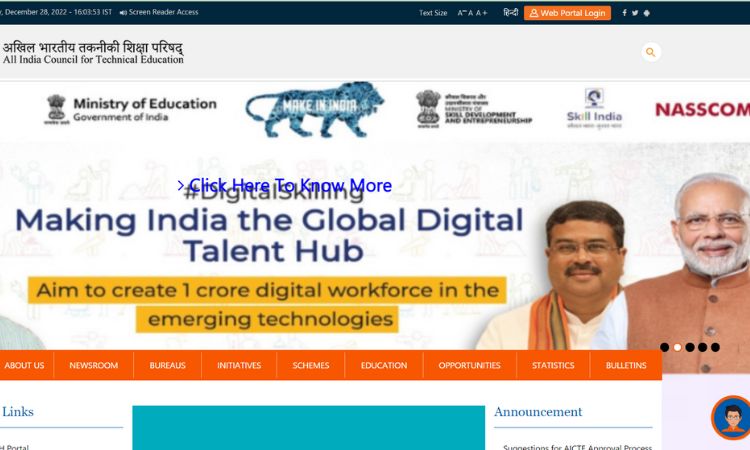 AICTE was founded as a national apex advisory organization in November 1945. It was established to assess technical education institutions and promote coordinated and integrated expansion.
It offers the best online courses with certificates for Technical skills that include robotics, CAD, creative design, photography, data analytics, and cyber security.
3. NIOS (National Institute of Open Schooling)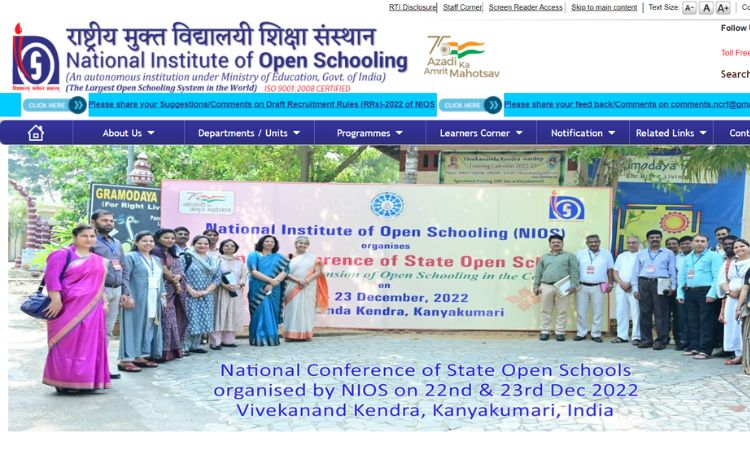 NIOS is an "Open School" that caters to a broad spectrum of students, from preschool to pre-university. It has its curriculum and testing methods, through which students are felicitated with certificates.
It offers many free online courses with certificates in various subjects with credentials. Primary education, occupational skills, computer literacy, and so forth are examples of these.
It offers several free online courses with certificates. NIOS accredits the systems, and they also give college credit. You can select your preferred method and learn at your speed.
4. IGNOU (Indira Gandhi National Open University)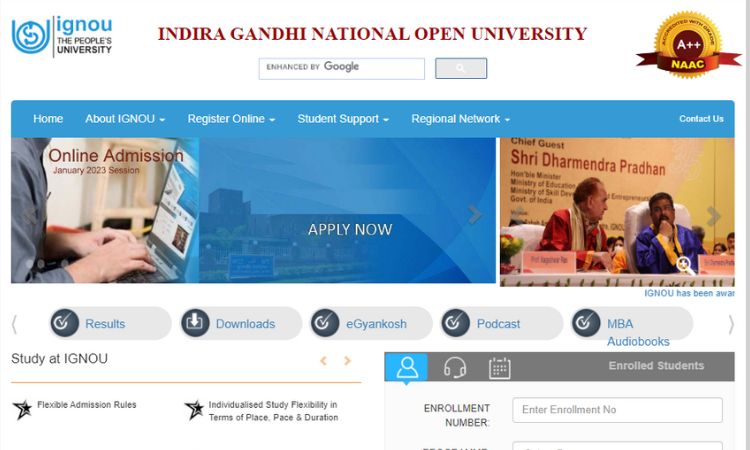 An Act of Parliament established the Indira Gandhi National Open University in 1985. It offers 183 free courses with certificates. IGNOU's free courses list includes Leadership management, cyber security basics, research ethics and plagiarism, project management & much more.
It has also teamed up with several international platforms, including Coursera, to provide free online courses with certificates. The Distance Education Council has accredited all of these courses (DEC). The best aspect is getting a university diploma after completing the course.
5. NASSCOM (National Association of Software and Services Companies)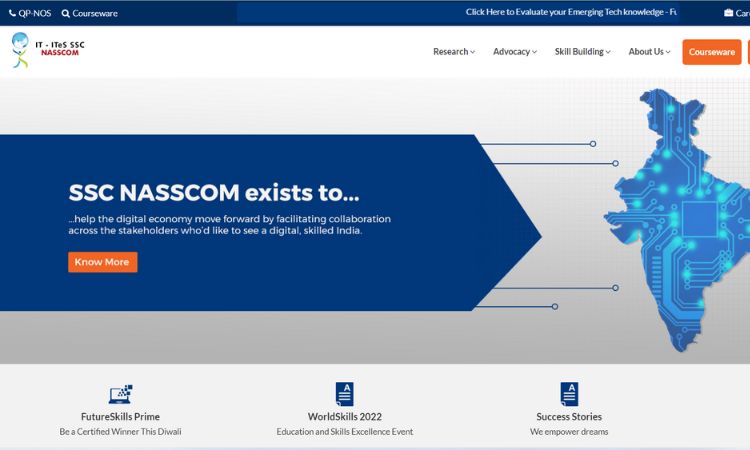 NASSCOM was founded in 1988. It is a non-profit trade organization. It is an industry that has contributed significantly to India's GDP, exports, jobs, infrastructure, and international visibility.
It offers a variety of industry-recognized certification courses in the IT industry. They provide both online and offline training. These classes last anything from one day to six months. IT, web design, and mobile app development are just a few examples. The courses are accredited by NASSCOM, which also provides job placement.
6. IIMB (Indian Institute of Management, Bangalore)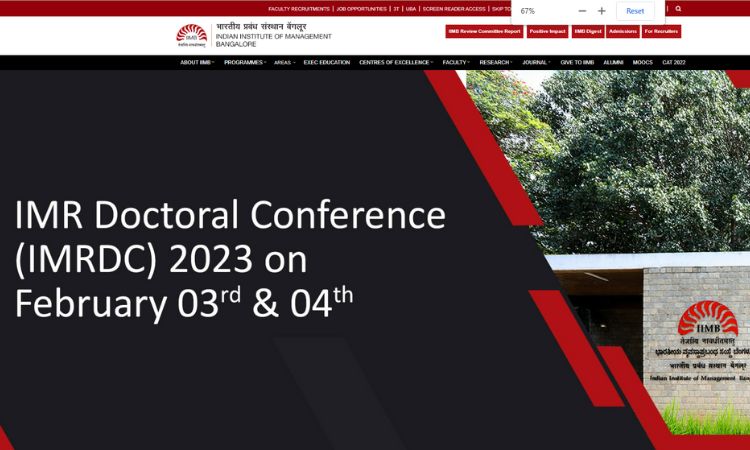 Since 2017, it has delivered more than 20 free online courses on SWAYAM as one of the nine national coordinators. As a National Coordinator, IIMB receives and analyses MOOC (Massive Open Online Course) requests from universities and institutions interested in offering their course on SWAYAM in management studies.
It offers a diverse set of roughly 30 management courses to students interested in the field. All classes that meet the learner's needs are offered, from accountancy to innovation and corporate strategy. Furthermore, depending on the nature, difficulty, and level of the course, the free online courses might last anywhere from 5 to 12 weeks.
7. NITTTR – National Institute of Technical Teachers Training and Research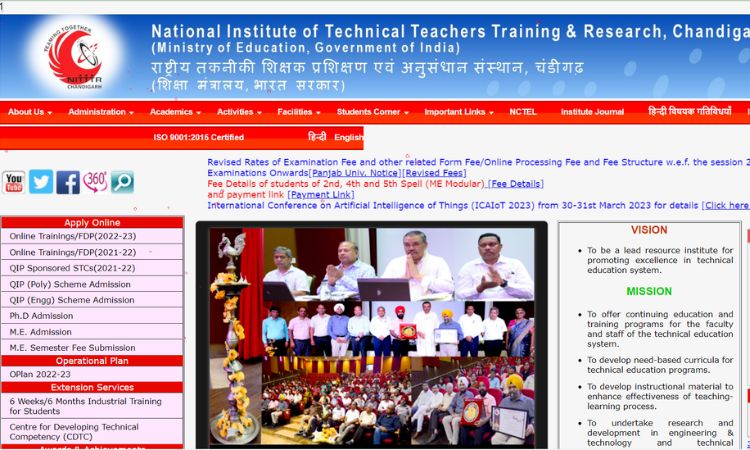 NITTTR (Chandigarh) is an MHRD Institute whose objective is to improve engineering education in India, particularly in the southern region.
It also encourages multi-disciplinary engineering education research and offers consultancy and extension services to help technical institutions (Engineering and Polytechnic Colleges), industry, the service sector, and the community thrive.
SWAYAM's teacher training program is coordinated by NITTTR Chennai, which, along with the other NITTTRs (Bhopal, Chandigarh, and Kolkata), offers technical teacher training courses.
8. NCERT (National Council of Educational Research and Training)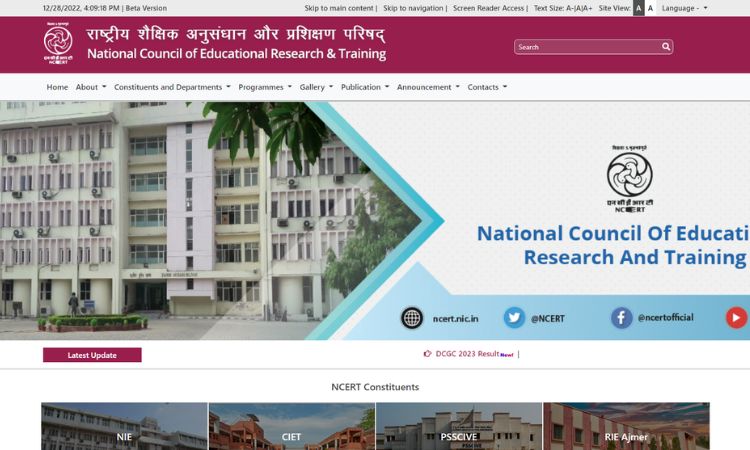 NCERT is responsible for conducting, promoting, and coordinating research in fields connected to school education, preparing and publishing model textbooks, supplementary materials, newsletters, and journals, and developing instructional kits, multimedia, and digital materials.
It works with state educational departments, universities, NGOs, and other educational institutions to collaborate and network. It also connects and collaborates with international organizations and foreign delegations and offers a variety of training opportunities to academic staff from developing countries.
It provides several free online certificate courses on various topics. Among the topics covered are Basic Education, Spoken English, and others. NCERT has accredited the classes, and they also provide job placement.
9. e-PG Pathshala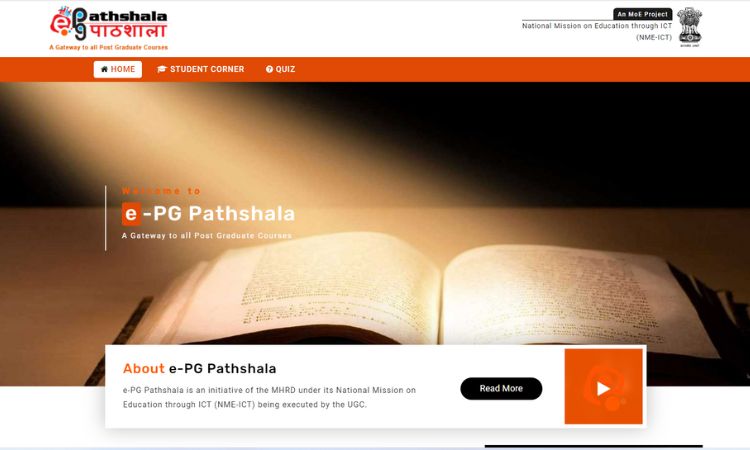 The Indian government has created e-PG Pathshala, a new project that provides free online courses with certificates in India. The classes are intended to assist students, professionals, and lifelong learners in developing new skills and knowledge in various disciplines.
The program is part of the government's Digital India plan to transform India into a digitally empowered society. There are no mandatory requirements for enrolling in the classes offered in both English and Hindi.
The e-PG Pathshala program is an excellent addition to India's growing free online learning tools library. Students can use any internet-enabled device, including mobile phones, to access the courses. Students will obtain a certificate from the Indian government after completing a course.
10. Diksha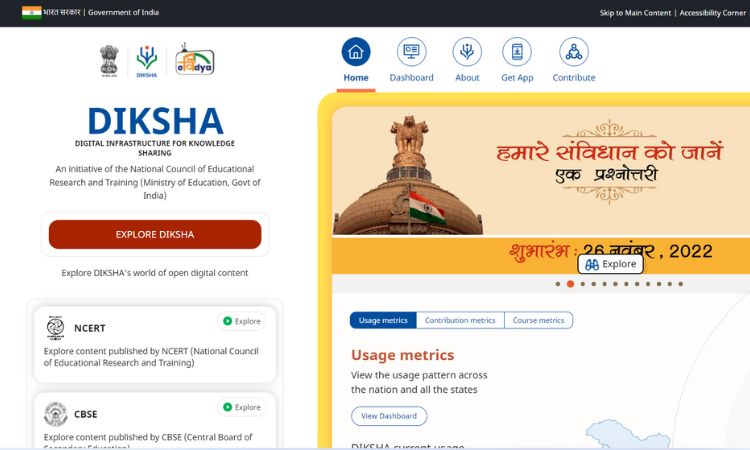 The Indian government has announced a new effort to provide free online courses with certificates to Indian residents. The Diksha initiative will include a variety of methods for digital literacy, financial literacy, and employment skills.
Several prestigious educational institutions will teach the courses, and each one will come with a certificate from the Indian government. The creation of Diksha is part of the government's larger goal of providing quality education to all Indian residents.
The project will offer scholarships, fellowships, and free courses to encourage more people to seek higher education. The Indian government is committed to providing quality education to its population through Diksha.
11. CEC (Consortium for Educational Communication)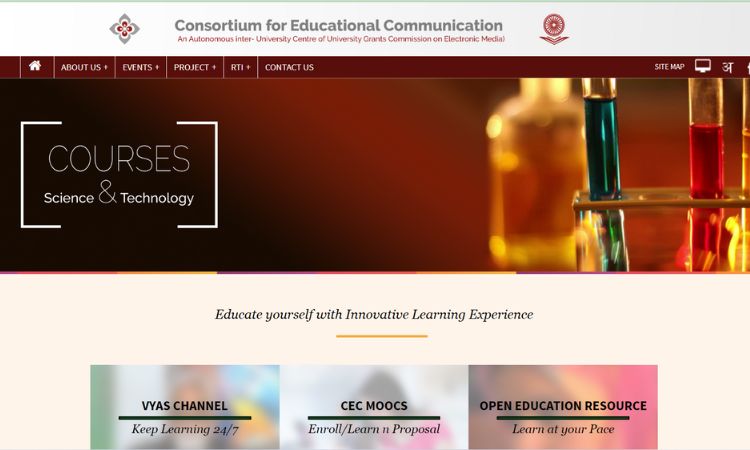 The University Grants Commission of India established the Consortium for Educational Communication (CEC), one of the Inter-University Centres. It was established to meet the demands of higher education using the powerful medium of television and the suitable application of modern information communication technology (ICT).
It provides a wide range of free online courses with certificates in various subjects. Spoken English, Journalism, and Mass Communication are just a few examples. The classes are accredited by C-DAC, which also offers job placement.
12. SWAYAM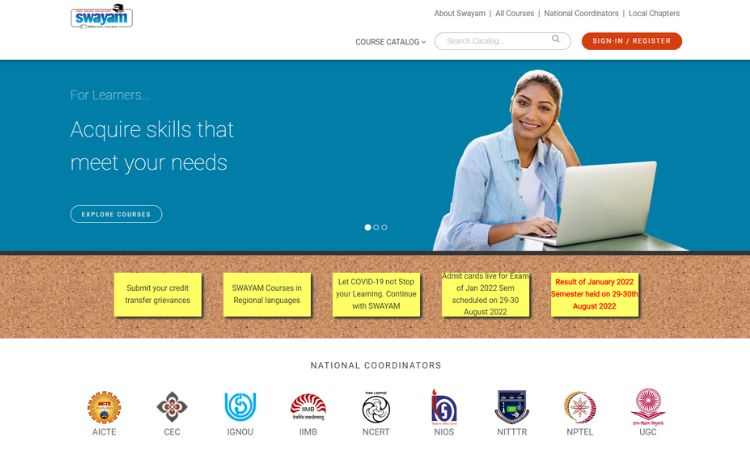 SWAYAM is a platform for free online courses with certificates. It was developed by the Ministry of Human Resource Development (MHRD). Primary education, occupational skills, and computer literacy are examples of these.
The National Assessment and Accreditation Council have approved the courses (NAAC).
The government of India project provides free online courses with credentials in various areas. These courses can be pursued at your speed and anywhere in India.
Benefits:
1. The government issues certificates that educational institutions have approved.
2. The courses have a high success rate and are accredited. These courses will boost your employability and give you a leg up on the competition.
3. The courses are adaptable and can be completed at your leisure.
4. With these courses, you can learn something new or improve your abilities.
All you are required to do now is learn, complete the course, and get certified after you've signed up for one of these government-sponsored free online courses in India! These are online courses that you can complete at your leisure. They do, however, require a desire to learn and then finish the course.