We all know that you don't ever get a second chance to make a first impression. Traditionally, people have actual face to face meetings in mind when reciting this bit of wisdom.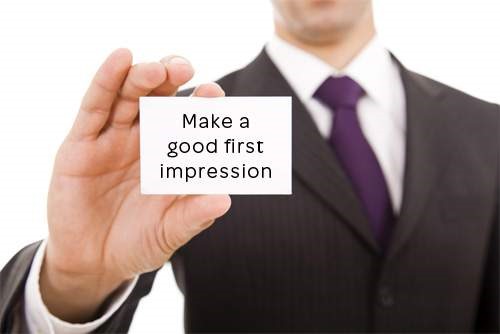 However, exactly the same logic applies when considering your resume.
Your resume, together with your cover letter, are the first things that the recruiting manager or agency will see.
They also receive a large amount of job applications and will make their first cut without ever giving you the chance to make a good first personal impression. So that's one of the jobs your resume has to do for you.
First of all, you need to consider which qualities of your personality you want to shine through – maybe (probably!) your professionalism, maybe your creativity, or even your likeability.
Maybe, even all of these or others – it's up to you to decide who you are and therefore want to portray and what is important, relevant, suitable even for an application for this job.
Next you need to consider how you can instil these personality traits into your resume and cover letter.
Here are some examples on how you can achieve this:
PROFESSIONALISM: If professionalism is very important for the job and is something you possess, you will need to make sure that your job application is just that – professional!
Use a standard font such as Arial, ensure there are no spelling or grammar mistakes, use a standard, easy to read layout.
You also should steer away from personal statements, such as "I really need this job as I have two children and a mortgage" and rather rely on facts relevant to the employer such as "I am very motivated and driven and can assure you that I will be a valuable member of your team."
CREATIVITY: If creativity is more important to you and the job you apply for, then don't use an off-the-mill template for your resume and cover letter.
Be creative, use your own template and layout, be interesting, show that you can stand out and still bring across the important facts, namely your qualifications, in an easy to read manner.
LIKEABILITY: If you work on the front line dealing directly with customers on a day to day basis, you might want to let your ability to get along and your likeability shine through.
You can achieve this by being a little more personal such as referring to experiences in your private life to underline your professional skills.
An example would be "I am very organised and can work under high pressure, a fact that hasn't only helped me to be successful in the workplace, but has also helped me to survive life with my two teenagers, husband and dog!"
When you do this you just have to be careful that your resume and cover letter don't start giving the impression that you are not being serious. Humour and personality should be used sparsely in your job application.
Creating a strong first impression on paper is just as important as it is in person. Think carefully about what you want to portray and how you want to portray it, but also remember that the main purpose of your job application is to sell you as a professional to work in a job that you really want and/or need.