If you strongly desire to fight corruption and uphold justice in India, this article is for you. Here, we will guide you on how to become a CBI officer, a prestigious position in the country's premier investigating agency, the Central Bureau of Investigation.
Discover the eligibility criteria, exam patterns, and preparation tips to help you pursue a career in this field.
Whether you're a recent graduate or looking for a new career path, this guide will provide valuable information to set you on the right track. Join us as we explore the journey towards becoming a CBI officer and making a difference in our nation.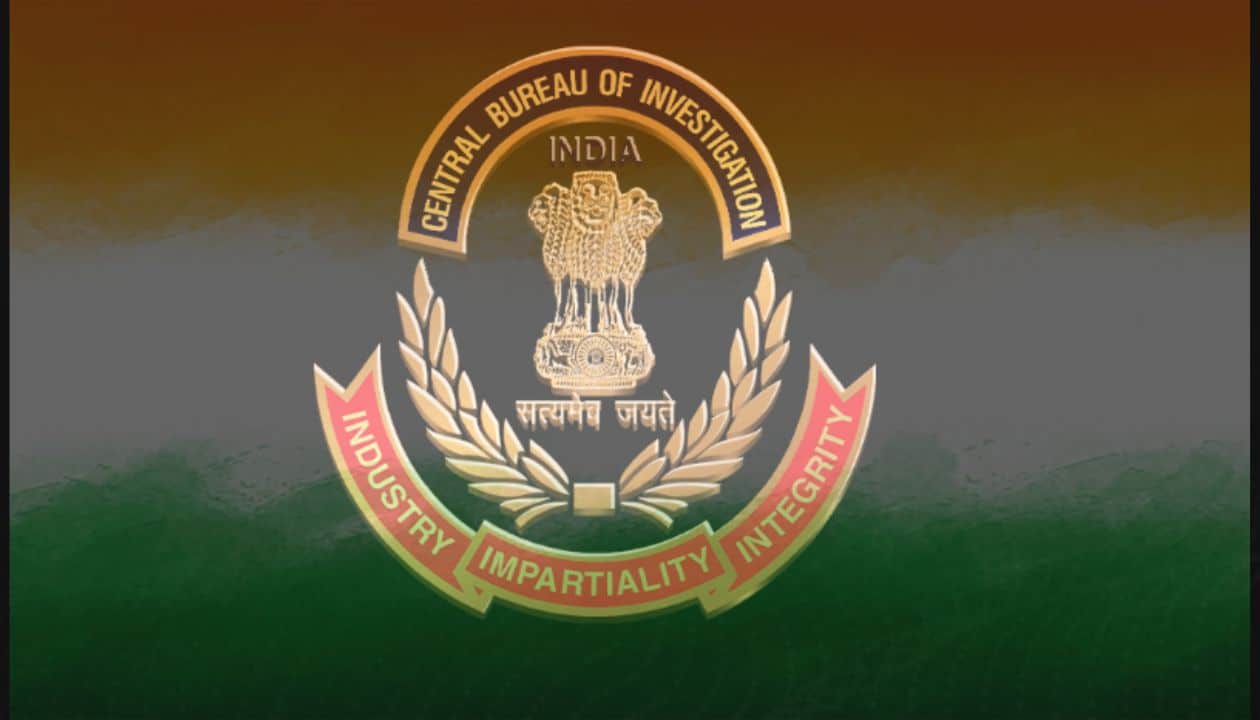 Understanding the Role of a CBI Officer
A CBI officer has an important job that involves fighting corruption, investigating crimes, and ensuring justice. Let's take a closer look at what they do and why their work is so crucial.
1. Investigating Complex Crimes
CBI officers investigate severe crimes like corruption, fraud, and economic offences. They collect evidence, interview people, and analyze information to uncover the truth and bring criminals to justice.
2. Fighting Against Corruption
One of the main tasks of a CBI officer is to combat corruption. They look into bribery, misuse of power, and dishonesty by public servants. By doing this, they help promote fairness and honesty in the government.
3. Safeguarding the Country
CBI officers also play a role in protecting the country. They investigate cases related to terrorism, organized crime, and other threats to national security. By working closely with other agencies, they gather information and prevent crimes to keep the country safe.
4. Maintaining Law and Order
CBI officers help maintain law and order by investigating crimes such as murder, kidnapping, and extortion. They use their forensics and crime scene analysis expertise to solve complicated cases and bring criminals to justice.
5. Upholding Justice and Trust
CBI officers earn the public's trust by ensuring fair trials and upholding justice. They work impartially to strengthen our democracy and make sure everyone is treated fairly under the law. Their efforts contribute to a society that is just and equal.
How To Become A CBI Officer?
Eligibility Criteria
If you aspire to become a CBI Officer, you must fulfil specific eligibility criteria. Let's break down the requirements in simple terms.
1. Educational Qualification
You should have completed your schooling and XIIth from a recognized board.
A bachelor's degree from a recognized university is also necessary.
2. Age Limit and Relaxations
For the general category, the age limit is between 20 and 30 years.
There are age relaxations for OBC, SC, and ST candidates.
3. Physical Eligibility Criteria
Men have specific height and chest requirements.
Women have their height criteria.
Application Fee:
The application fee is ₹100/- (Rs one hundred only).
Women candidates, as well as candidates from Scheduled Castes (SC), Scheduled Tribes (ST), Persons with Benchmark Disabilities (PwBD), and Ex-servicemen (ESM) eligible for reservation, are exempted from paying the fee.
Physical Standards for the Post of Sub-Inspector in the Central Bureau of Investigation (CBI):
Height:
Men should have a height of 165 cm.
Women should have a height of 150 cm.
There is a relaxation of 5 cm for candidates from hilly areas and tribal communities.
Chest:
For men, the chest requirement is 76 cm with expansion. (There is no such requirement for women.)
Vision:
Your eyesight should be good, with or without glasses.
You should have a clear distant vision and near vision.
Meeting these eligibility criteria is crucial if you want to pursue a career as a CBI Officer. Ensure you have completed the required education, fall within the specified age range, and meet the physical standards to become eligible for this position.
How to Become a CBI Officer?
If you want to become a CBI Officer, you can start by joining as a Sub-Inspector through the SSC CGL Exam. Here's what you need to know:
About the SSC Combined Graduate Level (CGL) Exam
To become a Sub-Inspector in the CBI, you must take the SSC CGL Exam. It's a test that checks your knowledge of Reasoning, General Awareness, Quantitative Aptitude, and English Comprehension. The exam has multiple-choice questions, and you'll lose marks for wrong answers.
Steps to Join CBI as a Sub-Inspector
To become a Sub-Inspector in the CBI, you must qualify for the SSC CGL Exam. The exam has two tiers:
Tier-I Examination: It's an objective-type exam with sections on Reasoning, General Awareness, Quantitative Aptitude, and English Comprehension. Remember, there's negative marking for wrong answers.
Tier-II Examination: This exam covers topics like Mathematics, Reasoning, English, General Awareness, Computer Knowledge, and Data Entry Speed Test.
By clearing both Tier-I and Tier-II exams, you can become a Sub-Inspector in the prestigious Central Bureau of Investigation (CBI).
Also Read:
Preparation Tips for CBI Officer Exams
Preparing for the CBI Officer exams requires good planning and effective study techniques. Here are some simple tips to help you prepare:
Manage Your Time Well
Create a study schedule that allows you to divide your time wisely among different subjects. Make sure to dedicate more time to areas you find challenging. Stick to your plan and try to study regularly.
Practice with Past Papers and Practice Tests
Solving previous exam papers and taking practice tests will give you an idea of the exam format and the types of questions you can expect. It will also help you improve your time management skills and build confidence. Look for online resources that offer practice materials.
Stay Updated with Current Events
Keep yourself informed about current affairs by reading newspapers or watching the news. Pay attention to important national and international information, government policies, and issues related to corruption and crime. Being aware of current events will help you in the exam.
Improve Your English Language Skills
Work on improving your English language skills, as there will be questions about English comprehension and grammar. Read English books, newspapers, or magazines regularly. Practice reading comprehension exercises and work on building your vocabulary.
Take Breaks and Stay Motivated
Take regular breaks during your study sessions to relax and recharge. Maintaining a healthy balance between studying and taking time for yourself is essential.
Stay motivated by setting achievable goals, celebrating your progress, and visualizing yourself succeeding as a CBI officer.
Salary and Benefits of a CBI Officer
Being a CBI Officer comes with a good salary and many benefits. Let's take a look at the salary structure, allowances, and perks associated with the position:
Salary Structure: As a CBI Officer, your salary will depend on your rank. At the entry level, you can expect a monthly salary ranging from ₹44,900 to ₹1,42,400. As you progress in your career, your salary will increase.
Allowances 
Besides the salary, CBI officers receive various allowances to enhance their income. Some standard allowances include:
Dearness Allowance (DA): This allowance helps cover the increased cost of living and is a percentage of the basic salary.
House Rent Allowance (HRA): Depending on your posting location, you will receive a percentage of your salary to help with accommodation expenses.
Transport Allowance: This allowance supports your transportation needs while performing official duties.
Medical Allowance: CBI officers receive a medical allowance to cover medical expenses for themselves and their families.
Leave Travel Concession (LTC): LTC allows officers to enjoy leave and travel benefits with their families.
Perks and Benefits:
Along with the salary and allowances, CBI officers enjoy additional perks and benefits, such as:
Accommodation: You may receive government accommodation or a housing allowance depending on your rank and availability.
Pension and Retirement Benefits: You will receive pension benefits after retirement, ensuring financial security for your post-service life.
Reputation and Status: Working as a CBI officer earns you respect and recognition in society for fighting corruption and investigating crimes.
Conclusion:
In conclusion, don't let anything hold you back if you aspire to become a CBI officer. It may require hard work and dedication, but the journey is worth it. Remember, there may be challenges along the way, but you can overcome them with determination. Believe in yourself and stay focused on your goal. Embrace the opportunity to make a difference in the fight against corruption and crime. So, take that first step, keep pushing forward, and never give up on your dream. You have the power to turn your ambition into a reality. Stay motivated and go after your goal of becoming a CBI officer!