Entering into any new business in India can be rather tricky. Traditionally, Indians are wary about new products and services. Generally, consumers in India tend to patronize time tested and proven brands.
However, with some ingenuity, you can start a new business with innovative ideas. The prerequisite for beginning such a new business however are, you should possess the required skills and of course, capital.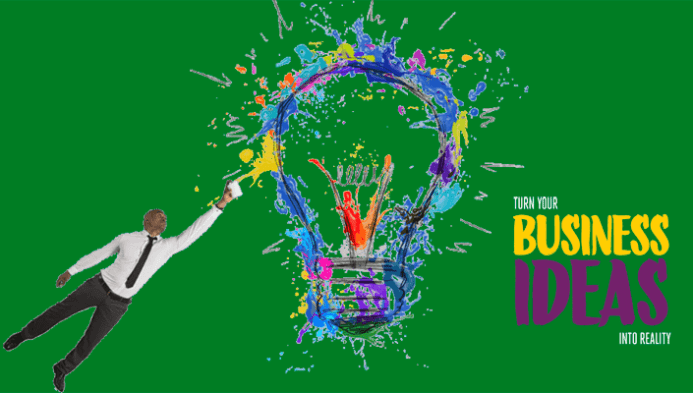 Funding your new business
Venture capital and crowd funding have entered India, thanks to the interest shown by foreign investors in Indian start-ups. Additionally, cooperative societies, community organizations and a few banks also lend capital to new businesses.
The Indian government's Micro Units Development and Refinance Agency (MUDRA) and its offshoot, Mudra Bank, also provide capital to new businesses, provided your business meets certain criteria.
Hence, funding a new business is not as difficult nowadays.
What you need?
Before embarking on any new business venture, you will require a lot of homework. In a nutshell, you will need:
Proper study of the market for your product or service.
Astute knowledge about consumer patterns for marketing.
Comprehensive project report, if you intend to avail external funding from banks, VCs or crowd funders.
Registration of your business with concerned government ministries and departments for legitimacy.
Proper staffing policy to ensure consistency of product and service quality and delivery.
And an excellent business plan.
25 Excellent New business Ideas
Yes, new businesses. This means, business ideas that have seldom been tried earlier or are rather rare to come by or those which are common but in great demand. Understandably, such ideas can take time to incubate.
However, they are worth trying. Here we present 25 such new ideas for business.
Also Refer: 150 Different Business Ideas and 50 Small Business Ideas.
1. Extracting Moringa Oil
Extracting Moringa Oil is something that can be done anywhere in India. Moringa is very commonly in India. It is called 'drumsticks' that are commonly grown and consumed as vegetable.
Despite proven health benefits, India has very few suppliers of 100 percent Virgin Moringa Oil, which retails at over Rs.1,000 per 100ml. You will require an oil press and abundant supply of dried drumstick seeds to extract Moringa Oil.
If you are so inclined, you can launch your own brand of Moringa Oil or sell in bulk to companies that sell it in retail. Additionally, Moringa Oil is also used in high-end cosmetics and beauty products.
Byproducts which includes oil cake and drumstick waste is sold as cattle feed.
2. Generic medicine supply
Despite advances in healthcare systems of India, medical services in rural India remain dismal. Physicians in remote villages are hence forced to dispense medicines to their patients. Often, patients also cannot afford pricey prescription drugs.
Often, pharmacies are located far away from such villages and hamlets. Hence, there is a heavy reliance upon generic medicines for dispensing. Armed with a vehicle, you can start a generic medicine and medical products supply to physicians in remote villages.
Investment in this business is fairly low. However, you will have to offer some credit to doctors who buy generic medicines from you.
3. Vegetable and herb juice
Another new business idea with low investment. As people get more health conscious, the demand for healthy beverages is on the rise. India's ancient medical science, Ayurveda, prescribes juices of certain vegetables and herbs to prevent, cure or arrest health problems.
Unfortunately, the market for such vegetable and herb juices in India remains largely under catered. With some knowledge about curative properties of vegetables, herbs and roots, you can open a lucrative new business of manufacturing and selling such medicinal juices.
Investment in this business is fairly low. However, you have to ensure a daily fresh supply of the raw material. Furthermore, only fresh juices have medicinal value and hence, you will be unable to offer packaged or bottled varieties that can be stored.
4. Bhoot Jolokia chili powder
Bhoot Jolokia, also known as Naga Jolokia or Naga Morich is the world's hottest chili. Its pungency measures a scary 1.5 million Scoville Heat Units. This chili is indigenous to certain North Eastern states of India.
Small packets of dried Bhoot Jolokia chili, pickles and powder are available in retail from unorganized sellers. However, there are few manufacturers of large scale Bhoot Jolokia chili powder.
This chili powder has the potential of striking big in the international market for purposes other than food. Capsaicin from Bhoot Jolokia powder can be effectively used in making tear gas shells for riot control.
5. Rare Indian cheese
Very few Indians have heard about Bandel, Kalimpong, Chhenna and Kalari. These are rare varieties of Indian cheese from various states of the country. Unfortunately, these unique cheeses are on the verge of extinction due to popularity of mass produced common cheese made by large companies.
Connoisseurs in Europe and North America as well as India and the Middle East are always on the lookout for rare varieties of cheese from different parts of the world. Such cheeses command a very high price in the export market.
With some effort, you can source these rare Indian cheeses from local producers. With proper packaging and marketing, this can be a great business idea in the export market.
6. Readymade funeral bier
Admittedly, this business idea may seem grotesque to anyone planning to launch a business. However, this is a very lucrative & new business that requires low investment. Currently, there is only one manufacturer in India of readymade funeral biers.
These funeral biers are made of wood discarded by saw mills. Sold in boxes, these biers are easy to assemble and have a very aesthetic appearance. Users only need to follow instructions printed on an enclosed leaflet.
The contraption is held together by screws, nuts and bolts and hence, is very sturdy.
7. Last rites
While still on the topic, here is another business that has the potential of making it big in large cities of India. Offering funeral or last rite services to communities that cremate their deceased is a growing business.
Hectic schedules and lack of knowledge about funeral customs and tradition often leaves people flummoxed when someone passes away. They are unaware about documents needed to cremate mortal remains, places of cremation and rituals.
A few businesses that offer comprehensive funeral services have cropped up across India. However, the demand for this service remains high.
8. Personalized embroidery
Undoubtedly, embroidered garments are readily available in the market. However, their patterns are run-off-the-mill type and rather commonplace. A large market for garments that have personalized embroidery exists.
This means, embroidering a person's name or initials or some message on garments. You can also offer personalized embroidery patches, according to orders from customers. To enter the business, you can buy an embroidery machine or hire skilled embroiders.
This business requires low investment. However, proper marketing is essential for the success of this new business idea.
9. Non-dairy ice creams
Once again, a vastly untapped business in India is non-dairy ice creams. This means, ice cream made without milk and milk products like yoghurt. This sounds impossible but is practical.
A handful of companies across India are trying to popularize ice cream made with coconut milk, peanut milk and soy milk. These small businesses are making headway, albeit gradually. Unfortunately, they do not possess large advertising budget like top, conventional ice cream brands.
You can enter this business of non-dairy ice creams too. There is a huge demand for such ice creams. However, the non-dairy ice cream industry is largely unorganized which accounts for its rarity.
These ice creams have a potential to strike it big in large cities where people are health conscious. Hence, they try and shun milk based ice cream, which they believe is loaded with calories.
10. Fish farming
Yet another business with huge export potential, fish farming is something you can consider. To enter this business, you will require ample space for setting up water tanks. Generally, fresh water fish that includes Murrel, Catfish, Rohu, Mrigal, Hilsa and Katla are farmed in tanks.
You can also include species of fresh water shrimps, that are always in great demand. Fresh water fish has a huge domestic market. Furthermore, the market for these fish is booming. The reason for this boom is- fish from seas often contains high levels of lead and mercury due to marine pollution.
Arabian Gulf states, Europe and the US are large markets for farmed fresh water fish. However, to enter the export market, the fish you farm has to be free from pathogens and toxins.
They must conform to international standards for fish export.
11. Enriched eggs
Nowadays, several people consider eggs as unhealthy. People consider health risks associated with consuming eggs such as increase in cholesterol levels and blood pressure. These fears have given rise to a small industry of enriched eggs.
This means, eggs that contain Omega-3 oils. Now Omega-3 is not a natural nutrient in conventional chicken eggs. However, a few poultry owners give special feed to their chicken that contains Omega-3 oils. Such feed is generally derived from fish.
Consequently, they produce eggs that are rich in Omega-3 oils, which are known to curb and combat cholesterol. Omega-3 enriched eggs retail at Rs.150 to Rs.200 per dozen. They are available only at select, high-end stores.
You can enter the poultry business to produce Omega-3 enriched eggs. This book on Amazon can help you to setup this business.
12. Freight and freight consolidation
With some knowledge of freight and cargo handling, you can enter this highly profitable business of incoming and outbound packages. To enter this trade, you will require a small premises and proper packaging material.
You will receive packages that are bound for various destinations in India, from individuals. You need to consolidate packages bound for a particular state or destination into one container and hand it over to a trucking company.
Additionally, you will receive packages from other parts of India. You will be required to sort the packages and hand them over to the receiver from your premises. You will need agreements with cargo and freight companies for entering this new business.
Generally, individuals are reluctant or do not know whom to approach to send a parcel home. You can provide this service for such people.
13. Aeroponic farming
Aeroponic farming is growing vegetables without the use of soil and water. Instead, you will grow vegetables and herbs using air and atmospheric humidity. Lettuce, cilantro (coriander), spinach and other green vegetables grown by aeroponic farming are rare in India.
Research indicates, such vegetables are free from any toxic chemical and contain higher levels of nutrients. You can set up an aeroponic farm with some basic equipment.
However, you will require adequate indoor space to set up an aeroponic farm since it involves equipment where the plants are suspended in air with little or no base. You will also require humidity control equipment and sprayers to provide a misty atmosphere for your produce.
14. Foreign exchange agent
Small towns and villages in India often lack banking facilities. Nor can one find a foreign currency exchange house there. However, these towns and villages are fast becoming popular among foreign tourists, especially backpackers.
They visit these areas to get a taste of rural India and see off-the-beaten-track places. For such travelers, you can offer a foreign exchange service. To do so, you will have to enter into a tie-up with a major foreign currency exchange.
This service is also useful for Non Resident Indians who live in towns and villages. All you need to do is exchange the foreign currency for Indian money. The foreign currency has later to be handed over to the exchange house, in return for your money and commission.
This is a very popular new business idea in the tiny Indian state, Goa. Especially because a large number of Goa natives work and live abroad.
15. Bed-and-breakfast
Again aimed at foreign tourists, this is an ideal business if you own a large residence, have a spare house or apartment. Budget travelers from abroad look for bed-and-breakfast accommodations since they are cheaper than hotels.
Such accommodation enables them to keep their luggage safe while they venture for sight-seeing. Based on existing market rates, you can get US$ 20 or more per night per guest by offering bed-and-breakfast accommodation.
You will have to serve as basic breakfast to your guests every morning as part of the deal. Generally, such accommodations are in demand in large cities with tourist attractions.
However, the trend of visiting villages and towns introduced by backpackers makes it a lucrative business anywhere in India.
16. VAT reclaim agency
Indian travelers to Europe, US, Far East pay for several things. This includes hotel accommodation, food, shopping and sight-seeing among others. Several countries, especially in Europe, allow foreign tourists to reclaim Value Added Tax they have paid on their purchases.
In most cases, such claims have to be filed once the tourist has returned to her or his native land. Especially, Europe is a high taxation area. Hence, tourists pay heavy VAT on their purchases.
You can start an agency that reclaims VAT from these countries on behalf of returning tourists. To enter this business, you will need to acquaint yourself with VAT claim procedures of various countries.
The client has to produce all receipts of purchases made while abroad. VAT returns can be filed by you online. In exchange, you can charge a good commission.
17. Reike practitioner
The website www.reike.org describes Reike as: "A Japanese technique for stress reduction and relaxation that also promotes healing. It is administered by "laying on hands" and is based on the idea that an unseen "life force energy" flows through us and is what causes us to be alive. If one's "life force energy" is low, then we are more likely to get sick or feel stress, and if it is high, we are more capable of being happy and healthy."
With stress levels running high among the affluent working and business class, especially in large cities, the demand for such de-stressing therapies is growing exponentially.
Charges for an hour of Reike treatment are Rs.1,000 and upwards, depending upon where you live. To enter this business as Reike practitioner, you will have to undergo training from some reputed organization and obtain the necessary certification.
You can offer this service from your home or at premises of the customer.
18. Oxygen Bar
Admittedly, portable oxygen bars for homes and offices are available fairly cheap. Despite, few people patronize them or use them. You can offer a complete oxygen bar service from a small store or commercial premises.
If space permits, you can also offer the service from your home. Oxygen bar means, a client wears an oxygen mask and inhales medical grade quality of this essential element for an hour or more. Inhaling such oxygen has some inherent health benefits.
It is said to slow down ageing process while promoting healthy skin. It also removes toxins inhaled by a client during the day. This service is particularly useful in crowded cities that have high degree of air pollution.
It's a new business idea with medium investment but demand is high.
19. Community newsletters
All of us belong to some community. However, a large number of migrants to cities are alienated from their native groups. They yearn for news and happenings back home and within the community in the city or town they reside.
Providing a weekly newsletter to such people is a very profitable venture. Firstly, you can get community members to subscribe to your newsletter. Secondly, you earn good revenues from advertisements issued by stores and commercial establishments owned by that particular community.
Getting news for the community is almost free since members will provide the required information about happenings and events voluntarily. You can legitimize your newsletter by procuring a Registrar of Newspapers of India (RNI) registration, which is fairly inexpensive.
With an RNI registration, you are also entitled to very subsidized mailing rates through India Post. Additionally, printing a small newsletter costs just about Re.1, depending on the quality of paper used.
However, you can circumvent RNI and printing costs by offering the newsletter through email.
20. Bottling coconut water
Despite the vast coastline of India and abundance of coconut trees, bottled coconut water is rare to find. Interestingly, Thailand, that has a much smaller coastline and fewer resources has an well developed industry that offers coconut water with shards of coconut flesh in cans and bottles.
The Thailand example amply proves technology to extract and bottle coconut water is easily available. Coconut water is a traditional remedy for several ailments including kidney stone.
It is also provides ample minerals and other nutrients essential for the human body. Procuring tender coconuts is fairly easy in India. Setting up a bottling plant is fairly economical for a small business.
If you live in a coastal state of India where coconuts are in abundant supply, you can consider this highly untapped but profitable business.
21. Painted pottery
People look for various objects to decorate their homes. Painted pottery of all shapes and sizes features among the favorite decorative items for homes and offices. This is a relatively inexpensive business to start.
To enter this business, you have to be very creative, artistic and have a great sense of aesthetics. Painted small earthen cups, to large pots are all in great demand. You can create your own designs and sell the finished products to stores that sell home décor items.
Alternatively, you can take orders and paint the pottery as per specifications of the customer. Generally, interior decorators will be able to provide you with some insights into the types of painted pottery that are required by home and office owners.
22. Refurbishing old cars
Cars continue to remain a prestige symbol of sorts among Indians. Many Indians continue to retain their old cars, of 1960s or older vintage. Admittedly, these vehicles have no value in the vintage car market.
Yet, people retain them for nostalgia and sentiments. Often, the condition of these old cars deteriorates due to neglect. Spares are hard to come across. Consequently, many lose roadworthiness.
Refurbishing such old cars is a great new business provided you have the required expertise. Generally, you will need to refurbish the upholstery and exterior paint to ensure the vehicle looks great.
Further, you can also offer mechanical and electrical repairs of the car by buying spares from the used parts market.
23. Chinese lanterns
As the name suggests, these lanterns trace their origin to China and its traditions. A Chinese lantern is a large contraption made of paper pasted on a frame of thin wooden sticks. At the bottom is a small wire that can hold a candle.
Once this candle is lit, hot air inside the lantern lifts it up. The lantern flies with the wind till the candle burns and later, falls safely to the ground. Wedding and other parties in many states of India are incomplete without the launch of Chinese lanterns by celebrants.
Despite the demand, there are almost no commercial producers of these Chinese lanterns. In stark contrast, most countries in the Far East have an organized industry that makes these inexpensive lanterns.
You can start this low investment business and sell your lanterns to event organizers and party requirement stores.
24. Sleep and relaxation tea
As stress levels run high among the working and business class, tens of thousands of people suffer from sleepless nights or do not get sufficient sleep. This causes them additional stress and health problems.
Furthermore, several people are also wary about taking sleeping pills and sedatives due to fears of addiction. Procuring such medicines is also difficult since it requires a prescription from a physician.
Thankfully, the Indian medical science, Ayurveda, prescribes herbs and spices that promote sleep and relaxation. A right blend of these herbs and spices boiled with water or milk are known to provide good night's sleep.
You can manufacture powder by blending such spices and herbs based on time tested and proven formula.
25. Ostrich and Emu farming
As red meat becomes pricier by the day in India and controversies abound over beef ban, Ostrich and Emu meat can well fill in the demand. Already, several restaurants across India are serving dishes prepared with Ostrich and Emu meat.
The trend is expected to grow as Indians look for high protein foods with fewer health risks. Given this scenario, you can open an Ostrich and Emu farm. Remember, this business requires ample space since these are giant sized birds.
You will also require skilled labor to run the farm as these two species of birds can get rather violent. Ostrich and Emu eggs are considered as delicacy worldwide.
Before you embark
The ideas we have listed above are unconventional. However, these new businesses seem to have a great potential in a country like India. The younger population of this country is eager to try new concepts and ideas.
At the same time, tradition and values run high here. Before you embark on any of the ventures we list, it is highly recommended you do an independent survey and study for their feasibility.
Understandably, several of these ideas require specialized skills. Further, you will be investing your precious resources on the venture. Getting advise from experts from the field you choose is therefore recommended.