Do you know the meaning of passive income?
Passive income is intelligent people's income from different sources without being active. In the past few years, passive income ideas have boomed, and more people have started looking for new income sources to support their financial needs.
Over the years, automation and developing technology have made things unpredictable for specific employment sectors. Therefore, people are looking for backup plans in multiple passive income sources.
Are you also looking for passive income ideas in 2022 to empower your bank balance?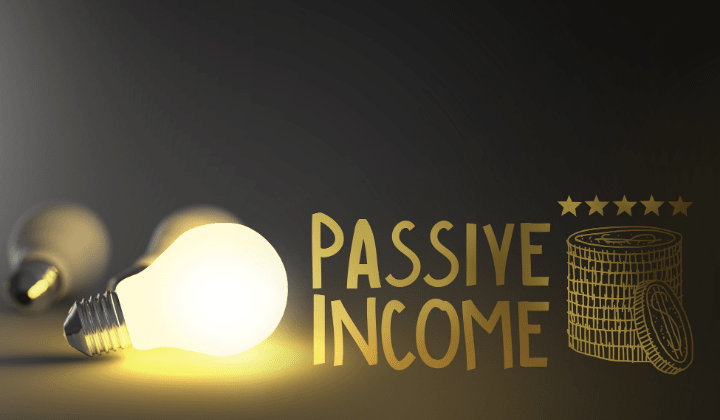 Passive Income Ideas in 2022
Whether you are a student, 9-5 employee, or a retired person, you can always rely on residual income sources to get a constant cash flow even after losing your business or job.
1. Dividend Stocks
According to Investopedia, dividend stocks are stocks provided by top companies that pay out at regular intervals.
These top companies usually have a trustworthy image of distributing profits to the shareholders. If you are a bit intimidated by risks but still want to earn passive income, dividend stock is the right thing for you.
Here, the important thing is making an impressive portfolio by investing in the right stocks. Many trading apps and websites provide an opportunity to buy dividend stocks.
2. Investing in the stock market
The stock market is the conventional thing that comes to mind when someone talks about a second income source. There are success stories and failure stories in the stock market. In a nutshell, it is somewhat risky, but the returns or profits are very high.
This is why many millennials and adults are keen to learn how the stock market works to invest intelligently to make huge profits.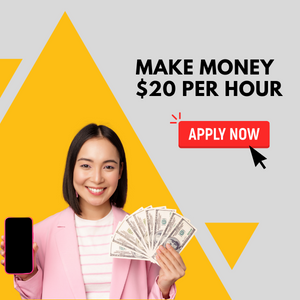 Before investing in the stock market, you must have the proper knowledge and risk assessments. In the beginning, start slowly and invest in tiny amounts to gain knowledge. Once you are confident, you can invest as much as you want to gain huge profits.
Also read: A Guide to Invest in the Stock Market
3. Make an app
Creating an app is another best idea to earn passive income. There are thousands of apps on the App Store and Google Play Store. This is a good option for programmers or anyone who can write the codes.
But if you are creative enough and have some unique idea for an app, you can always hire someone from the freelance sites to create an app for you.
4. Invest in a business
Investing in a good business opportunity is the best option today. Thousands of budding startups require funding, and if you have some extra funds to invest, you can become their angel investor.
You can own some shares or part of the venture by investing in the startups. In the future, if the startup takes off, your money will multiply accordingly. Some people specifically invest in startups called Angel Investors.
You can follow the reality shows like Shark Tank India, Horses Stable, etc., to get ideas on becoming an angel investor.
However, this particular passive income source is good for you only if you have enough money to invest and the skills to invest in the most profitable venture.
5. Create a course or write a book
This is the best passive income idea for writers or someone who has deep expertise in a specific topic. Creating an online course is not that hard today, thanks to platforms like Udemy and Skillshare.
Topics like digital marketing, technology, cooking, entrepreneurship, etc., are very popular and lots of students and business people want to learn new things online.
Using this method, it is best to create a passive income source if you have expertise in any field or any other topic that you think might interest students, kids, business owners, etc.
In the beginning, it would require some hard work and preparation to create your course. But once you finish it, you only have to take care of the marketing and branding.
You can sell your course online through Facebook, Google Ads, YouTube, and Instagram ads. It is a great way to earn passive income once you develop authority in your niche. You can create more relevant courses in the future and upsell them.
Similarly, you can also create a book or ebook to share your knowledge and experience with people. Writing a book is also profitable if the content is exciting or knowledgeable enough.
Due to the introduction of self-publishing, it has become relatively easy for writers to put up their work without looking for a publishing house.
6. Affiliate marketing
Affiliate marketing might not sound like an excellent option for people who want to earn money without investing much time.
But, to be true, it is a great way to earn passive income for anyone who has basic to average marketing skills. You need a blog or a good social media following for affiliate marketing.
You can start with the best affiliate programs or join affiliate marketing networks related to your niche. You can promote the affiliate products on your blog, YouTube channel, or other social media accounts to earn a commission.
If affiliate marketing is done the right way, it can help you make thousands of dollars every month. But this massive amount of money doesn't come without hard and intelligent work. In the initial stages, you have to invest your time and money to promote your blog or other platforms.
7. T-Shirt Designing
Are you a designer at your heart? If yes, you can try your hands at designing T-shirts and selling them to make a profit. Several websites accept T-shirt designs and pay compensation after each sale.
Even Amazon has a service called Merch by Amazon that lets you submit your design, and it takes care of the printing and shipping.
8. Airbnb renting
Thanks to Airbnb, having a place where you don't spend much time can also be a great source of passive income. You have to fill in the necessary details and list your property on Airbnb.
It is excellent for people who own multiple properties or travel away from home a lot. Here, you earn money on a property you already own. Therefore, there is no investment as such.
9. Network marketing
Over the decades, Network Marketing has risen and has become a secondary income source for people around the globe.
The best thing about these network marketing companies is that you don't have to work a lot; you can do it smartly and avoid hard work. And in return, you will earn residual income months after months.
10. CD Ladder
CD, or certificates of deposits, ladder building, is another excellent option for earning passive income. Banks offer CDs to those who want lesser risks and low investments initially. It is a long-term process and requires patience from your side.
Conclusion
Having passive income sources at every stage of life gives more freedom and a secure future. It is hard to predict the future in this world of randomness. Therefore, it is best to be prepared and experiment with new income streams for a better knowledge, and obviously, a constant influx of money.