It's very typical to find youth without cash in India. From vegetable vendors to luxury restaurant owners, everyone has a QR code for you to scan. Just a few seconds, and you're done with the payment. This is a boon of digital payment apps.
You would have heard the "Paytm Karo" catchphrase on Television or YouTube. It was an advertisement by Paytm to promote mobile payments. Today, Paytm has a community of over 20 million merchants and business owners. It is one of the oldest digital payment apps in India.
If you have just used it for making payments, how about you earn from it? Yes, You can be a Paytm service agent and earn upto 30,000 rupees per month. If you think that's interesting, let's delve deeper and learn how to become a Paytm service agent.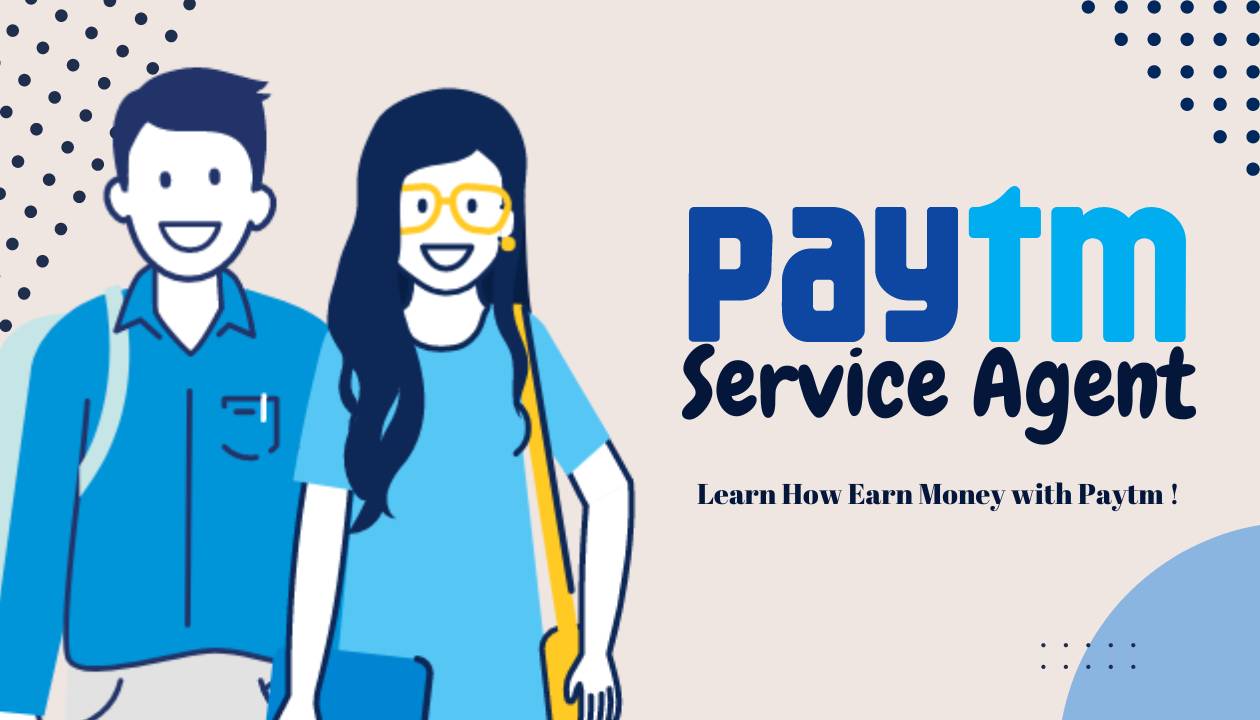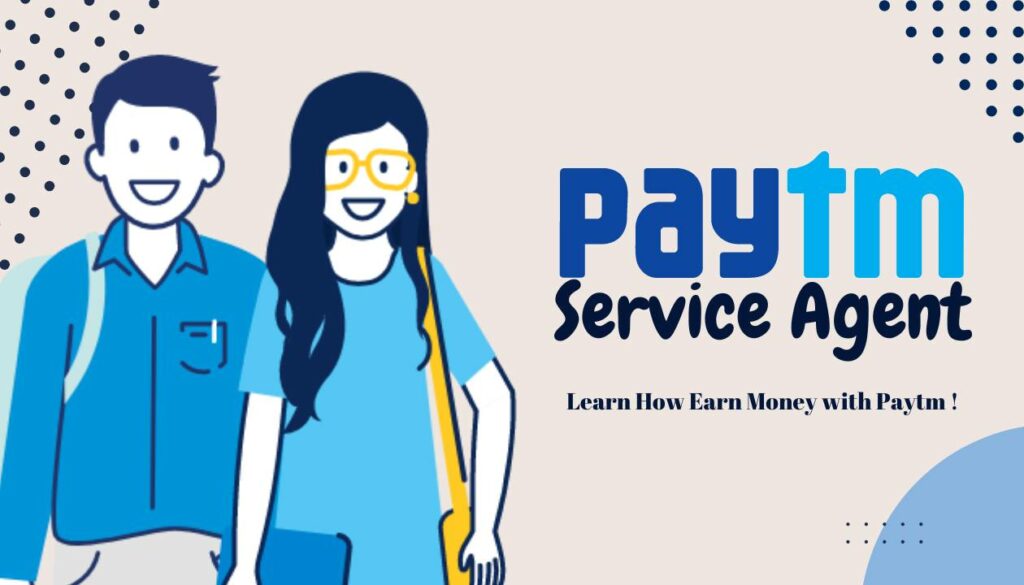 Table of Contents
What is Done by the Paytm Service Agent?
A Paytm service agent is supposed to promote Paytm. How? By selling its products. Paytm has several products like:
Paytm QR (quick response) code 
Paytm soundbox
Paytm EDC card machine
Paytm Fastag
Also, you have to make bill payments and ticket bookings for the consumers. You earn a commission on transactions for:
Movies
Mobile Postpaid
Cable T.V.
Train
Landline
Electricity
Bus
DTH
Flights
Gold loan
Bank payments
If you actively promote these Paytm products, you will not only contribute to the growth of Paytm but also increase your earning potential through commissions.
How Much Can You Earn?
As a Paytm service agent, you can earn upto 30,000 rupees in a month or more. You can take it up as a full-time, part-time, or even a free-time job.
Apart from selling products, you will also be paid for onboarding merchants and business owners to Paytm. You will have to place QR codes in their shops. You earn a commission on making bill payments and booking tickets for users.
Here is how Paytm rewards you for the work:
| | |
| --- | --- |
| Product or service | Commission |
| Merchant On-boarding | INR 150 for placing a QR code in the shop.Additional INR 150 if the shopkeeper uses it to receive payments. |
| Merchant On-boarding with PAN | Extra INR 25 |
| Engaged Merchant | INR 125 |
| Issue of Fastag | Upto INR 100 |
| Sell Soundbox | INR 150-200 |
| Onboarding PSA (Paytm service agent) | If a new PSA onboards 5 merchants, you earn INR 500 |
Also Read: Earn Free Paytm Cash – 35 Best Apps & Websites
What Do You Need?
Usually, when it comes to earning money in this way, it is not easy. What comes in the process is a load of documents and verifications or else a high educational qualification. But to apply for PSA (Paytm service agent), all your requirements are only:
A copy of the Aadhar card
A copy of your highest educational certificate
You must be minimum 18 years old
Android phone with data package
An initial investment of INR 500
Good networking and communication skills
Steps to Become a Paytm Service Agent:
If you want to become a PSA, begin by applying to the Paytm administration specialist using your Paytm account. You can access it from your mobile phone or P.C.
You must upload your Aadhaar card, highest academic certificate, and a photo here. Please keep these records handy and follow the steps to become a Paytm Service Agent.
Firstly, download the Paytm App and sign in to your Paytm Account. Now, you must complete the following steps:
Launch the Paytm App on your smartphone.
The option to search for a Paytm Service Agent is already displayed. If not, simply click here.
Tap the "Apply Now" button if one is available. A form will appear.
Enter the necessary information precisely (Name, Email, Educational Qualification, and so forth).
Now, choose an online course time to learn instructional activities about Paytm Service Agent.
To finish the registration procedure, upload an image of your Aadhaar card (front and back), your highest education certificate, and your most recent photo.
You will now be required to take a selection test consisting of five questions, at least three of which you must successfully answer. Each question will be worth ten points.
After successfully enrolling, a merchandising kit will be delivered to your location within 7-working days. It will include the following items:
1 – Identification card, Paytm bag, tape, and marker (black)
10 – Sun packs and standees
50 – Paytm accepted stickers and QR code sticker
What Next?
Now that you have become a Paytm service agent, the question that stands ahead is what to do next and where to begin from? It usually is a personal preference of how to start, but I would suggest attending the webinars hosted for the PSAs.
These webinars are simply some sessions to assist you. They'll help you work more smartly and efficiently as a PSA. It will also teach you to speak, impress and approach customers. Also, you'll be learning a lot of other technical as well as soft skills.
Also Read: How to Transfer Money from Paytm to Bank Account (with Images)
PSA Webinar Timings
Every Monday, Wednesday and Friday – 11 AM & 5 PM.
Every Tuesday, Thursday and Saturday – 11 AM.
Beware of Scams
Becoming a Paytm Service Agent (PSA) is an excellent way to earn extra money in your free time. But watch out for tricksters or people you don't know who ask you to become one. They might be from a dishonest company.
Only apply to be a Paytm Service Agent (PSA) on the official Paytm website. If someone else offers you the job, be careful and do some research. Call the Paytm helpline to make sure it's a real opportunity.
Sometimes, it might be a real chance, but it's tough to tell if it's a scam. Scammers can fool you into a bad deal, so always be careful and check everything thoroughly. Make sure you join the right company and earn real commissions.
Conclusion
Now you know the steps of becoming a Paytm service agent. You will earn as much as you work. Being an agent can really benefit you even if you work part-time. The best part is you can dedicate most of your time to your existing job, profession or business. This can be a good side hustle.
A few easy steps, some dedication, and a topping of communication skills are all you need. So, download the app or visit the website and get started as a Paytm service agent.