In the post-COVID world, there is no dearth of work from home jobs for women in India and the rest of the world. Regardless of their socio-economic background, educational qualification and age group, every woman in this country can find a genuine Work-From-Home job that generates an income on a regular basis.
Whether you are looking for a Work-From-Home job online or offline, a blue-collar job or a white-collar job, you can always find one that fits your skill sets as well as maintains a good work-life balance.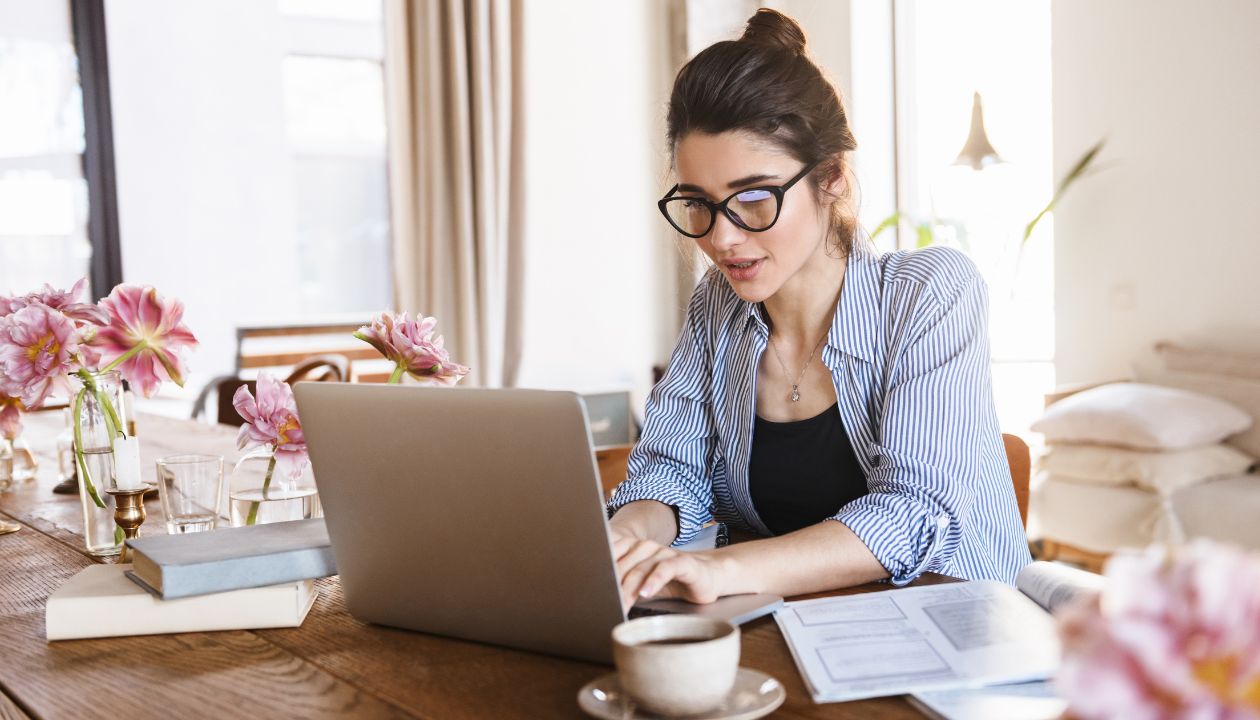 In the following article, you will learn about 12 genuine work-from-home jobs for women in India that pay you regularly year after year. These jobs are readily available and you can make a living working for these jobs from the comfort of your home.
Out of 12 jobs, 7 are online Work-From-Home jobs and the remaining five are offline. All the online jobs are white-collar jobs and all the offline jobs are blue-collar jobs, barring one.
So, let us get started …
12 Easy Work From Home Jobs For Women
Online Work From Home Jobs
1. Freelance Writing – Content Writing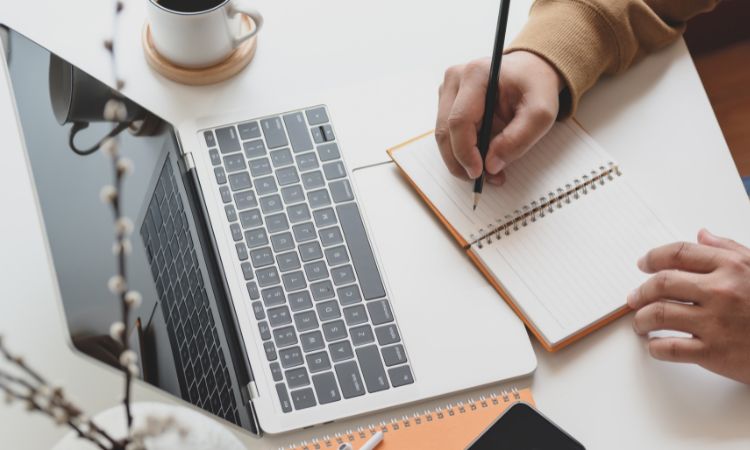 Right now, one of the most popular Work-From-Home jobs is Freelancing writing. The best part of freelance writing is you don't have to be a great writer to become a freelance writer.
There are many types of freelance writing, but here, we will talk only about content writing. As a content writer, you will be writing articles for websites and blogs. You just have to do basic research for the article and write in simple, grammatically correct English.
You get paid for each word you write. Rates may depend upon the client you are working for. Generally, rates are between $.05 and $.1 per word. Content writing is the easiest form of writing to get started. Later, with experience, you can foray into other forms of freelance writing like copywriting, technical writing, business writing, brand writing, etc.
As beginners, stick to content writing and leave other forms of freelance writing. There are many freelancing sites like Upwork or Fiverr. You can find the best opportunities there.
Also Read:
2. Data Entry Work
Data Entry work is perhaps one of the oldest online Work-From-Home jobs.
The general perception is data entry jobs are very easy, and anyone can be a data entry operator. However, this is not true.
To become a data entry operator, you need a typing speed of at least 40 – 50 words per minute with an accuracy of over 99%.
The most common data entry work is reading an image file and typing it into a Word document. You get paid for each image file you convert into a Word document.
Some other types of data work are transcribing handwritten documents, transferring hardcopy information to software, updating MS Excel Spreadsheets, formatting etc.
You can earn a decent income working as a data entry operator from your home. You just need a computer with an internet connection.
However, finding genuine Data Entry work online could be a very daunting task because most of the online data entry jobs are just fraud.
You can visit websites like www.naukri.com, in.indeed.com, www.upwork.com, LinkedIn, etc. and find the latest genuine online data entry jobs.  
3. Online Tutoring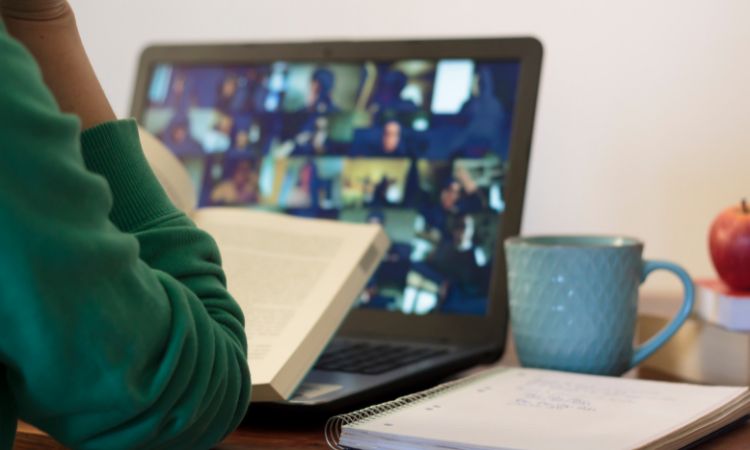 During COVID-19, due to the lockdown, everyone had to stay at home. Even kids were forced to be homeschooled. Parents have no choice but to enrol their children into distance online training institutes. Children learn subjects like Math, Science, History, English, etc. through online tutoring companies like Byjus, Vedantu, Simplilearn, upGrad, etc.
There was a great demand for online tutors and educators from E-Learning companies in India. If you have expertise in any one particular subject then you can join an online tutoring platform and start teaching students online via Zoom, Google Hangouts or Skype.
In India, the average salary of an online tutor could be anything between Rs 10,000/- to Rs 50,000/- per month. You can earn even more with experience.
Right now, there is no dearth of online tutoring job opportunities. You can even teach to international students online.
4. Blogging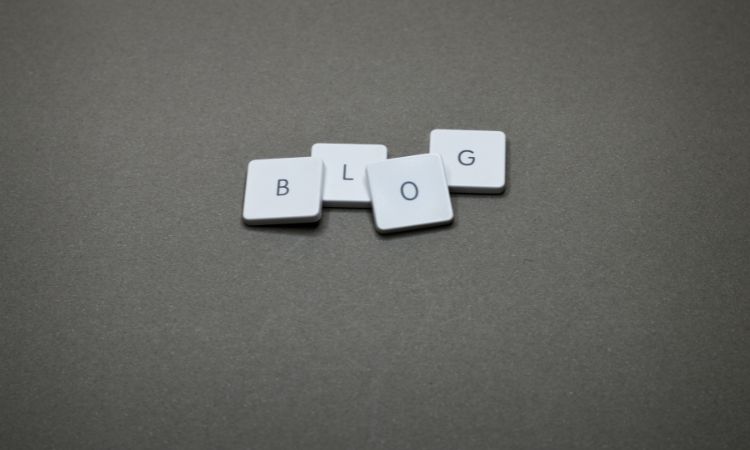 Blogging is really great for young women who are either still in college or just out of college. They can start blogging and earn money from their home. However, blogging is not as easy as freelance writing.
In order to succeed in blogging, you need to have a hobby or passion for something in your life. You are going to write about it and share it with people around the world.
In India, some of the most popular niches for women bloggers are beauty & makeup, fashion, Food and cooking, Relationships, parenting & lifestyle, home décor, career, finance, marketing & advertising, travelling, etc.
You can choose a niche of your interest and start blogging. Your content must offer something new to the audience. Once you start getting readers, you can monetize your blog with various online ad platforms like Google Adsense, Infolinks, Propeller Ads etc.
If your blog is able to establish an authority among readers, then you can easily earn up to $5000 – $10,000 per month.
But don't take blogging lightly. It has become very competitive.
5. Vlogging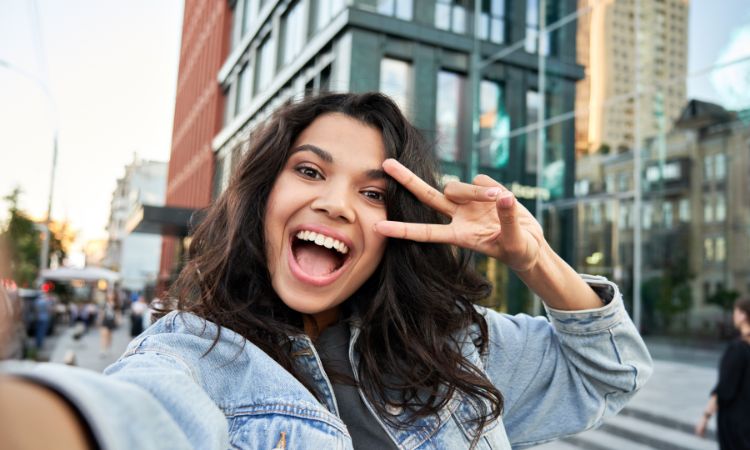 In the era of social media platforms like YouTube, TikTok, Instagram, Facebook, and Twitter, everyone wants to be a vlogger.
Vlogging is just like blogging, but here you create video content rather than writing long articles or blog posts.
Just like blogging, you need to choose a topic, create quality video content around it and upload it on YouTube on a daily or weekly basis.
Today, there are millions of Vloggers or YouTubers around the world in all kinds of niches. From Fashion and beauty to Science, from Sports to cinema, from politics to art and culture, from Tech to spirituality, and from cooking to gaming, you can choose a niche you are an expert on and create informative but at the same time entertaining content around it.
If your channel has something new to offer then you will get thousands of visitors each day. You can monetize your videos with Google and get paid for per 1000 views your videos receive.
You can take inspiration from already-established vloggers in your niche and start your own YouTube channel with a new perspective.
Also Read:
6. Digital Marketing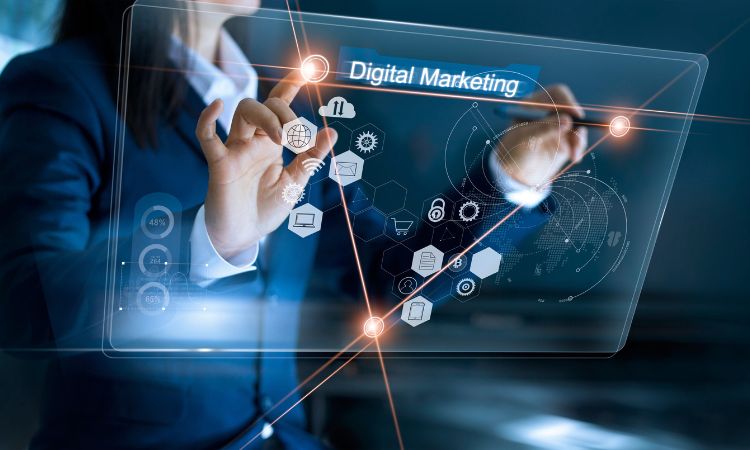 In the last ten years, with the advent of social media, digital Marketing has become one of the most sought-after career opportunities for young students.
The best part of digital marketing is you can work from the comfort of your home for your clients and earn money on a regular basis.
However, you need to have the necessary digital marketing skills if you want to get paid. Digital marketing is a vast subject. It covers many marketing techniques like content marketing, social media marketing, email marketing, affiliate marketing, influencer marketing, Search Engine Optimization (SEO), etc.
You don't have to learn all of these marketing techniques just learn SEO and discard all others. SEO is one of the most important aspects of digital marketing. Most digital marketing companies are looking for digital marketers who have great SEO skills and can rank their websites at the top.
Therefore, I would recommend you first learn SEO and then offer your services to clients on www.fiverr.com
These were six online white-collar Work-From-Home jobs for women in India. The following six are offline collared Work-From-Home job opportunities for women with a minimum educational qualification.
7. Intraday Trading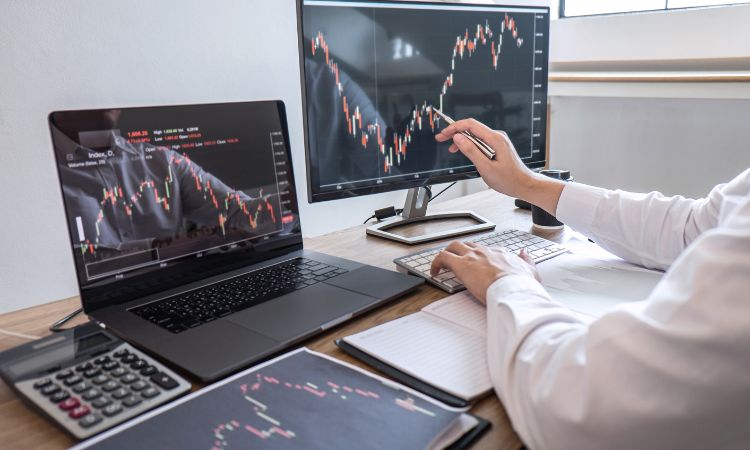 You make money by buying and selling stocks online. You just need a laptop with an internet connection and a trading account with a broker to get started.
You don't need a college degree to become an intraday trader. However, you must have a passion for share markets. You can choose a company whose shares you would like to trade, daily follow all the news related to the company, do some basic technical research on the company and then start buying & selling its stocks in the market.
Although intraday trading is a bit risky, you can generate a decent income regularly trading from your home.
Also Read: 15 Best Trading Apps in India in 2023
Offline Work From Home Jobs
8. Consultancy – Real Estate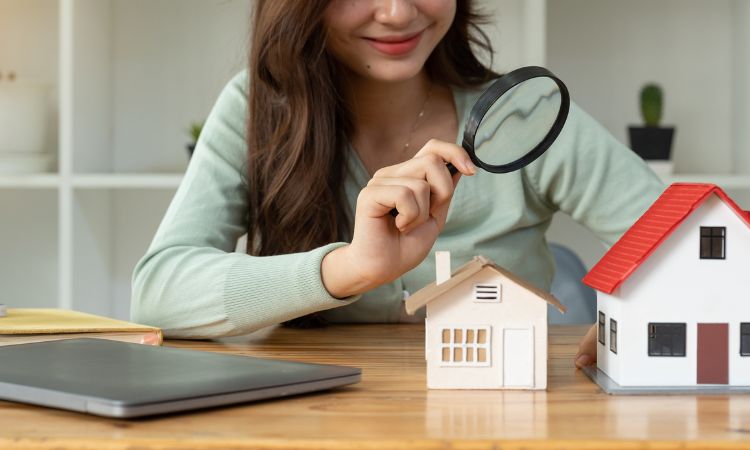 Offering consultancy is a very common business in India. Many consultancy businesses in big and small cities across India are run by women.
Although there are many types of consultancy services here, I'm talking about Real Estate consultancy only. If your networking is strong then you can start a Realty Consultancy.
As a real estate consultant (or broker) you are the middleman between the landlord (who either wants to sell or rent his property) and a buyer (who wants to buy or occupy as a tenant).
As a consultant, you earn a commission from both sides (buyer as well as seller) on each deal you close.
In big cities, you won't have any dearth of people who want to buy or sell properties. Even if you are able to close two to three deals a month, you can earn a decent income as a Realty Consultant.
9. Home Cooked Tiffin Services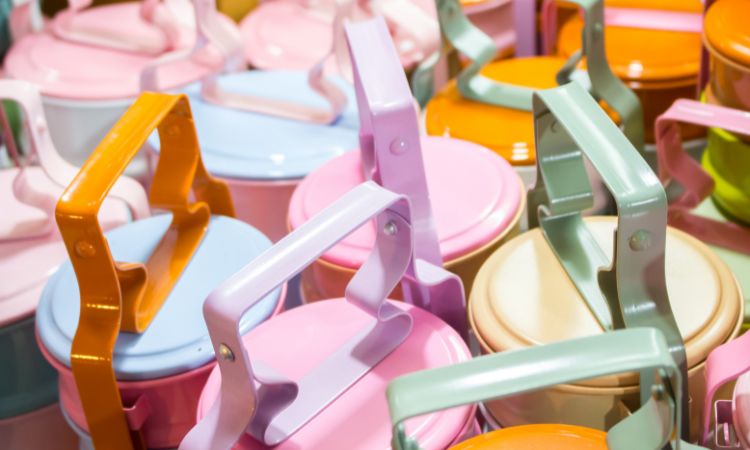 Working professionals are unable to juggle between working and cooking at the same time. Hence, they prefer home-cooked Tiffin services that can deliver home-cooked savoury meals to their doorstep at a reasonable price.
Women with great cooking skills can start this small business from home and deliver lunch boxes to young professionals in their city.
You can also make use of apps like Zomato or Swiggy to promote your business.
10. Beauty Salon or a Spa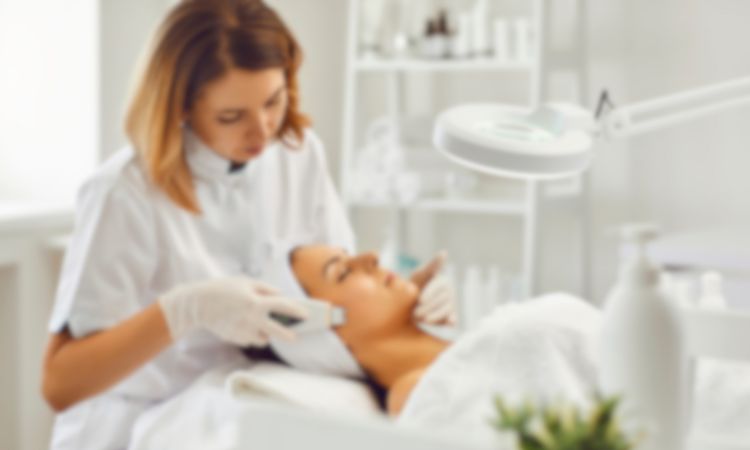 One of the most common women-oriented businesses is a beauty Salon or a Spa from home. Most women have a knack for grooming and beauty.
They can turn their hobby into a business by opening a beauty parlour or a spa. Home-based salons and spas are more affordable than their counterparts in commercial buildings like malls.
With some advertising, you can make a good profit each month.
11. Home Bakery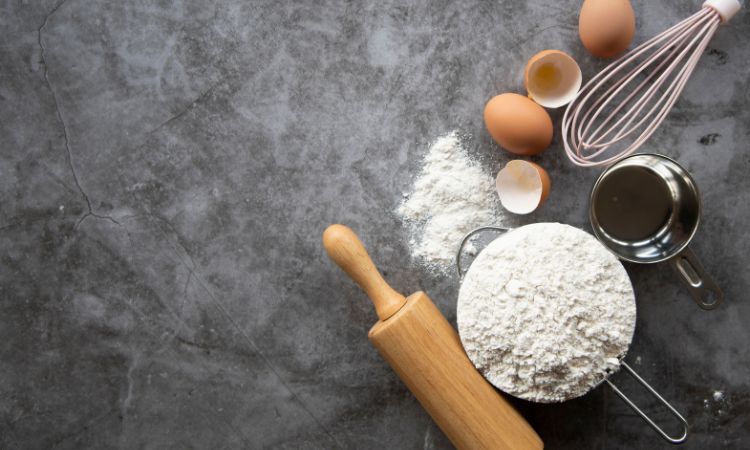 If you love baking bread, cakes and pastries, you can start a home bakery that offers fresh-baked products to people in your area.
People prefer freshly baked products like bread or cake from a small gourmet-style bakery rather than an established fast food chain.
You have to procure all the fresh ingredients needed for preparing baked items.
12. Art and Craft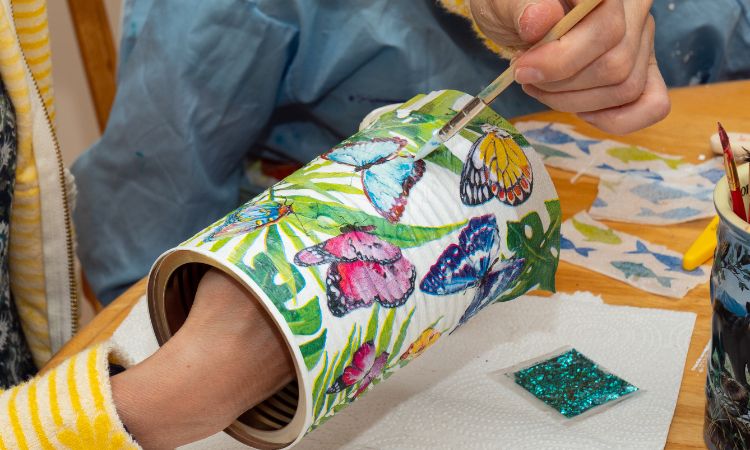 Handicrafts in India are very popular among high-end clients. They love to buy handicrafts like pottery, woodwork, painting, shawls etc. for their homes.
Unlike mass-produced items, each and every handcrafted product is unique. If you make handicrafts like paper crafts, needlework, embroidery, ceramics and glass crafts, then you can sell them to clients offline and online.
Conclusion:
These were 12 online and offline Work From Home jobs for women in India. These jobs are both white as well as blue collared. You can choose any of them according to your educational qualification and investment budget.
All the jobs mentioned above are absolutely genuine and will pay you for the long term.