No matter how big or small the company is, it needs dependable payroll software or a salary slip generator to pay salary to its employees and keep a track of the financial transactions.
Salary slip generators are accurate and don't cause any discrepancies that usually happen if not taken good care of. Payroll software also helps a company expand beyond limits by taking care of all the finances smoothly.
Without payroll software or a salary slip generator, it becomes quite hard to take care of all the deductions, leaves, attendance, reimbursements, and so on. At present, salary slip generators have become a necessity, and thankfully, there are plenty to choose from.
In this article, you will find out about the 25 best salary slip generator software with a free printable template.
25 Best Salary Slip Generator Software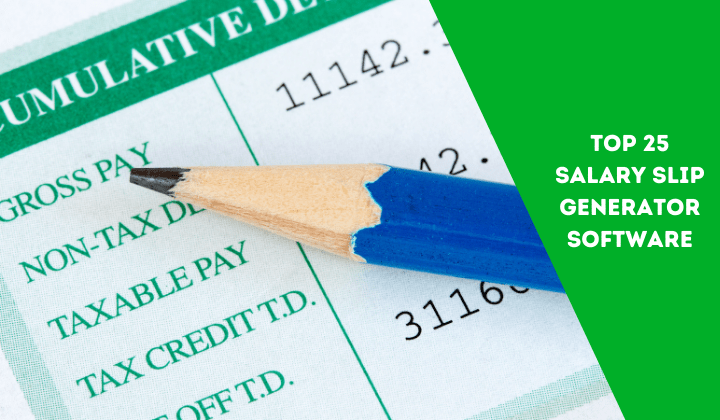 1. Keka
Keka is a leading payroll software service trusted by many small, as well as, big businesses. It is an employee-centric payroll system and comes with a user-friendly interface.
Business owners benefit from Keka as it offers the management of employee attendance, employee details, salaries, and so on. It is an award-winning payroll software and comes with a free trial. Employees can also download the app.
The starting price of Keka is Rs.6,999/- for up to a hundred employees.
2. Opfin
It is a payroll service for small and medium businesses. Opfin comes with an automated service that calculates payroll, transfers money to the employees, and maintains other expenses like PF, TDF, ESI, etc.
It comes with a free trial. Later, it charges Rs.100 per user per month. Opfin is powered by RazorPay.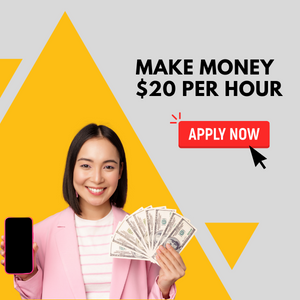 3. Wallet HR
Wallet HR comes with a thoroughgoing HR management system that mainly focuses on providing payroll to the employees. It aims to boost productivity and improve management. It comes with a free trial and also available as a mobile app
4. HROne
HROne offers end-to-end payroll facilities to small and medium-scale enterprises. The software has 12 modules that include attendance, payroll, onboarding, recruitment, and so on. The starting price of the services may vary and there is no free trial available.
5. Qandle
Qandle is a payroll software that offers accurate and real-time compliances. It takes far less time than other payroll systems and it is quite affordable too. Qandle also comes with a free trial and the starting price is Rs.49 per employee per month.
6. Pocket HRMS
Pocket HRMS is a payroll software or salary slip generator that aims to digitize the whole payroll processing, digital onboarding, attendance, and other HR operations.
This way, employees can get access to their details anywhere and anytime they want. Pocket HRMS uses cloud-based technology that helps in the full digitization of the information.
Employees can download the app and get easy access. Pocket HRMS also comes with a free trial, after that, it might cost up to Rs. 4995 per 100 employees.
7. Zimyo
Zimyo is more focused on employee satisfaction. Zimyo provides payroll services similar to other software. The software aims to help organizations manage their talent pool and retain them.
A free version of Zimyo is available. After that, the cost per employee per month starts from Rs.49.
8. greytHR
greyHR is one of the most trusted salary slip generator companies with over 10,000 satisfied clients.
The software is responsible for generating pay slips of more than 10 lakh employees per month. It also offers SaaS services all round the clock.
The software comes with a free trial, and the starting price for employees each month is also minimal.
9. HRMantra
HRMantra is among the best payment management systems available in the market. It is because of its affordability and automation process. Apart from automating payroll generation, it also tracks the employee activities and current status.
The price of the service isn't available as such, but HRMantra offers a free trial. Employees can also get access to the services via the app.
10. Akrivia HCM
Akrivia HCM is a SaaS platform that is made to help HRs and engages with them to monitor employees' activities. It saves a lot of time and is available on the go. Akrivia comes with a free trial, like most of the software mentioned here.
11. Saral PayPack
Saral PayPack is an extensive payroll generation software that boasts of being an all-in-one place for HRs. The most popular service it offers is automated payroll generation.
The best thing about this software is that it comes with a lifetime purchase, meaning a company can purchase it one time for around Rs.150000. Before purchasing it, you can also use the free trial to test its workability.
12. Zoho Payroll
Zoho is one of the most popular names when it comes to payment management software. It centralizes all employees' data and automates payrolls. It is a one-stop solution for medium businesses.
Zoho is available as an app too, so employees can access their info via their phones. The starting rate per employee per month of Zoho software is Rs.50. It also offers a free trial for a few days.
13. 247HRM
247HRM boasts of being the best friend of HR managers. It offers payroll processing and other related facilities that save a lot of time and give more efficiency to the company.
The starting price of 247HRM is Rs.1499 per month. It is a good alternative for brands with fewer employees.
14. BatchMaster HeRd
BatchMaster provides a one-stop solution to the HRs and saves their time by automating the processes. Once installed, it keeps full track of all the employees right from their date of joining.
There is no free trial for the software and the fee they charge is available on request.
15. Timelabs Professional
Timelabs Professional is a great payroll generation software for brands that have multiple branches. It provides a total solution to the organizations looking for a centralized system to keep an eye on employee activities and finances.
The monthly rate per employee is only Rs.25.
16. Spine Payroll
Spine Payroll is a simple software that offers a user-friendly interface and provides payroll management services and employee surveillance to various brands, big and small.
It doesn't offer a free trial and the rates are confidential. You have to individually apply for the service and ask for a quote before availing of the services.
17. eliteHRMS
eliteHRMS offers 16 different features that help brands with financing, payroll, and other payment-related services. The USP of eliteHRMS is transparent and the per month fee for using the software is Rs.1199.
18. Farsight HCM Engine
Farsight HCM Engine helps other brands to manage their inner financial ecosystems. Farsight also offers HR automation and payroll automation. The clientele of Farsight HCM Engine is diverse. It comes with a mobile app too. A free trial isn't available and the actual price is available on request.
19. PeopleWorks
It is one of the most innovative and modern salary slip generator software out there. It provides services that aim to manage all the financial and operational functions like recruitment, automation, payroll management, workforce management, and so on. It is available as a mobile app too and it also offers a free trial.
20. ADP Vista HCM
ADP Vista is cloud-based payroll software. It offers tight security and a three-step process before giving access to any information. It saves a lot of time for the HR and employees as well. It is suitable for small, medium, as well as large businesses.
It offers a free trial and also available as a mobile app.
21. Paybooks
Paybooks is an Indian brand that offers easy-to-understand working. It makes information easily accessible and automates different processes that otherwise consume a lot of time.
It comes with a free trial, after that, The software is available at a monthly cost of Rs.1800.
22. HRM THREAD
HRMTHREAD offers a simple, flexible, and easy-to-use payroll service. It helps small and medium brands manage their employees. A free trial of HRM THREAD is available on the website along with the free app.
23. Opportune HRMS Software
OPT or Opportune Human Resource management software is a cloud-based facility. It offers payroll services to all kinds of small, medium, and large businesses. The monthly price for each employee starts at Rs.60. Apart from that, Opportune HRMS also offers a free trial.
24. ALP Consulting
ALP Consultancy is a renowned name when it comes to payroll management software in India. It offers high-quality service that is accurate and without any discrepancies.
25. SAP Payroll
SAP Payroll is known for its time-saving features and ease of access. It automates the payroll management along with other facilities like managing taxes, EPF, deduction, and more. SAP Payroll doesn't offer an app but it does come with a free trial.
Conclusion
Payroll software has become an inseparable part of any business because of its efficiency with almost no discrepancies. They are really affordable and save hours and a huge amount of money for a company.
This is why even small startups are relying on them. With their affordability and plethora of services, it is so hard to choose otherwise.