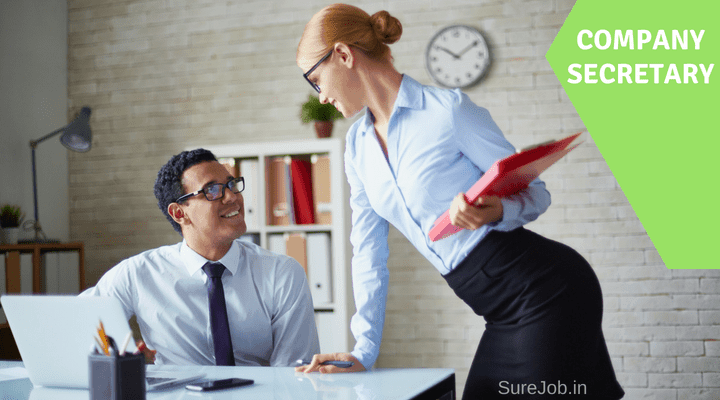 The term 'secretary' automatically conjures the image of a woman or man patiently taking notes from the boss, swiftly obeying orders and serving beverages to visitors. However, the term 'company secretary' beats this baseless perception. Company Secretary, also called Corporate Secretary in some parts of the world, is a much coveted and specialized profession that few can enter.
Definition of Company Secretary
The Cambridge English Dictionary defines Company Secretary as: " One of the managers at the highest level of a company, who is responsible for making sure that the company is managed correctly and according to the law: A company secretary may sign official documents on behalf of the company, which are then legally binding." Business Dictionary explains Company Secretary at length: "Officer appointed by the directors of a firm as responsible for ensuring that firm's legal obligations under the corporate legislation are complied with. His or her formal duties include (1) calling meetings, (2) recording minutes of the meetings, (3) keeping statutory record books, (4) proper payment of dividend and interest payments, and (5) proper drafting and execution of agreements, contracts, and resolutions. A company secretary is not automatically an employee of the firm and, if employed with executive responsibilities, not be its director shareholder. If a firm has only two directors, one may act as its secretary; but a sole director may not." As we see, Company Secretary is a very senior level management position. It attracts high salaries combined with excellent perks.
Career as Company Secretary
Making a career as CS or Company Secretary/ Corporate Secretary is extremely lucrative. According to a report published by Mumbai-based financial daily, Economic Times, large firms pay between Rs.800.000 to Rs.1.5 million in salaries and perks to a Company Secretary.
The report further adds, demand for CS is growing exponentially in India due to companies expanding rapidly, thanks to various investor and business friendly policies adopted by the present government of Prime Minister Narendra Modi.
There are projections that more companies will require CS within the next decade, as India strives consolidate its position among the world's leading economic and industrial nations.
Who is hiring CS?
India's Companies Act 2013 lays down guidelines for roles and duties of a Company Secretary. Various reforms introduced to increase ease of doing business in India, influx of large foreign companies and massive Foreign Direct Investment (FDI) and Foreign Institutional Investment (FII) in India has thus led to a surge in demand for qualified and experienced Company Secretaries.
Additionally, the Union and state governments, banks and public sector firms have stepped up hiring of Company Secretaries over the last three years as they seek increased transparency and implement newer business models.
According to ICSI, the country will require some 50,000 Company Secretaries by the year 2020. These will be employed by large corporate houses, Central and state governments and their enterprises.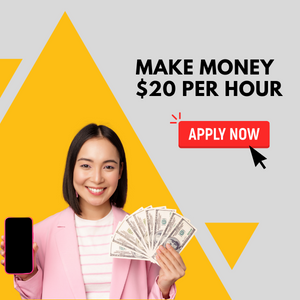 Becoming a CS
Indicative salaries mentioned above highlight that becoming a CS is rather complex. Should you possess adequate skills and talents, becoming a CS can be fairly easy.
Similar to other professional courses, you will have to exert extra efforts while studying a CS course and keep yourself updated with latest developments in the national and state industrial, social, economical and environmental policies among others.
CS courses are offered by several reputed Indian educational institutes, Business Schools (B-schools) and reputed government-run universities.
Stepping Stones
To become a certified Company Secretary, you need to undergo the three-year CS course. Hence, you have to register at the Institute of Company Secretaries of India (ICSI), which is the statutory professional body of India that regulates the profession.
Students who successfully complete Higher Secondary Certificate (10+2) from any recognized board of education or its equivalent from the Central Board of Secondary Examinations (CBSE) or Council for Indian Certificate of Secondary Examination (ICSE) are eligible for higher studies as CS.
Additionally, professionals from Chartered Accountancy, graduates holding Bachelor of Commerce (B.Com) and Master of Commerce (M.Com) can also become CS, provided they pass exams stipulated by ICSI.
Institute of Company Secretaries of India
Institute of Company Secretaries of India (ICSI) is the sole regulator of the Company Secretary course. To become a CS, you have to pass rigorous exams conducted by ICSI during the three-year course. Remember, only those certified by ICSI get high-paid jobs as Company Secretary.
No other organization in India is permitted by law to confer the coveted Company Secretary certification. ICSI has headquarters in New Delhi. Additionally, it has regional offices in Mumbai, Chennai and Kolkata. Moreover, ICSI also operates some 38 chapters across India.
There are plans to open more offices in the country, especially in large cities such as Ahmedabad, Bangalore and Hyderabad, according to various reports. It has a reported membership of 50,000 qualified Company Secretaries in 2017.
NOTE: Some educational institutions are offering a course called Master of Business Administration in Company Secretary. Such MBAs do not qualify you as a CS. Only ICSI has been authorized by the Indian government to issue the CS certification.
Admission to Company Secretary course
ICSI accepts only online registrations for its Company Secretary course, through its web portal. To register, you will require soft-copies or scanned images of the documents.
1- Latest photograph
2- Signature
3- Secondary School Certificate or its recognized equivalent from CBSE/ ICSE stating your date of birth.
4- Consolidated mark sheet of Higher Secondary Certificate exam or its CBSE/ ICSE equivalent.
5- If you are appearing for HSC or its CBSE/ ICSE equivalent, state your roll number allotted by the education board.
6- B.Com, M.Com and CA students have to submit copies of their passing certificate with mark-sheets.
7- Caste certificate, if applying for exemptions under Scheduled Caste/ Scheduled Tribe/ Other Backward Castes categories.
8- Medical certificate from any government hospital for physically challenged applicants seeking any exemptions.
9- Proof of identity issued by any government authority. You can submit scans of your Aadhar card, PAN card, valid driving license or passport.
10- Valid address proof, as stipulated by the Indian government such as Aadhar card, valid driving license or passport or any legal document indicating your geographic location.
NOTE: ICSI's online registration portal accepts documents only in jpg, jpeg, png, gif, bmp and pdf formats, up to a maximum size of 2 Mega Bytes (2MB).
Successful registrants will be issued a unique username and password. With these, they can access their information and update their user profile, seek exemptions or other services from ICSI online.
File size of the student's photo should be between 20kb to 50kb.
File size of student's signature should be between 10kb to 20kb.
These documents have to be submitted by all students who wish to study as Company Secretary from ICSI.
You have to download your electronic ID card and registration certificate from ICSI website. These documents have to be attested by any existing member of ICSI, stating membership number, senior official of the Central or state government holding the 'Gazetted' status, branch or any senior manager of a nationalized bank, principal of any state-run school or college or authorized senior official at any government university. Without such attestation, your e-ID card and registration certificate is deemed invalid.
CS Course details and stages
1. Foundation Course
ICSI certifies students who pass the Executive Program and Professional Program. Exams following completion of the Foundation Course are held by ICSI online. Beginners have to register for the Foundation Course as follows:
Applicants who have completed HSC or its equivalent have to enroll for the Foundation Course of ICSI.
HSC and equivalent holders have to pay Rs.1,500 as Admission Fee and Rs. 3,000 as Education Fee to ICSI online.
Visually impaired students enrolling for Foundation Course have to pay an additional Rs. 1,000 for exemption from the exam. For this fee, they will receive study material for the Foundation Course from ICSI by mail.
A 50 percent rebate in Foundation Course fees can be availed by students from Scheduled Caste/ Scheduled Tribe/ Other Backward Castes and certain categories of physically challenged persons.
NOTE: Graduates and professionals holding B.Com, M.Com and Chartered Accountant (CA) certifications can skip the Foundation Course. NOTE-2: Students that have successfully passed CAT, XAT, NMAT, GMAT, SNAT, MH-CET and ATMA can also seek exemption from Foundation Course, subject to prior approval from ICSI.
Company Secretary Syllabus for Foundation Course
Students enrolled for the Foundation Course will receive study material by post from ICSI. Additionally, they have to refresh lessons studied during their secondary and higher secondary education. The online Foundation Course exam consists of four papers:
Paper-1: Business environment and law
Paper- 2: Business management, ethics and entrepreneurship
Paper- 3: Business Economics
Paper- 4: Fundamentals of Accounting and auditing.
However, detailed syllabus for the Foundation Course exams is stipulated by ICSI at the beginning of its academic programs.
2. Executive Program
Upon successful completion of the Foundation Course, ICSI selects 50 students for admission to the Executive Program.
These admissions are not based solely upon your performance in the written.
Admissions to Executive Program for students passing the Foundation Course are also based upon personal interview by ICSI at its head office in New Delhi, regional offices in Mumbai, Chennai and Kolkata or its chapters across some 38 locations in India.
ICSI and its chapters also hold group discussions for successful students of the Foundation Course.
Interviews and group discussions are held to gauge a student's general aptitude to become a CS and can include analytical as well as problem solving tests.
B.Com, M.Com and CA applicants are not required to attend these interviews and group discussions. Instead, they are enrolled directly to the Executive Program.
Company Secretary Syllabus for Executive Program
The syllabus for Executive Program to become a Company Secretary, as per ICSI's guidelines issued in 2017 includes seven subjects. They are broadly divided into two modules. Module-1
Company Law
Cost and management accounting
Economic and commercial law
Tax laws and practices
Module-2
Company accounts and auditing practices
Capital markets and securities laws
Industrial, general and labor laws
Once again, these subjects contain a host of topics that are stipulated by the ICSI regularly. You will receive study material from ICSI by post. Exams for Executive Program are held between the months of November and January the following year.
Usually, these exams are held by mid-December. You can get updates about the Executive Program exams through your account on ICSI website.
3. Professional Program
Successful incumbents from the Executive Program progress into the final stage of studies for careers as Company Secretary. The Professional Program is toughest of the three stages. It has a very complex syllabus that is broadly divided into three modules. The third module consists of three subjects. The third subject has to be selected from a list of electives offered by ICSI. Module-1
Advanced company law and practice
Secretarial audit, compliance management and due diligence
Corporate restructuring, valuation and insolvency
Module-2
Information technology and systems audit
Financial treasury and foreign exchange management
Ethics, governance and sustainability
Module-3
Advanced tax laws and practices
Drafting, appearances and pleadings.
3rd subject to be selected from electives including: banking laws and practices; capital, commodity and money market; insurance laws and practices; Intellectual Property Rights- laws and practices; international business- laws and practices.
The Professional Program is extremely intricate. While study material will be provided by ICSI by mail, it is advisable to study for the Executive Program and Professional Program through any university recognized by ICSI that offers CS courses.
Exams for the Professional Program are also conducted online by ICSI. Incumbents who pass these exams can avail membership of ICSI to become certified Company Secretary.
Medium of Instruction
ICSI and most universities offering the Company Secretary course use English as the main medium of instruction. However, with increased demand from the Central and state governments for qualified Company Secretaries, various universities are also offering coaching in Hindi and select regional languages.
CS in Hindi
Should you be looking for a Company Secretary job with the Central government, state governments or any Public Sector Undertaking, search for the word 'Company Sachiv', also written as कंपनी सचिव.
Universities recognized by ICSI
Currently, ICSI recognizes 55 government owned universities across India as educational institutes authorized to conduct Company Secretary course. Hundreds of private coaching classes are available for CS courses, but enrolling at these is your sole discretion.
Coaching is also available online from ICSI through classroom studies at select locations. Additionally, some components of teaching are provided by ICSI online as well.
As part of women empowerment drive undertaken by the Narendra Modi government, some universities that enroll only female students, have been authorized to offer CS courses.
Cost of Company Secretary course
In 2017, ICSI increased its fees marginally for the Foundation Course, Executive Program as well as Professional Program and membership. These fees are payable by students under the General category only. Concessions and exemptions are available to students who come under specific categories.
Scheduled Caste/ Scheduled Tribe/ Other Backward Caste. Please note, some concessions are not permitted to the 'creamy layer' – or applicants from financially sound and wealthy sections of this category. You will have to check the ICSI website for latest notifications on such exempted categories.
Persons with physical disabilities including limbs, visual or hearing impairments.
Students from Non Resident Indian (NRI) and Overseas Citizen of India (OCI) categories can apply for Company Secretary course but come under the 'General' category, unless they have physical disabilities.
Course and exam fee for NRI and OCI students varies on their geographic locations. In recent years, ICSI has opened exam centers abroad, especially in areas that have huge concentrations of Indian diaspora, such as Dubai in the United Arab Emirates.
Generally, fees are to be paid online. In certain cases, ICSI accepts fees in the form of bank receipts, when the fee is paid to its accounts, in a nationalized bank.
The total cost of the Company Secretary or CS course, including fees paid to ICSI and classroom training from recognized universities varies between Rs. 100,000 and Rs. 400,000.
Foreign equivalents
Universities and top Business schools in the US and Europe also offers courses for Company Secretary and Corporate Secretary.
Since the CS profession requires extensive knowledge about the latest laws, rules, regulations, policies and business environment in a particular country, these foreign courses come with certain drawbacks.
Firstly, CS courses done abroad will not acquaint you with Indian laws, policies and business environment. Secondly, you can lose on lucrative jobs offered by various branches of the Central and state governments to India-trained and certified CS.
Freelancing CS/ Company Secretary business
Currently, India has only about 500,000 active Company Secretaries, which is said to be very low when compared with size of the Indian economy. The Companies Act 2003 makes it imminent for all firms to have a CS.
Consequently, a large number of Company Secretaries are now working on freelance basis or run successful consulting businesses. Services of these freelance or consulting CS are utilized by small and medium companies as well as new start-ups that cannot afford hiring full-time ones.
Additionally, there are several CS who work for a reputed organization but also work as consultant for others. To avoid conflict of interests between companies, such Company Secretaries get designated on the Board of Directors.
Company Secretary Salary
According to global salaries watchdog, PayScale.com, a Company Secretary with any small/medium sized company will get average Rs.300,000 per year as salary. With larger organizations, it can go as high as Rs.500,000 per annum.
However, corporate giants and multinational companies pay between Rs.800,000 and Rs. 1.5 million per annum. Additionally, you can also refer to salary guides provided by various top recruitment portals. They contain company reviews and salary indicators over the past few years as well as projections for the future.
In conclusion
According to latest statistics, ICSI has only about 50,000 members. However, the number of students enrolled for CS course is estimated at about 400,000. This is a clear indicator that competition for the much coveted course is very high.
Most students do not make it past the Foundation Course. To become a successful CS, mere studies are not sufficient. You also need great mathematical, analytic, interactive and linguistic skills, among others.