Do you know data entry jobs are one of the best ways to make some excellent income by working from home either part time or full time.
But finding real data entry job is one of the most challenging task. When you search around, you will come across dozens of lucrative on the internet or even newspaper classifieds that claim to provide you real data entry jobs but only few of them are legit.
Almost all of the websites demand a registration fee for giving you online jobs for data entry and once you pay, you never see any work from such companies.
So, I thought of sharing my own experience for getting a genuine data entry job so that you will not waste your time & money for looking around it
6 Best Places to Get Data Entry Jobs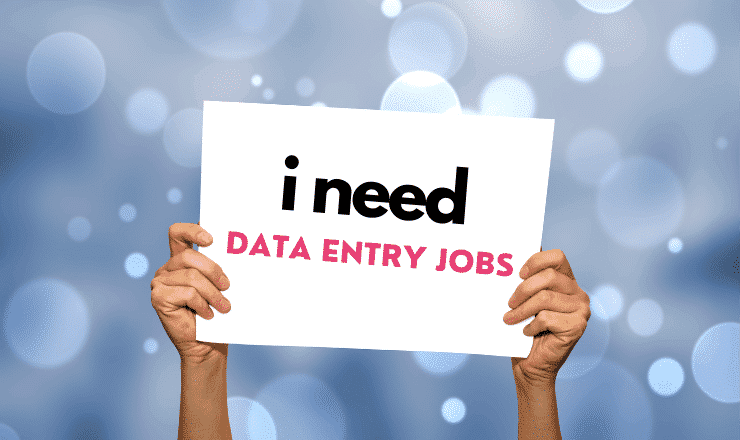 1. Internet
Internet is the one of the best place where you can find real offline & online data entry jobs. You can search for different types of data entry work as per your skill e.g. plain data entry, image to text, Captcha entry, form filling, medical transcription, captioning, typing etc.
The best tool to find a real data entry work is Google. If you search Google, you can find lots of companies that provide direct data entry jobs. You can search queries like "data entry jobs in [your city name]" or data entry jobs near me to get the contact details of the data entry companies.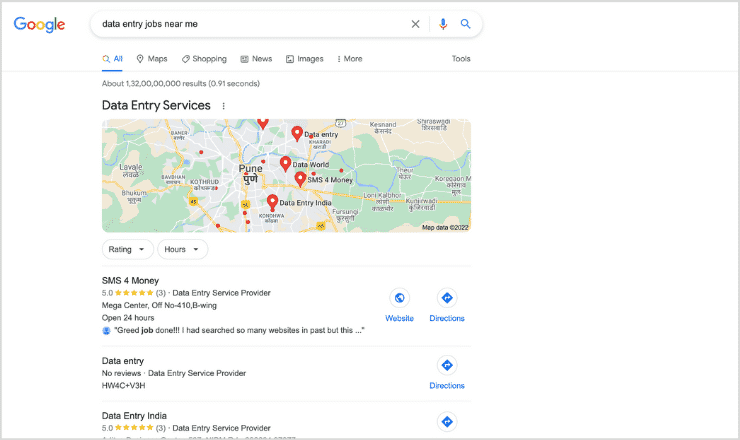 When you shortlist a data entry job provider, you need to find the review of the company before you signup with the company.
Next thing you need to consider is registration fee. There should not be any investment to signup a company for getting data entry work.
2. Job sites
There are various popular free classified sites like OLX, Quikr etc. where you can get the direct details of the online data entry jobs.
You can also find the ads of various companies in the job portals like Indeed, Naukri, monster to find genuine data entry jobs. You can even find government data entry jobs on these job sites.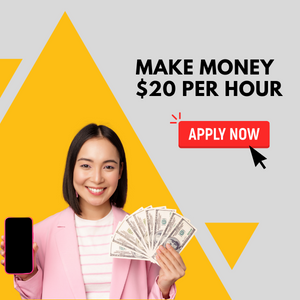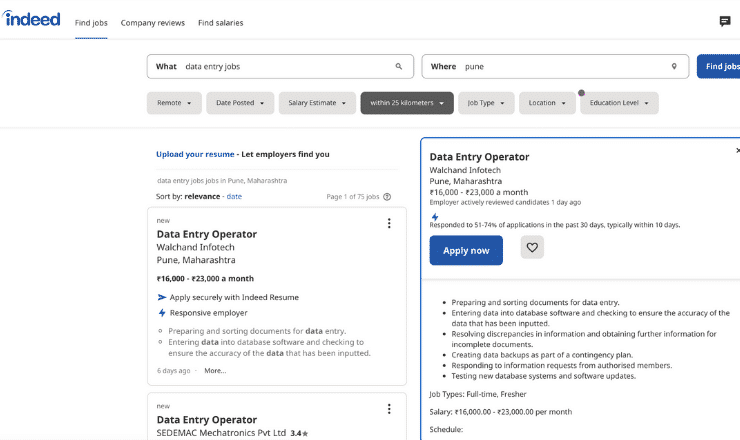 As I told you, never pay any registration fee to any company for getting the online jobs for data entry. In case you find a legit company but the company is asking for registration fee, ask for genuine references of existing customers before you pay.
There are full time in-office data entry jobs are also available at hundreds of small and medium companies.
Also check:- 14 Best Online Jobs from Home – No investment
3. Captcha Entry Sites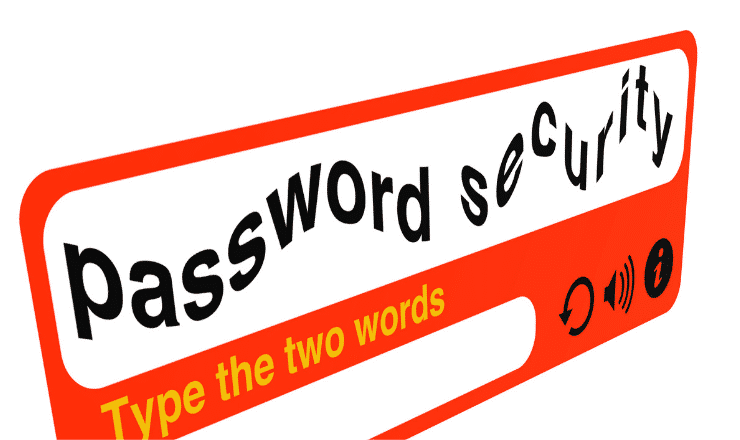 Most of the people who need online data entry jobs, find Captcha entry job as another better option. If your typing speed is above 30 wpm, then you can become a Captcha entry solver and earn Rs. 20,000 to Rs.30,000. per month working part time from home.
There are many websites that provide Captcha entry jobs. You can check this list of top 10 captcha entry sites. Just signup with few or all the websites and start earning $2 to $5 per hour by solving captchas.
4. Fiverr
Fiverr is another best option to find legit online data entry jobs. Fiverr is a platform where you can sell your services as freelancer. You can visit Fiverr and check real people who are making money with data entry jobs.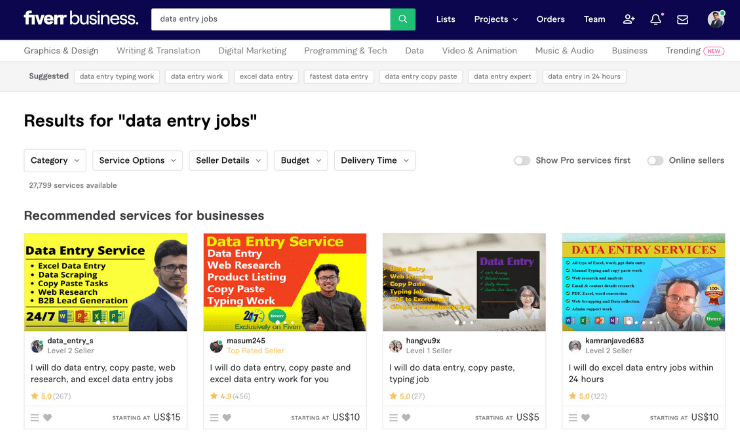 You can see, there are 27,799 services available for data entry jobs at Fiverr. The first person, who is selling data entry services has got 267 reviews. That means 267 clients has written a positive review for his data entry service.
As per my experience, just 10% to 25% clients leave a review for the seller. If you consider 25%, it means he has got more than 1000 order for his data entry job service. Similarly, you can check for other people. You can see the potential at Fiverr.
You can make a seller account on Fiverr and create similar listing for your data entry services. Small companies who can't afford a full time data entry operator will approach you and hire you for a temporary data entry work project.
You can earn $5 or multiple of $5 for each job you complete on Fiverr. One of the best tip to get more clients from Fiverr is ask for 5 star rating from your existing clients.
They will be happy to give you a positive review with a 5 star rating if they are satisfied with your work.
And if someone wants to hire you for 2-4 hours, he will pay you $20-$50. On an average, you can earn more than Rs.20,000 from Fiverr alone.
5. Upwork
Upwork is one of the most popular freelance websites on the internet with millions of freelancers like you & the job providers.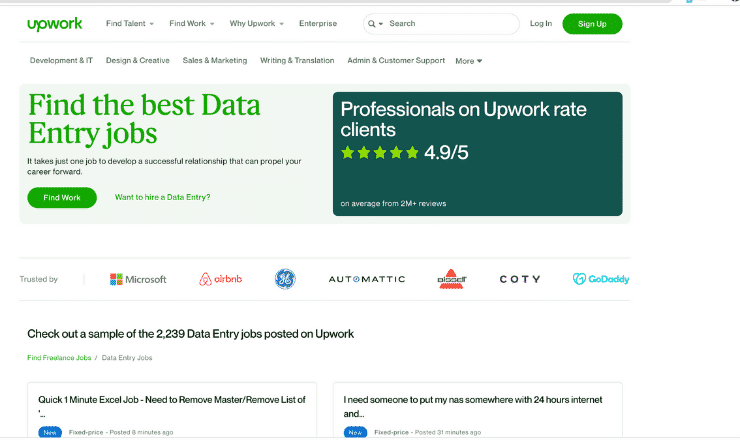 As you can see, there are 2239 jobs available on Upwork for data entry jobs. There is no shortage of data entry jobs on UpWork. You can find many clients who can hire you as a freelance data entry worker.
Upwork is free to join. You can signup Upwork and get started & then add as many details as you can in your profile so that clients can see your profile & decide to work with you.
6. Micro Job Sites
Micro job is a good option for people who are looking for typing related jobs. There are number of micro-job sites where you can join as a worker & make money by working on simple tasks.
Conclusion
I have covered each and every method to get guaranteed data entry jobs. Now I don't think, you will have any problem in getting a job. You can get online jobs for data entry, office job as a data entry operator, freelance data entry work or even a government job.