Hindi is the third most spoken language in the world. As of 2023, 650 million people speak Hindi as their first or second language.
It is not just a language, it is a way of communicating with each other. Be it home or workplace, it is a cardinal way of exchanging thoughts, perspectives, and information.
Due to such a huge Hindi-speaking audience, the role of a Hindi translator becomes even more important.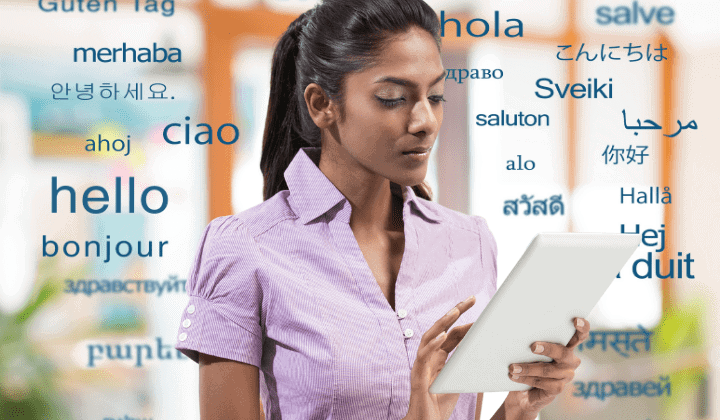 Globalization has welcomed myriad languages from around the world together. Sadly, not everyone is a polyglot (a person who knows many languages).
In order to understand several foreign languages, we need Hindi translators on the frontline. If you are a Hindi Translator, hats off to you.
In this article, you will know some of India's best Hindi translator jobs.
Who is a Hindi Translator?
To become a Hindi translator, a deep knowledge of the Hindi language is a must. A translator knows at least two languages. So, a Hindi translator is a person who has a deep knowledge of Hindi along with one or more other languages.
Most commonly, a translator is well-versed with languages like English, Spanish, French, German, Mandarin, Japanese, Korean, and the list goes on.
Most translators used to translate English to Hindi, but nowadays, other languages are also getting equal attention.
The sole duty of a translator is to bridge the gap between two languages and help other people in understanding it in their language.
Translation has been existing since time immemorial, and nowadays, translators mostly translate things like books, blogs, reports, papers, speeches, videos, movies, etc.
An efficient Hindi translator is the one who can translate a language without altering its meaning or perception into Hindi so that most people understand it.
As of today, new translator job roles are opening and over the past few years, the Translation field has grown a lot.
Hindi translator job vacancies open up in the government as well as the private sector. Many Hindi translators also work as freelancers and make a good living.
Hindi Translator Salary
The average language translator jobs salary in India ranges between Rs. 40,000/- to Rs. 50,000/- per month. It can be less for beginners or even more than the average salary.
Your income depends upon your efforts and the company you are working for. Some freelancers even make Rs. 70,000/- to Rs. 1,00,000/- per month.
Whatever the salary might be, the job of a Hindi translator is interesting and makes better money than most professions out there.
Moreover, as a translator, you get to meet and interact with myriad people which is beneficial in its own ways.
As a translator, if you want to stand out, you should know more than two languages. It can improve your chances of making money, but it is also great if you know only two languages, you just need to improve and get more efficient in your job.
Hindi Translator Job Opportunities
As a Hindi translator, you have lots of job opportunities.
A translator's work is vast and it includes the translation of- Books, reports, letters, proposals, reports, articles, papers, and basically anything in written or spoken form that needs to be understood in the Hindi language.
Top 15 Websites for Hindi Translator Jobs
If you are a beginner translator or you are looking for a Hindi translation jobs, you have come to the right place. Here is a list of fifteen websites that will provide you full-time or freelancing translation jobs opportunities in Hindi.
You might be familiar with some of these websites while some of them will be new to you. Read more to find out.
Upwork is one of the most used freelancing websites. Here, as a freelancer, you can find freelance translation jobs in Hindi.
The process is simple, you just need to visit Upwork and sign up to make an account. Then, you have to fill your qualifications. Your application should be exceptional and creative. Sometimes, people also upload a video of themselves describing their skills.
However, at Upwork, the selection rate is low. But if you think you have an ample skill set, you should go for Upwork.
Here as a freelance translator, you can make between $10 to $20 per hour.
Fiverr is one of the biggest freelancing websites. Here, people from all over the world come to find freelancing gigs.
It is pretty easy to make an account. You just have to fill in the right information regarding your qualifications. Payouts are also easy.
Freelancer is also a website where you can get a lot of Hindi translator jobs. For this, you need to have proper knowledge of English, French, German, Japanese, or any other language, as required by the job provider.
You can make $5 to $10 per hour from Freelancer.
Truelancer is a popular site for freelancers. As a Hindi translator, you can sign-up and fill your credentials.
Like other freelancing websites, you have to portray your qualifications and achievements in your account. After that, you can browse Hindi translation jobs and apply for them.
You can make around Rs. 20,000 to Rs. 30,000 per month easily as a beginner.
You must have heard of LinkedIn as the social media platform for job seekers. Trust me, LinkedIn is a great platform for making professional connections. As a Hindi translator, you can connect with potential clients or companies where you want to work.
LinkedIn has a lot of opportunities that come to you in direct or indirect ways. It depends on how well you use it.
On LinkedIn, you can maintain your profile and showcase your qualifications. You can approach people and ask them for opportunities. Also, LinkedIn notifies job openings to job seekers regularly. So, it is a win-win situation for you.
Naukri.com is one of the earliest online job portals in India. At Naukri.com, you can find Hindi translator jobs in top companies.
All these companies are well-recognized and you have lots of options to choose from. You can totally count on this website. If you aren't aware of this website, then you should make an account in it now.
Indeed is one of the most popular websites for job finding. People use it all over the world. Indeed, you can find legit Hindi translator jobs.
The companies that upload jobs are verified and you can apply to them without hesitation.
You have to sign-up and fill your credentials. After that, you have to upload your resume and apply individually for every job.
Once selected, you can proceed further according to the protocol. For a Hindi translator, the salary starts from Rs. 10,000 per month and it goes up to Rs. 50,000 and beyond.
Quickr has become one of the most popular job platforms in recent times, and you can find lots of Hindi translator jobs here.
You can find work from home, part-time, and full-time hindi translator jobs here. The pay scale ranges from Rs. 20,000 to 50,000.
Monster is a widely known and trusted job platform around the world. You can look for Hindi translator jobs.
At Monster, you can apply for all kinds of Hindi translator jobs, be it translation jobs from home or in-house. You can also look for full-time or part-time opportunities here. All jobs are well-paid and legit.
Shine is a popular job platform for jobseekers including translators around the country. You can find hundreds of jobs on this platform.
You can apply for a full-time or a part-time job as a translator in well-known companies.
You can make around Rs. 10,000 to Rs. 30,000 per month in the beginning.
Simplyhired is again a job portal where you can find Hindi translator jobs in big organizations like UNDP(United Nations Development Program) and reputable companies.
If you have ample experience and a will to do something different by utilizing your translation skills, then you should browse jobs here.
TranslatorsHub is a platform exclusively for translators. If you want to explore the realms of translating as a freelancer, you can sign in and join TranslatorsHub as a freelancer.
It supports major Indian languages and you can get multiple projects if you know more than two languages.
The translation directory is also an exclusive platform for English to Hindi translation jobs. To sign in to the platform, you have to pay $8 per month in advance for a year. Here, you can find all types of best English to Hindi translator.
To get in, you have to submit a sample text between 50 to 200 words for each job. You can get anywhere between 0.01 EUR- 0.02 EUR in the beginning.
Proz.com is the most popular and the largest website for language professionals around the world. If you have a deep interest in languages and want to make a career out of it, you should sign-up at ProZ.com.
To find a particular translation jobs, you have to choose two languages you are comfortable and browse for jobs. After proper research, you can land a perfect job as a Hindi translator via ProZ.
Guru is a popular freelancing platform for translators both new and experienced. You just need to have proper qualifications and skills.
At Guru, you can make an account. Here, you have to fill in your genuine information and bank details.
You can browse for Hindi translation jobs and submit a proposal. If the job matches your skills set, you can proceed further.
Here, you can make $5 to $20 per hour, depending upon your expertise.
The website is a great asset for you if you are looking exclusively for best English to Hindi translator jobs. However, keep in mind the amount you have to pay for registration.
Conclusion
The career opportunities for a Hindi translator are diverse. If you want to become a Hindi translator and you have an exceptional talent for converting one language to another, then you have countless opportunities waiting for you.
To be a better translator, you have to keep learning and keep on looking for better opportunities. This is how you can grow and flourish in this field.
The above-mentioned freelancing websites and job portals are just a click away from you. They are the gateways to success. Make the best use of them.