Indian students consider 12th / HSC (Higher Secondary Certificate) / as the turning point of their lives. Post HSC, students are confronted with multiple choices. Indian colleges and universities offer a wide range of courses.
Higher studies after 12th standards come in two categories: Bachelor/ Diploma degree profession linked courses.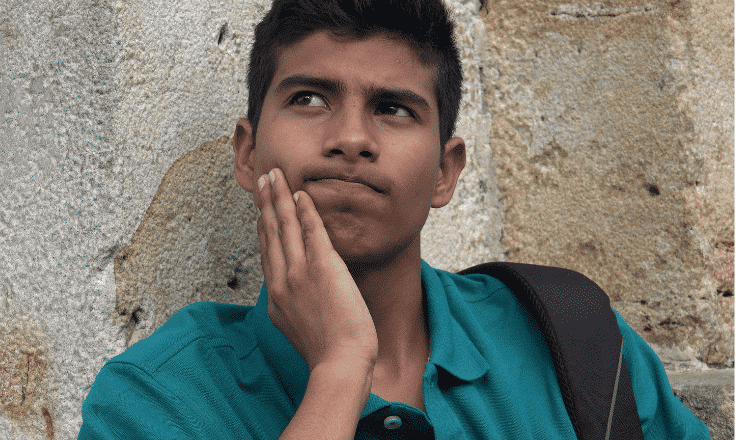 Degree/ Diploma courses after 12th
These courses include Bachelor of Arts, Bachelor of Commerce and Bachelor of Science. Archaic Indian education system permits students to opt for these studies provided they have passed HSC exams in corresponding subjects.
For example, students who take science subjects for 12th usually enroll in BSc while those with commerce studies go for B.Com and arts for BA.
Flawed, inexplicable, opaque migration pattern
Arts students cannot migrate to science or commerce because they are considered relatively tougher subjects, for reasons best known to concerned authorities.
Strangely, science and commerce stream HSC students can migrate to arts for their graduation studies- another fundamental problem in the Indian education system.
Job market compatibility
Regardless, BA, B.Com and BSc students face some disadvantages in the domestic job market unless they opt for further, employment-specific qualifications. These can range from ubiquitous Master of Business Administration to Chartered Accountancy, Microbiology to Social Science.
None of these qualifications assure a job; they only negate an inherent disadvantage over counterparts who study profession linked courses.
Advantage professional courses after 12th
Thanks to reforms in India's education system, higher study courses that prepare students directly for specific professions are available.
Profession linked courses, wrongly termed 'Professional Course' in India, provide one distinct advantage over undergraduate courses.
They assure basic employment in that specific sector. Employers seek final year students for work, before or immediately after completing the course.
Practicality over perfidiousness
Indubitably, a profession linked course is better than regular graduation. Some profession centric courses are perfidious: They deceive students into falsely imagining successful careers.
Topmost among profession oriented courses that do not pay well are medicine and engineering. Indian Medical Council estimates over 200,000 qualified physicians countrywide are languishing sans employment.
Medical colleges in India churn out some 50,000 doctors annually. All India Council for Technical Education reports, 60 percent of the one million engineers who graduate every year, go unemployed.
Fatal career decisions
Suicide rate among unemployed doctors and engineers is alarming. India has the highest rate of suicides among people aged between 15 and 29 years, with career and unemployment related deaths ranking fairly high.
Lack of proper career guidance and career counseling is quoted as the reason.
Pressure from parents to study or follow a particular profession is cited as the main cause for suicides among students. According to National Crime Records Bureau, a total of 135,445 Indian committed suicide in 2016, including 79,773 men and 40,715 women.
A shocking 40 out of every 100,000 Indians between 15 and 29 commits suicide due to career/ employment issues.
Top 10 Professional Courses After 12th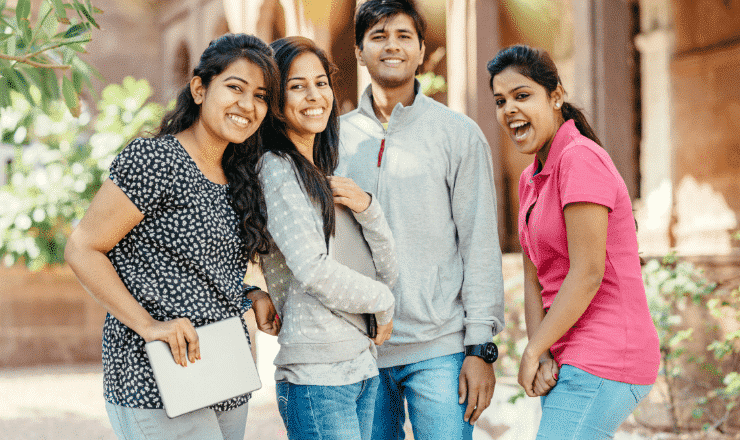 1) Engineering
By far, engineering remains one of the career oriented conventional professional courses in India. All India Council for Technical Education (AICTE) states, about one million engineers graduate from government universities, polytechnics and private colleges every year.
Unspecified number of Indian students opt for engineering studies in the US and Australia. An engineering course in India costs anything between Rs. 300,000 to Rs. 1 million, depending upon the institute and branch you are choosing.
Top colleges for engineering are the Indian Institute for Technology (IIT), College of Technology, Pune, Visveswaraya Institute of Engineering, Bengaluru and Mumbai based Sardar Patel College of Engineering, Sri Bhagubhai Mafatlal Polytechnic and Virmata Jijabai Technological Institute.
2) Law
The demand for law studies in India remains very high. Universities Grant Commission estimates, some 400,000 students graduate with law degrees every year.
The five year course called Bachelor of Arts and Legum Baccalaureus (LLB) is offered primarily at government colleges in India.
A typical BA, LLB course costs around Rs. 100,000 to Rs. 300,000 depending upon the university. Government Law Colleges across the country affiliated to state-run universities offer the course.
3) Medicine
One of the most attractive course after 12th. Over 55,000 students graduate as doctors every year. These include graduates in Allopathy, Ayurveda, Homeopathy, Unani and dentistry streams of medicine.
Common courses are Bachelor of Medicine, Bachelor of Science (MBBS), Bachelor of Ayurveda Medicine and Science (BAMS), Bachelor of Unani Medicine and Science (BUMS), Bachelor of Homeopathic Medicine and Science (BHMS), Bachelor of Dental Surgery (BDS).
In some universities, the word 'science' is replaced by 'surgery'. A course in medical studies costs Rs. 300,000 to Rs. 1 million.
Top colleges in India are All India Institute of Medical Science, New Delhi, Grant Medical College, Mumbai, Goa Medical College, Bambolim, Christian Medical College, Vellore, Jamia Milia University, New Delhi, Government Medical College, Puducherry and JIPMER, Jaipur.
Courses in psychiatry are offered by the National Institute of Mental Health and Neurological Sciences (NIMHANS), Bangalore and the Institute of Psychiatry and Human Behaviour, Goa.
4) Architecture
An estimated 50,000 students graduate from the five-year Bachelor of Architecture (BArch) course in India every year.
But this figure is ambiguous. Various societies of architectures state, civil engineers also study architecture online or private colleges informally.
An architecture course costs between Rs. 200,000 to Rs. 500,000 depending upon the institute.
Top architecture institutes include JJ School of Architecture, Mumbai, Narsi Monjee College of Management, Mumbai and various state-run universities.
5) Journalism
The boom in advertising as well as print, electronic and digital news media, increase in film production has seen a corresponding rise in a number of students opting for media and journalism studies as one of the top course after 12th.
Typical journalism courses are of three years and cost around Rs. 300,000 for a Bachelor of Communication and Journalism or Bachelor of Mass Communication degree.
Top universities in this field Osmania University, Hyderabad, Pune University, St. Xavier Institutes, various locations.
The exact number of journalism graduates remains unknown because the stream is considered part of fine arts and literature studies.
6) Chartered Accountant
The best professional course for higher education is Chartered Accountancy. The three to five year course, depending upon the amount of time taken to complete it, allows flexibility to work and study.
Indeed, it is mandatory to work while studying. CA course and exam is administered by ICAI (Institute of Chartered Accountants of India) and no other college or university is authorized to qualify a person as a CA.
The course costs around Rs. 50,000 only, which is the cheapest for all profession related studies. An estimated 100,000 students enroll for the CA exams but only three percent actually complete this highly complex and competitive course.
7) Internet, web designing, IT
India ranks as the top destination for foreign companies looking to hire IT experts. Over 100,000 students enroll for various IT or web design courses in India.
But this figure is far from accurate since a large number of engineering students also take IT related studies as part of their course.
Bachelor of Computer Science, Bachelor of Computer Management are some of the top IT related courses offered by various colleges and universities.
A typical three-year course costs around Rs. 400,000 to Rs. 1 million, depending upon the college/ university. IIT and various state-run universities are the best for IT studies.
8) Pharmacy
About 25,000 students graduate as pharmacist from various universities in India every year. Pharmacy studies are gaining momentum due to the opening of several new and private healthcare facilities across the country.
India's Food and Drug Administration has also made it mandatory for all large medical companies, distributors and retailers to hire qualified pharmacists, as part of licensing policy.
A pharmacy course- BPharm- is spread over three years and costs about Rs. 100,000 to Rs. 200,000 each. All major state-run universities offer BPharm courses.
9) Nursing
India requires tens of thousands of nurses, paramedics and care-givers annually due to burgeoning healthcare scenarios.
BSc Nursing is an excellent course to study if you possess an acumen for caring for humans of all ages and a stomach to witness blood and gore typical to accidents and surgery wards.
Around 20,000 male and female nurses graduate every year from various medical and nursing colleges in India. Topmost among them are Maharashtra Nursing College, Government College of Nursing, Kerala, Goa Nursing College, various hospitals and medicine study institutes and universities.
A BSc Nursing degree costs between Rs. 100,000 and Rs. 300,000.
10) Commercial Pilot
A huge demand for qualified commercial pilots exists in India as the country's aviation sector witnessed a boom. Flying is also a very lucrative profession after 12th
It offers commercial pilots an opportunity to see the world. Sadly, training institutes for pilots in India are few. Most aspiring commercial pilots are forced to study abroad or join the Indian Armed Forces for training.
A flying course costs a whopping Rs.2.5 million and upwards. India requires about 8,000 commercial pilots annually to keep airlines operational. Local flying schools account for less than 1,000 trained pilots.
A bulk of pilots for India's civil aviation are provided by the Indian Air Force. The only major flying school in India is Government Aviation Training Institute.
Think out of the box
The course will define your career option after 12th and future life. Sadly in India, students are plagued by the 'Me Too' syndrome.
They join a flock rather than study something offbeat. Below are some excellent courses that offer great careers but are relatively unknown-
Forensic sciences.

Agriculture ( including horticulture and floriculture)

Marine biology

Geology

Logistics and warehousing

Pyrotechnics

Food technology

Micro Biology

Industrial safety and security
In conclusion
Several key factors are considered by students while enrolling for career oriented professional courses after 12th. In India, the sole decisive factor the tag a student or graduate gets.
Youngsters are more inclined to study for medicine, engineering or IT despite inherent shortcomings of the profession. They choose courses that offer them a tag or label that decides their social status.
Indians go for degrees based on social and matrimonial considerations rather than interest and profitability. Parents do not allow kids to digress from their own archaic beliefs. Great career options are available for all who pass HSC exams.