Web designing could be very lucrative if you are really serious about it.
In this article we explore how web designing courses could be good for your career if you know how to work with certain platforms.
Moreover you also need certain skills to succeed in this line of work.
So let us see what you need to know about web designing courses.
Web Designing Career
Web Designing career is evergreen. The reason is today everything is going online as Internet expands.
Everyone whether you are an individual or a large company wants to have a presence online and they need websites that can communicate with people around the world.
And you could be the one designing those websites. So the web designing career is really great.
Skills You Need
Never assume web designing is an easy task. Yes it could be exciting if you have passion for designing and coding.
You have to design GUI or graphical user interface, write a lot of code and also work with backend database.
However, you must have expertise either in designing or coding. You are expected to deliver according to the clients' requirement.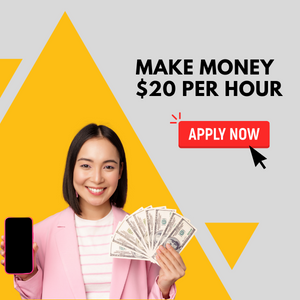 Job Opportunities
This is very important. As I said early job opportunities are really great.
The best part of being a web designer is that you can find a job online or offline.
It means you can work for a company from 9 to 5 or you can also work as a freelancer.
Jobs are available in both forms.
Salary You Can Make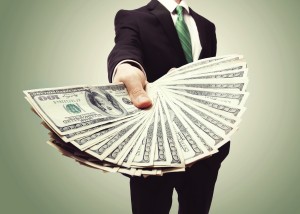 So what is the salary you are expecting as a web designer?
If you are a fresher then you can expect anything from Rs 8000/- to Rs 12,000/-
However if you have a little experience then you can expect up to Rs 25,000/-. If you have more experience and talent then you can make Rs 50,000/- per month.
Moreover, you can work as a freelancer and charge a fee whatever you like.
So here are some of the best webs designing courses that you can learn and hone your skills for a lucrative career.
Dreamweaver
The first web designing kit that you need to master is Dreamweaver.
Dreamweaver is one of the most popular software kit used by web developers around the world.
It offers you everything under one platform. Later Dreamweaver 16.0 Version has responsive design capabilities with visual media query bars.
The recent version supports all kinds of web technologies like CSS, Java Script and various other server side scripting languages.
If you want to learn Dreamweaver then the best thing you can do is to install on your PC and start getting familiar with the software development kit.
I recommend that you don't buy the kit because it could cost you around $500+. You can get a copy from one of your friends.
If you are finding it difficult learning by yourself then you can join courses either online or offline.
ASP.NET
Next great web development software kit is ASP.Net. ASP.Net is part of .NET framework created my Microsoft.
ASP.Net is huge in demand after Dreamweaver. Companies and other software development firms need web developers who have experienced with ASP.Net.
ASP.Net is easy to learn and you can design web pages dynamically because of great templates that are already being made available.
You can easily install the .NET kit in to your PC and start working with it. You will get entire kit which includes VB for Windows Applications and ASP for creating web pages.
You could easily find a course for learning .NET languages.
J2EE
Just like ASP.Net there is also web designing course called J2EE or enterprise edition.
A Java enterprise edition includes many API's for developing all kinds of software including web services.
With J2EE you can easily built multi tiered, scalable and reliable applications.
It is a fact that J2EE web development kit is more in demand than ASP.Net. Many 3 tier websites are built using J2EE platform.
If you go for a job then they do ask you for your experience in working with J2EE.
I recommend you to join a professional course where they teach you J2EE language. You better learn it and practice it to design all kinds of applications with it.
Cold Fusion
Cold fusion is another great platform for web designing course.
Cold Fusion is also like Dreamweaver which offers you a great platform to build dynamically rich web pages.
Although in India Cold Fusion is not as popular as J2EE or ASP.NET but still it is a great language to learn.
The latest version of Cold Fusion offered by Adobe is 13.0.
If you have problem with working with backend database then Cold Fusion is best for you. It simplifies database access because of its new APIs.
You can enquire if any institute in your city is offering courses for Cold Fusion.
Microsoft FrontPage- Discontinued
Finally the last web designing platform that you could learn is MS FrontPage.
Earlier it used to come along with MS office however since 2003 FrontPage is sold separately.
If you want to work with HTML and CSS then FrontPage is a great HTML editor.
However it is discontinued now.
Therefore in conclusion I would say there are three web designing courses where you can put your money.
They are Dreamweaver, J2EE and ASP.NET. If you have full knowledge and experience with any of these 3 then you have a lucrative career in web designing.
Pay a fee and join a course now.