The nation's online payment methods are evolving steadily. The structure of money transactions has dramatically changed due to UPI and online banking. Additionally, virtual credit cards are becoming very popular in India. The most excellent virtual credit card in India is the most frequently asked question regarding them.
Which virtual credit card should be used for transactions outside the country? You can make purchases online safely and securely using virtual credit cards. They can be an excellent substitute for transactions made with traditional, physical credit cards.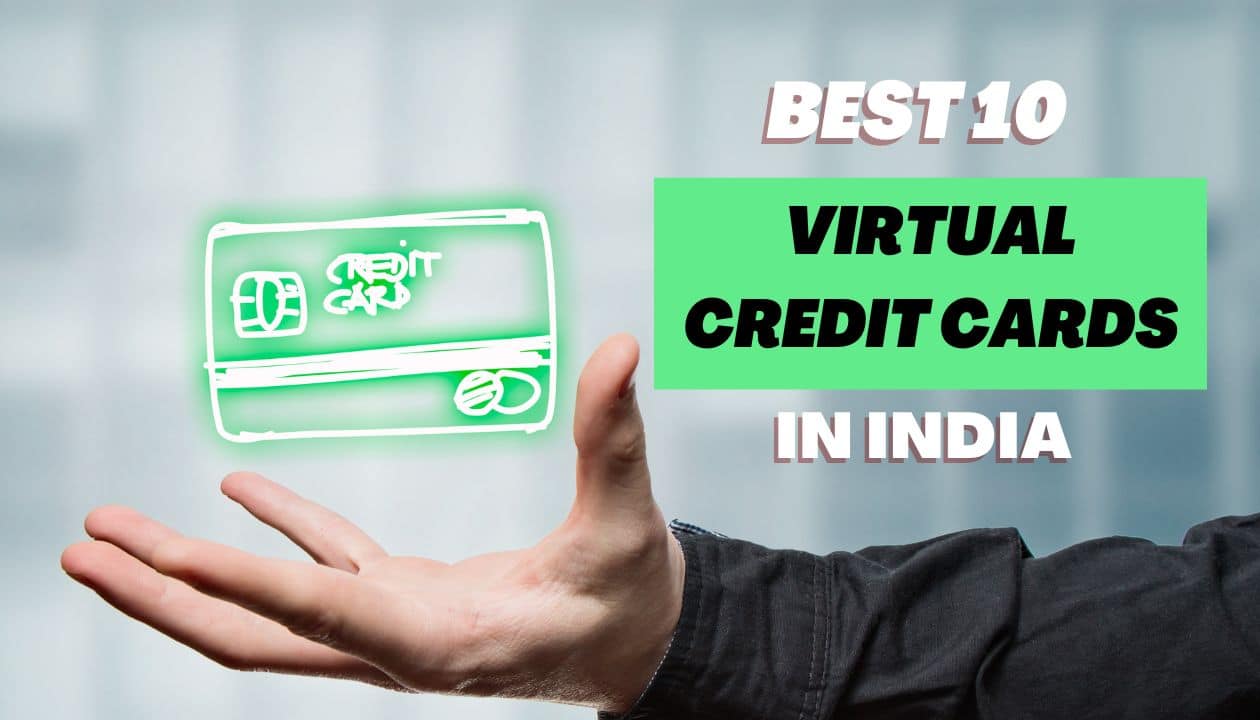 What is Virtual Credit Card?
A virtual credit card can be generated by entering one's credit or debit card information online through the bank's net banking service. There are no fees associated with the same. They need not be physically issued by card issuers, as the name implies.
Components of Virtual Credit Card
Each virtual card includes a special card number, a CVV number, and information on its validity. They work the same way as regular credit cards when making online transactions. Simply use your smartphone to conduct business.
How Virtual Credit Cards are Safer than Traditional Cards
A virtual card enables secure online transactions since it lowers the possibility of disclosing the actual credit/debit card information to the merchant. There is little danger of cloning or fraud because they are only visible to you.
Applicability and Use of Virtual Credit Card
Each virtual credit card is only intended for single use. It is made specifically for a single online transaction and is only good for 48 hours. Depending on the bank, the credit limit and validity term may change.
To Whom are They Issued?
Only the primary cardholder receives a virtual credit card; any additional cardholders are not granted one. Non-credit card owners may also be eligible to get a virtual card. Their account or debit card will be connected to the virtual credit card in their situation.
Virtual Credit Cards Advantages
A virtual credit card has neither an annual fee nor a renewal fee.
Application and delivery without the hassle. Everything is quite quick, thanks to online application and delivery.
Every business that takes VISA and MasterCard credit/debit card payments also accepts virtual credit cards.
Virtual credit cards also use an OTP to verify transactions, just like regular credit/debit cards or online banking (One Time Password)
Virtual credit cards provide discounts and other advantages like any other credit card.
Since many websites don't accept debit cards and many people don't have credit cards, having a credit card is essential if you work as a freelance digital marketer, writer, blogger, or social media enthusiast. After all, banks do not issue credit cards to independent contractors. Therefore, a virtual credit card is essential for all freelancers out there.
10 Best Virtual Credit Cards In India
As you there are various advantages of virtual credit cards. Here are 10 banks that issue virtual credit cards in India. You can apply to any of these virtual credit cards.
1. HDFC NetSafe Virtual Credit Card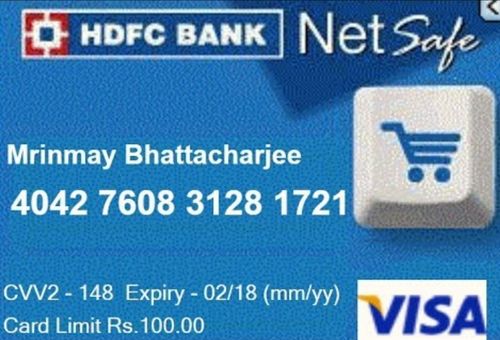 The largest credit card provider in the nation, HDFC is also well-known in the virtual credit card market. It is a complimentary card that can only be used for one transaction, and the card limit is determined by the amount you load onto your virtual card.
The current validity of this card is 48 hours, and following that, any unused or residual balance is returned to the source (your bank account). The cardholder, however, is permitted to create up to 5 virtual credit cards per day.
Any retailer site that accepts VISA and Mastercard will accept the HDFC NetSafe Virtual Credit Card.
Also read: Airport Lounge Access Credit Cards in India
2. Virtual Credit Card from SBI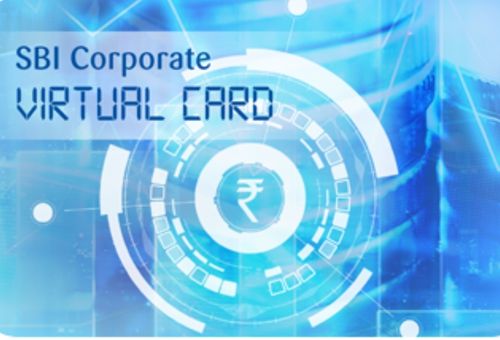 The E-card, also known as the virtual SBI credit card provided by the SBI, offers you a risk-free means of conducting online business with a retailer. Every retailer that accepts VISA or Mastercard also accepts SBI Virtual credit cards.
The SBI Virtual Credit Card is good for two days at most. If the card is not used, it will be cancelled. Creating SBI virtual cards is simple and only requires Internet Banking.
Cardholders can generate cards for a minimum of 100 and a maximum of 50,000. It can only be used once. Card users can conduct transactions in India, Nepal, and Bhutan.
Cardholders are permitted to print as many cards as they want each day. When something expires, the leftover money.
3. Virtual Credit Card from ecoPayz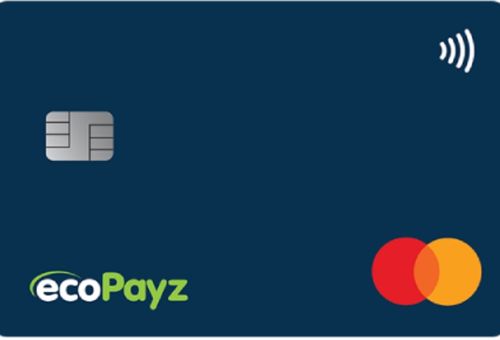 EcoPayz is a digital credit card supported via the Mastercard payment gateway. One of the safest and most secure methods for online transactions is ecoPayz. The ecoPayz credit card is offered in 8 different currencies.
It provides a global service. Anywhere that Mastercard is accepted, users can use the funds. One of the top virtual credit cards in India is ecoPayz. Since all credit card information is virtual and blocked after one use, the card cannot be stolen or misplaced. The creation of the virtual credit card is free of charge.
It doesn't need a bank account and can be issued to anyone. It offers a simple and speedy application process. Online transactions can be completed with the ecoPayz credit card. Using the ecoPayz app, users can enable or disable their credit cards. The card does not have any specified minimums or maximums.
Also read: Best Forex Cards in India
4. ICICI Bank Virtual Credit Card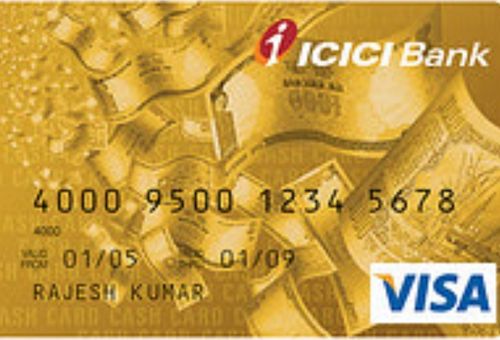 The virtual credit card from ICICI Bank is an electronic payment card typically used for online purchases. The applicant's physical cards are used to issue the e-card. It is safe and secure to use a digital credit card. The use of credit cards is simple and convenient. The creation of the virtual credit card is free of charge. It allows cardholders to conduct international transactions. It is one of India's top virtual credit cards.
The ICICI virtual credit card provides several promotions and savings on the credit card. Users receive one reward point for every 200 spent. The credit card is free from fees at the bank. Banks or individuals with a strong credit history may be granted a virtual credit card. The bank only permits the use of virtual credit cards for internet purchases.
5. Axis Bank Freecharge Plus Credit Card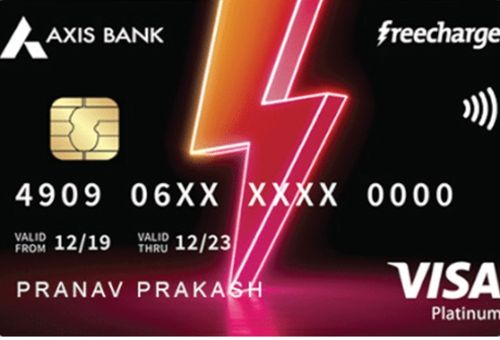 This Axis Bank Freecharge Plus credit card can be used digitally or physically. There is no enrollment charge for the virtual card. On the same card, users can take advantage of features from both physical and virtual credit cards. Get the card only if you use Freecharge. The Freecharge app allows users to create an Axis Bank Freecharge Plus Credit Card.
The virtual card enables users to accumulate EDGE reward points. Axis bank awards loyalty points, known as EDGE reward points, when customers reach certain milestones with the bank. On purchases above $2,000 and over $5,000, the card offers 100 and 250 reward points, respectively.
You can experience using a credit card with the simulated card. Both conventional and digital credit cards have advantages you can use. You can also receive gift cards and cash back, among other benefits.
Also read: Best Cashback Credit Cards in India
6. Kotak Netc@rd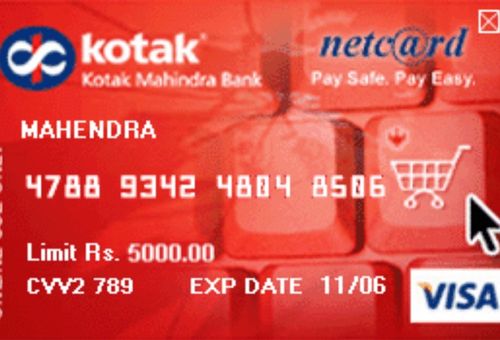 One of Kotak Mahindra Bank's top virtual credit cards in India is Kotak Netc@rd. The card has a two-day expiration date and is only intended for one use. Through net banking, users can put money onto the card. The Kotak Netc@rd is welcomed everywhere.
It can be used to access OTT platforms' free trials. The Kotak Net card is accepted on every retailer online that also accepts VISA cards. One of the best virtual credit cards in India is Kotak Netc@rd.
The creation of the virtual credit card is free of charge. The bank gives the user an excellent opportunity to establish a credit card with a zero balance account, but they must complete the KYC procedure first. Using Aadhar and PAN cards, users can generate virtual credit cards.
7. Virtual Credit Card from Ewire
Ewire is an auto-expire and CVV-equipped virtual credit card (VCC) for India. Through the Ewire mobile application, users can obtain a credit card. Credit card provides several advantages and savings when used at particular merchant websites.
Ewire Virtual Credit Card is practical and simple for shopping and paying bills. Cashier, a fintech business, powers Ewire Virtual Credit Card.
You can access numerous online recharges (prepaid and postpaid) and money transfer services using a credit card, such as RechargeEwire. Ewire offers ATM cash withdrawal services. The creation of the virtual credit card is free of charge.
8. Slonkit Prepaid Credit Card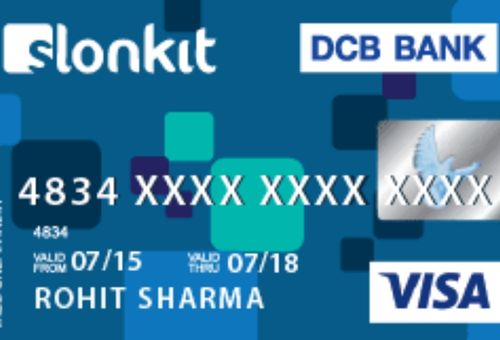 A cutting-edge digital wallet called Slonkit offers free virtual credit cards powered by VISA payment gateway technology. The DCB bank is the issuer of the virtual credit card. Users will receive all of DCB Bank's offers.
The money management app on your smartphone can be used to manage the virtual credit card. The creation of the virtual credit card is free of charge. Users can monitor and control their spending.
Children can use the Slonkit Prepaid Credit Card, and parents can use cell phones to monitor transaction activity. The best approach to teach your youngster about money management is through this credit card.
9. Virtual Rupay Credit Card from Udio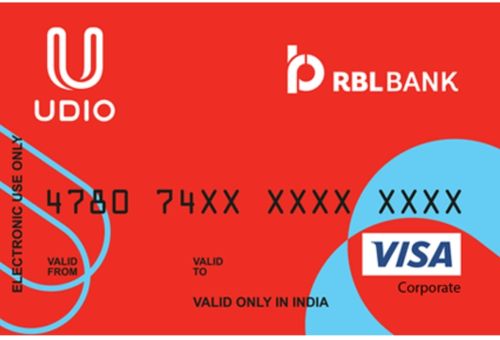 RBL bank is a supporter of the Udio Virtual Rupay credit card. The credit card is operated using the VISA gateway technology. The greatest virtual credit card for teenagers is the Udio Rupay card. Money can be deposited by users using their credit cards or online banking. The creation of the virtual credit card is free of charge.
Additionally, it provides the ability to move funds between bank accounts. Udio also provides a variety of discounts and incentives for online purchases. All of RBL bank's benefits are available to users.
Up to 20 transactions are permitted each day, and 100 are permitted each week.
10. Digipurse wallet from Union Bank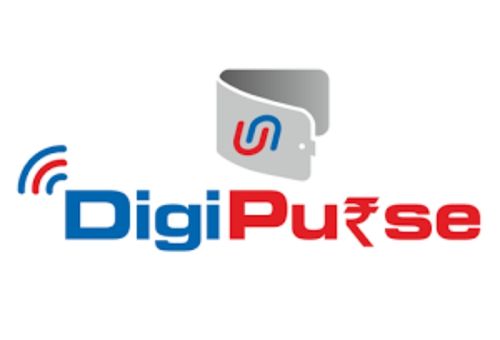 Another excellent virtual Visa card in India is Digipurse. You can use the virtual card provided by Union Bank for both domestic and international transactions. The capacity to generate and create virtual cards using any debit card, credit card, or net banking is Digipurse Wallet's primary feature. Having a Union Bank account is not required to create a Union Bank virtual card.
This card can be used even on overseas entrances, where using a physical credit card is challenging due to the limited 3D code. The Digipurse may be used to purchase items from sites like PayPal, iTunes, Amazon, and more.
Conclusion
The top 10 virtual credit card providers in India are shown here. This list is very helpful for individuals looking for the best-prepaid card or virtual card provider. I hope this article will be enjoyed alongside being informational for you.
Frequently Asked Questions:
1. Are e-credit cards legitimate?
In India, virtual credit cards are legitimate. Numerous reputable banks, like Axis Bank, HDFC Bank, and SBI Bank, also offer possibilities to create virtual credit cards without charging an issuing charge.
2. Does the use of virtual credit cards impact credit scores?
No, requesting a virtual credit card has no impact on your credit report. Virtual cards are distinct objects that organisations issue. Thus, having a virtual card won't lower your credit score.
3. Which virtual credit card works best for OTT platform trials?
The finest credit cards to use to access free trials of major OTT sites like Netflix, Amazon Prime Video, Hotstar, etc., may be Kotak Net card and HDFC NetSafe.
4. Can people online disable their virtual credit cards?
Yes, internet blocking of virtual credit cards is possible for cardholders. They can either use the mobile application of the specific credit card provider to block themselves or ask their banks to block the card on their behalf.
5. Why is a digital credit card more secure than a traditional physical one?
Your credit card information is more important and vulnerable to fraud. Using actual credit for online purchases can be dangerous because merchant websites can store and monitor your credentials. Since a virtual credit card does not include any information about your primary credit card, using one for online purchases can reduce the danger.