Almost 13 years back, I started working from home when my daughter Tisha was born. There was a lot of struggle in the beginning as I had to balance a work-family life.
But after working consistently for 18 months, I crossed $1000 in income in a month.
I have worked on various work from home jobs for the last three years and earned more than $5000 every month. It's approximately Rs.375,000/- here in India.
Though there is excellent work-at-home opportunities available today in 2022, I will not cover all.
I have shortlisted 20 high-paying options that are best suitable for everyone.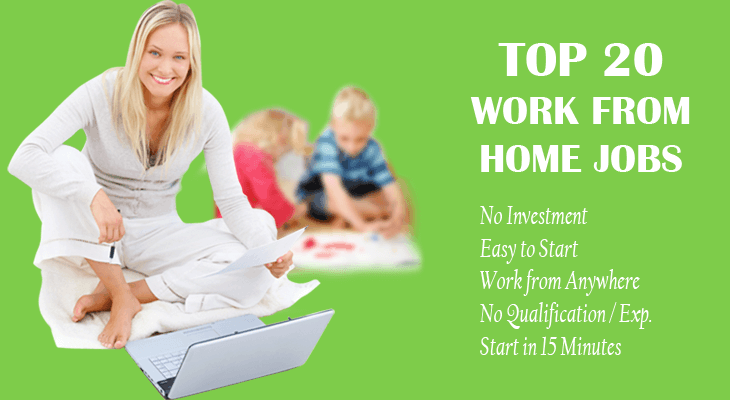 20 Best Work from Home Jobs
I tried most work from home options from the list and made a good income. I can explain them very well because I have a better idea about these businesses.
But even for other opportunities, I have done my research and interviewed people doing their best in their businesses.
So you will get a much better idea about all these work from home jobs.
1. Blogging
I am running a few blogs, including two microsites, and one of them is SureJob. I make $3000+ per month in profit through blogging (excluding this SureJob).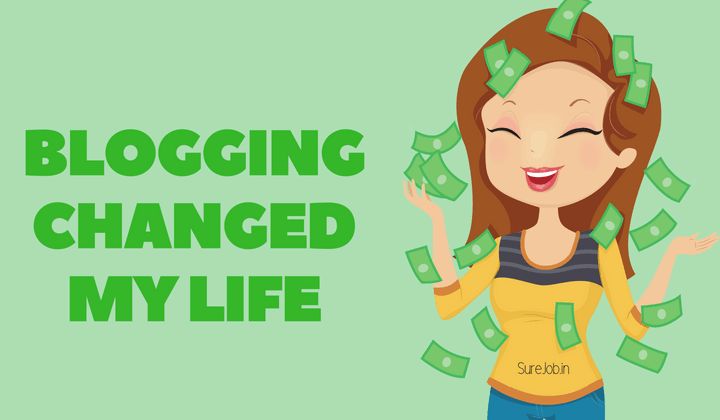 Blogging is exciting and lucrative when you are used to it. Initially, it was boring because neither I was getting any results, nor was I getting any motivation to create regular content.
Then I tried to change the niche to something I was passionate about.
Though it was a niche with a limited scope of content, I started it.
I had thought I couldn't write more than 20 articles in this niche, but as my interest arose, I was doing more and more research, and I have covered more than 140 articles in that blog.
And today, this microniche blog gives me an excellent monthly income.
So, what the hell is this blogging?
I am sure most of you have heard or heard about it.
Blogging is a way of sharing your ideas, passion, interest, experience & knowledge with the world through a website or blog.
So basically, you have to create a website and write on this regularly.
Here are three steps if you want to start blogging-
Choose a niche near to your heart (cooking, fashion, finance, sports, health, wealth, etc.)
Start a blog in next 30 minutes (It's very simple – check here)
Write 2 articles a week on your blog.
Soon, you will receive traffic to your blog through search engines like Google, social platforms, and other sites. Then you can monetize this traffic using different methods explained here.)
2. Take Online Surveys from Home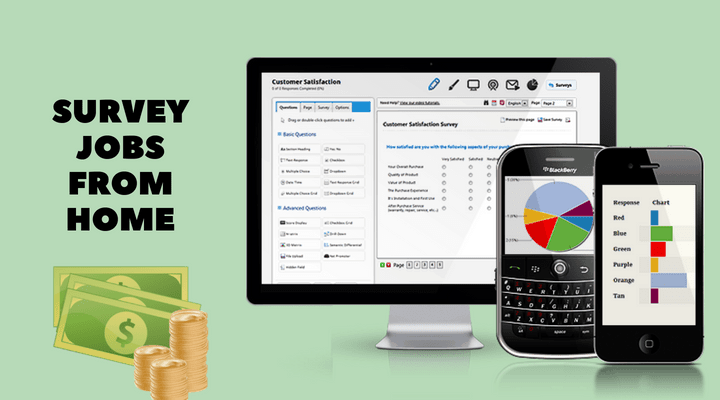 Online surveys are becoming a popular source of extra income. You can easily make $300 every month by spending 30 minutes to 1 hour daily.
There are many websites where you can signup as a member and take surveys for money. These sites send you regular online surveys whenever available with them.
Usually, members in India receive fewer surveys than Western countries like the USA, UK, Canada, Australia, etc.
And even the surveys that you receive pay less than other countries. But because of the high exchange rates, you will make sufficient earnings.
If you want to learn more about online surveys and the best sites that pay you to take surveys from home, you can check the link below.
Refer: Top 16 Online Survey Websites
3. Offline & Online Data Entry Jobs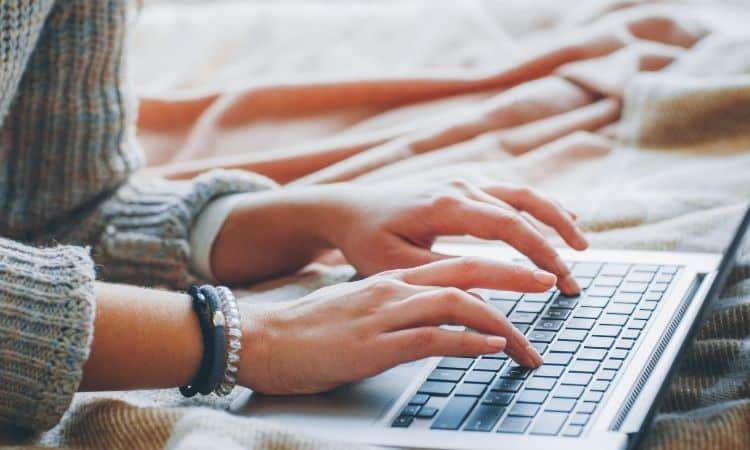 Data entry jobs from home are simple, whether it's online or offline. You have to type the pages as per the instructions provided by the companies you are working with.
You need to submit the completed work before the deadline set by the company.
There are many companies that need data entry workers. You can find ads for these companies on various job portals and classified websites.
You can apply to these companies to get data entry jobs. Try to avoid the companies that ask for the registration fee.
You can check my post – 6 best ways to get data entry jobs.
You need a typing speed of 40 WPM to work as a data entry worker. That's why I never tried any data entry jobs because my typing speed is not good.
But I know a few people who make Rs.15,000 to Rs.20,000 per month from these jobs.
I have done tons of studies on finding legit data entry jobs and even inquired many people for their feedback on various types of online and offline data entry jobs.
Based on this investigation, I have curated a list of the best data entry jobs here. You can earn a respectable amount of cash if you work with a few jobs there.
4. Work from Home Writer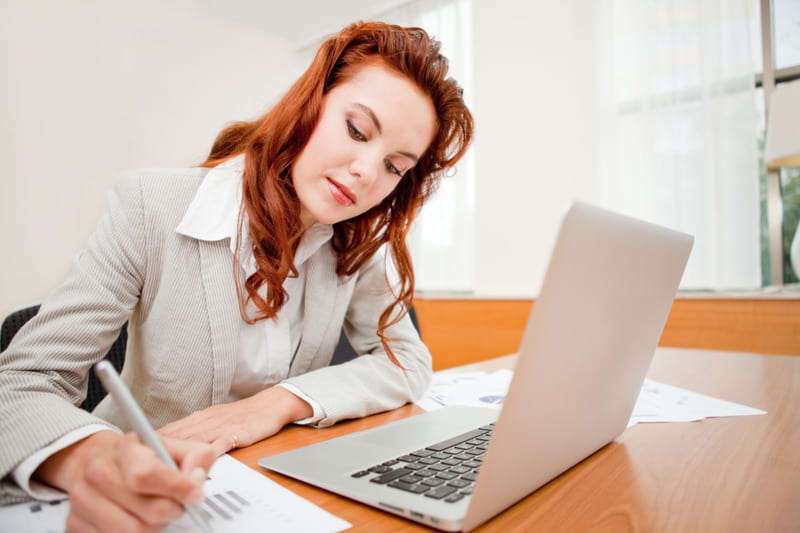 In 2016, I worked as a content writer for various clients and earned $1000+ every month. But later on, I started writing for my blog and made lots of money.
There are various ways to make money as a writer, and one of the best ways is by writing articles for blogs and websites.
Content writers for blogs and websites are in demand, and you can easily find content writing jobs on top job portals and various freelance platforms.
Content writers with one year of experience earn between $5 to $10 for writing 1000 words articles, but you can expect a little less than $5 for 1000 words of content for beginners.
If you want to become a writer but don't have much experience, I recommend you join some course on content writing. You can improve your writing skills after completing a good course.
Other than blog writing, other writing jobs are available like proofreading, academic writing, copywriting, etc.
With some experience, you can write at least 3000 to 4000 words a day, and depending on your charges, you can make a decent amount with this job.
5. Captcha Work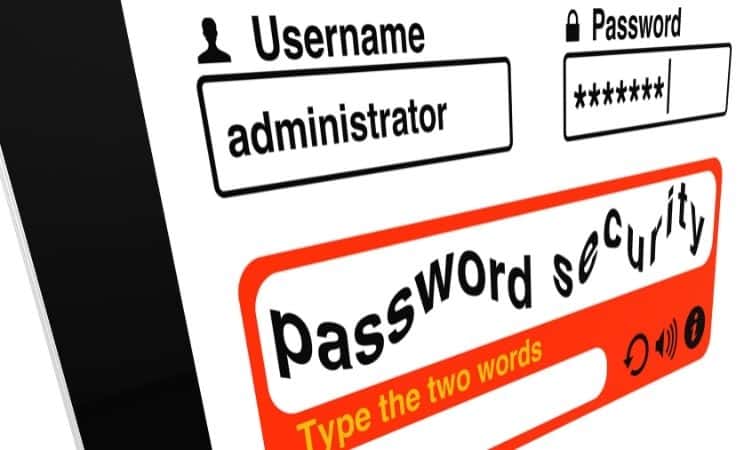 Many companies need captcha entry workers or solvers on the internet. You can make $200 or more with this job.
As a Captcha worker, you identify captchas, and type in the software. Most companies pay $1 to $2 for solving one thousand captchas. Most experienced workers with good typing speed solve 1000 captchas in 30-40 minutes.
You can check the list of the 10 best captcha sites here.
6. Work as VA from Home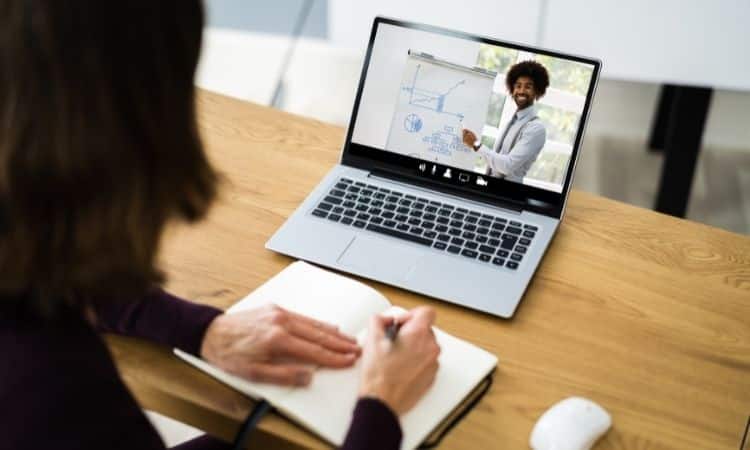 If you have expertise in a field, you can work as a virtual assistant to someone. Your job is to teach the skill or use your skill to help in your client's business.
The most demanding skills as VA (virtual assistant) are accounting, data entry, tele-calling, scheduling appointments, graphics designing, etc.
You can find virtual assistant jobs on these freelance platforms.
You can set your working hours like 2 hours a day or 4 hours a day. Most VA earns $1000 by working online from home.
7. Micro-working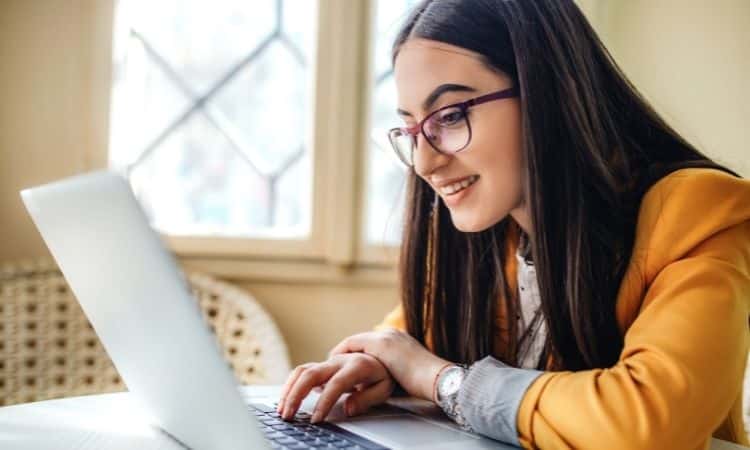 This is another best option for people looking for work from home job. Here you can make money by completing very simple tasks.
Some of the tasks include signing up on a website, downloading some apps and registering, taking a survey, watching a video, testing a website or app, translating a sentence, etc.
Various websites provide micro-jobs. Some of the best sites, you can find on MoneyConnexion here.
8. Fiverr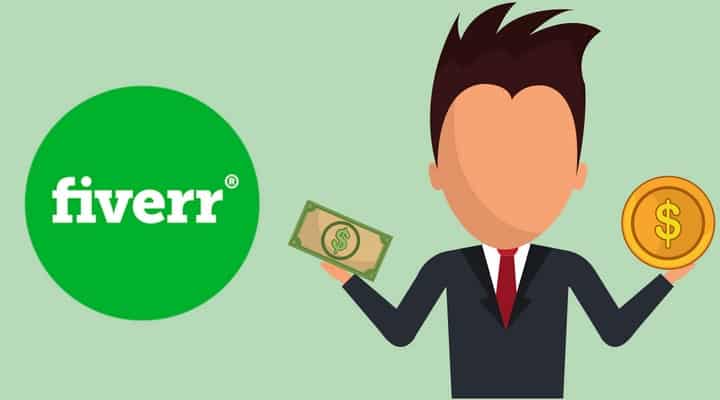 Fiverr is one of the best choices for anyone looking for work-from-home opportunity. You can create a seller account on Fiverr and sell your gigs.
A gig is a task related to your skills. If you have skills in graphics design, you can create gigs based on that and sell to millions of buyers on Fiverr.
Based on my experience as a seller on Fiverr, I will recommend you to visit the site Fiverr.com and observe for the next 2-3 days.
That way, you will get a better idea of the most demanding gigs on Fiverr and how to be a top seller on Fiverr.
9. Babysitting from Home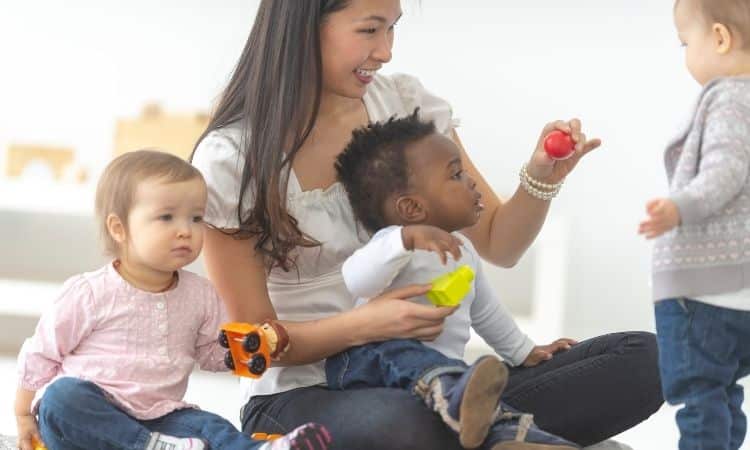 If you enjoy children around you and can take good care of them, you can start your own Babysitting business from home.
This is high-profit career at present at home. Not only in metro cities, but you can find good business in smaller cities.
You require 400 sqft to 600 sqft space in your home or near your place to start this business.
You can begin with your friend's or neighbors kids. Once people in your area learn about your babysitting, they will send their kids to your babysitting.
You need to decide the number of kids you can handle with the space available to you. Toys, books, chairs, and other stuff will occupy most of your room.
This job is without investment as you are using the free space available.
It would help if you found the ways, to keep the kids busy and engaged. That's the key to success in this business.
10. Work at Home Tutor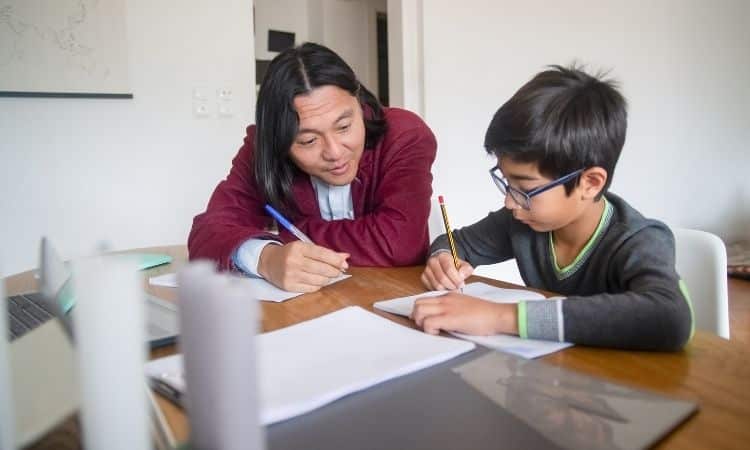 In this job also you don't have to invest any money only you should have an interest in studies. Yes, you can take your tuition classes from your home.
If you are staying in a big society, you can also quickly get the students as parents prefer the tuition classes which are nearby their house.
Also before starting the tuition, you can inform your neighbors or friends. You can start taking tuitions in whichever subject you are proficient in, not necessarily taking all subjects.
But it will be better for the students if you take all the subjects as students prefer the tuition classes which take all the subjects.
11. YouTube Channel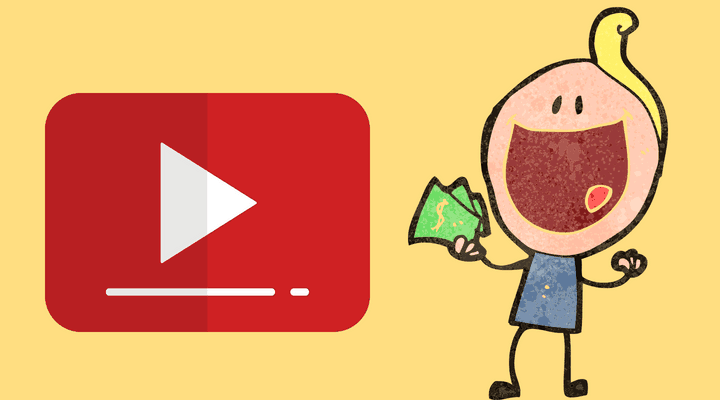 If you love to create videos on your smartphone, uploading the same videos on YouTube can earn you a good income.
The only thing you need to do is signup as a YouTube partner.
There is nothing like creating a video on a particular topic.
You can create videos of your cooking at home, some humorous discussions between your friends, street videos, videos of a restaurant or some dish, some places, or anything you can imagine.
Do you know a simple 30 seconds video of 2 brothers known as "Charlie bit my finger" shot by their fathers earned him more than $1 Million (Rs.6 Crores)?
12. Food Delivery Service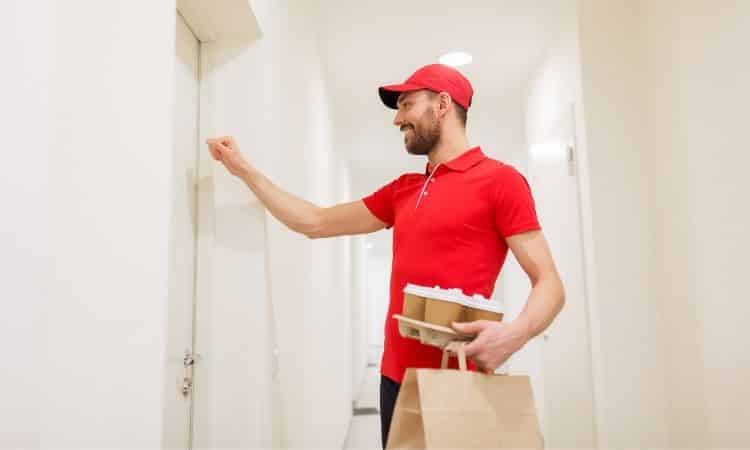 This is another popular work from home choice & an almost new concept that can give you a good income. Nowadays, restaurants get more than 25% of orders for food delivery at their customer's residences.
Many small restaurants do not provide this service because they can't afford this & big restaurants need to hire a few staff because customers order from different locations.
You can take advantage of this.
You can ask these restaurants to provide this service & you can tell that they can reduce the cost of hiring the staff or even managing the team & order.
Initially, you can do it alone on your own & once you get more work, then you can hire people & manage all this from home.
13. Mystery Shopping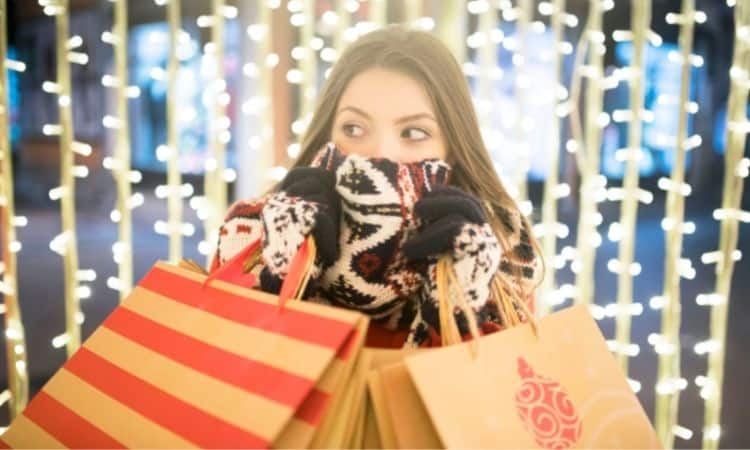 You can work as a mystery shopper for a number of big brands. As a mystery shopper, you have to visit different stores, restaurants, theatres, hotels, hospitals, etc. & do some shopping or buy their services.
While shopping as a mystery shopper, you need to observe several things like scanning the behavior of the staff, your comfort level as a client, & your overall experience as per the company's instructions.
The company will pay all your expenses & you will also get paid by the company for doing the work. Sometimes you can keep the items you have purchased.
There is number of mystery shopping companies we will send you once you were signup free.
14. Online selling job from home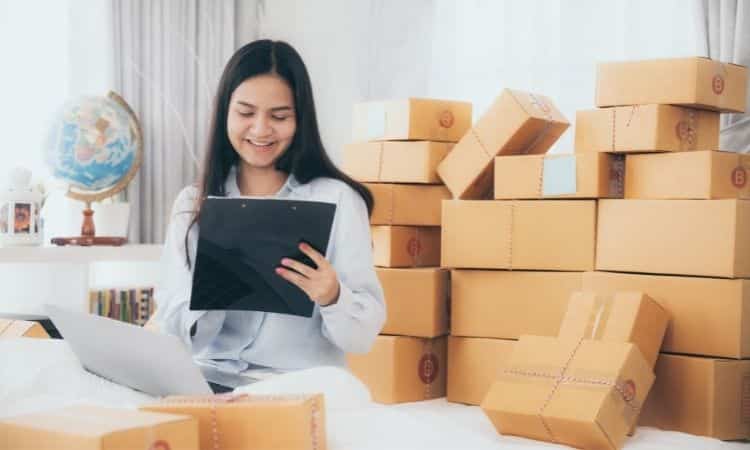 This is another great work-from-home job for you. You have already witnessed the massive growth of online shopping.
You can become an online seller with a number of different portals like Amazon, Flipkart, eBay, Snapdeal & others & sell products online.
If you are worried about how to & what to sell, then you don't need to worry as there are thousands of sellers on these websites who had no idea but now they are top sellers on these sites.
Just go to your local market & do some research & I am sure you can find a number of good products that you can try selling on these shopping sites.
15. Real Estate Agent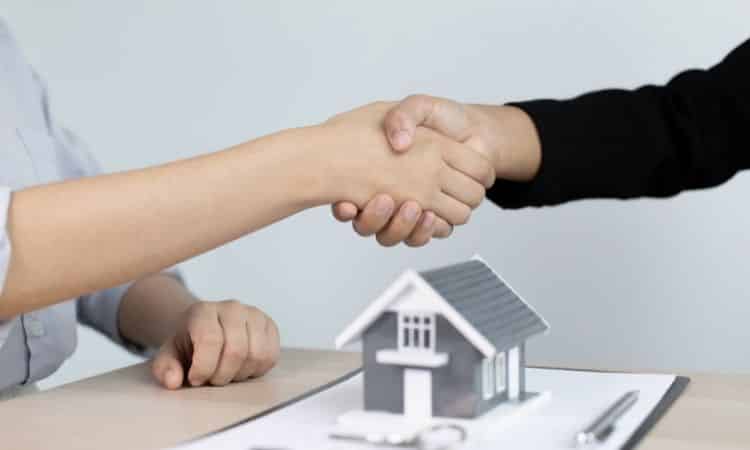 I love this business & so does everyone. I don't need to tell you about real estate prices. Even if you sell one small property in a month, you can earn more than Rs.50,000/-.
And there is no need for any qualification or experience for this job.
The only thing you need to do is contact all other real estate agents in your area & check the properties that are available for lease or sale.
Then you can advertise on property sites or classified websites about the available properties. Customers will call you & visit your place to check the properties.
Either you can do it alone or keep one employee who can show the properties.
16. Provide training & consultancy from home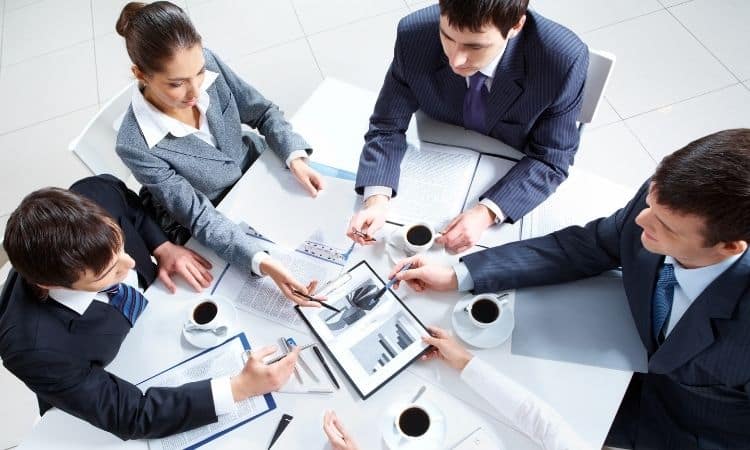 If you are an expert in anything or have some skills that people want to learn, then you can start providing training or consultancy about that from your home.
You can provide training for dance, English, guitar, chess, computer, or consultancy for Vastu, buying stocks or home or anything you know.
17. Become a Home Transcriptionist
A transcriptionist types what is spoken directly to them or by listening to an audio recording. You need to learn or take the training if you want to do this job.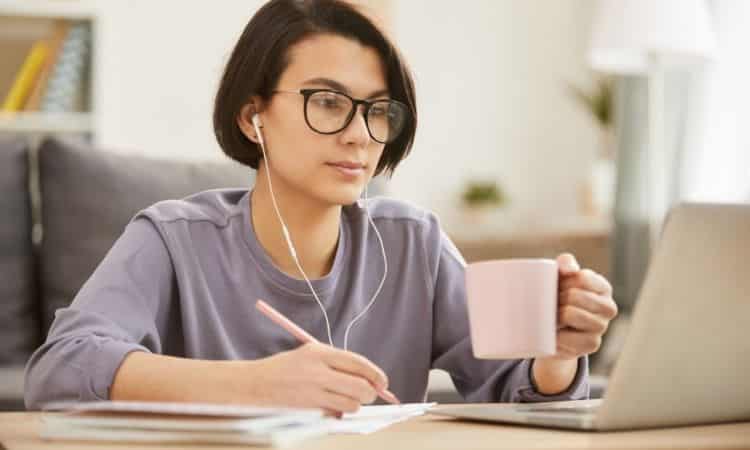 There are different types of transcriptionist, including general, medical & real-time & your income depend on the type & your ability to perform the work.
18. Beauty Parlour Job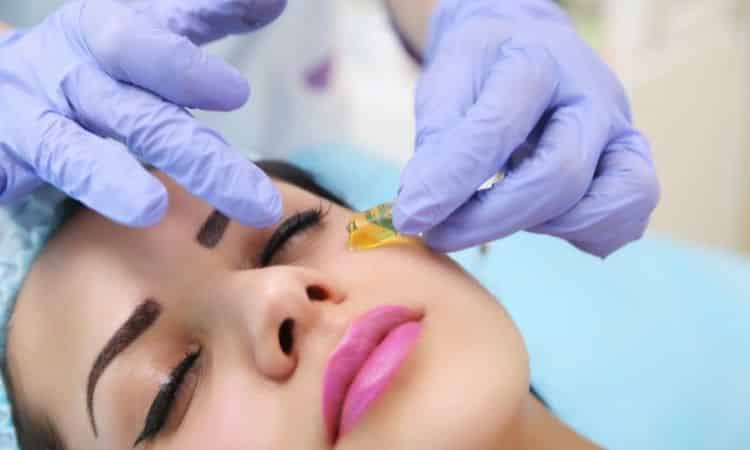 Today everyone goes to the Beauty Parlour, and everyone wants to look good. This is also a good job to start from home.
Before starting a beauty parlor from home you have done a Beautician course which is of 2-3 months and later experience of working as a beautician required.
Also, some investment is required, but you can also earn a pretty handsome money here. Here also mouth publicity is needed you can inform your neighbors and friends.
19. Work at Home Insurance Agent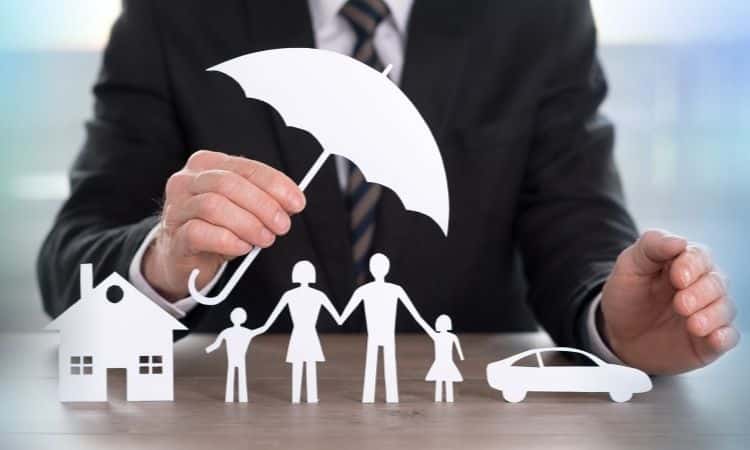 This is also a good job to work from home. To work as an Insurance Agent, you have to give the insurance exams and then only you can work as an insurance agent.
Everyone requires insurance and it's necessary for our life, and we always look for a good insurance policy. As an insurance agent, you can explain the importance of insurance to the customers.
In this job you should have some good communication skills then only you can get new customers every time.
You have to convince them to take the right policy. Here also you can start with your neighbors, relatives, and friends.
20. Catering Service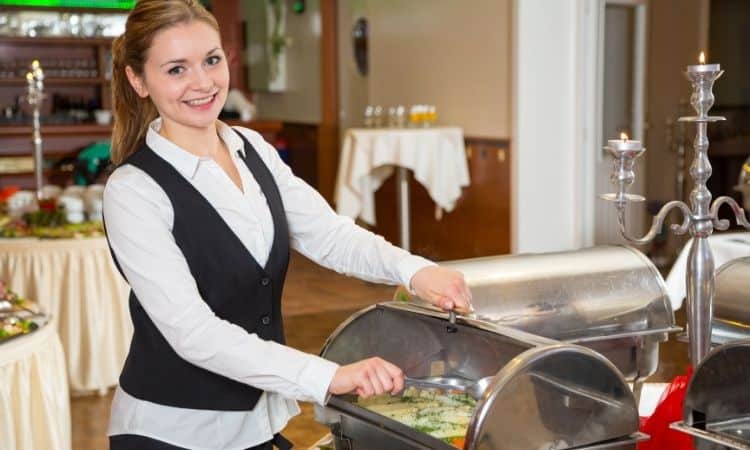 If cooking is your passion, then definitely you can think of starting a catering service or a Tiffin service from your home.
Today everyone is too busy, and it's not possible for some tightly scheduled working women to cook food at home.
Also in the city, there are many bachelor's who don't know how to cook food. You can start a catering service or a Tiffin service at an affordable rate for all these people.
Even you can start with any dish which is your specialty and later move on to other dishes. Here you will require some investment but not much, as you are starting from home.
You can inform your services to your neighbors, relatives, and those working people.
Once you get more orders, you can hire a helper.
21. Work at Home Networker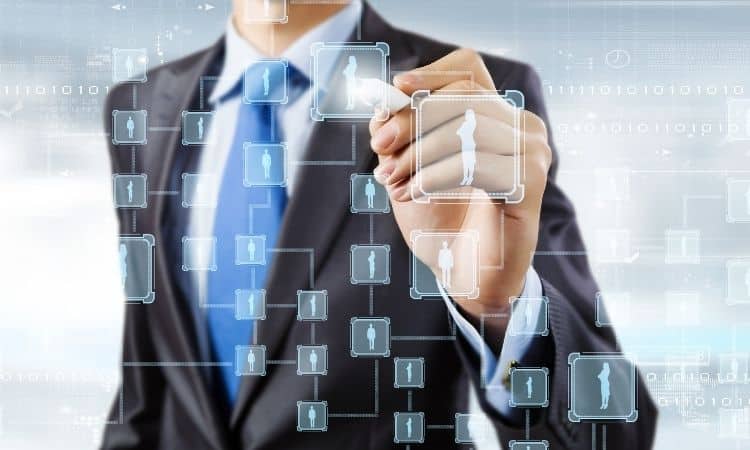 If you have good communication skills, friendly nature, and big friends circle, you can start with any good network marketing or MLM company.
After joining an MLM company, you need to bring your friends and family to this business.
For each & every member who joins under your network (directly or indirectly), you will get paid an attractive commission.
Larger is your network; bigger is your commission.
You can do this work sitting at home. You can promote your company online to expand your network all over the country.
You can earn excellent income through different work from home jobs.
Apart from the above 20 work from home jobs, you can check these online jobs that can pay you $1000 or more working from home in your spare time.