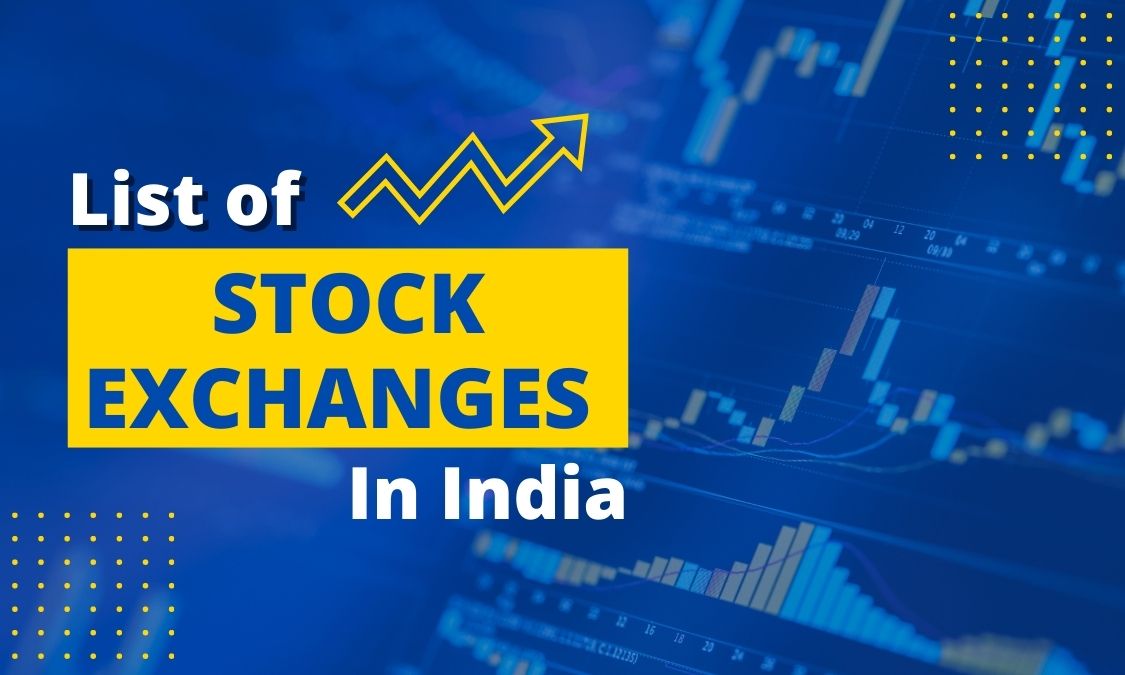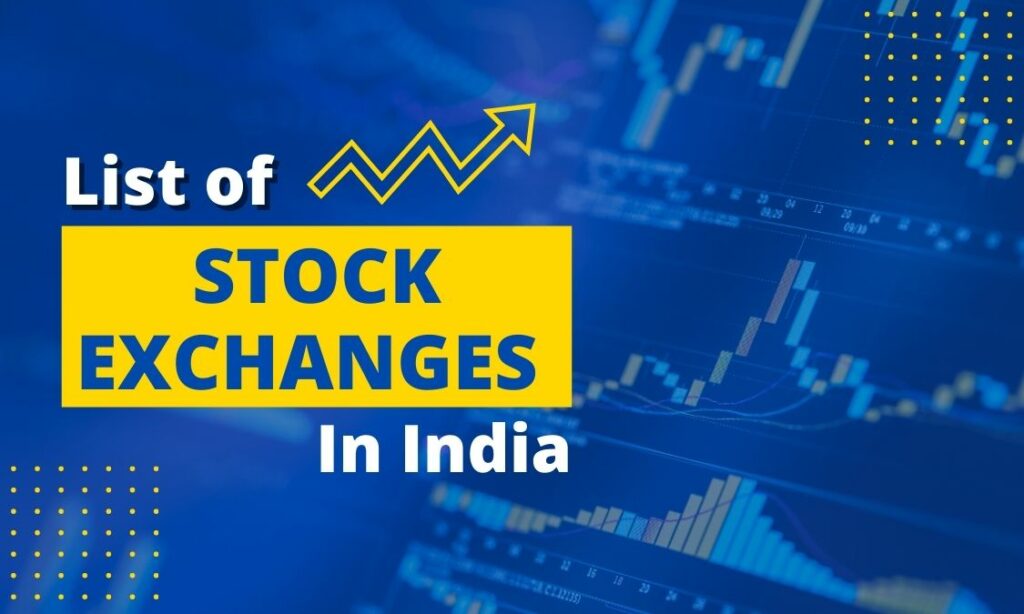 Every country has its stock exchange. Thus, the issue of how many stock exchanges there are in India is relevant. Most people believe that India has only two stock exchanges: the Bombay Stock Exchange (BSE) and the National Stock Exchange (NSE).
However, the truth is that the list of stock exchanges in India is extensive. Other stock exchanges include India INX, Calcutta Stock Exchange, Metropolitan Stock Exchange, and others.
India's stock market is one of Asia's oldest and most stable marketplaces. Trading used to be done on paper, but with the arrival of the internet, it is now done entirely online.
What is the Stock Market?
Before we look at the list of stock exchanges in India, we need to know what a stock market is. It's a company that runs a market where bonds, equities, futures, and options, among other things, are traded. The company must be listed here to trade on the stock exchange.
In layman's terms, investors and traders purchase and sell financial instruments at specific times during business days. The product trade and the investor base sought to determine the trading hours, days, and holidays.
However, the truth is that the list is extensive. Other stock exchanges include India INX, Calcutta Stock Exchange, Metropolitan Stock Exchange, and others. India's stock market is one of Asia's oldest and most stable marketplaces.
Trading used to be done on paper, but with the arrival of the internet, it is now done entirely online. Nowadays numerous trading apps are available where you can invest in the share market for intra-day or for the long term.
What is the Stock Exchange?
It's a designated location where participants can physically meet to trade business stock or other registered securities.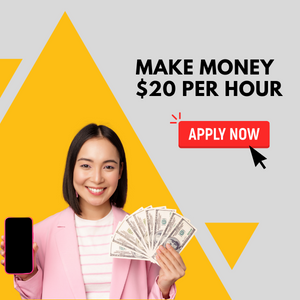 Members can also be agents acting on behalf of their customers or well-known individuals spoofing their accounts. The Exchange has its own set of rules and regulations that corporations and brokers must adhere to.
List of Stock Exchanges in India
Learn about the 9 stock exchanges in India and some of the important details associated with these exchanges.
Read also: How to invest money in the stock market
1. Bombay Stock Exchange Limited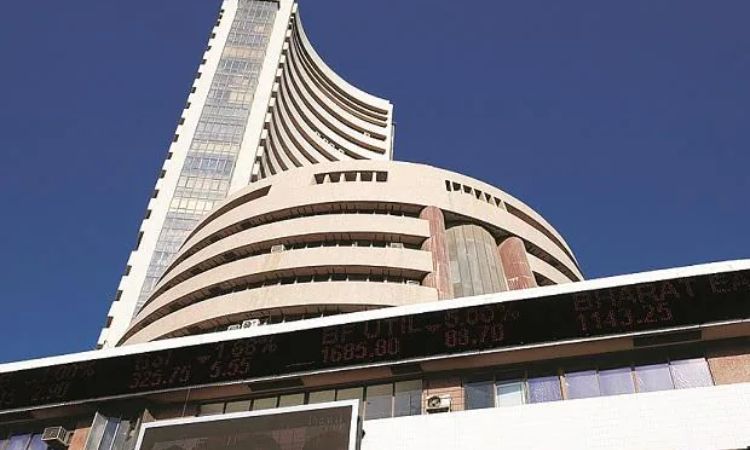 BSE is India's first stock market which is located in Mumbai. In 1875 it was founded and It is one of the top ten stock exchanges in the world and also has a large amount of turnover of $2.2 trillion and over 5500 firms listed.
If you learn about the stock exchange market, you will be worthy of your time consumed in that, and it will give you more and more knowledge. There was a group of 22 stockbrokers who were informal, which was 160 years old. There is now a "Horniman circle".
They started trading with just a one-rupee of stake per broker, which was joined by more and more people, and when the American war took place, the broker number increased to 250. The Native Share and Stockbrokers Association was formed by these brokers.
Bombay Stock Exchange was the original name of this club, which was created in 1875. They worked there for a long time before relocating in 1930 to the current BSE building on Dalal Street. Premchand Roychand was their renowned leader, and he oversaw the drafting of the regulations and rules.
The Indian government has designated BSE as the first National Stock Exchange under the Securities Contracts Act of 1956. It has since then assisted the development of the Indian corporate sector by providing a capital-raising platform.
2. National Stock Exchange of India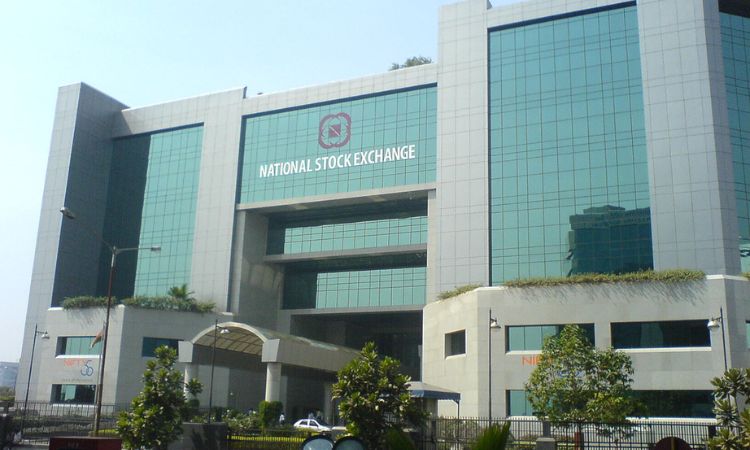 National Stock Exchange is in Mumbai and is India's most important stock exchange. It was founded in 1992, although it didn't start selling until 1994. It became the country's first demutualized electronic Exchange, with a fully automated screen-based electronic trading system, breaking BSE's monopoly.
It was established after it was discovered that a BSE member was illegally manipulating the market. The Indian government sought to develop a competing stock exchange because BSE was slow to respond to call service, and a few fraudulent operations were taking place.
It completely changed how the country purchased and sold stocks. It had a tremendous influence since it allowed people from all over the world to trade anywhere. Stock price information was available to the general public, not just a select few.
Fast-executing technology has been introduced at this Exchange, making the operation visible, straightforward, and approachable. The NSE is ranked fourth in terms of stock trade volume. It has a $2.41 trillion market value and much more volume and turnover than the BSE.
NSE could only process two orders per second at first, but as technology advanced, it was able to process 60 orders per second by 2011. Its ability to process 1,60,000 orders per second will astound you. NSE has maintained its reputation for dependability, innovation, trust, and knowledge.
3. Calcutta Stock Exchange Limited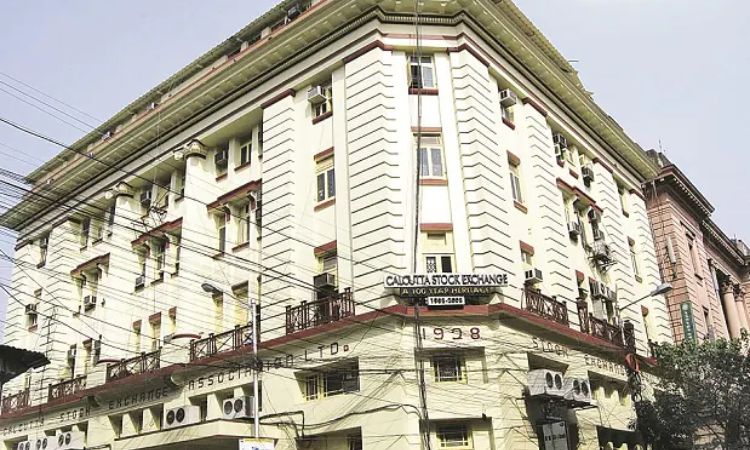 Calcutta Stock Exchange Limited, too, has a wonderful tale to tell. In 1830, a group of brokers gathered under a neem tree to start their business. Calcutta Stock Exchange Association was established in 1908, with a site on China Bazar Street in Kolkata.
In 1928, the structure was altered and moved to Kolkata's Lyons Range. It is the second-oldest stock market in South Asia. The CSE began using an electronic trading system in 1997. BSE owns a 5% stake in CSE, which may come as a surprise to some.
It has a CSE-40 index, just like the Sensex and the Nifty 50. The CSE, on the other hand, is no longer in operation and hasn't updated its index since April 2013.
SEBI, like other small stock exchanges, has asked for CSE to be closed, but the case is still ongoing in court. Despite the fact that it is a dormant stock exchange, it is nonetheless deemed active.
4. India International Exchange (INDIA INX)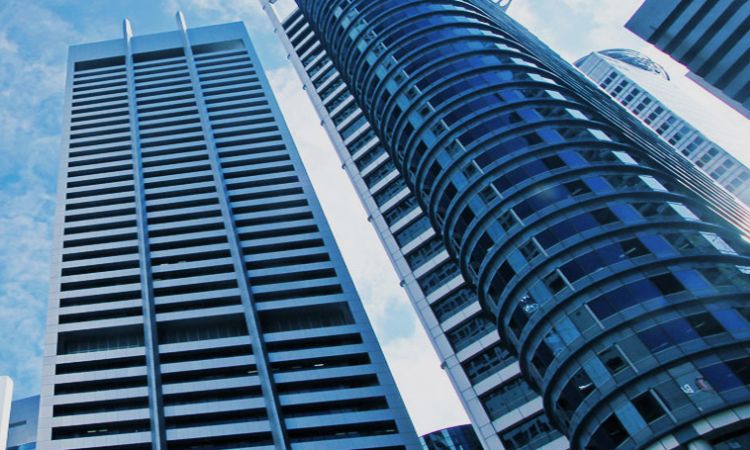 India International Exchange is India's most crucial international Exchange, based in Gujarat's GIFT city at the International Financial Services Centre (IFSC). It was inaugurated by India's Prime Minister Narendra Modi on January 9, 2017, and trading began on January 16.
It differs from conventional stock exchanges in that it does not trade individual equities; instead, it deals in derivatives and debt. Because it works on the Eurex T7 platform, it is the world's fastest Exchange and one of the most advanced technology platforms.
It will be recognized until December 28, 2020. INDIA INX is open 22 hours a day, six days a week, to accommodate NRIs and international investors who work in different time zones. It was established as a replacement for Indian corporations' offshore banking activities. Dubai, Singapore, and Hong Kong are the locations for offshore transactions.
Before the INDIA INX, those who wished to invest in foreign currency had to go to foreign exchanges, which resulted in a loss of domestic investment. However, the procedure has now become inexpensive, simple, and quick.
Also read: Best forex trading courses
5. Multi Commodity Exchange of India (MCX)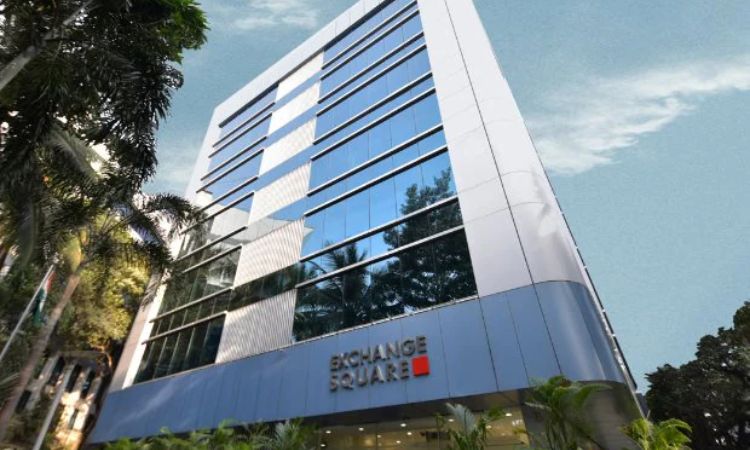 Multi Commodity Exchange was the first publicly traded commodity exchange, established under the FMC regulatory organization but eventually then combined with SEBI. It was founded in 2003 and started operations in November 2003. Its headquarter is in Mumbai. It is India's most extensive commodity derivatives exchange.
It was 15 years old at the time of the 2018 year and now has reached the success of trading by getting a $50 trillion turnover.
They've released "ComRIS," which is a web-based software that keeps track of transactions and helps to maintain the record. MCX has been ranked 7th position among top global commodity exchanges due to its accomplishments.
But this must be remembered that companies do not trade here. The deal is done in gold, silver, rubber, cotton, crude oil, and other commodities only. The MCX stock can be sold on the NSE and BSE.
6. National Commodity and Derivates Exchange (NCDEX)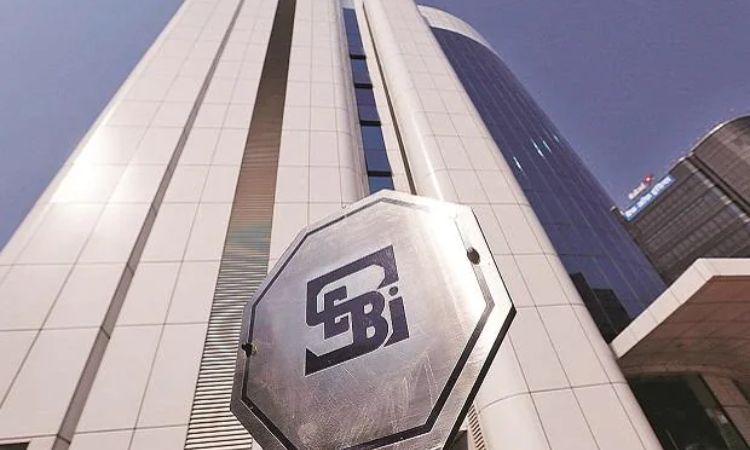 NCDEX is a professionally managed and fully online commodity trading exchange. It was established on April 23, 2003, and while its headquarters are in Mumbai, it serves its members from some locations across the country. The most famous and reputed companies, national-level institutions, and significant public sector banks own most NCDEX shares.
Only commodity derivatives are available here. Therefore, you can trade different seeds, turmeric, wheat, chickpeas, grains, barley, refined oils, etc. NCDEX has also helped in the improvement of agricultural practices by making trade easier and helping in promoting growth for all those who are involved in agriculture practices.
It is an international stock exchange which is having over 30 lakh+ clients that are trading on over 50,000+ terminals in more than 1000 locations across India. Their trading hours are 10 a.m. to 11:30 p.m., five days a week.
7. Indian Commodity Exchange Limited (ICEX)
ICEX is a SEBI-regulated commodity derivate exchange, not a stock exchange. Its headquarter is in Mumbai and is registered with the Securities and Exchange Board of India (SEBI) since August 2017. It helps registered brokers trade in specific financial instruments throughout the country.
It is the only Exchange in the world to introduce a diamond derivative contract in 2017 and is recognized for being a permanent exchange. You can even trade mutual funds and commodities derivatives on ICEX.
8. Metropolitan Stock Exchange of India Limited (MSE)
MSE was established in November 2008 and its operations were started in 2009. It is one of the three best stock exchanges in India and the other two of them are NSE and BSE. In MSE you can even trade individual stocks. You can exchange in various financial categories, including supply, debt, currency, equity derivatives, etc.
It has a transparent and high-tech electronic system. You can trade in over 1500 firms on this Exchange, which also features large financial institutions as stockholders.
9. National Stock Exchange IFSC Limited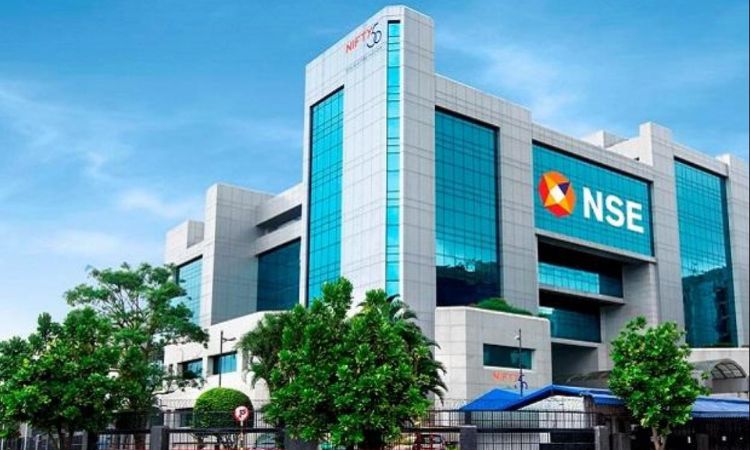 NSE IFSC Limited is identical to India INX and is located in GIFT city, Gujarat, at the International Financial Service Centre. IFSC is a subsidiary of the National Stock Exchange (NSE) of India, and its goal was to increase India's financial sector and improve the cash flowing into the Indian markets.
It was founded in November 2016 and has SEBI approval until May 2022. They don't deal in actual stocks but in derivatives like equities, currency, and commodities.
They work in two sessions, each of which lasts eight hours. The first session will run from 8 a.m. to 5 p.m., while the second will run from 5:30 p.m. to 11:30 p.m.
This is the list of active stock exchanges in India. There are some other stock exchanges that are currently closed.
Conclusion
A stock exchange is a market for buying and selling commodities. There are eight active national stock exchanges in India and twenty-one regional stock exchanges, but only one, Calcutta, is operational.
All of these exchanges provide the ability to trade in various financial segments, including equities, currency, and derivatives. You can choose any financial component that appeals to you. Please make sure you pick it carefully and invest wisely.