Earning money online became easier in 2023, and it's about to get even simpler in 2024 and beyond, all thanks to Artificial Intelligence. AI can now help you make money online faster and more effortlessly.
I have already trained more than 1 million people in India, the US, and other countries & most of them are successfully making $300 to $1000 (INR 20,000 to 70,000) monthly on the internet.
My name is Pritam Nagrale, and I am a digital marketer, blogger, and YouTuber from India. I have been making money online since 2004. I tried almost all possible ways to earn money online.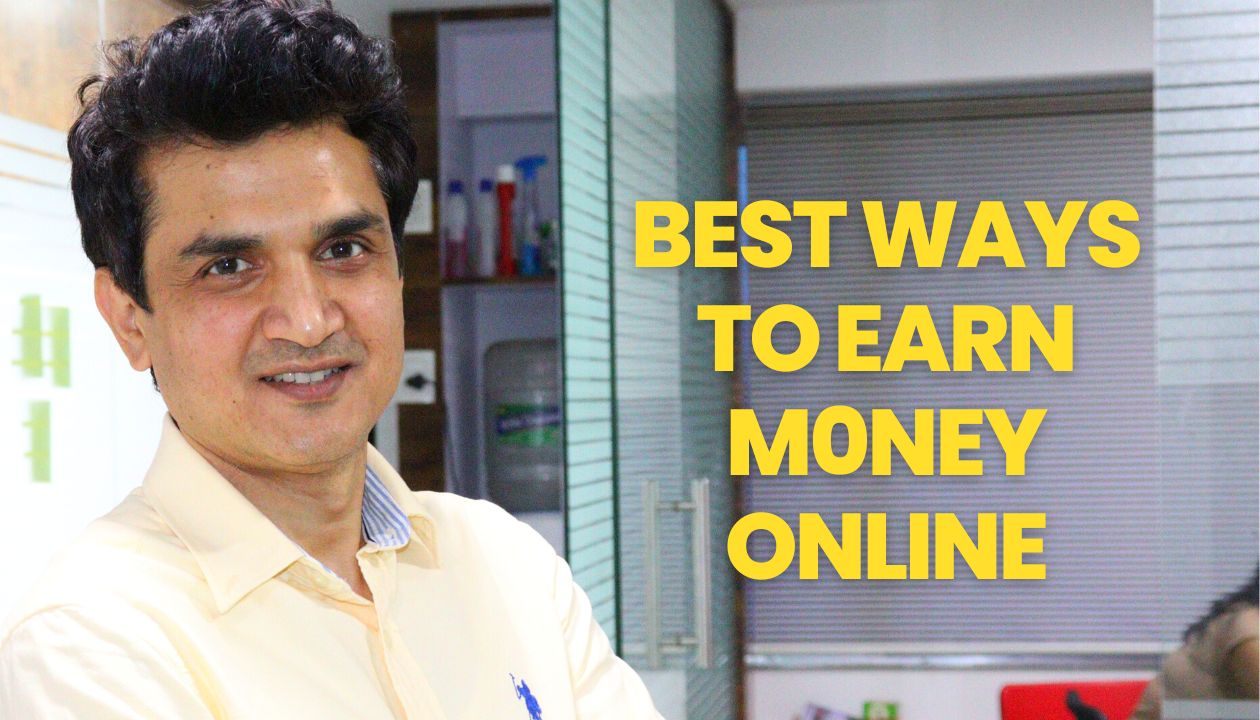 There were very few methods in 2004 for online earning, but if I talk about 2023, there are several excellent ways to make money online. But today, I will show you the most popular, legit, and high-paying methods. Most of these methods do not require any investment. I myself use most of these methods to earn money from the internet.
15 Ways to Earn Money Online Without Investment
In this list, you'll find five ways I've made money for the past 18 years. But wait, there's more! There are some methods I haven't personally tried, but I know they're among the best ways to earn money online. Thousands of people are using these methods to make a living online.
1. Affiliate Marketing
Affiliate marketing is an excellent online business. According to a report by Internet Marketing Hub, an affiliate earns $52,000 per annum, and most super affiliates earn more than $100,000 annually.
Affiliate marketing has been ruling the internet since 1996. Amazon was the first company to launch its affiliate program. More than 1 million Amazon affiliates make excellent monthly income, promoting 10 million+ Amazon products.
Amazon is not the only company offering an affiliate program. Thousands of companies on the internet offer the best affiliate programs. The most popular companies are CJ, Clickbank, MaxBounty, Awin, ShareASale, Rakuten Marketing, FlexOffers, PepperJam, etc.
I have been doing affiliate marketing since 2004 and am still making money by promoting various affiliate products. I have worked with dozens of affiliate programs and top affiliate networks.
Affiliate marketing is a method of becoming an affiliate of a company and then making money by promoting the products of that company. You get paid when a user takes some action on the website, e.g. making a purchase or signing up on the company's website or installing an app.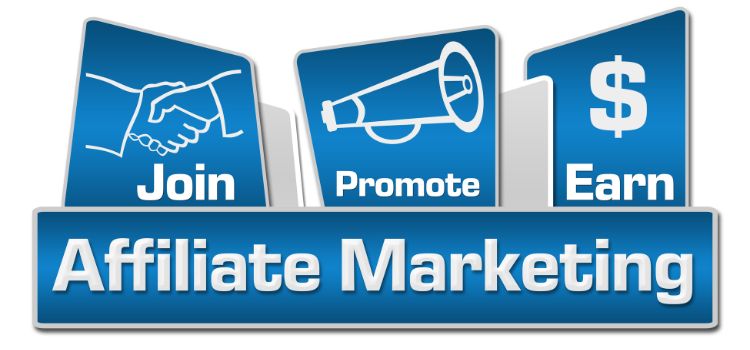 I use various methods to promote my affiliate products and offers, such as blogs, WaysToEarnMoney.in and MoneyConnexion.com, YouTube channels, email lists, and other methods.
Now, I use AI to boost my income with affiliate marketing. Tools like ChatGPT, MidJourney, D-I-D and others make my affiliate tasks easier and faster.
If you want to learn affiliate marketing and make money with this, I have created an advanced AI-powered affiliate marketing course. This course will help you to earn from affiliate marketing using the power of artificial intelligence.
Click the link below to enrol in my affiliate marketing course.
2. Make Money Blogging
I have been earning money by blogging for almost 11 years. I have made more than 2 million dollars with blogging.
But I was a little confused when I started my career in blogging.
I had zero ideas about blogging when I started my first blog in 2009. I worked hard for blogging but made no money for almost one year.
But I did not give up! I researched topics on Google like:
I learned a lot of things about blogging during those 12 months.
And things were getting started in my favour after some time. I made my first $100+ (from Google AdSense) from blogging in 2011. Then there was no looking back. Today, I make almost $25,000 (Rs 15 Lacs+) monthly from blogging.
You can learn more about my blogging journey, income proofs, and a complete guide on starting a blog for FREE.
3. Become a YouTuber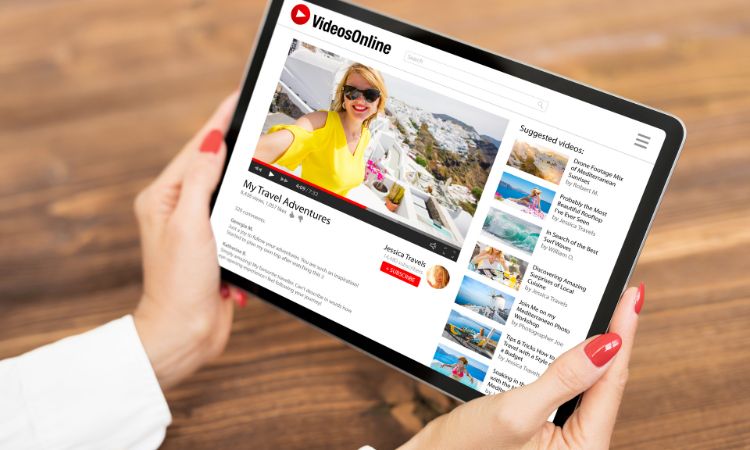 YouTube is the hot craze in 2023. Everyone wants to become a YouTuber. Everyone wants to make a lot of money & fame through YouTube.
If you want high motivation, you can see the list of these famous and highest subscribed YouTubers here on SureJob who are making millions from YouTube.
You don't need to live your job, studies, or other things to be a YouTuber. You can even do it part-time and make sufficient money.
Here are the exact steps if you want to be a successful YouTuber:-
Step 1: Decide Your Niche.
Like I create videos on digital marketing in my channel Pritam Nagrale, you need to decide the topics you want to choose for your videos.
You can choose a niche like comedy videos, motivation, self-help, vlogs, interview series, kitchen recipes, health, how-to-do videos, travel tips, news channels, sports, gaming, or similar on YouTube.
Step 2: Create Your Channel
Create a YouTube channel in your name. Add an attractive profile pic and banner image. Edit your bio section and add some quality information about you, as I have added to my channel Pritam Nagrale.
Step 3: Create Videos
It's good if you have a professional camera, but you can also use your smartphone camera. Check a proper silent place and suitable lights to shoot good quality videos.
Step 4: Promote Your Videos.
Though YouTube tries to promote your videos, you can get views, and subscribers fast if you make some effort. You can start promoting by sending it to your friends and list it on social platforms like WhatsApp, Facebook, Instagram, etc.
A good title, description, and thumbnail will also help you get more views on your videos.
Step 5: Monetize Your Videos
Once your channel completes 1000 subscribers and 4000 hours of video views within 12 months, you can apply for the YouTube partner program. YouTube plays ads in your videos and pays you for the number of views your video receives.
Once you reach 5000 or 10000 subscribers, companies will approach you for sponsorship.
They pay Rs.5000 to Rs. 10,000 to the micro publishers and more than a lacs to mega influencers for sponsoring one video. I have sponsored videos for my channel, Pritam Nagrale, and DMatic Digital.
4. Become a Freelancer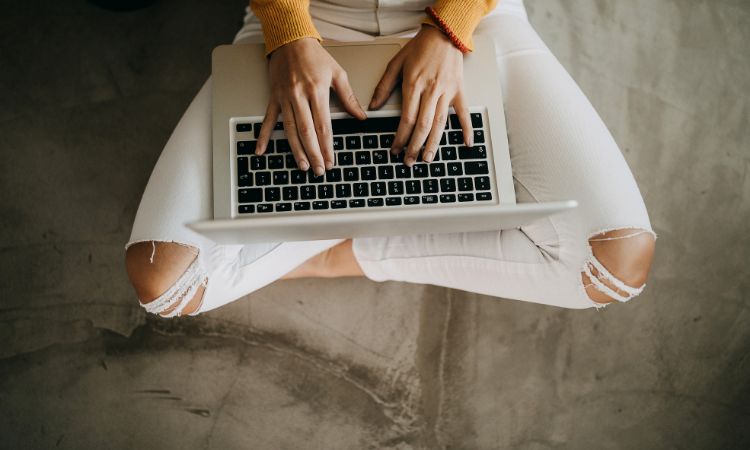 Freelancing is an excellent work from home option where you work independently for your clients for some temporary contracts. Sometimes it can be permanent, depending on the mutual understanding.
Here basically, you sell your skills to your clients. You must have expertise in some field before you work as a freelancer. You can provide freelancing services in content writing, digital marketing, graphic designing, app development, or any other.
Most freelancers earn between $1000 to $5000 per month depending on various factors like freelance work, client budget, the number of hours daily, etc.
There are 25-30 popular freelance sites like People Per Hour, UpWork, Fiverr, WorkNHire, etc. You can get many clients from these platforms.
But there is a lot of competition on these platforms. You need to create an attractive profile, provide your services for reasonable rates and collect some good reviews from clients before you charge high to your clients.
5. Earn Money with Online Surveys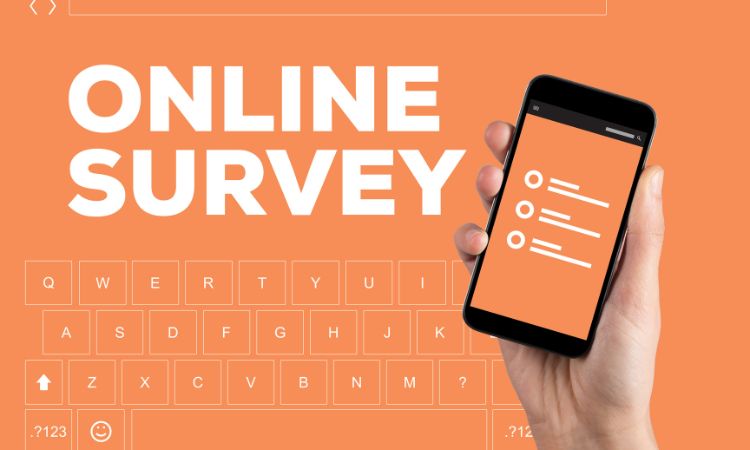 Do you know that you can earn money by taking online surveys? Depending on the length of the surveys, It takes 5 minutes to 10 minutes and sometimes 30 minutes to complete a survey.
You can become a member of various market research companies if you want to make money using this method.
These companies send you simple online surveys where it asks for your feedback on some products or services. Your feedback helps these companies to create excellent products.
It's very easy to take an online survey because they give you multiple choices, and you need to select your answer. There is nothing wrong or right in your answers because it's your opinion.
You can make $1 to $20 for taking each survey. You need to provide as many details as you can in your profile so that companies will learn more about you and send you more surveys that match your profile.
You can find more about paid online surveys and a list of the best survey sites here.
6. Become a Captcha Solver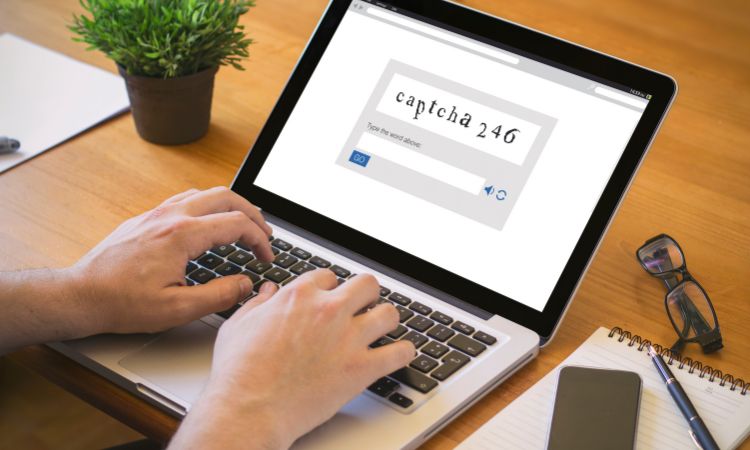 Do you have some free time, like 1-2 hours daily? If yes, then you can make additional cash by working as a captcha solver.
Captcha-solving job is one of the easiest ways to earn money online. Here you need to read the captcha images & type exactly the same characters through the software.
You can get paid $2 to $3 for every 1000 captchas you solve from these sites. If your typing is good, you can solve more captchas every hour.
If this online job excites you, check this list of the ten best Captcha entry websites.
7. Earn Money as a Virtual Assistant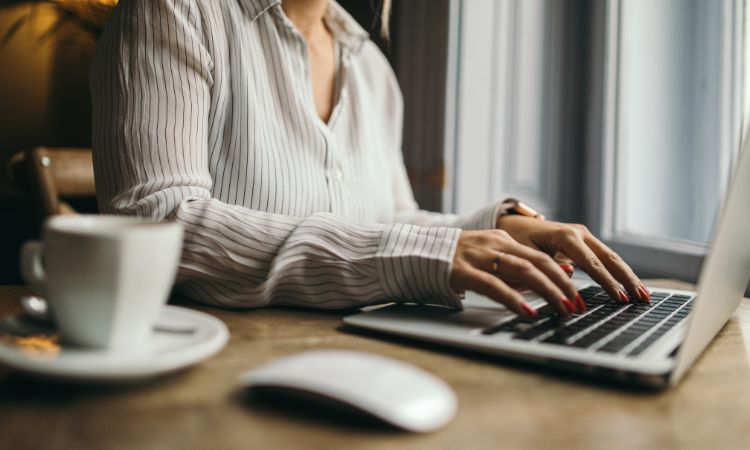 A VA (virtual assistant) acts as a personal assistant for his clients. Clients may be temporary or permanent. You need to take the instructions from your clients and work accordingly.
You don't need to be present physically for this online job.
You can do a variety of tasks for your clients like accounting, writing & proofreading, publishing content, maintaining websites or apps, digital marketing, coding, website & app development, research, data entry, etc.
Some of the companies, like MyTasker, uAssistMe, HireMyMom, 123Employee, etc., provide VA jobs. Just signup on these websites and create an attractive profile. You can definitely get 1 to 2 projects in the next 30 days/
8. Writing Job
Writing is another excellent and popular way to earn money online. Here you can get paid to write various types of content.
You can write articles for blogs, create content for social media pages, copies, scripts, books, etc., for companies, institutions, individual people, etc.
Most writers earn $10 to $50 for creating 1000 words of content. You must have good experience in content writing before you charge a high amount for writing.
You are wrong if you think you can make money with writing jobs because you don't have writing skills.
It's easy to get this skill and become a writer. Read this post to learn how to become an expert in content writing.
There are various platforms, like UpWork, iWriter, WriterBay, Freelance Writing, and TextBroker, to find content writing jobs and writing assignments.
9. Micro Jobs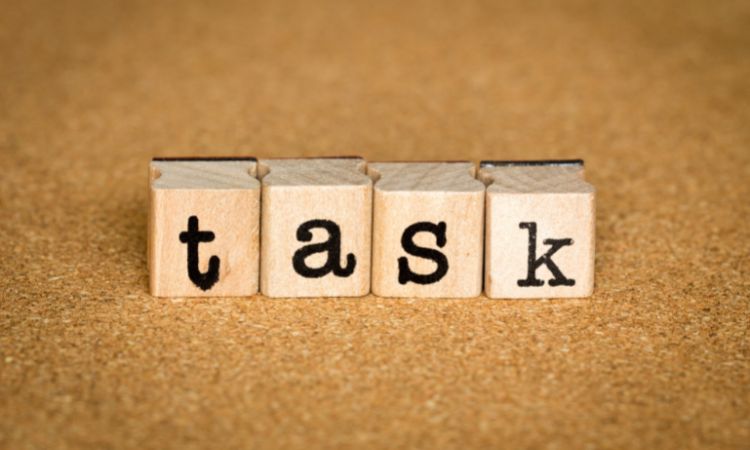 If you are looking for an easier option, then a micro-job is another opportunity for you. You can earn $200 to $300 monthly by doing simple online tasks on different sites.
Tasks like signup on a website, downloading an app, watching a video, identifying an object, checking ads rating & finding contact details, doing little research, writing 100 to 200 words articles, etc.
There are a few websites like Amazon Mechanical Turk, MicroWorker, SEOClerk, etc., where you can signup as a micro-job worker. You can earn some additional income from these websites.
10. Online Selling
Last year, I published an interview video (which went viral) of an online seller, Mr. Nimit Lodha, on my channel Pritam Nagrale. Mr. Nimit is a seller with Amazon & Flipkart and has an annual turnover of Rs. 50 Crore.
That is the power of online selling.
Online selling is very much different than traditional selling. Traditionally, there is not much scope for selling your products or services outside your local area, but in online selling, you can sell your products and services all over the country and even globally.
There are two best ways to sell your products online:
The first way is to create an e-commerce website for your business and sell your products from your online store. Second, you can become a seller with Amazon, Flipkart, or other top online shopping sites.
The second option is much better and simple. You don't need to hunt for customers. You can get millions of existing customers from these reputed online stores.
Are you thinking, what if I don't have any product?
Many Amazon and Flipkart sellers don't own any product, but still, they are selling various products on these platforms and making a profit from this business.
What you can do is, go to your local market & try to find some exclusive products that you can sell on Amazon or Flipkart. E.g., if you go to the Manish Market in Mumbai, you can find many best products at a much cheaper rate than Amazon.
Another option is to import cheap products from other neighboring countries.
There is a lot of competition on Amazon and other shopping portals. You need to make a balance between your price and profit margin to become a successful seller.
11. Domain Trading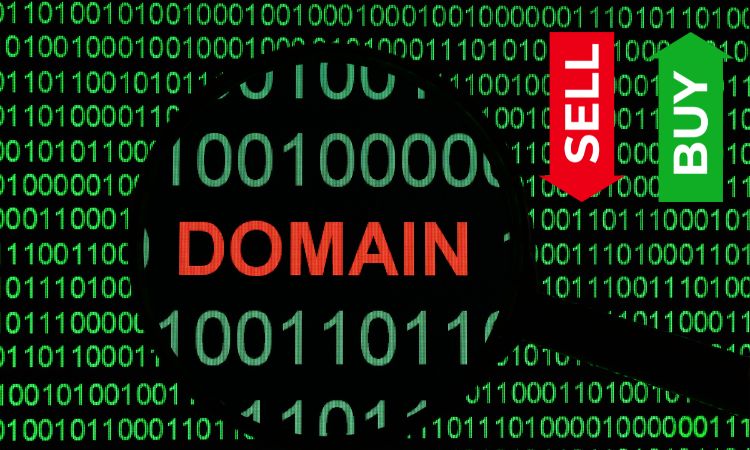 Domain trading is one of the most profitable businesses if you have good research skills in buying domain names that may fetch an excellent amount in the future but are still available to grab.
Last year, I was doing casual research for domain name availability, and I found a good name. Though I don't deal in domain trading, I booked it.
A few days later, I got a message from someone asking me to sell this domain name. I had no experience in this, so I started the conversation.
Initially, he offered me $500, but I refused; he then sent a follow-up email asking for my selling price.
I asked him for $4000, but after some negotiation, I sold the domain for $2000.
I bought it just for $17 for sold it for $2000—almost 115 times.
And that's the reason domain traders make thousands of dollars every month selling domain names.
If you actively search for quality domains and buy, you can sell them for a very high amount to companies in the future.
When a company finds that the domain it is looking for is available to you, it will send you a message to buy it. Now you need to set the price according to the demand and negotiate with the company as I did in my case.
You can even sell these domains on Flippa or GoDaddy auction to fetch more than your desired price.
12. Website Flipping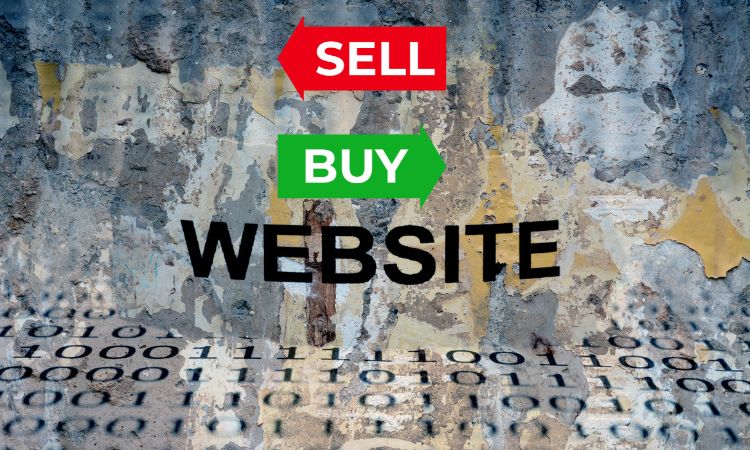 Website flipping is also a good business to earn money online. It's similar to domain trading but here with websites.
That means here, you have to buy a website and sell it for a higher price in the future. There are various platforms, like Flippa Empire Flippers, which you can use for website flipping.
You will find thousands of buyers on these platforms who are interested in buying your website for 40 times to 50 times the price of your average monthly profit.
For example, if you make a net profit of $500 from AdSense or affiliate programs or both from your website, you can sell it for $20,000 to $25,000.
There are two ways to sell a website on these platforms.
The first is – to start a new blog, work on it for six months to 1 year, monetize it with AdSense and affiliate programs for the next 3 to 4 months and sell it.
The second way is – to buy an existing website with some traffic and revenue from Flippa, work on it for the next 3 months to 6 months, grow the profit, and sell it again on Flippa.
This is a much better way, as it's easier to grow the profit of an existing website with traffic as compared to a new website.
Many experienced flippers purchase such profitable websites from Flippa or other marketplaces and make a huge profit selling them again.
13. Sell Training & Consultancy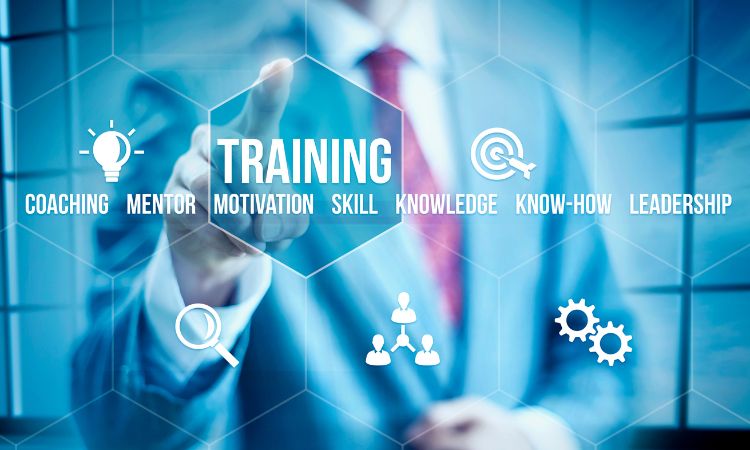 Do you have some skills that people need badly? You may be an expert in the stock market, some subjects, meditation, motivation, managing finances, nutrition, entrepreneurship, etc.
There is a tremendous scope if you create training or course around your skill and sell it online. People are earning in lacs selling these courses through Facebook or Instagram.
You can create a landing page for your business where you can describe your product and how it can benefit people who buy it.
Just drive traffic from Facebook or Instagram to your product page and sell it in India and other countries.
You can also drive free traffic from YouTube, Google search, and many other social platforms.
14. Stock & Forex Trading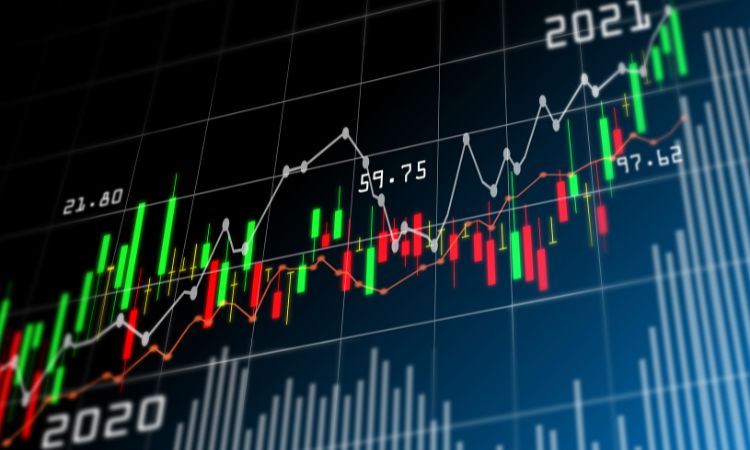 Stock trading & forex trading is another profitable way to earn money. But if you are just a beginner, I will recommend you to get basic training in this before you invest your money.
Several free and paid training courses are available on Google and YouTube to get training in the stock market. You should be careful before buying any course because there are so-called gurus who have not made a single penny but claim to be a millionaire.
You can even start reading newspapers like the Economic times or watch TV channels like CNBC, and subscribe to YouTube channels to get more ideas on the stock market. It may be risky for you to invest in stocks, forex, cryptos, or NFTs without enough knowledge.
15. Earn money from Your Smartphone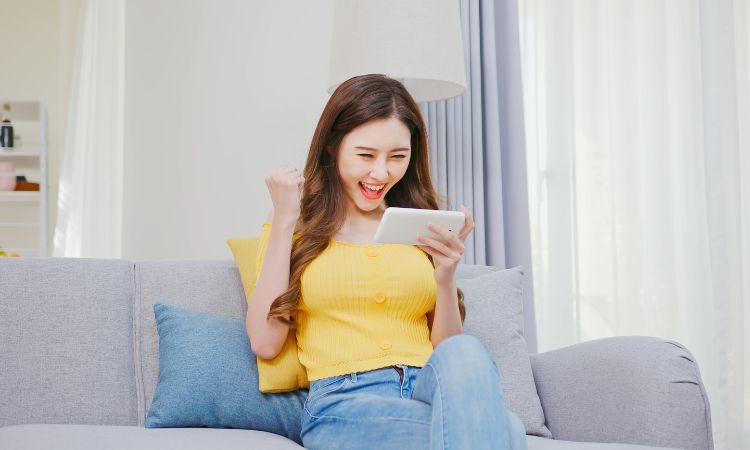 Many money-making apps in the Google Play store and iOS store can pay you some additional income by completing some easy tasks on your mobile.
Here are the 60 best money-earning apps that, if you install and use on your mobile, you can make an extra income of $100 to $300 every month
These are very trusted mobile apps, rated 4+ stars by millions of people. You don't need to install all the apps. Try a few apps, and if you like them, you can install more.
What is your job after installing these apps?
You have to take simple online surveys, install other apps, complete various offers, signup on to other websites, play games, watch videos, etc.
Just make money on the go when you are traveling or sitting in a restaurant, or waiting for someone.
Conclusion
I can assure you that these are the best ways to earn money online, and this year is the best year to make money from the internet. I have been earning using many of these methods. So if you start today, you will have a stable career in the next one or two years. GUARANTEED.