Part time jobs are a great way to make some extra income from home. There are various part time offline jobs as well as online jobs that can pay you an extra income.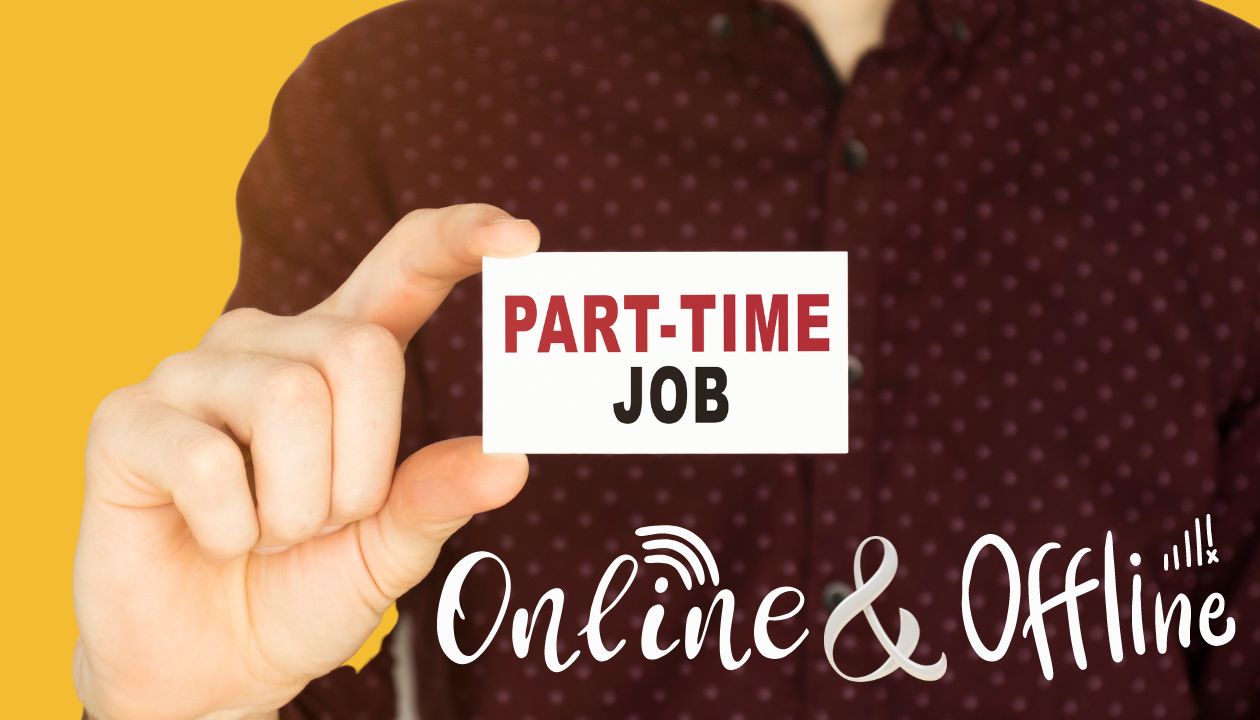 60+ Best Offline and Online Part Time Jobs
The majority of the people who are looking for part time jobs want something that can be done from their home in their extra time. So first, we will show you 15 simple online part time jobs that can give you instant income.
Online Part Time Jobs
Although we have already written about the best paying 14 online jobs here with the complete details, here you can see the list of around 15 online jobs that you can do part time.
1. Part Time Blogging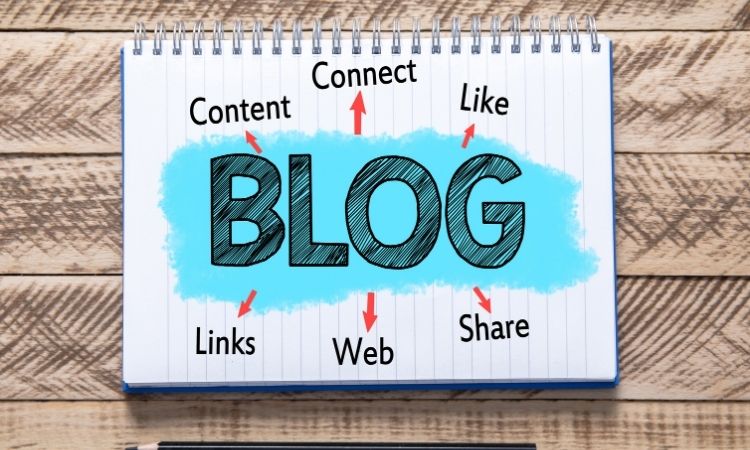 Whether you want to make some extra income part time or looking for a high paid online job, blogging is the best.
Thousands of students, housewives, and part-time seekers make Rs.10,000 to Rs.50,000 per month from blogging.
I, myself doing full-time blogging for the last seven years and making a 6-figure income from my blog.
Blogging is nothing but creating your own website (free or paid) where you can write your daily experiences, tips & ideas, share your knowledge or opinion or anything else you think is beneficial to the world.
People visit your blog & you make money.
There are dozens of ways to make money with blogging & you can choose any method you like.
You can make money by displaying ads on your blog, selling affiliate products, providing consultancy, selling your own products through paid membership, etc.
You can become a part-time blogger & make a stable income but it takes time to learn blogging. We have developed one of the best training that can help you to learn to blog quickly. Don't worry, it is FREE.
You can check how I earned Rs. 20 Lacs in 2013 from AdSense by working full time. But now I make much more than this.
Although it's not that simple, if you are ready to put in hard work, then you can really earn good money even by working part time.
You can just Signup Here, download our training package that contains not only blogging but all the part-time job opportunities & start earning from all the jobs.
2. Online Surveys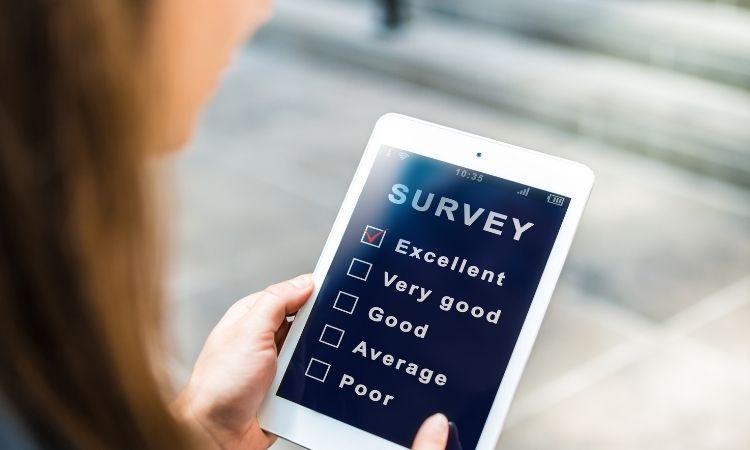 This is another online job that you can be done in part time, wherein you can spend your free time in a relaxed manner. Here, you will have to give your opinion about a number of products and services.
Surveys are generally important for businesses to identify the tastes and interests of their potential customers. Here, you should be careful about a reliable surveying website.
You can find the list of 20 survey sites here with complete details to earn from this part time online job.
3. Affiliate Marketing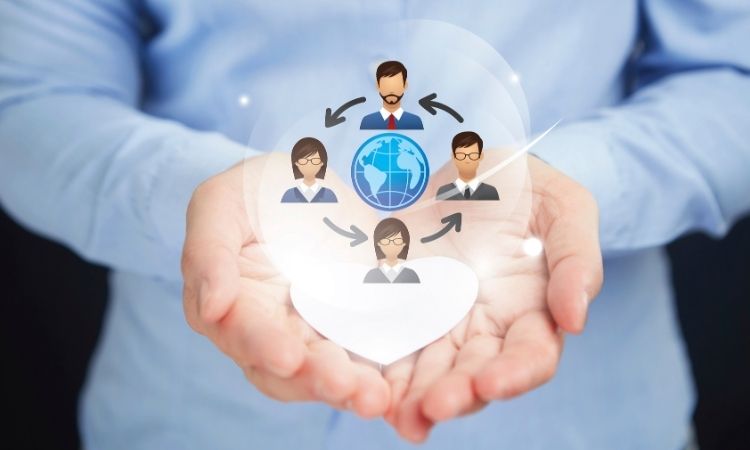 If you want to become rich by working hard, then affiliate marketing is the best option for you. There is a great potential for making money from affiliate marketing.
There are thousands of websites on the internet that provide affiliate programs. You can join the affiliate programs of your choice & promote their products.
You can make up to 50% by selling the products of the advertisers. And you don't need to worry about maintaining the products, shipment, customer handling, etc.
Some of the popular affiliate programs are Amazon, Flipkart, Clickbank, VCommission, etc.
4. Complete Gigs on Fiverr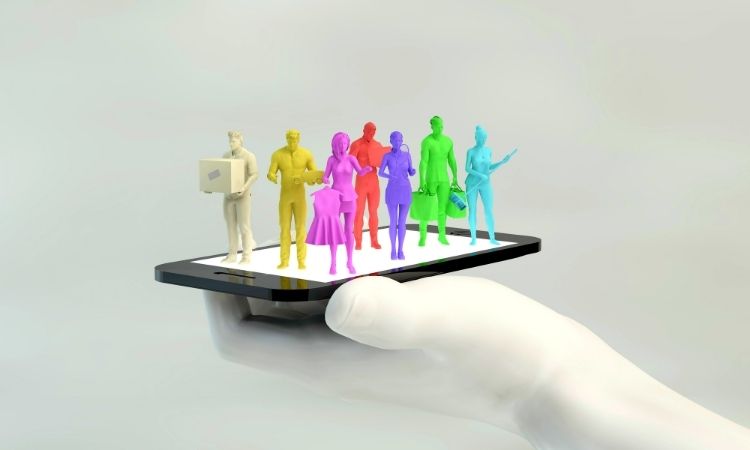 Fiverr is one of the very popular sites where you can become a seller & provide your services for $5 or multiple of $5.
There are thousands of Indians who are making good money from Fiverr. There are hundreds of things you can do on Fiverr.
I will recommend you visit Fiverr & check what other people are doing & what you can do.
Our training will show you how to make a great income working part time on Fiverr. Just click the Signup link above & download Fiverr & other online jobs.
5. Online Tutoring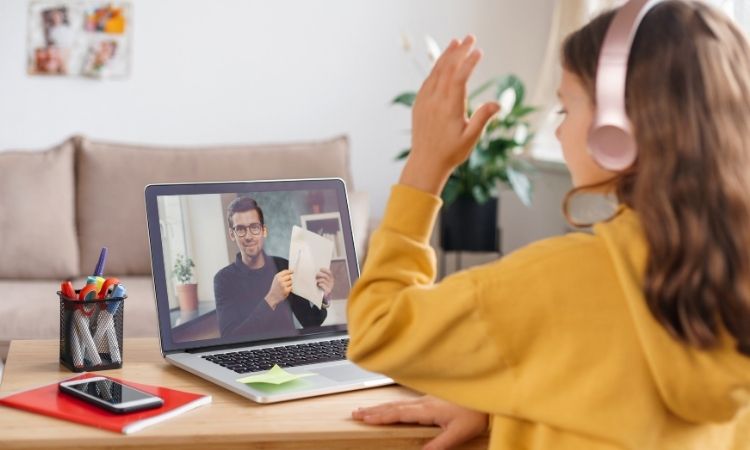 With the availability of online video chat facilities through Skype, you can earn by tutoring students online. In addition, if you are a subject matter expert, you can also provide consultancy services as well.
You can check online tutoring sites like Wiziq, Tutor India, and TutorCity, where you can become a tutor & teach online part time.
6. Writer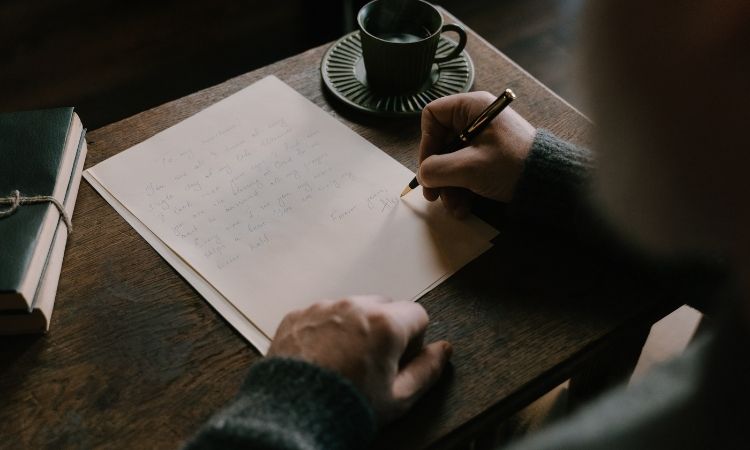 Writing is one of the best part time options if you love writing. There are a number of ways you can make money writing content.
You can check job sites like Indeed, Quikr, etc., where you can find jobs related to writing work or join sites like Lexiconn, Fiverr, Upwork & other freelance sites to find work related to writing.
If you are successful in writing, you can make $20 per hour with this online job.
7. Data Entry or Form Filling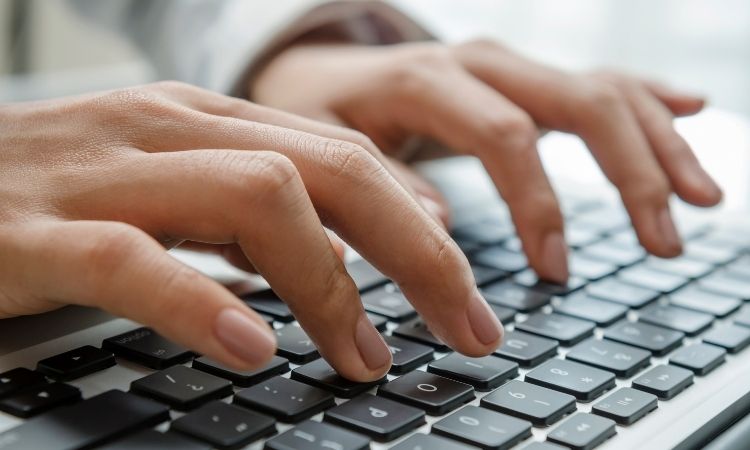 There are so many types of data entry jobs available on the internet. If your typing speed is good & want to make some good part time income, then you can go for this work.
There are 6 best places to find data entry jobs mentioned here. You can read it carefully so that you can find a legitimate company for data entry or form-filling jobs.
8. Get Paid to Play Games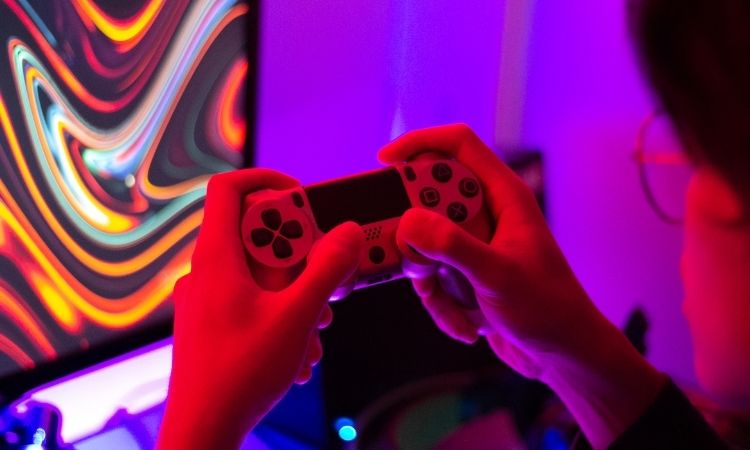 You might giggle at this heading. Yes, but the fact is that playing games can earn you. For testing purposes, some gaming companies provide opportunities for people to earn as game testers.
There are also websites that give rewards for playing games. There are good chances of earning part time. You can read on MoneyConnexion to know more about this online job.
Also read: Best PayPal Games That Pay Real Money Instantly
9. Micro Jobs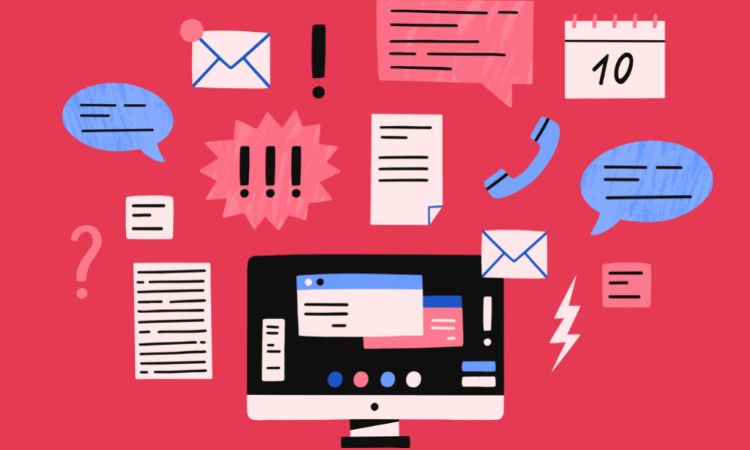 Do you know you can get paid to work on a number of small tasks like sharing a page, searching on Google, identifying an image, watching a video, writing a short article/review & many more?
We will show you some of the best sites that can provide you with such micro jobs online. You can join these sites & work part time for 2-3 hours daily & make a decent income.
You can sign up for our Free training package to get the list of micro job sites.
10. Become a Captcha Solver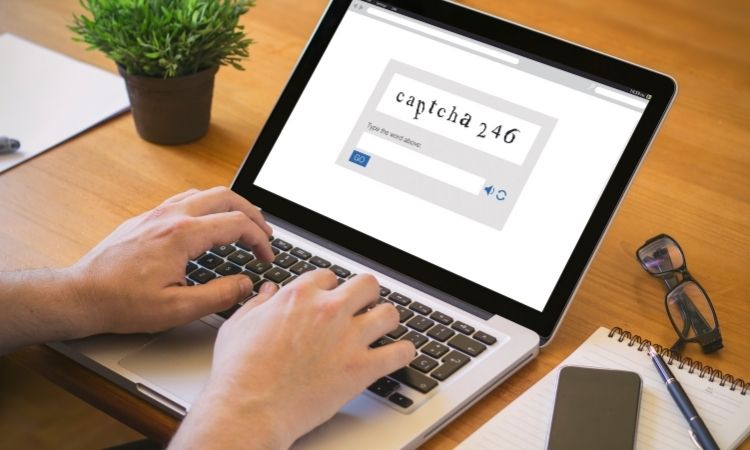 Everyone knows the captcha. It's an image that you see at the time of creating an email or signing up for any website. It's a way to control SPAM.
There is no way software can read this message. So you need to become a captcha solver, identify such images & type the characters so that automatic signup will be successful.
Companies pay you $1-$2 to solve 1000 Captchas. If your typing speed is good, you can solve 1000 captchas in 1-2 hours. This is a low-paying online job & you will hardly make Rs.5000-Rs.6000 per month by working part-time.
You can check the best Captcha solving sites here.
11. Become a Part Time Seller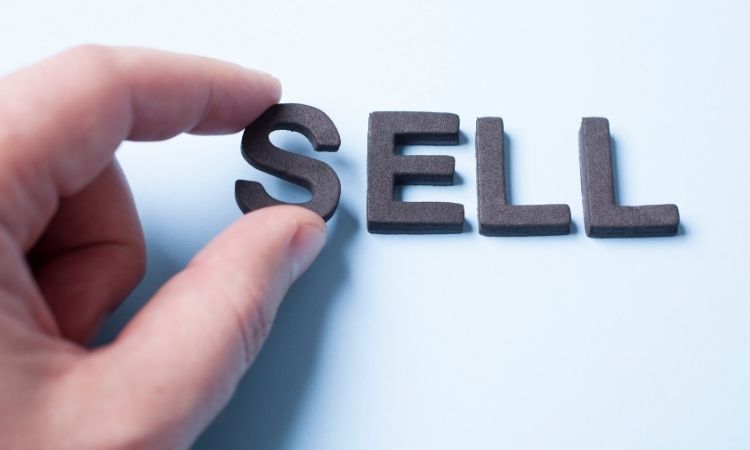 Whether Flipkart or Amazon is profitable or not their sellers are very much profitable. It's simple to become a seller on any ecommerce site.
Just go to Amazon, Flipkart, Snapdeal or any of your favourite shopping sites & join there as a seller.
Now you can sell anything that you want. If you don't have anything then go to your local market & see some of the interesting things available only in your city.
You can also take the dealership of some products & then sell them on these sites. You just need to check your orders & ship the products when you receive the order.
12. Online Consultant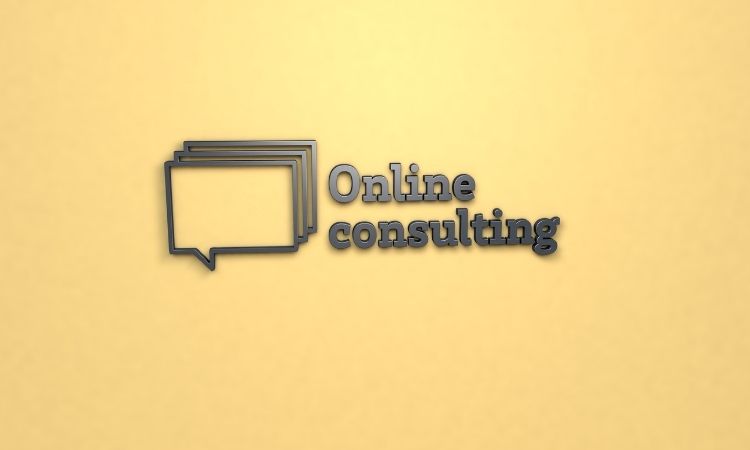 If you have knowledge in a particular field or you are an expert, then you can provide online consultancy or even train through Skype.
You just need to create a website or a Facebook page where you can mention your expertise & how you can help other people with your knowledge.
13. Part Time Photography
Do you know that in addition to being behind as a hobby, photography is now turning out to be an income-earning source these days? You can either sell your photos online or set up your own website.
If your photos are excellent, then you can submit your photos on sites like iStockPhoto, ShutterStock, and Fotolia & make a quick income.
14. YouTube Partnership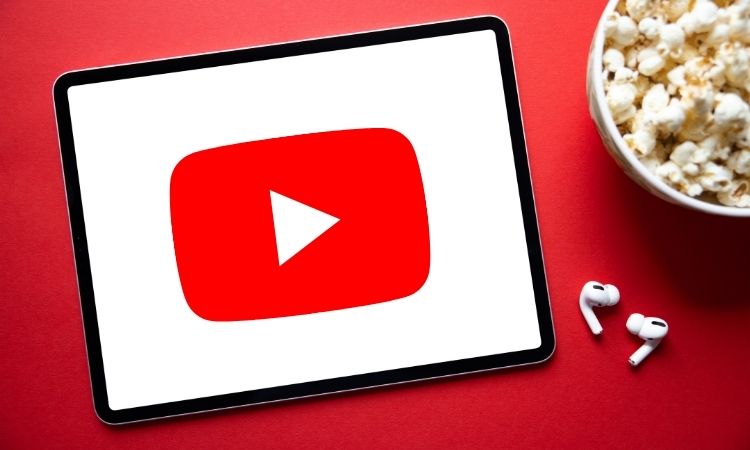 YouTube is one of the most popular websites for watching videos. You must have observed the various ads when you watch any video on YouTube.
You can create a YouTube channel and upload some interesting videos to make money from YouTube. There are many YouTubers who make money part time.
You need to join the YouTube partner program to start earning from your YouTube channel. You get paid according to the number of video views and many other factors.
Also Read:
15. Digital Marketing Services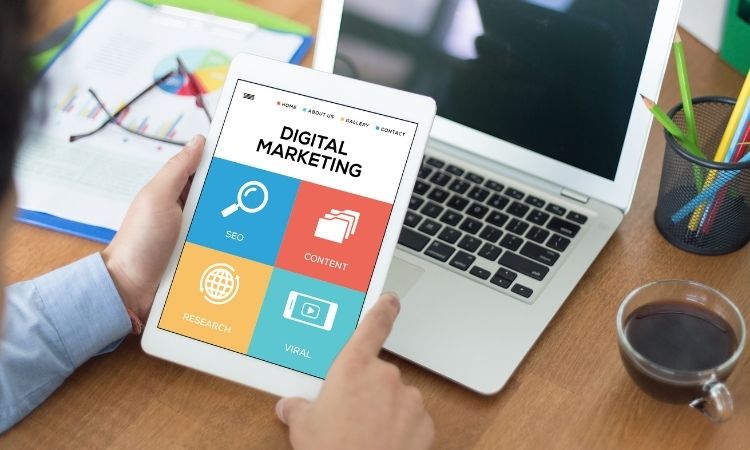 Digital marketing is the fastest growing industry in India. Here I'll strongly recommend you take an excellent digital marketing course from a topmost training institute in India.
Over two million jobs in digital marketing will be created by 2022, says Pricewaterhouse Coopers (PwC) in a report. A digital marketing fresher can earn up to Rs.15,000 per month. Or you can work from home as a freelancer, too.
Also Read:
16. Social Media Manager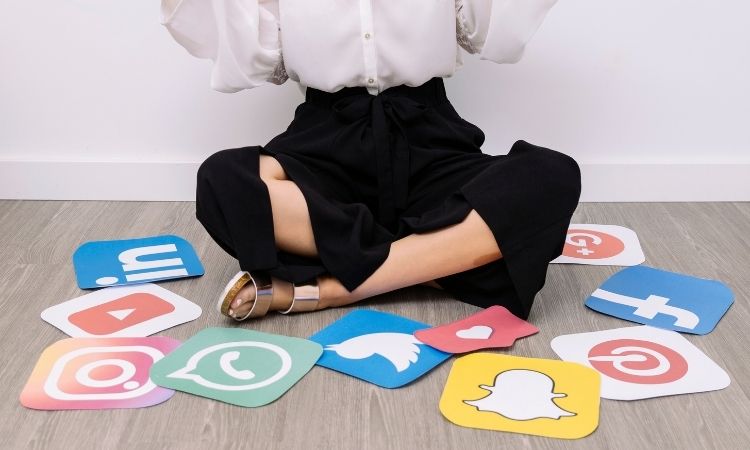 Social Media management is also part of digital marketing. It involves handling the social media pages of your employer from home during your spare time.
Usually, the employer will provide content for posting on the company's Facebook and Instagram accounts. You'll also have to respond to comments on social media.
17. Virtual Assistant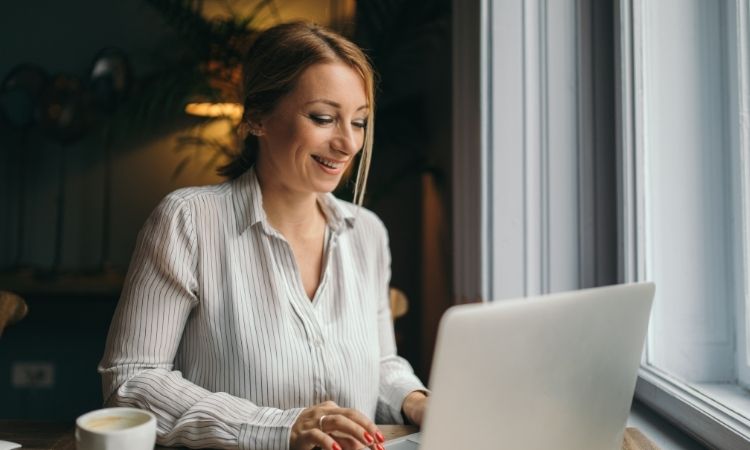 Virtual Assistants make up to Rs.30,000 per month by working part-time and usually from home. This is an excellent part-time job for students and housewives.
VAs as they are known to provide all sorts of secretarial services to employers. This can include handling social media accounts, fixing appointments, making travel arrangements, and lots more.
18. Mystery Shopper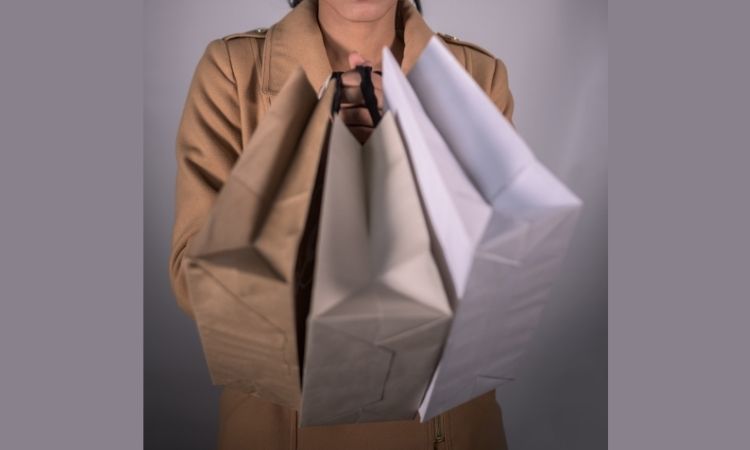 A lot of mystery surrounds mystery shopping in India. This means most people aren't even aware of this excellent part-time income opportunity.
Mystery shopping is part of the broader market research industry. You'll find some fabulous mystery shopping websites online. Register on these.
As a mystery shopper, you'll have to visit malls, boutiques, stores, hotels, restaurants, and other outlets and do some shopping. The employer pays for the stuff. You get Rs.500 to Rs.1,000 for each assignment.
Sometimes, you get to keep the stuff, too. If you're serious about this very pleasurable part-time work, go for the Mystery Shopping Professional Association (MSPA) certification. It will help you get higher paying mystery shopping jobs.
19. Online ITI Instructor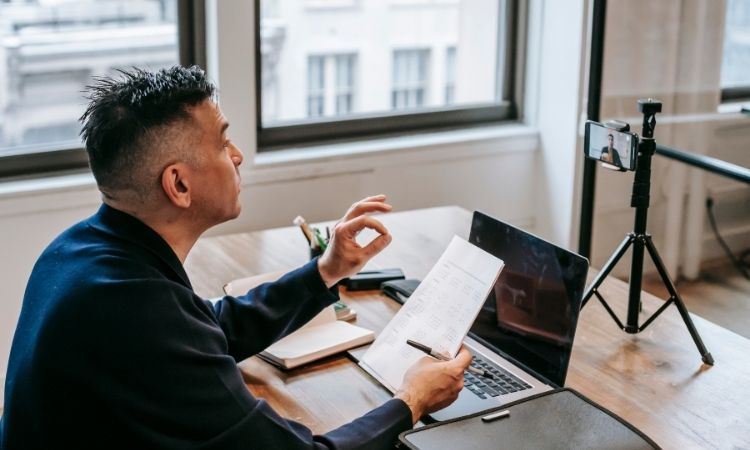 Thanks to the Skills India program, several new Industrial Training Institutes or ITIs are opening across India. Together, they offer over 120 engineering and non-engineering vocational courses.
However, this rapid growth in the number of ITI facilities is causing a shortage of skilled trainers and instructors. Hence, they are hiring online ITI instructors. You can make up to Rs.30,000 per month as an online ITI instructor.
Also read: Best ITI Courses
20. Video Editor
Vloggers, documentary filmmakers, advertising companies, and lots of other individuals and businesses need excellent videos for various purposes.
Shooting a video can be easy, but editing long recordings, adjusting sound levels, and fixing other issues needs professionals. Working as a part-time video editor has unlimited income potential. However, you'll require excellent skills to take such online jobs.
21. Indian Railways Ticketing Agent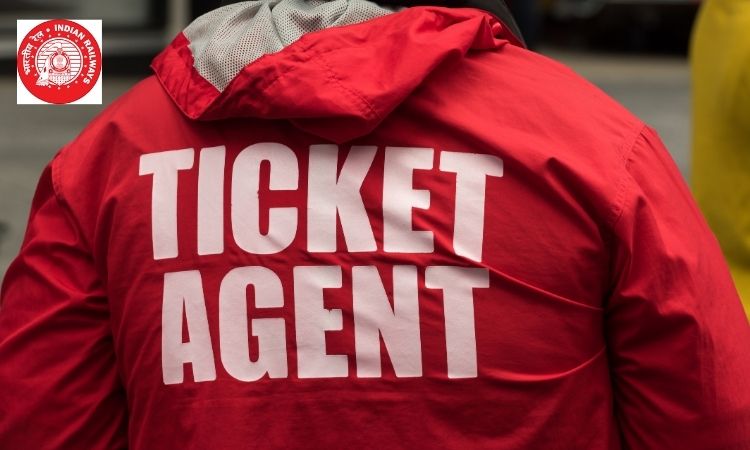 Indian Railways looks for unemployed persons or those with ample spare time to work as ticketing agents- both in densely populated metros and rural areas.
You'll have to apply for work as Indian Railways Booking Agent at the nearest railway office. Upon checking your credentials, you may have to furnish a Rs.10,000 security deposit. This is a very profitable part-time online job.
22. Sub Broker for Stocks/Commodities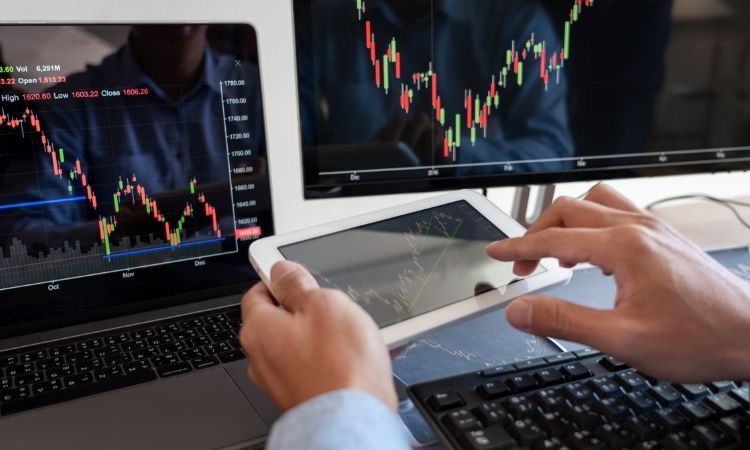 Stockbroking isn't child's play. It requires an excellent understanding of the stock market, factors that affect share prices, astute knowledge about when to buy, sell or hold, and stock trading rules and regulations.
As more Indians turn to stock markets to make fortunes, a lot of sub-brokers look at hiring people who'll trade on behalf of their clients.
Take a good stock and commodities trading course and apply with sub-brokers. You'll work only when stock markets are open. You can do other work after stock trading for the day winds up.
Also read: Best Trading Apps in India for 2024
23. Online Media Editor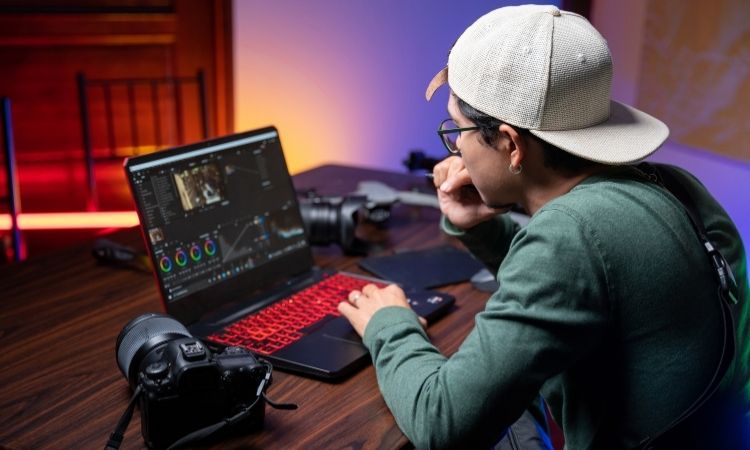 Smartphones are now the single largest source of news for most Indians. High-speed mobile data at affordable rates is spurring this trend.
Consequently, we have lots of purely online newspapers in India. They are mostly local or regional. Since these media outlets have low-cost operations, they hire online editors.
I would recommend this online job to everyone who has excellent skills in any language.
24. Online Public Relations Manager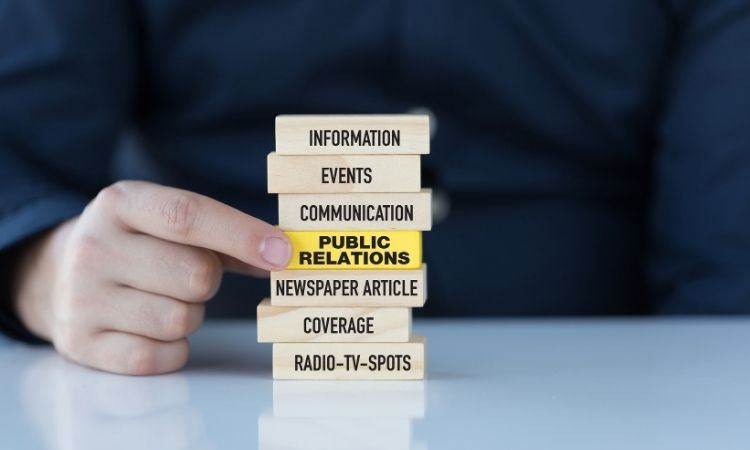 Efficient public relations hold the key to the success of any enterprise. Good PR involves brand building and creating awareness about any particular business within a niche audience or public at large.
There are various resources to do so. PR agencies look for candidates who can interact with clients, media, and the public through online platforms.
Tasks like writing and emailing press releases are part of this work. Part-time online PR managers can earn as high as Rs.100,000 per month.
25. Freelance Stock Photographer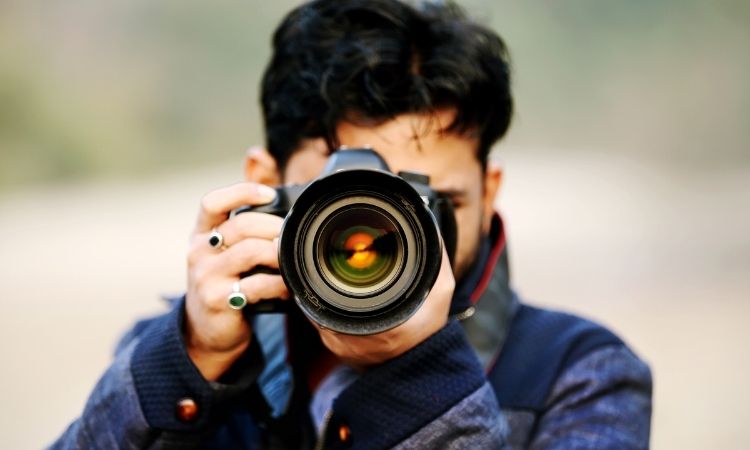 Turn your passion for photography into profitable part-time online work. If you own a superb digital camera, take amazing pictures of everything from celebrities to nature and natural phenomena or even everyday life in your locality.
You can register on a good stock photo website and sell these pictures. Earnings are in US Dollars, which means you stand a good chance of earning really huge amount of money.
26. Micro Tasks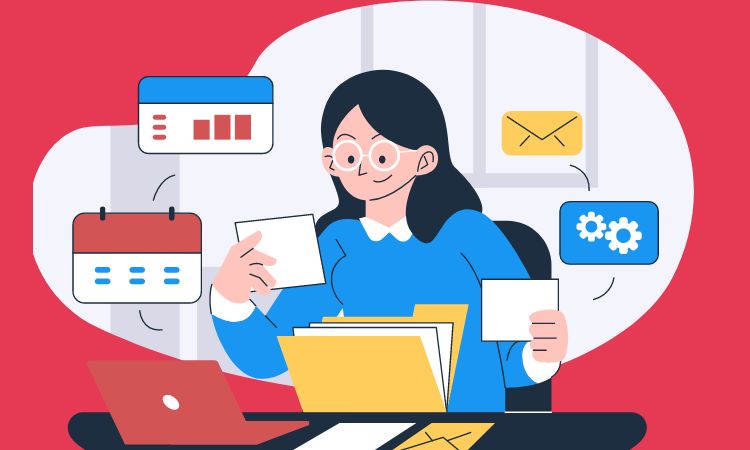 Personally, I believe that micro-tasking is the most neglected part-time job. Few know about it, and even fewer people go for it. Micro tasking jobs are very simple.
It would involve checking websites and content for duplicate images, incorrect information, proofreading, and lots more small work.
Amazon has a program known as Mechanical Turk, which is occasionally available in India. Here, you have unlimited income potential since pay depends on how many hours you log,
Also read: Make Money with 7 Amazon Online Jobs Work from Home
27. Amazon High Volume Hiring/ Amazon Force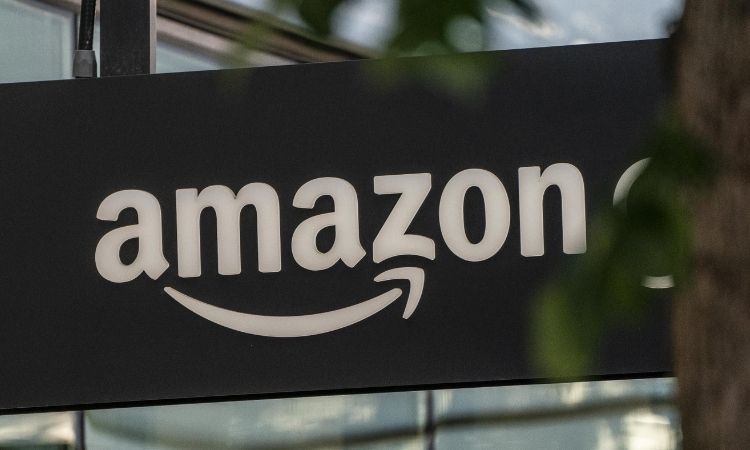 We all know that Amazon is India's single largest online store. Worldwide and in India, Amazon runs a program known as Amazon Force or Amazon High Volume Hiring.
Under the program, Amazon enlists the help of part-timers and freelancers to do motley offline and online tasks. Generally, you'll find work-from-home customer care jobs from Amazon Force.
28. Online Magazine Journalist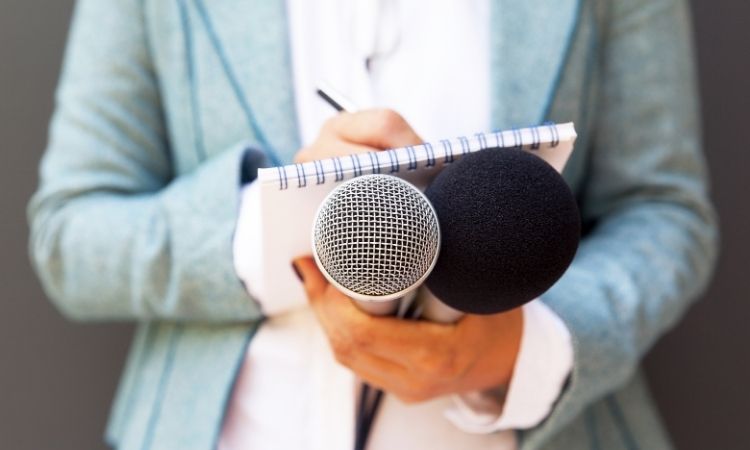 Do you love to write articles about various issues and topics? Become an online magazine journalist. You can send interviews with notable persons, feature stories, human interest articles, and lots more for such magazines.
They'll usually pay you about Rs.1,000 per article or on a word count basis.
The other advantage is that you become a member of the press if the magazine is legit and holds Registrar of Newspapers of India (RNI) registration. A government press card opens doors to lots of fringe benefits.
29. App Developer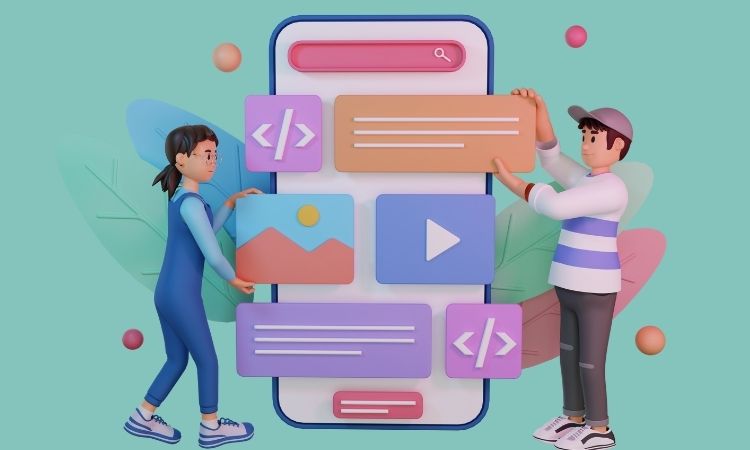 Again, coming back to the widespread use of mobiles in India. You're definitely using some apps and would be updating them frequently as well.
I suggest you visit Google Play and find out more about apps. You'll definitely find that some organizations have multiple apps.
This proves that companies and businesses of all kinds need app developers to create, maintain and update apps. An app developer is a wonderful online part-time job, and you'd be helping small organizations grow. This presents opportunities for unlimited income.
30. App Tester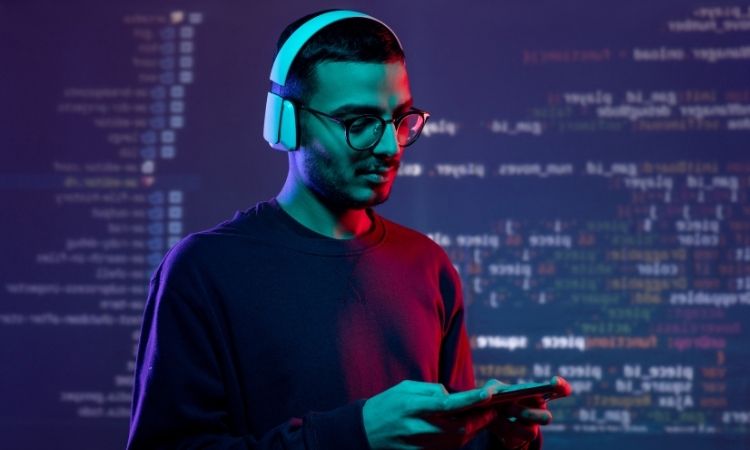 App testing requires skills. You'll have to test an app for various things, such as user-friendliness, speed of access, marketability, usefulness, glitches, and lots more.
Provide part-time app testing services. The better your ability to test and review apps, the higher your income.
And this is a growing profession that you can enter right now if you have the necessary skills and qualifications.
31. Games Developer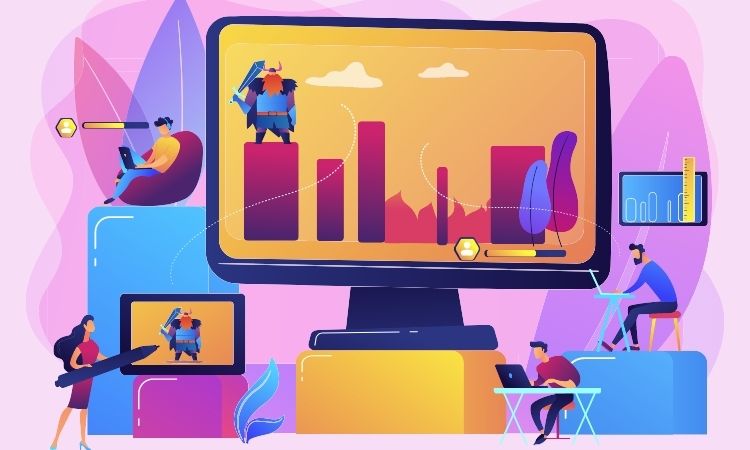 We all love playing games on mobile and computers. In fact, developing games for mobiles and computers is a huge business worldwide.
There are companies that specialize in this field and look for innovative, creative game developers.
Software specialists with enough experience can get part-time jobs as game developers with these Indian and foreign companies. Earning potential: Unlimited again.
32. Games Tester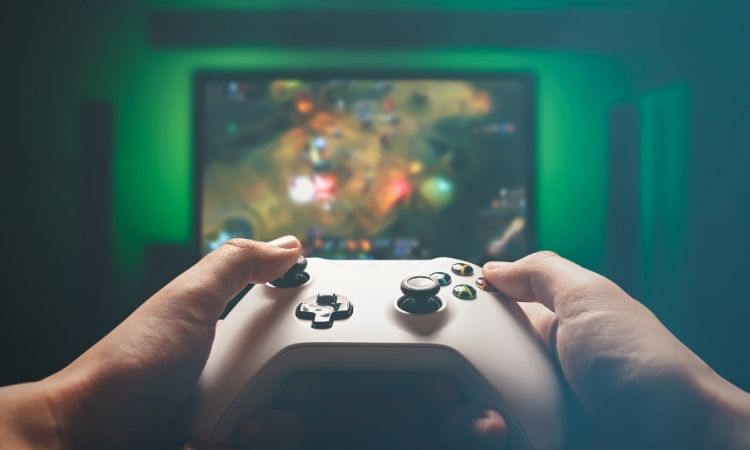 If you know how to develop games for mobiles and computers, surely you'd also know how to test them.
Therefore, you can play both roles part-time for different employers or simply enjoy yourself and make money as a game tester. It depends on how many hours you can allot in a day on this part-time, profitable work.
33. Remote Surveillance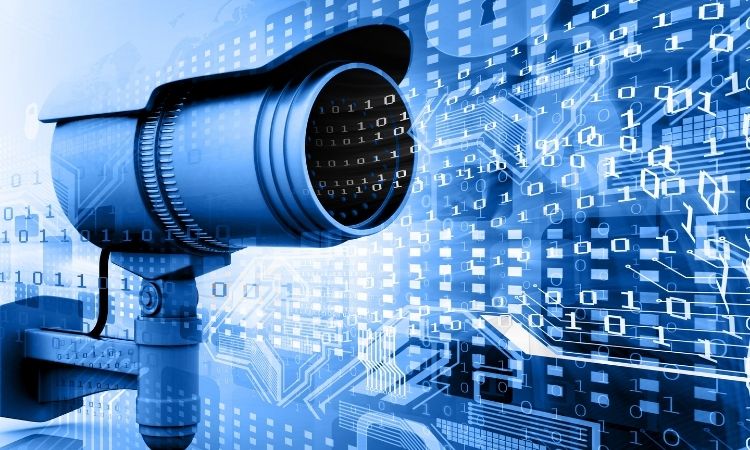 We've all seen sensitive and important installations such as power stations and substations, antenna farms, and remote telecommunications units left without any watchmen or guards.
These places are under 24-hour camera surveillance. And these cameras are monitored by someone sitting at a remote location.
In emergencies, these remote surveillance crews alert police and law enforcers. Usually, sensitive installations at distant locations are under remote surveillance.
Those who watch CCTV work in shifts. This means you can choose your work hours.
34. Online Computer Astrologer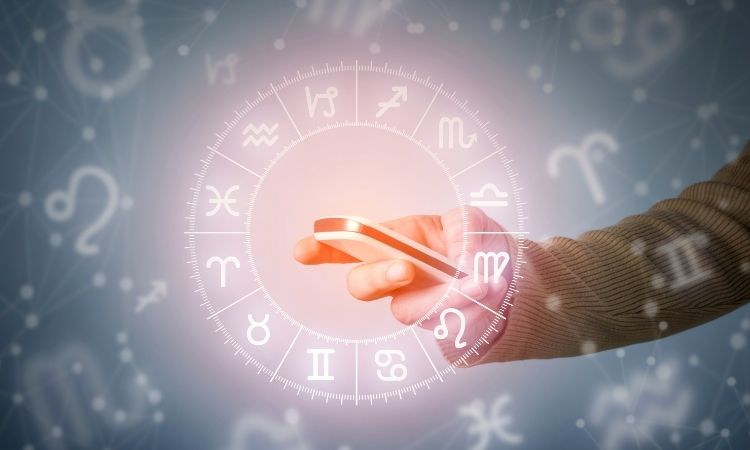 There are two ways to work as an online computer astrologer. One is by working for some astrology company or media house. Astrology companies provide online horoscopes and require people to operate their software to create one.
They also need people who can make astrological predictions and match horoscopes for matrimony and other purposes. Newspapers and magazines hire astrologers for their daily or weekly horoscope sections.
You can find a job as an online astrologer with these companies. Or you can open your own freelance, part-time business as an online astrologer. Given the craze for horoscopes in India, there's tremendous money to be made in this online job.
Signup Free for getting all these online jobs
Offline Part Time Jobs
If you do not have a computer or internet connection in your home, you can opt for these top offline part time jobs:
35. Part Time Office Job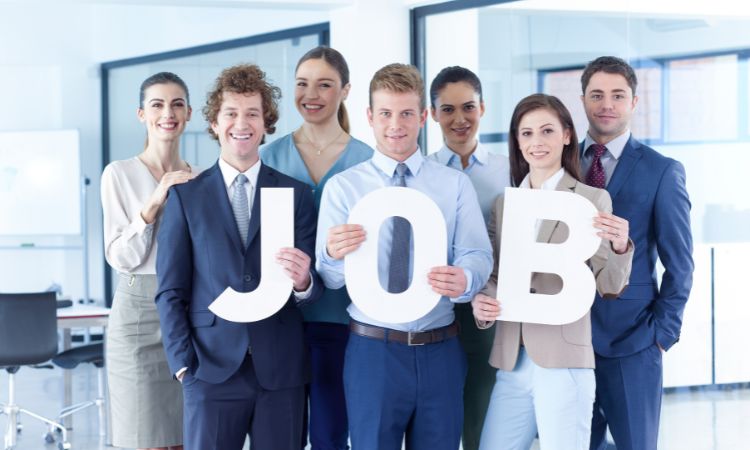 This is one of the best ways to work part time if you are looking for an offline part time job. You can check popular job portals like Indeed, Quikr, TimesJob, Naukri, etc. to find such office jobs.
You need to check the travelling time & office hours before you join an office job otherwise, it may become like a full time job with part time salary.
36. Amazon Flex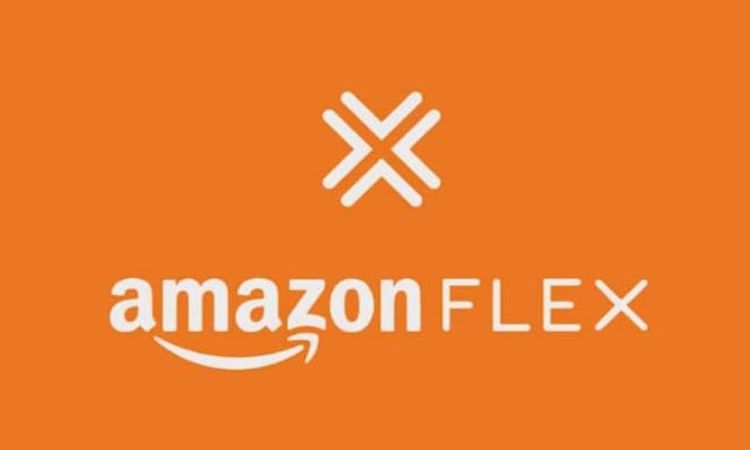 Amazon India continues to offer amazing ways for people to have a side gig and make extra money. You can earn up to Rs.30,000 per month or even more by working for a few hours daily with Amazon Flex.
What's Amazon Flex? Read our article that provides every detail you'll ever require. Briefly, Amazon Flex is a program that helps you earn money by delivering packages to Amazon customers in your area.
You'll have to register online and qualify after passing a background check.
37. Offline Data Entry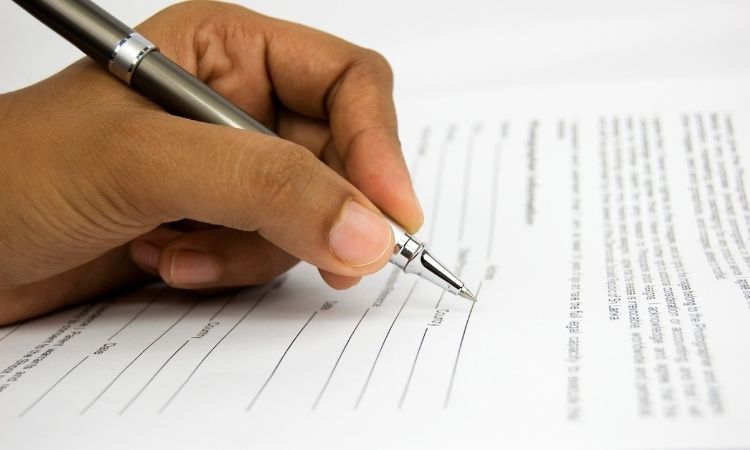 You have surely heard of data entry operator jobs. Are you aware that offline data entry jobs are also available?
Offline data entry involves filling in information on paper forms from raw data that your employer will provide. It can also include entering data on registers and scrolls, account books, and ledgers.
You can check these six ways to find offline data entry jobs.
38. Home Tuition or a Home Tutor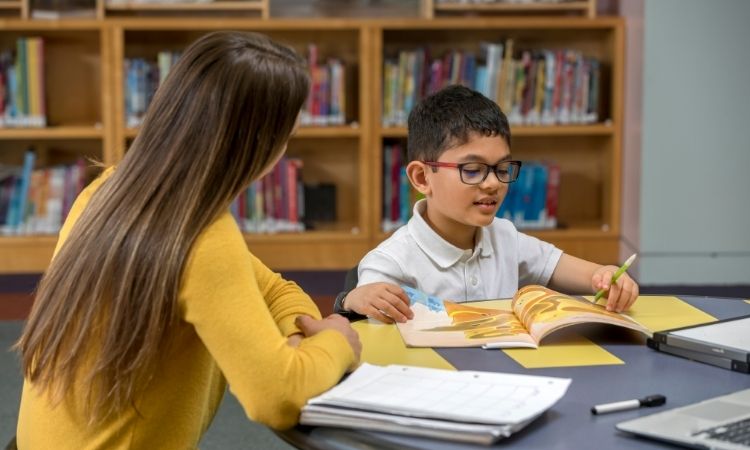 If you love teaching, you can take part time tuition for young kids in your area. If you do some research in your area, you can easily find at least 10-20 students who need tuition because their parents are unable to reach them.
You can become a home tutor & teach the students at their own homes. Wealthy families prefer to get home tutors for their children. It saves a lot of effort and is also prestigious. As a home tutor, you can expect about Rs.25,000 per month and more, depending upon the number of students.
You need to advertise through mouth publicity, pamphlets distribution, Whatsapp marketing, etc., to get more kids for your tuition.
39. Network Marketing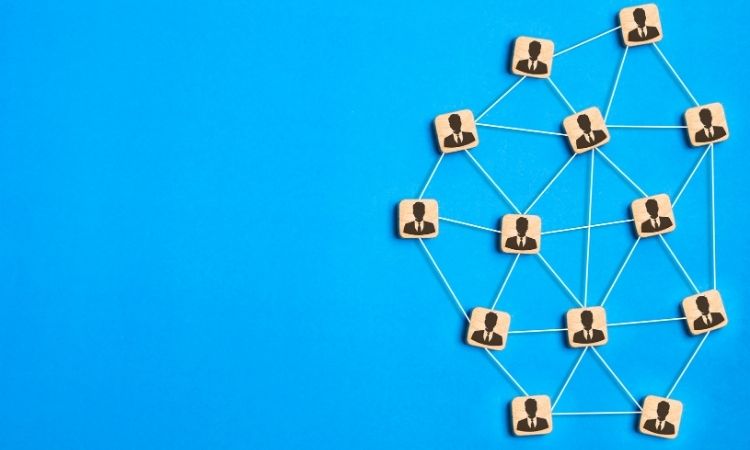 Network Marketing is one of the best part time options for people who like to work on their own terms. There is a great earning scope if the company is new & product is good.
There are many old companies like Amway, Herbalife, etc., which are popular & have good products, but everyone knows about these companies, so it is hard to convince people to join your team.
You can find new companies with good products and compensation plans to earn a good income.
40. Insurance Agent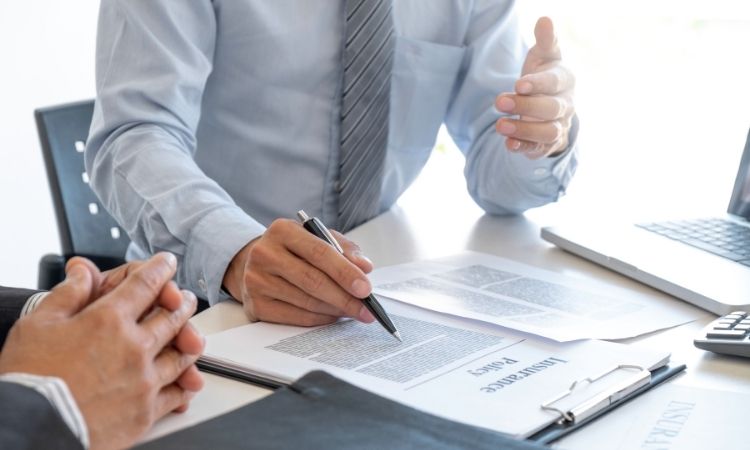 Personally, I don't like becoming an insurance agent because I hate follow-ups, but if you are good at taking follow-ups & good at convincing people, then this is for you.
You can become an insurance agent with companies like LIC, ICICI Prudential, TATA AIG, HDFC Life, etc. You will get paid a lifelong commission for each & every policy you sell.
41. Ola/Uber Driver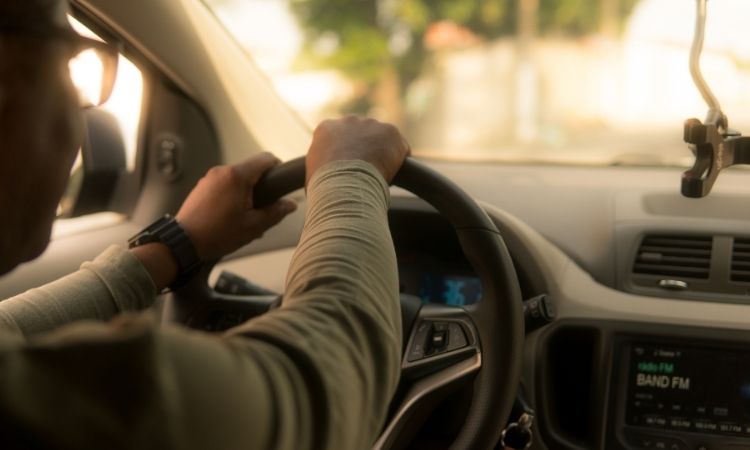 If you've got a good car, work as part-time driver for Uber, Ola, or other major taxi aggregators in your area.
Thousands of people across India earn as much as Rs.1,500 per month by working part-time as cabbies with any of these two companies.
Of course, your income will depend on where you live and the routes you can operate on. However, lots of Uber and Ola drivers earn up to Rs.1,500 daily after spending on fuel and car maintenance costs.
42. Domestic Call Center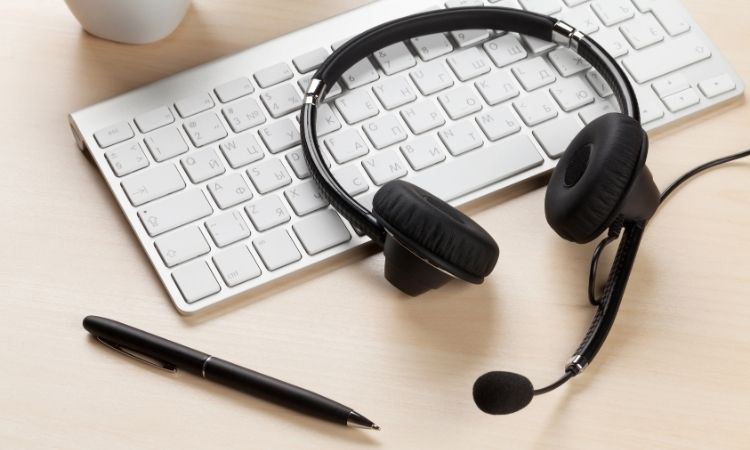 You can choose to work from your house for call centres that look for executives to answer the queries of their customers. There are many companies that hire part time executives for their call centers.
Just refer to your local newspaper in English or your language for a number of openings in call centres & apply with confidence.
43. Translator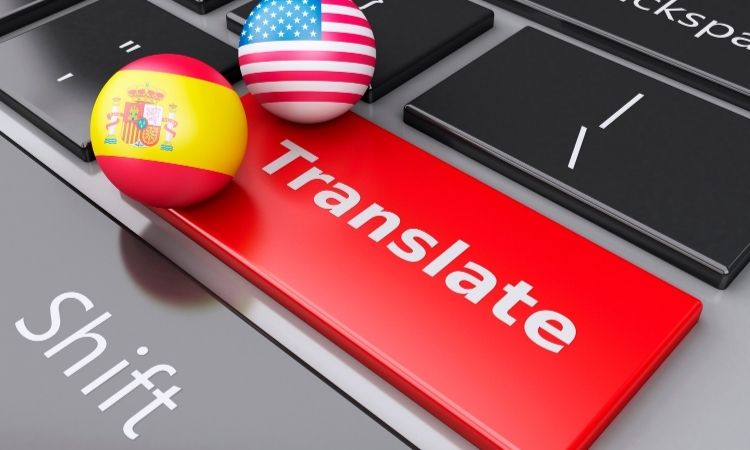 If you have fluency in some other language in addition to English, you can look for a translator position. Of course, you will need a computer to do this work. But, an internet connection is not essential.
44. Part Time Faculty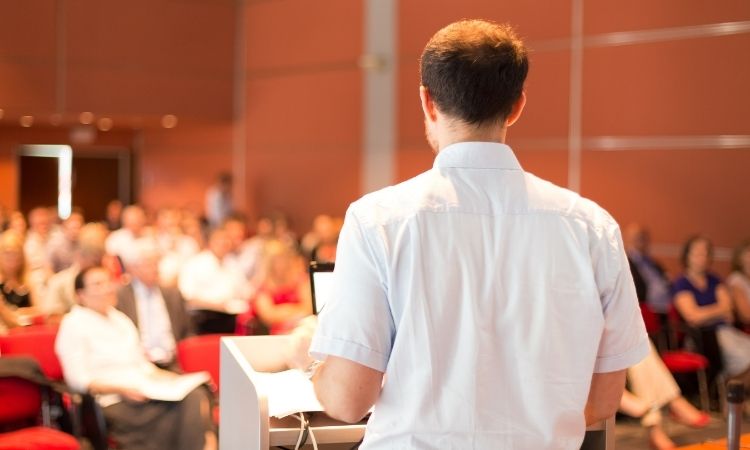 There are many colleges in your city that need part time faculties. If you are qualified, you can approach each & every college in your city & apply for part time faculty. I am sure you will get a positive reply from at least one college.
45. Jewelry Making
Handmade pieces of jewellery are gaining importance among young girls these days, and you can choose this business at home.
Initially, you can just make pieces of jewellery in your home and can take them to your local stores to sell, and if they are satisfied with your work, you can get more orders. The same thing can be done for other artworks as well, like pottery painting.
46. Home Based Food Business or Bakery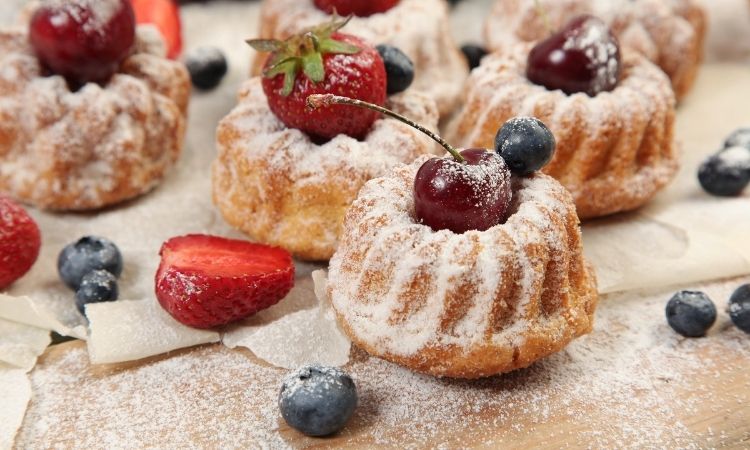 If you are interested in cooking, you can turn your interest into income during your free time. However, food production is a regulated field, so you should understand the local rules about this field before starting.
47. Child Day Care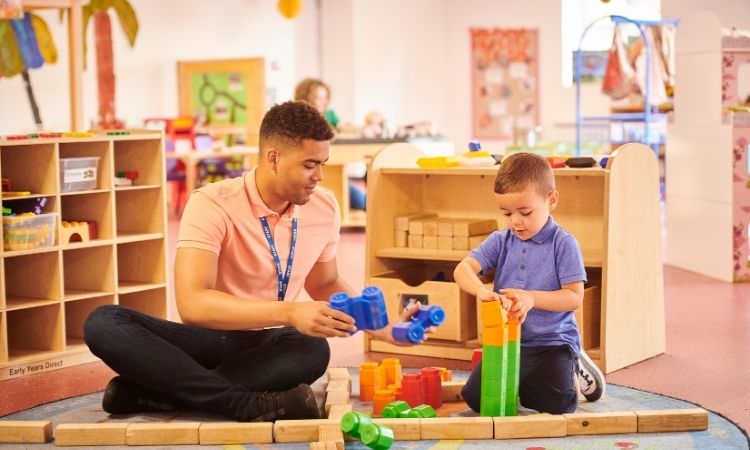 If you are interested in small kids, you can start a child daycare centre to take care of little ones for a few hours after their school hours until their parents get back from work.
You can advertise your centre locally and invite parents to leave their school-going children with you for care when they are away for work.
48. Home Based Franchise Business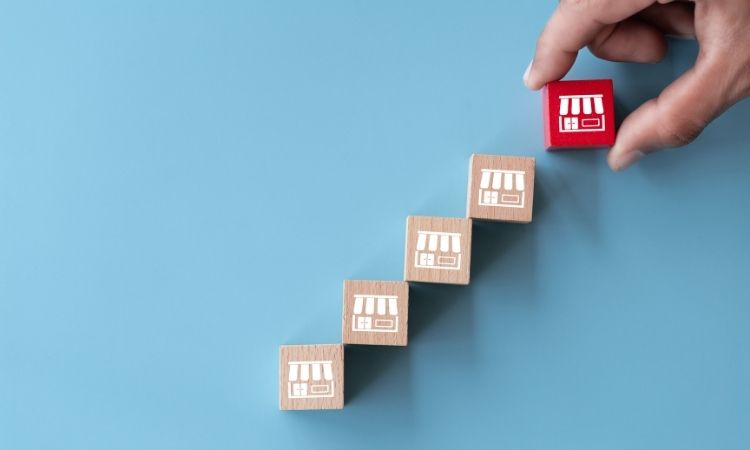 There are some companies that are looking for franchisees to sell their stuff in their local area, and you can also choose franchise business opportunities. Either you can focus part time or full time depending on your convenience.
You can even hire someone who can take care of your franchise business while you can attend the same part time.
49. Event Planning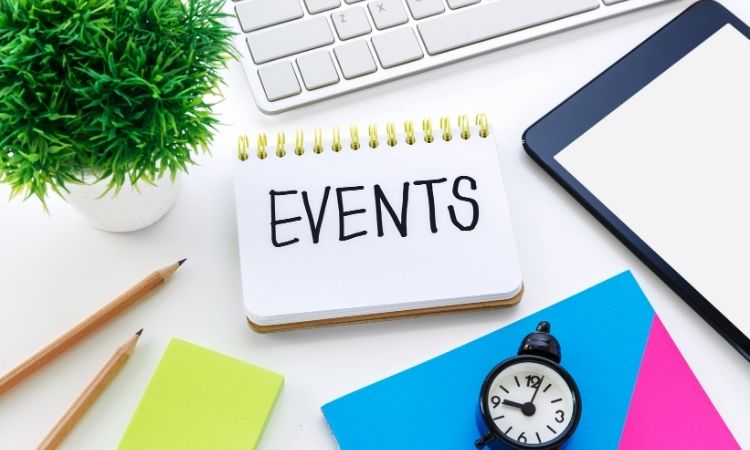 If you can plan events, you can choose to become an event planner.
Nowadays, in their busy schedule, people hardly find time to plan their events, and when you can provide this service, there are great chances that you will get more and more work orders by word of mouth popularity.
When you get orders in advance, you can plan things during the four or five-hour time you get per day.
50. Music Instructor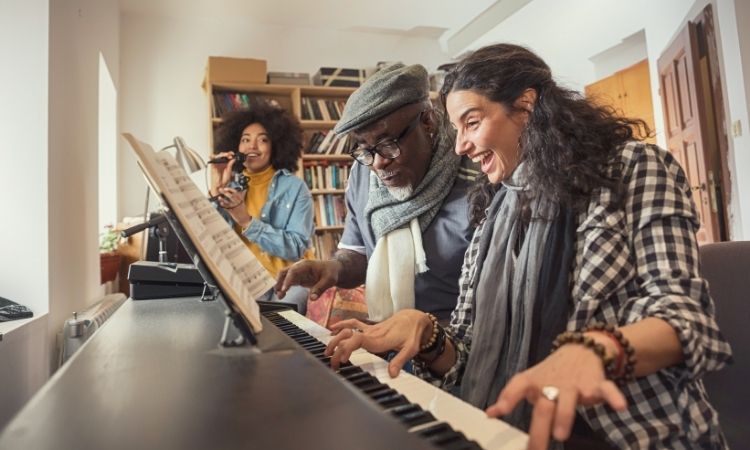 Not only as an educational tutor, but if you have knowledge about music, you can choose to become a music instructor as well by working part time. This can be done in the evening hours after you return home from your office or college.
51. Hand-Made Invitation Creation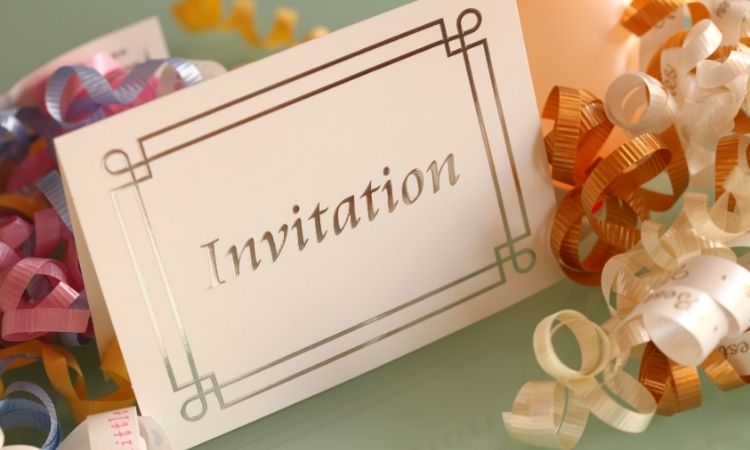 You can also choose to create handmade invitations as a part-time business. Initially, you can start by creating invitations for personal functions in your home and then can develop yourself to provide this service for others and earn handsomely.
52. Pet Groomer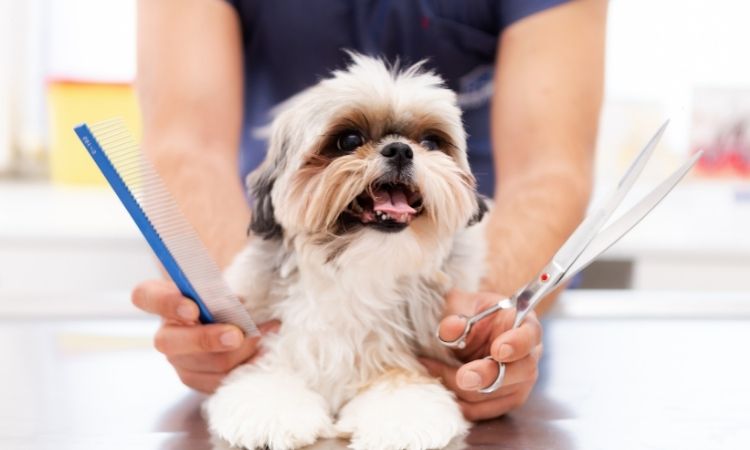 If you are interested in pets, you can turn out to be a pet groomer, and there are many pet grooming supplies available in the market to help you out.
53. Content Writer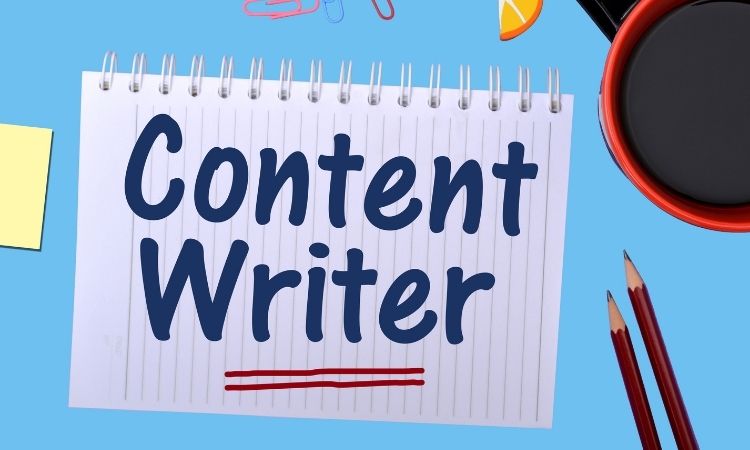 Media organizations and websites usually pay Rs.1 to Rs.5 per word for good content. It works on the simple logic: the better the content, the higher your pay.
If you have a flair for research and writing, start working as a content writer. This is a superb offline job. You can find enough work from bloggers in your area or small companies.
So these are some of the best part time online jobs available for you. Thousands of people are making a good income from part time online jobs & other jobs mentioned above. Just signup & get FREE Training Kit for all the jobs.
54. Agent (Post Office / Insurance /MLM)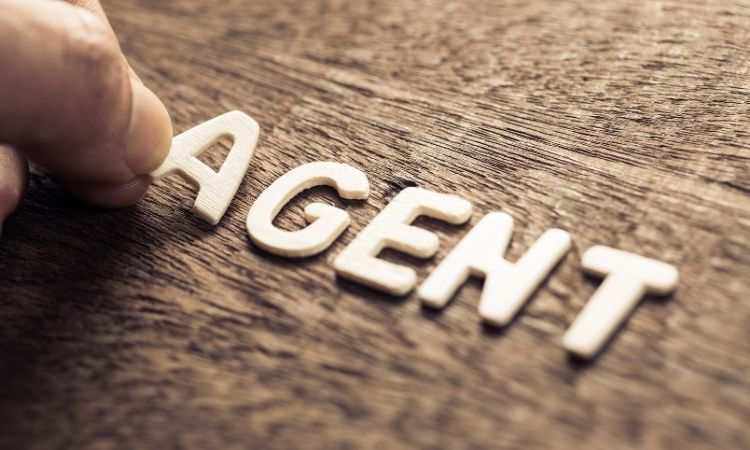 Helping people to save money is also a great way of getting rich quickly. Work as an agent for India Post savings schemes, Life Insurance Corporation of India (LIC), and other insurers and some banks.
They give superb and sometimes lifetime commissions on insurance premiums and savings schemes where you enrol others.
Multilevel Marketing (MLM) or network marketing is also an excellent part-time job. Indian laws permit only MLM companies that don't offer financial products to operate in the country.
Find one or more MLM companies and work as their agent. Use your social network to promote their products to earn excellent profits.
55. Event Management Jobs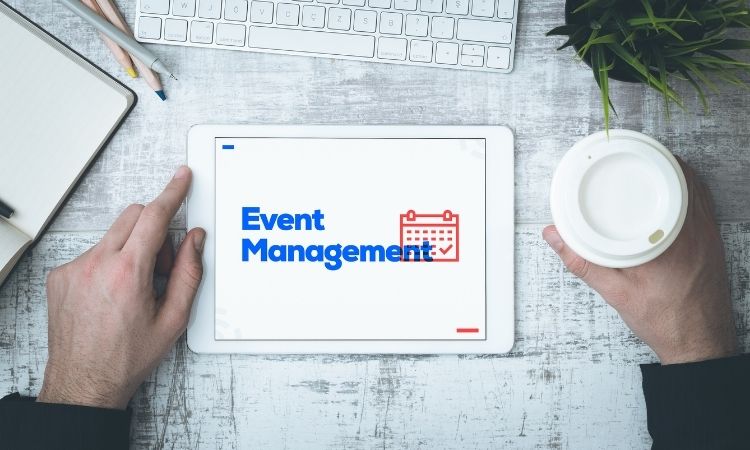 Anyone living in India will definitely know about the seasons during which events are held. Usually, between October and May- or after and before monsoons, that is.
This is an excellent time for you as well to make extra money on the side. Sign up with any events management company to work part-time.
You can find several jobs, right from food server to DJ, bartender, or MC. These jobs are on an assignment basis. Depending on your skill, you can earn anything from Rs.500 to Rs.50,000 per day.
56. Sales Executive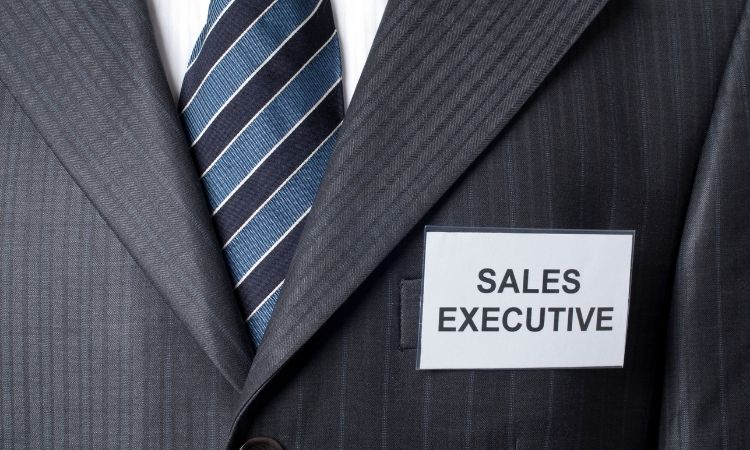 You needn't work full-time as a sales executive. There are lots of companies that require part-time sales staff too, either for door-to-door visits or from their store.
Nowadays, lots of brand stores at malls and emerging consumer goods companies look for part-time sales executives. You can expect to make Rs.15,000 per month or more, depending on what you are selling.
57. Fashion Photographer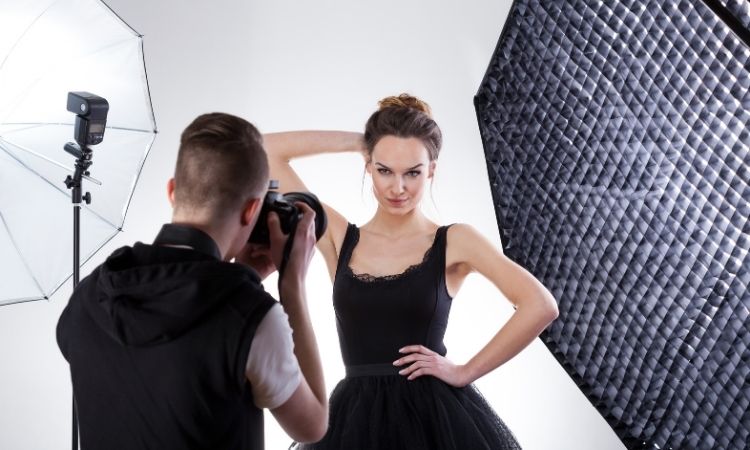 Passionate about fashion and have that keen eye for detail? Work as a fashion photographer. There are lots of budding fashion designers who require excellent pictures to promote their couture in India and abroad.
Magazines and newspapers also require fashion photographers on a part-time basis. What's more? You can sell excellent pictures on any good stock photo website.
58. Tele Marketing Executive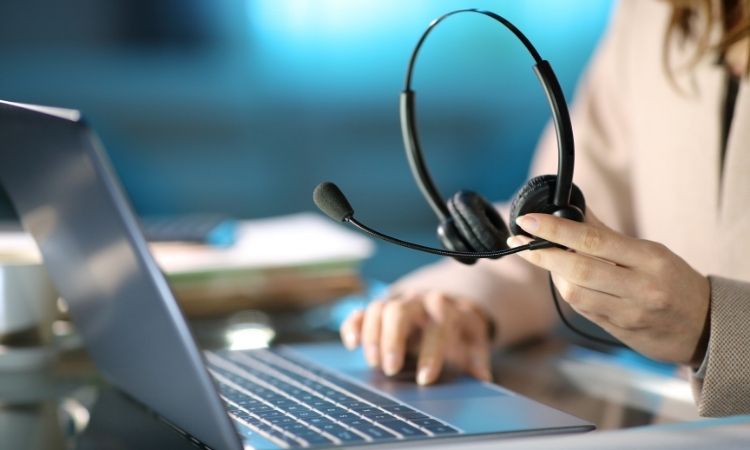 Tele Marketing is one of the fastest-growing industries in India. Hence, we have companies that hire students, housewives, and retirees, as well as employed and unemployed persons as telecallers.
You'll be given a list of names and telephone numbers by your employer. All you need to do is call people on the list and promote the products or services of a company. Usually, telecallers get Rs.500 per day in large cities.
59. Graphic Design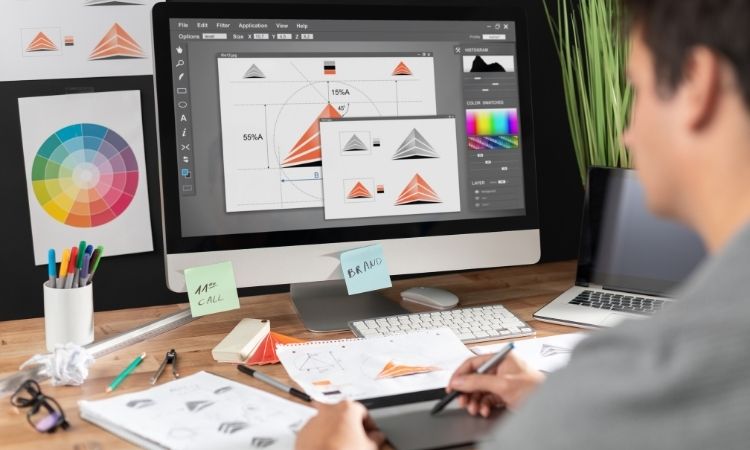 You might be unaware, but if you are good at graphic design, you're sitting on a treasure trove. Part-time graphic designers are in high demand.
You can take simple assignments like designing business cards to complex tasks like creating corporate logos and promotional material. You can also offer graphic design services from crowdsourcing websites to work on large, foreign assignments.
60. Volunteering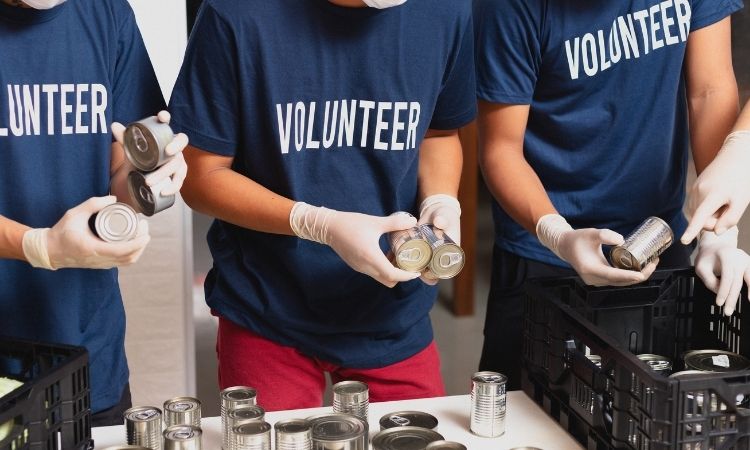 Volunteering isn't exactly part-time work to earn money. Rather, it's more of a charity where you donate time and effort for some notable cause. However, you can make a small amount of money through volunteering.
A lot of charities pay some money to volunteers to meet their daily travel and food expenses while performing charitable work. For example, a charity in Mumbai pays Rs.2,500 per month and provides free snacks to volunteers who teach street kids to read and write.
61. Fitness Trainer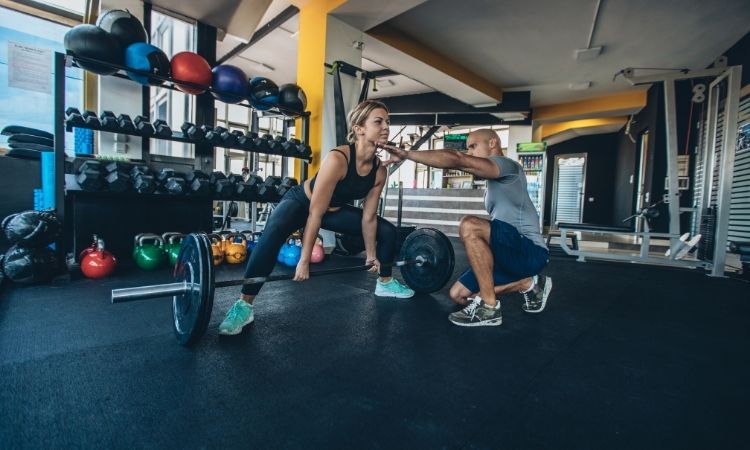 As medical insurance costs surge and healthcare, including costs of medicines, shoots up, a larger number of people are engaging in fitness activities than ever before.
Hence, you'd have seen an increase in the number of gyms and people jogging at parks. Undergo a fitness instructor course at a good institute. A private fitness trainer earns anything between Rs.5,000 and Rs.15,000 per month per trainee.
62. Office Assistant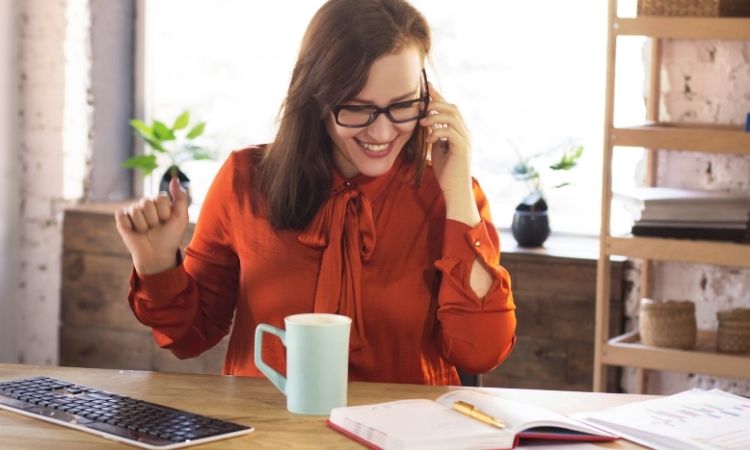 Working as part-time office assistant is possible if you live near a business area. Generally, office assistants are given outdoor work.
Your tasks would include cheque collection and deposit at banks, collecting documents, postal work, and occasionally, some small deliveries around your office. Office assistants can earn up to Rs.7,500 per month by working for four hours daily.
63. Phlebotomist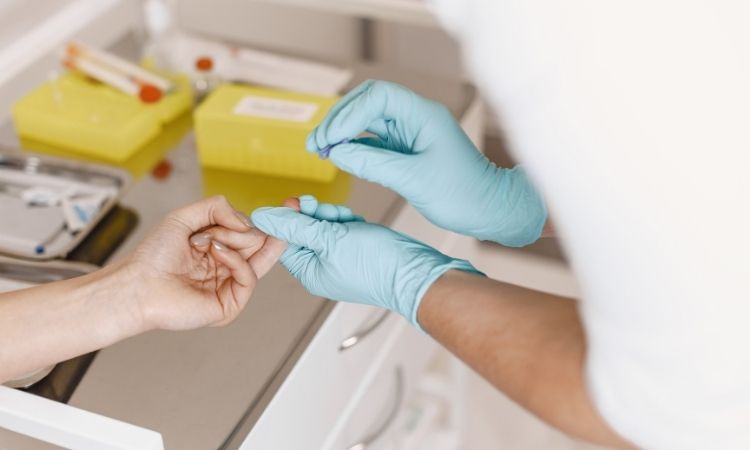 You might wonder who's a phlebotomist. Anyone who's been to a hospital or undergone a blood test will have seen one. A phlebotomist is a person that collects blood samples for lab testing.
Thousands of diagnostic centres across India now offer home collection of blood samples. They send a phlebotomist to draw blood samples from patients', packs and deliver them in a proper manner to a lab.
You can do this part-time job in the mornings- when most blood samples are collected.
64. Delivery Boy /Executive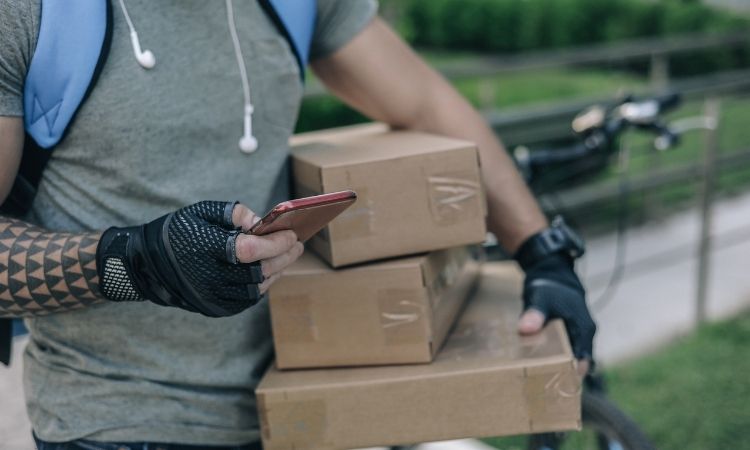 Food delivery services such as Zomato, Swiggy, Uber Eats, and others require part-time delivery agents for various locations in a city or town.
That's because it's impossible for them to hire a large staff only for food order deliveries. Usually, these companies pay Rs.50 to Rs.100 per delivery, depending upon the size and value of a food order.
You'll need a good two-wheeler to perform this part-time job. What is the best part of working for these food delivery services? They operate round the clock. This means you can select work hours that suit your schedule.
65. Back Office Jobs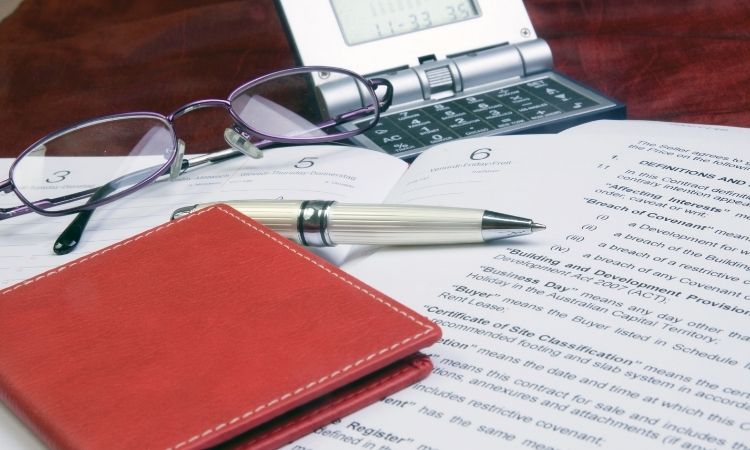 Depending upon your skills, there are plenty of offline back office jobs that are also available.
These include manual proofreading, filing documents, filling out forms, maintaining registers and accounts, and lots more. You can easily find these offline back office jobs from any good recruitment portal.
66. Typist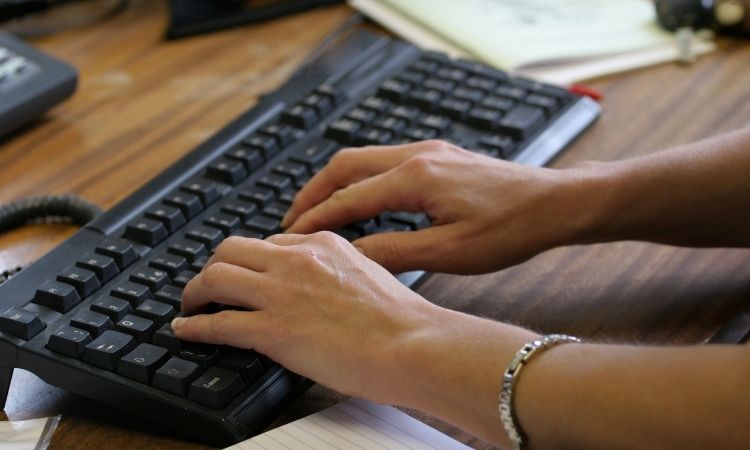 Typing isn't something you would have seen in old movies. Though it's rare nowadays, typing continues to remain in high demand. That's because a lot of documents require manual typing.
These can include legal documents, application forms for various services from the government, and the conversion of written material into typed formats.
Since typing and typewriters are rare nowadays, you can charge up to Rs.50 per page or on a single document basis.
67. Anchor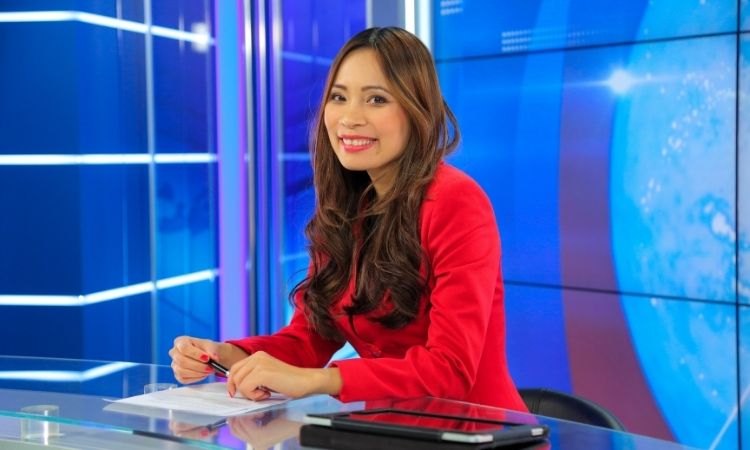 With the boom in regional and local TV channels, you can find a good part-time job as a news or show anchor. This is a wonderful part-time job where you can make at least Rs.500 for anchoring a 30-minute news broadcast.
This job is ideal for photogenic people who aren't camera-shy. You'll need some practice with a teleprompter before you become a full-fledged news anchor.
68. Waiter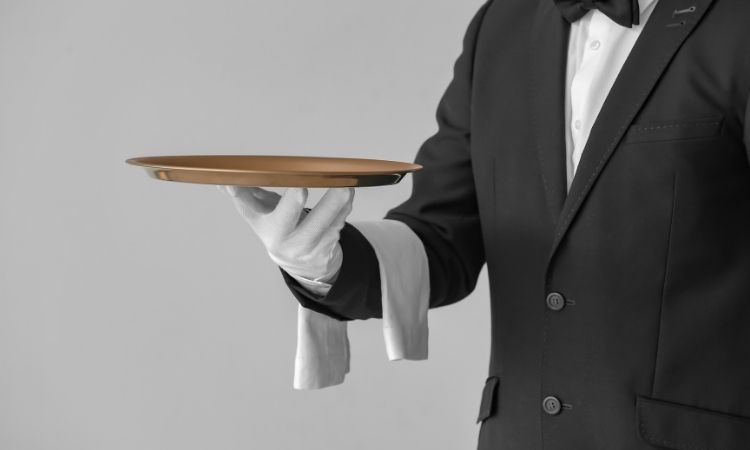 Working as part-time waiter may sound strange. Yet, it's one of the topmost offline, part-time professions you can get anywhere in India.
Usually, bars and restaurants that operate for long hours or remain open round the clock require part-time waiters. Restaurants always face a shortage of good waiters.
You can earn up to Rs.250 per day and perks such as free meals and some healthcare benefits by working as a part-time waiter.
Conclusion:
Part-time online and offline jobs can offer an excellent opportunity to make extra money while still having the flexibility to pursue other goals and interests. Whether working remotely, freelancing, or finding an entry-level job in your local area, there are several options to fit any lifestyle.
With hard work and determination, you can take advantage of these opportunities and start earning money today.